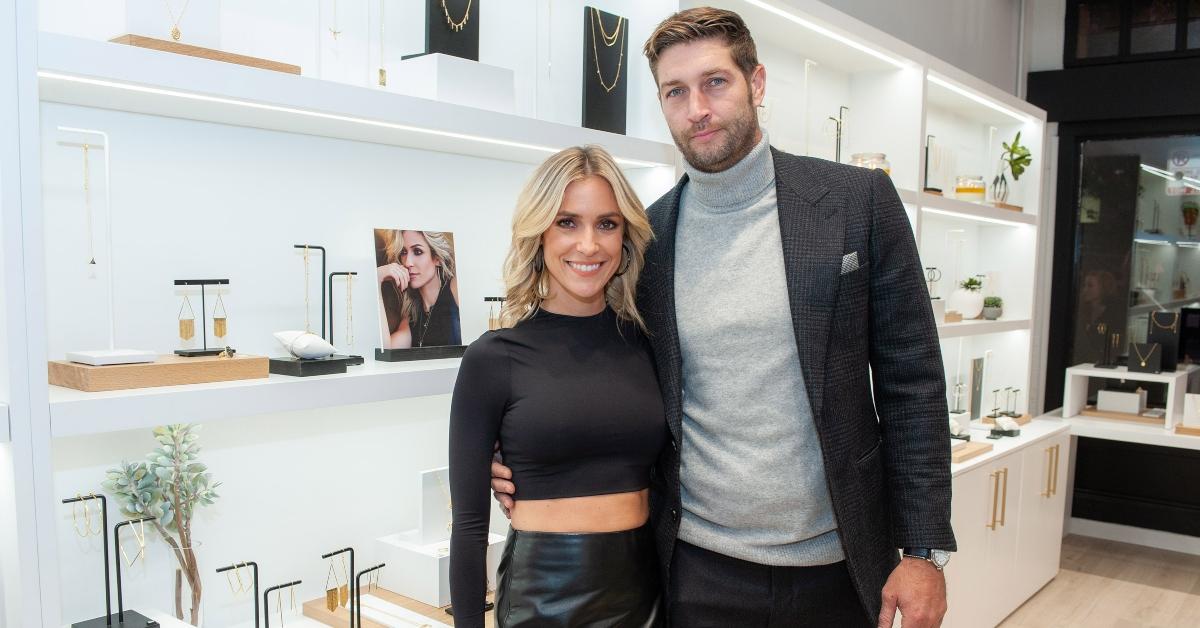 This Is Why You'll Never See Kristin Cavallari's Three Kids on Her Show
When it was announced in April of 2018 that Kristin Cavallari would be getting her own E! reality show entitled Very Cavallari, many wondered if Kristin would be the same villainous character that she was on Laguna Beach and The Hills. She was known for her cutthroat words, her straightforward attitude, and for fighting with Lauren Conrad (over and over again).
Article continues below advertisement
While she had previously spoken out about acting a certain way to get ratings for the show, many were unconvinced that she was different in "real" life.
On Very Cavallari, Kristin's business-minded ways, as the founder of clothing company Uncommon James, and her lighthearted relationship with ex-NFL player Jay Cutler was shown, and viewers finally got to see that there was more to her than catfights and drama stirring.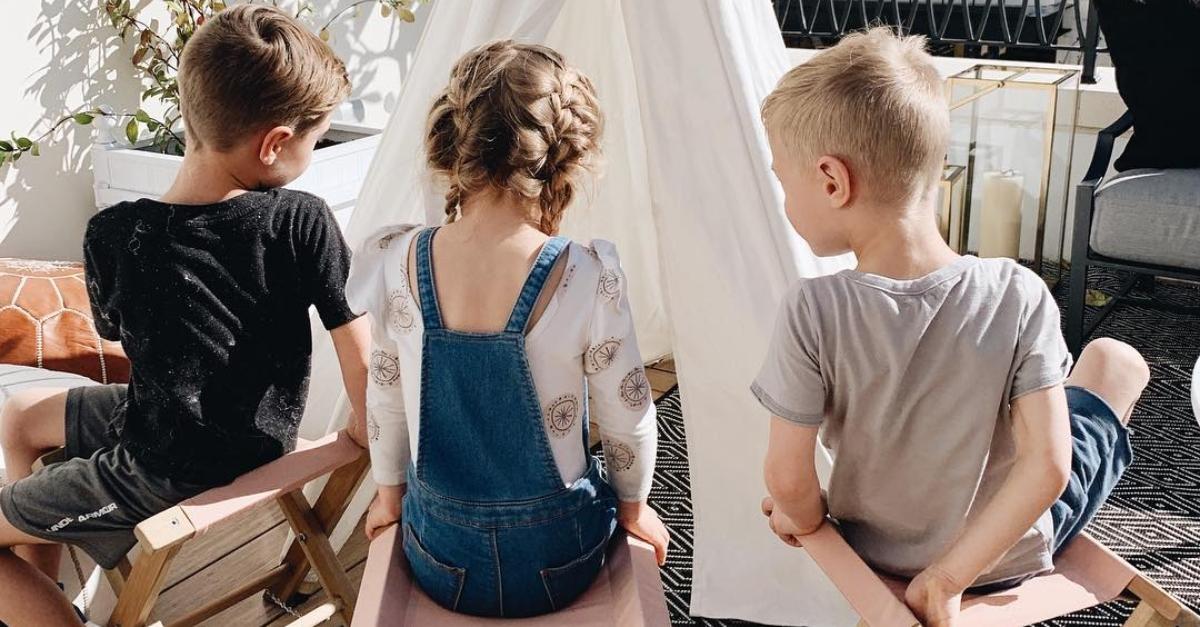 Article continues below advertisement
One thing that viewers have not gotten to see is Kristin's three kids. Though motherhood is a big part of her life, Kristin has been outspoken about not putting them on her show.
Why don't fans get to see Kristin Cavallari's kids? The reality star keeps most of the details of her life open to her fans, but she won't show her kids' faces on TV or on her Instagram page. Read on to find out about Kristin's family life, how she met Jay, and what she said about trying to keep her kids' privacy.
Details on Kristin Cavallari's kids with Jay Cutler — and their insane love story.
Kristin was involved in a love triangle or two during her original reality TV runs, but her private romance with Jay began while Season 5 of The Hills was airing. While appearing on the web series A Drink With, Kristin said that the former Chicago Bears quarterback had his rep reach out to her rep about getting together in 2009. It was a very Hollywood start, but Kristin wasn't interested in dating someone long distance. While Jay offered to fly her out to Chicago for a date, Kristin declined.
Article continues below advertisement
Coincidentally, in 2010, Kristin attended a pre-season football game for the Chicago Bears with her mom. Though she had forgotten about Jay's failed attempt to meet her, her mom didn't. After being reminded of their ill-fated first encounter, Kristin met Jay after the game and was surprised at how much she liked him.
Article continues below advertisement
"I'm usually pretty cool and confident around people but when I like somebody I get really nervous and shy," she said. "The instant I saw him I couldn't speak. He was exactly what I was looking for at the time. I was looking for a man and in L.A., it's all boys so he came around at the right time. He was just the sweetest, most down-to-earth and loyal guy."
The pair continued to date after their charming first in-person meeting, and they were engaged by 2011. Though they briefly split up later that year, they soon reconciled. They announced they were re-engaged and expecting their first child together several months later.
Son Camden Jack arrived in August of 2012, just as Jay's football season was beginning.
Article continues below advertisement
The pair wed in June 2013, and they soon announced they were expecting again. Their second son, Jaxon Wyatt, was born in May 2014. Jay and Kristin also had a daughter, Saylor James, in November 2015.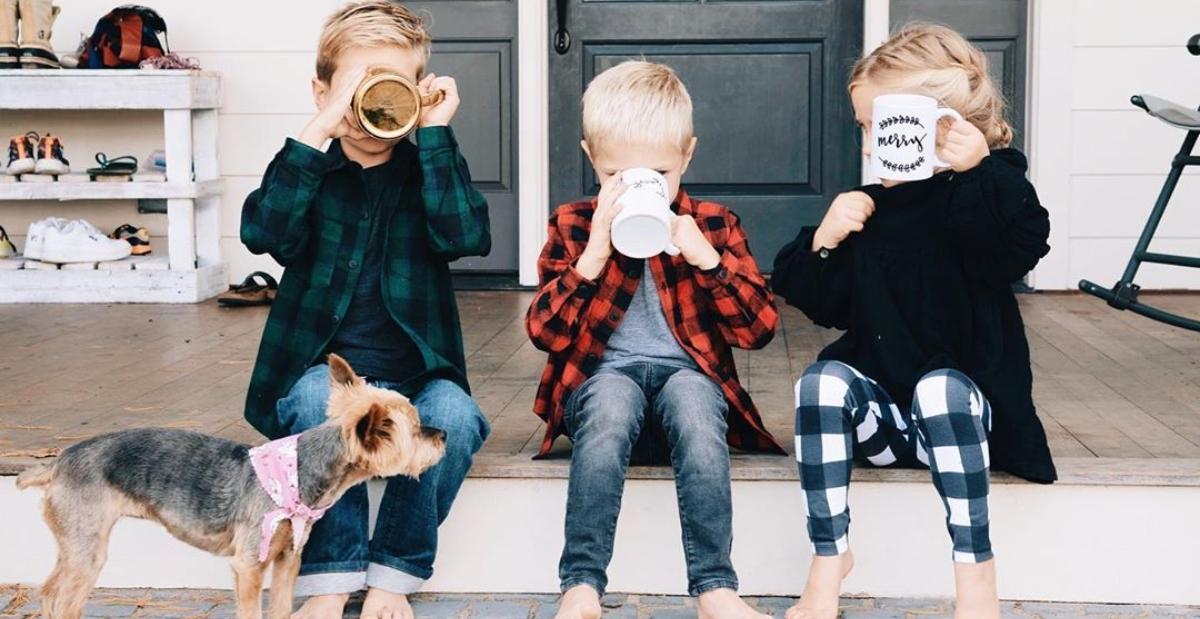 Article continues below advertisement
Kristin Cavallari's kids won't appear on 'Very Cavallari' for this reason.
When Camden was born, Kristin did share photos of her newborn's face. But, since then, she's elected to only post pictures that keep their faces hidden.
Kristin spoke about why she won't show her kids' faces, and why the kids won't ever be seen on Very Cavallari.
"They're not on the show at all," Kristin told People in 2018. "They would be around — we were filming sometimes and they would watch the monitors. They loved being around it, but we want to keep our kids kids. I don't even really show them on social media. If I post them, it's of the back of their head or something to that degree. When they're old enough to decide if they want a camera following them around that's one thing."
Article continues below advertisement
But, she said, that hasn't stopped producers from asking.
"No, no one will ever persuade us," Kristin said at a Build Series event, which was obtained by Yahoo. "Producers try every season to get our kids on the show, and we're like, 'No, get out of our face.' The thing is we just want them to be kids. They're 7, 5, and 4. They're little. We want them to have as normal of a life as possible. You can't have a normal life with cameras in your face. It's hard enough being a kid, just be a kid."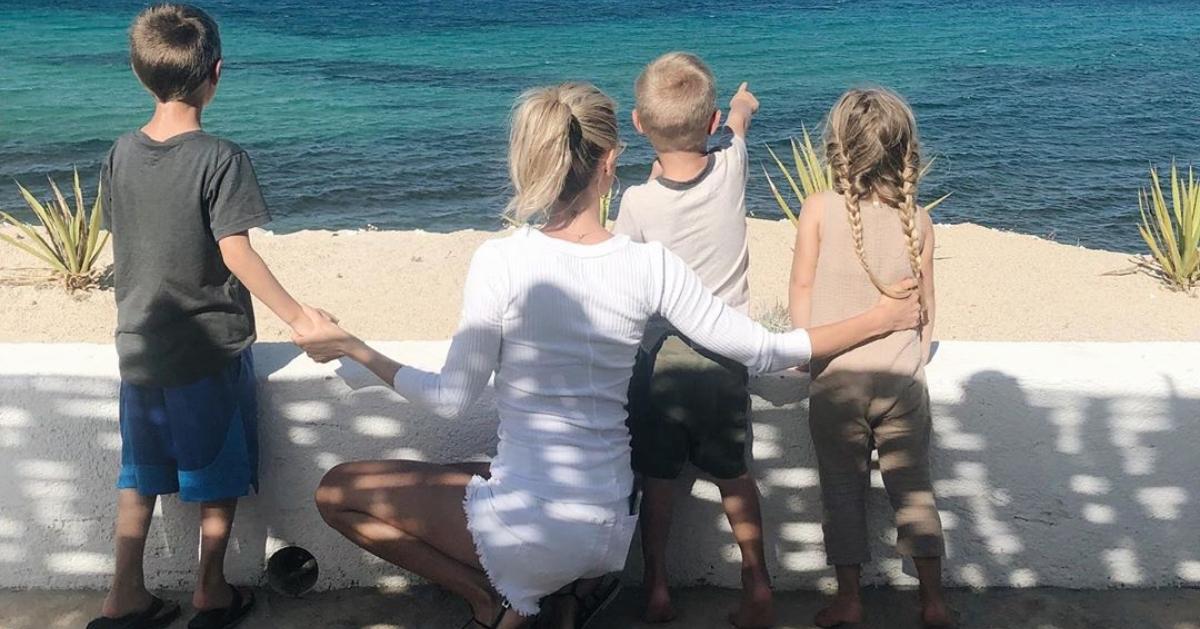 Article continues below advertisement
She went on to say that her kids might not want to follow in her public life footsteps, and she doesn't want that decision to be taken away from them.
"They may want no part of this life. They may want to live a very private life, and I don't want to rob them of that decision," she continued. "When they're old enough to decide if they want to be on social media or whatever it is then that's a discussion that we can have... but I want them to be able to have that decision. It's their life."
You can catch Kristin and Jay (but definitely not their kids) on Very Cavallari. It airs on Thursdays at 9 p.m. on E!