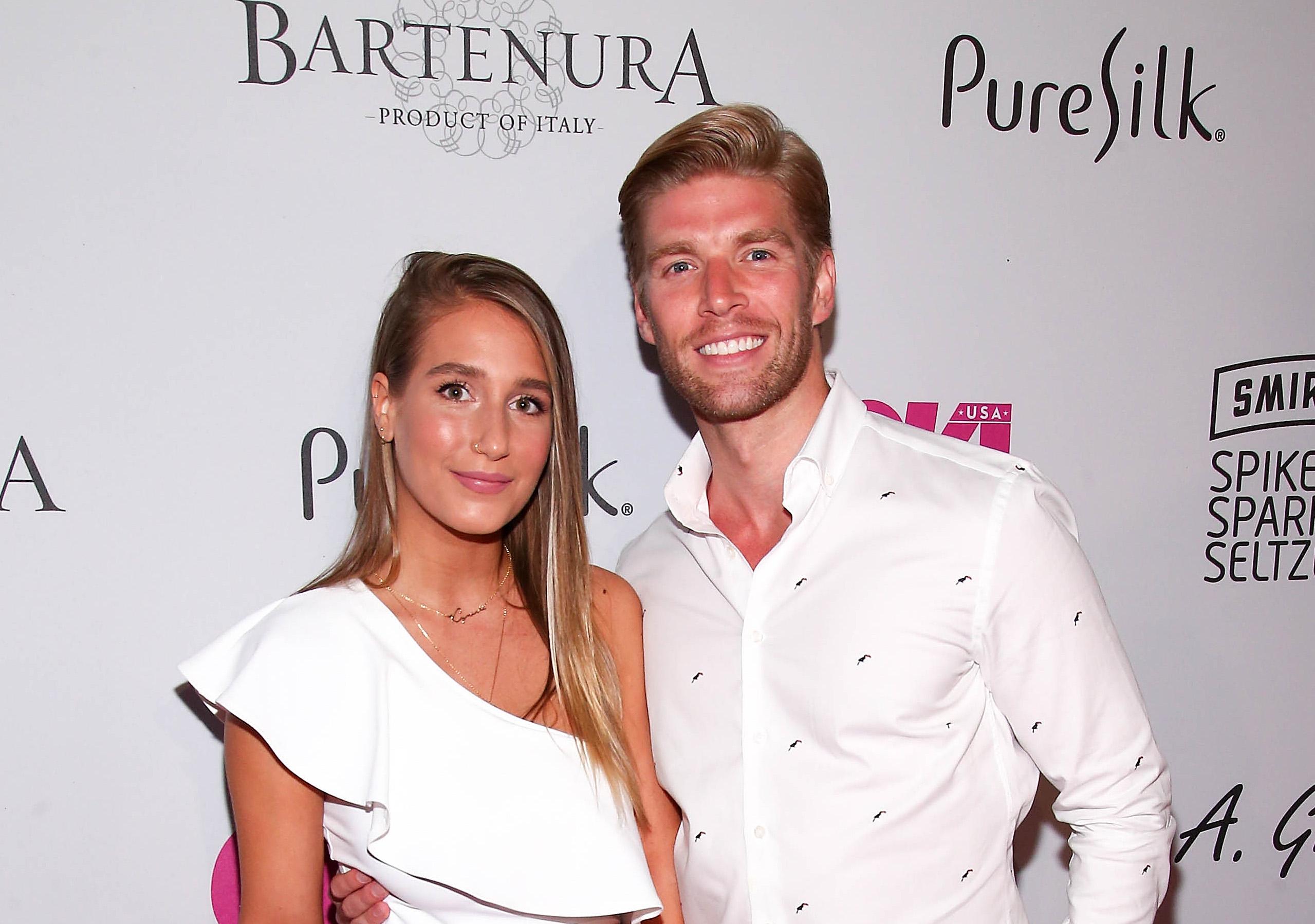 Are Kyle and Amanda From 'Summer House' Still Having Their Wedding?
If you've ever watched an episode of the Bravo reality show Summer House, then you know that the relationship between Kyle Cooke and Amanda Batula has been anything but smooth sailing since they first got together.
Article continues below advertisement
The two have been through a lot and navigated through cheating, cheating rumors, and Kyle's incessant need to go out and party while Amanda would prefer him to settle down. Despite the rockiness of their relationship, the two have come through on the other side. Kyle proposed to Amanda last season and the two seemed to be in engaged bliss. So have the Summer House stars, Kyle and Amanda, set a wedding date?
Kyle says they are getting married in the fall of 2020.
Kyle shared with Bravo's The Daily Dish podcast that the wedding will take place close to home this fall. He explained, "We have set a date, it's in September. And it's a fairly local venue. So we're incredibly excited. It's gonna be like kind of like a New York City wedding."
Article continues below advertisement
He also added that he is just excited for "a night full of highlights [and] all the people we care about in one room celebrating us. I'm also just dying to see what dress she picks."
Article continues below advertisement
So, why did it take so long for Kyle and Amanda from 'Summer House' to set a wedding date?
If you ask the couple, they'll tell you that it wasn't anything going on in their relationship that made the date setting so delayed. It actually had to do with their wedding venue canceling on them. Kyle and Amanda shared this news with their housemates during a house dinner.
Kyle also revealed why the couple lost their venue on Instagram. He wrote in the comments on one of Amanda's posts, "The wedding venue wouldn't let us film there which is why it 'fell through' secrets out."
Article continues below advertisement
Though it doesn't seem that their housemates were convinced this was the only reason they were delaying their nuptials. The couple complained about one another pretty incessantly in their confessionals on the show. To curb rumors of a breakup, Amanda took her Instagram to clear a few things up.
Article continues below advertisement
"Just as there are no rules for dating, there are no rules for engagements (except the tv show)," she shared on Instagram. "Some people elope, go to city hall, plan their wedding in less than a year, or are engaged for 5+ years before getting married. Kyle and I went through a lot right before getting engaged, and I am so glad he is so excited to get married, but I needed more time."
The 'Summer House' couple is feeling the pressure to deliver a great time.
As Summer House fans already know, Kyle Cooke can throw a rager, and we would assume his wedding would not be an exception. In fact, most would expect that this would be the party to end all parties. Amanda told Refinery29 that the pressure is on.
Article continues below advertisement
She explained, "There's pressure and advice and comments on an outfit that I wear or the way I wear my hair, so having a wedding and making those big decisions and having it look a certain way for Instagram, yeah, there's definitely pressure to pull something off that will make people feel excited."
Summer House airs Wednesday at 8 p.m. EST.