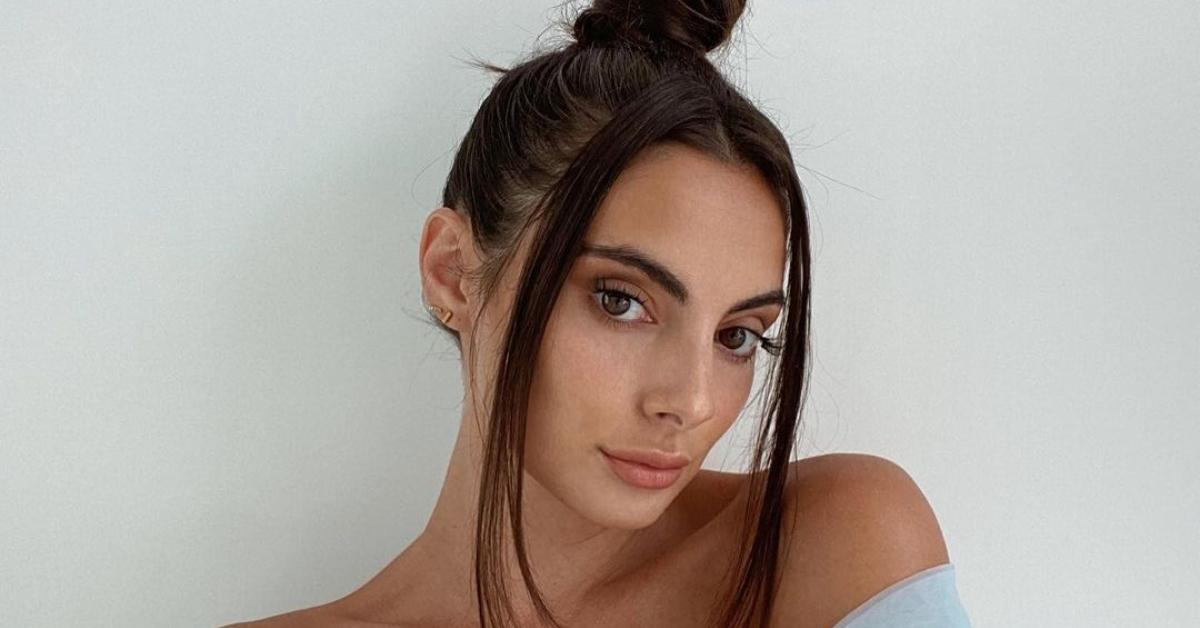 'Summer House's Paige DeSorbo Used to Date a Finance Mogul
By Pippa Raga

Mar. 5 2021, Updated 9:51 a.m. ET
One of the stars of Bravo's Summer House, Paige DeSorbo, is low-key newly single and the news has tongues wagging in the Hamptons and beyond!
Summer House follows a group of nine hot friends as they share a house in Montauk during the weekends between Memorial Day and Labor Day.
Article continues below advertisement
Summer House is notorious for its drama-filled romances and over the course of Season 3, Paige and housemate Carl Radke got pretty hot and heavy. The couple didn't quite make it to the end of the summer, and Paige moved on to someone who became her boyfriend and shockingly had nothing to do with the series or the entertainment industry at that. Hint: He's a finance bro. All you New Yorkers out there will understand.
But after a year-long relationship, they decided to call it quits. And because you will prob see him make appearances in Season 5, you might want some details about who her ex-man was. Luckily for you, we put on our investigative detective hats to find out more.
Article continues below advertisement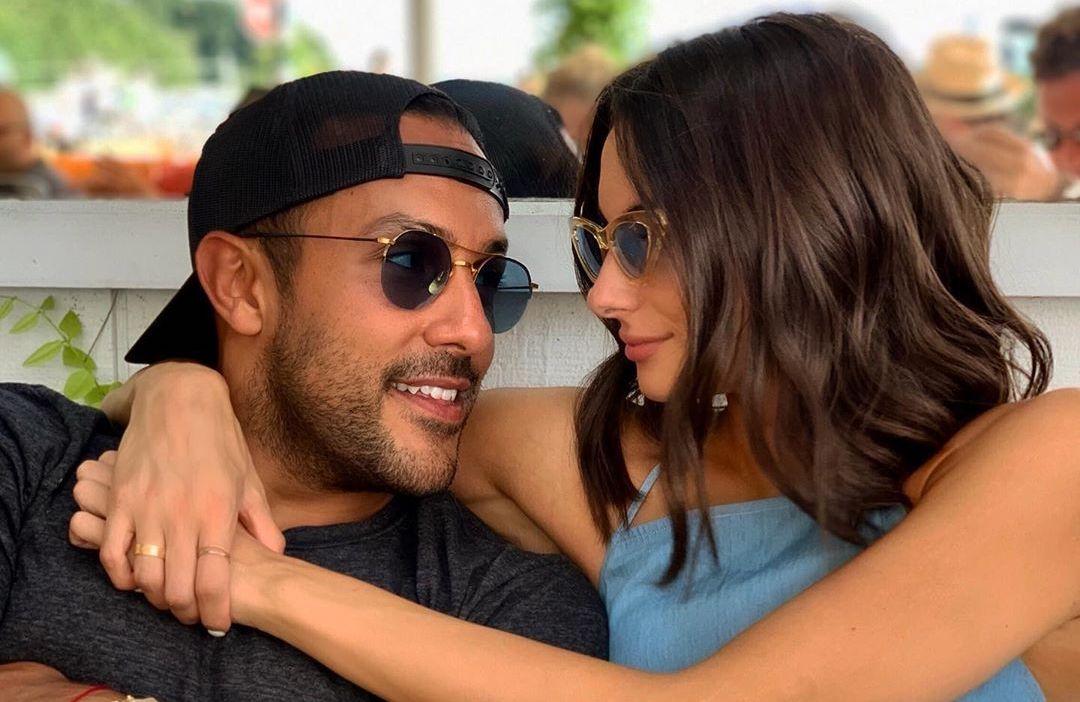 Who is Paige DeSorbo's ex-boyfriend?
Let's take a walk down memory lane, shall we? At the end of summer 2019, Paige posted a picture of herself with her new man on Instagram. "Feeling cute, might keep him," she captioned the adorable photo of the two enjoying a snuggle.
Article continues below advertisement
Fans were quick to notice that the man was decidedly not Carl, and one user even got straight to the point in the comments. "That's not Carl??" he asked. 
It certainly was not. That was Paige's new boyfriend at the time, Perry Rahbar, and the fashionista was not being shy about posting pics with her new man.
Just a month after her initial "announcement" (that's what we're calling the first photo), she shared another post with her fans of the new couple at Sauce Restaurant in the cool Lower East Side neighborhood of New York.
Article continues below advertisement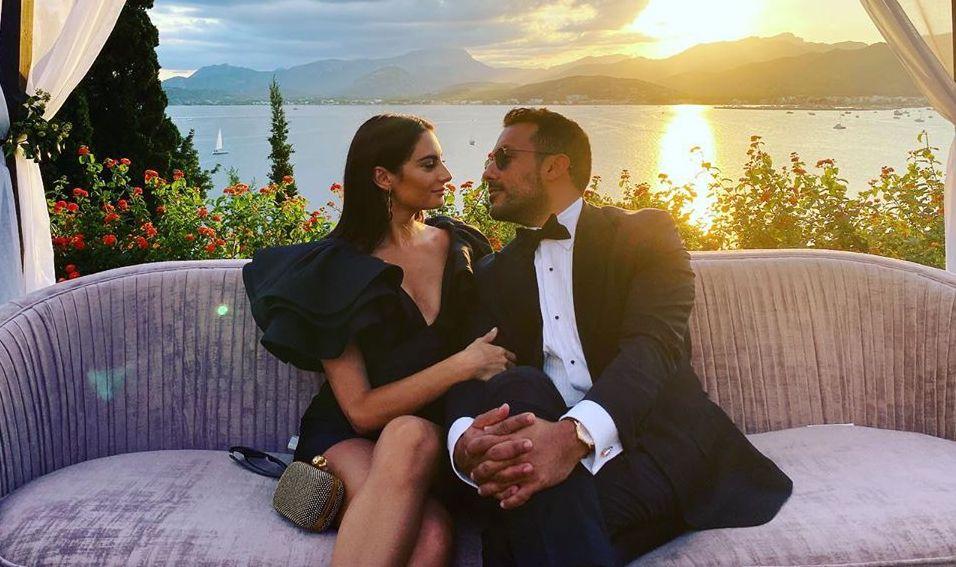 "Pizza King and Queen," she captioned the photo of the couple looking extremely cute enjoying their meal. By the looks of Perry's Instagram, he was just as smitten with Paige. Perry announced the couple's official dating status with a (since-deleted) hot picture of them at KYU in Miami, which he coyly captioned, "Yea We Are."
Article continues below advertisement
After they officially became an item, Perry and Paige (how adorable) were seen traveling to gorgeous locations like Italy and Spain, where they were posting pictures of their extremely hot selves. We loved to see it!
What does Perry do?
Perry is an ex-Bear Stearns and JP Morgan managing director who recently founded a data management company called dv01. But don't let the dry analytics and institutional investments put you off. Along with managing finances, Perry's also an investor in startups. 
Article continues below advertisement
He is the co-founder and Chief Financial Strategist at Everyday Hospitality, which owns and operates Sauce Restaurant (which Paige was kind to promote), as well as Sauce Pizzeria, LES Pizza, and an Australian-inspired cafe called Coco and Cru.
Since Perry's not as active on the reality TV scene as his girlfriend, you can learn more about him and his professional journey on the podcast Bank On It, a show that interviews interesting entrepreneurs and fintech leaders.
Article continues below advertisement
Why did Paige and Perry break up?
In the fall of 2020, Paige and Perry broke up after more than a year together. She spoke about the split to People. "I just knew in the pit of my stomach that I didn't feel the best about myself," DeSorbo said. "I didn't feel ready to take on certain things that I know that he is so ready for. He's 10 years older than me, so much smarter, so much more accomplished, just more mature. And I never wanted to let him down. So I just felt like maybe this isn't our right time."
She feels like she's not looking to be in a relationship right now as she wants to focus more on herself. "I feel like, at 28, this is the last time I'll ever be able to be super, super selfish. And I don't want to miss out on that," she told the news outlet. Paige also added that they were already dealing with issues in their relationship for awhile, but the COVID-19 pandemic made them really talk things through.
Even though they're not together, they're on good terms and love each other!
Article continues below advertisement
Paige's ex Carl wasn't "jealous at all."
Though Paige and Summer House co-star Carl spent a lot of Season 3 making out in closets, they never actually advanced past that will-they-won't-they stage. By the end of that summer, whatever they had going had completely fizzled out.
And after Paige announced her relationship with Perry, fans were dying to know if Carl was seething on the inside. Spoiler: He isn't. "I"m not jealous at all," he told Page Six. "I'm honestly happy for her. She's awesome. Perry is actually really, really cool. I totally approve." As for Carl, he is single.
New episodes of Summer House air Wednesdays at 9 p.m. ET on Bravo.