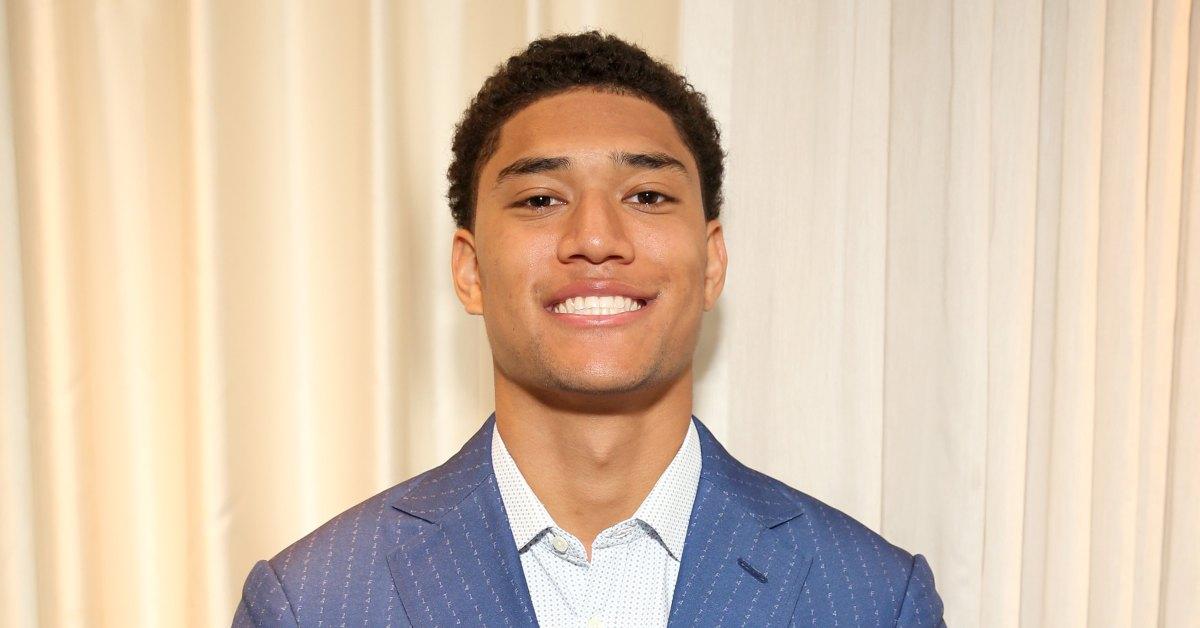 Possible 2022 NFL Draft Pick Kyle Hamilton's Dad Is a Famous Athlete Too
The 2022 NFL Draft is upon us, and there a plenty of worthy prospects who are up for grabs — including but not limited to Kyle Hamilton. After years of playing safety at the University of Notre Dame, Kyle declared for the Draft in 2021. And his stats speak for themselves.
Article continues below advertisement
Weighing in at 220 pounds, the 21-year-old athlete is expected to be a first-round Draft pick. And on April 28, the selection process begins. At his side, Kyle has his girlfriend — Reese Damm — and his family for support. But who are Kyle Hamilton's parents? According to the internet, athleticism runs in the family.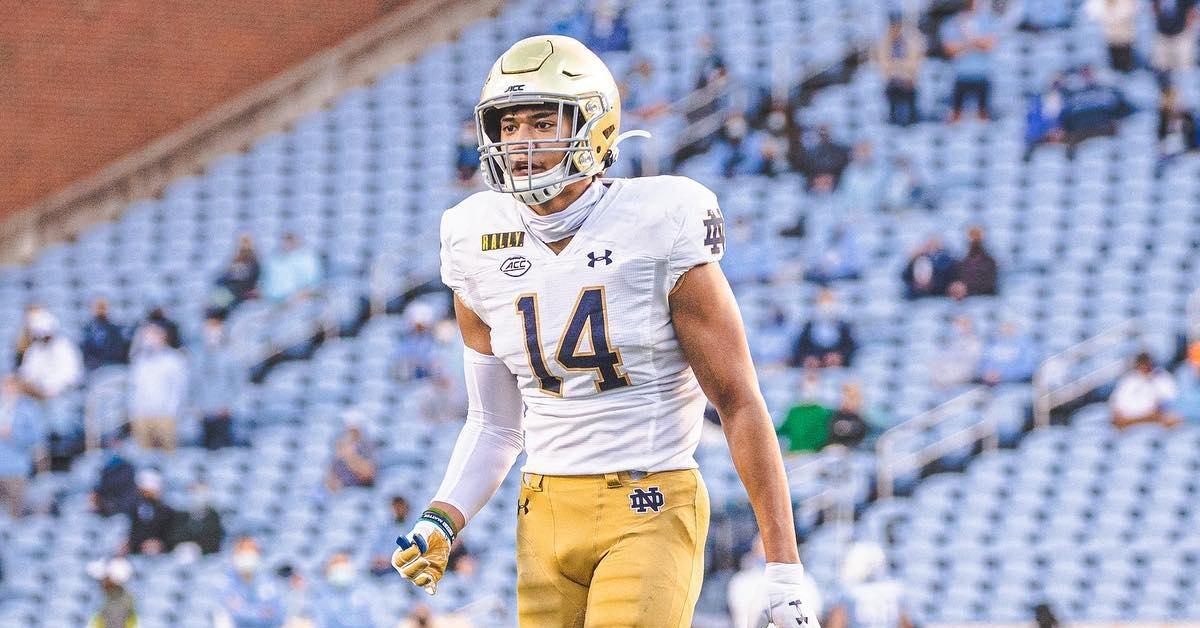 Article continues below advertisement
Who are Kyle Hamilton's parents? Meet his mom and dad.
Kyle Hamilton was born to Jackie and Derrick Lamont Hamilton in Heraklion, Greece. His mom worked as a professional painter before she switched careers to become a human resources manager. Kyle's dad, on the other hand, was a famed basketball star before Kyle came along.
Derrick spent his college career at the University of Southern Mississippi, where he played small forward for the Golden Eagles. Later, he was drafted by the New Jersey Nets, though his contract never came to fruition. Ultimately, he went on to play for several European leagues overseas.
His dad's years-long career in sports may have motivated Kyle to master his craft, but it was his brother, Tyler — who is four years his senior — that really sparked his interest in football.
Article continues below advertisement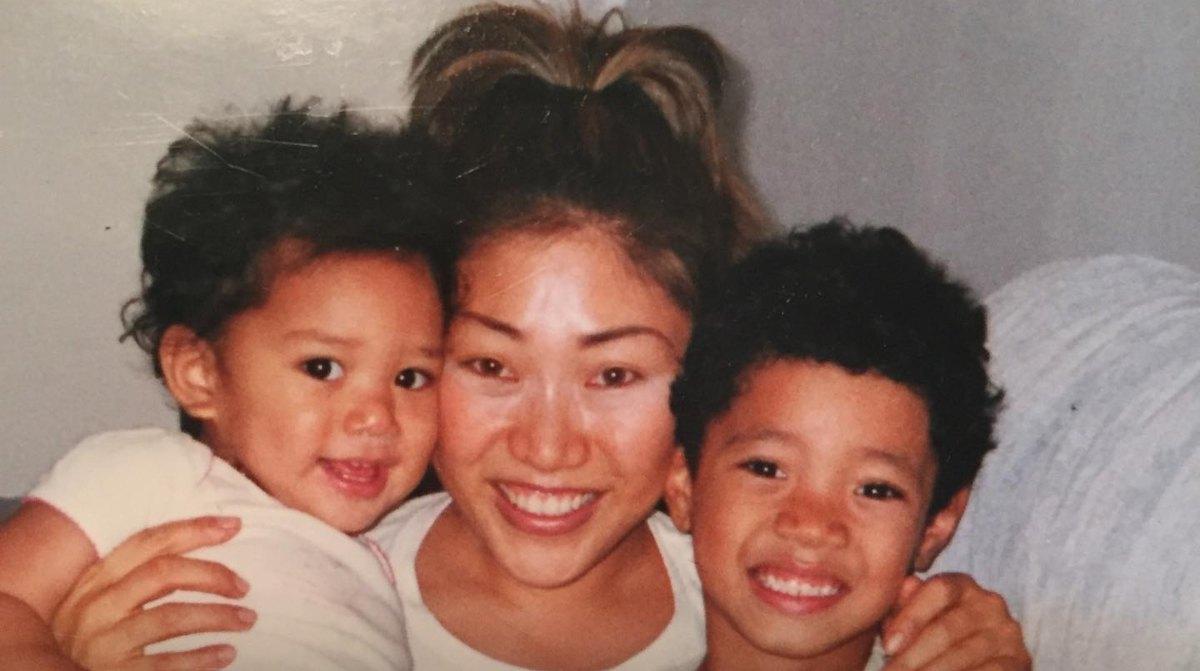 NDInsider reported that Kyle discovered his love for football at only 3 years old after his brother joined a local little league. However, thanks to regulations, Kyle was forced to press pause on his dream until he turned 6. His love for sports stayed strong through high school when he experienced a 7-inch growth spurt that leveled up his game and turned his dreams into more of a reality.
Article continues below advertisement
A glimpse at Kyle's social media is a testament to his seemingly close-knit relationship with his family. But what's Kyle's ethnicity? Here's what we know about the athlete's background.
What's Kyle Hamilton's ethnicity? The Notre Dame safety is biracial.
Kyle's dad is Black while his mom was born in South Korea. Although Kyle is racially ambiguous, his family has been vocal about their stance on racial injustice. Following the murder of George Floyd, Kyle and his family took to the streets to protest on behalf of Black Lives Matter in Buckhead, Atlanta.
Article continues below advertisement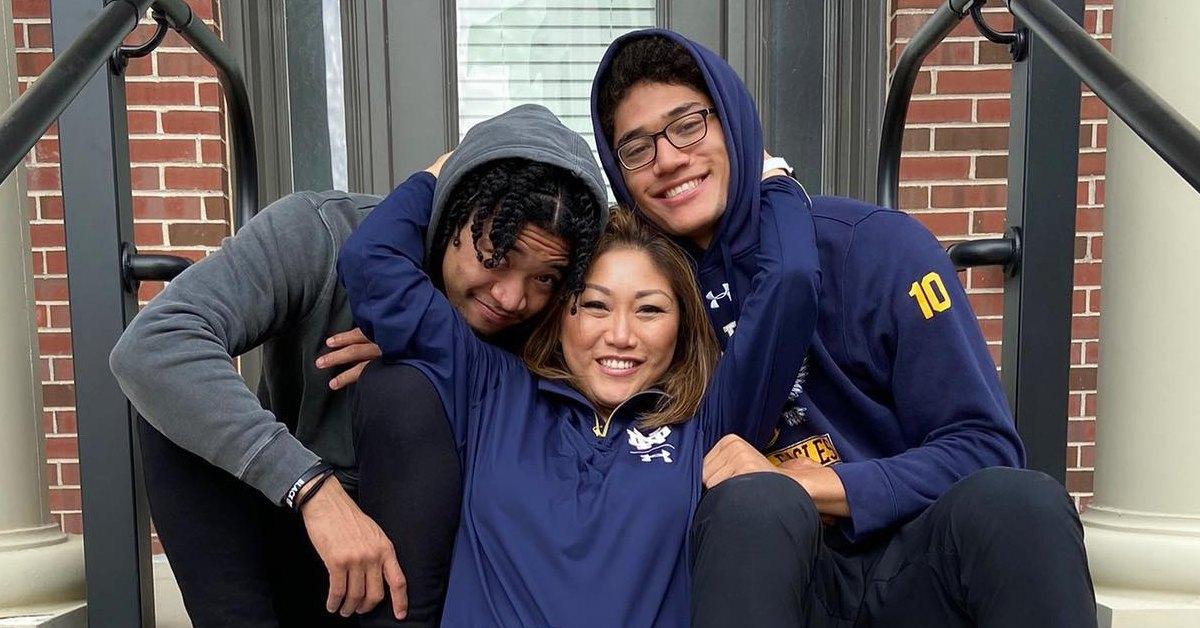 The Notre Dame football player spoke with Yahoo! Sports about his cultural background and described himself as the "racial rainbow." He explained, "My mom is Korean, my dad is Black, my mom is from South Korea. My dad is from Mobile, Alabama. I grew up in Atlanta. I was born in Greece. And then I went to school in Indiana."
"I'm a chameleon and I can fit in with a lot of cultures. But I think it gives you a different perspective and opens your eyes a little bit to different cultures and being respectful of whether that be other beliefs, or religions, or foods, just whatever it may be," he added.