Sorry Sports Fans, NFL Draft Prospect Kyle Hamilton Is Taken — Meet His Girlfriend, Reese
Does Kyle Hamilton have a girlfriend? The NFL Draft prospect has been dating a woman named Reese Damm. Learn about their relationship here.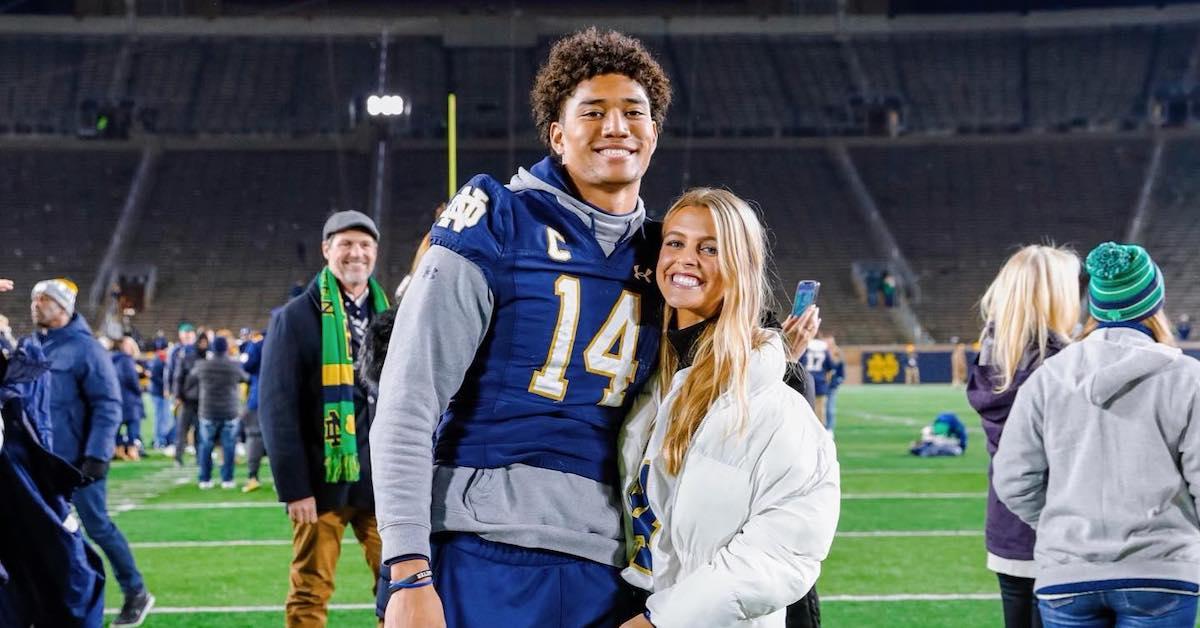 The NFL Draft kicks off at 8 p.m. EST on April 28, 2022, and with it comes a fresh class of rookies to be divided among the league's 32 teams. Sports fans are likely curious to learn more about the players potentially tapped by their favorite teams — and among them is Kyle Hamilton. So does Kyle currently have a girlfriend? Keep reading to learn more about his current relationship status.
Article continues below advertisement
Standing at 6 feet, 4 inches tall and weighing in at 220 pounds, Kyle, 21, is a safety from the University of Notre Dame. He is expected to be among the top 10 picks in the 2022 NFL Draft. And in case you were wondering, he seems to be very much taken at the moment.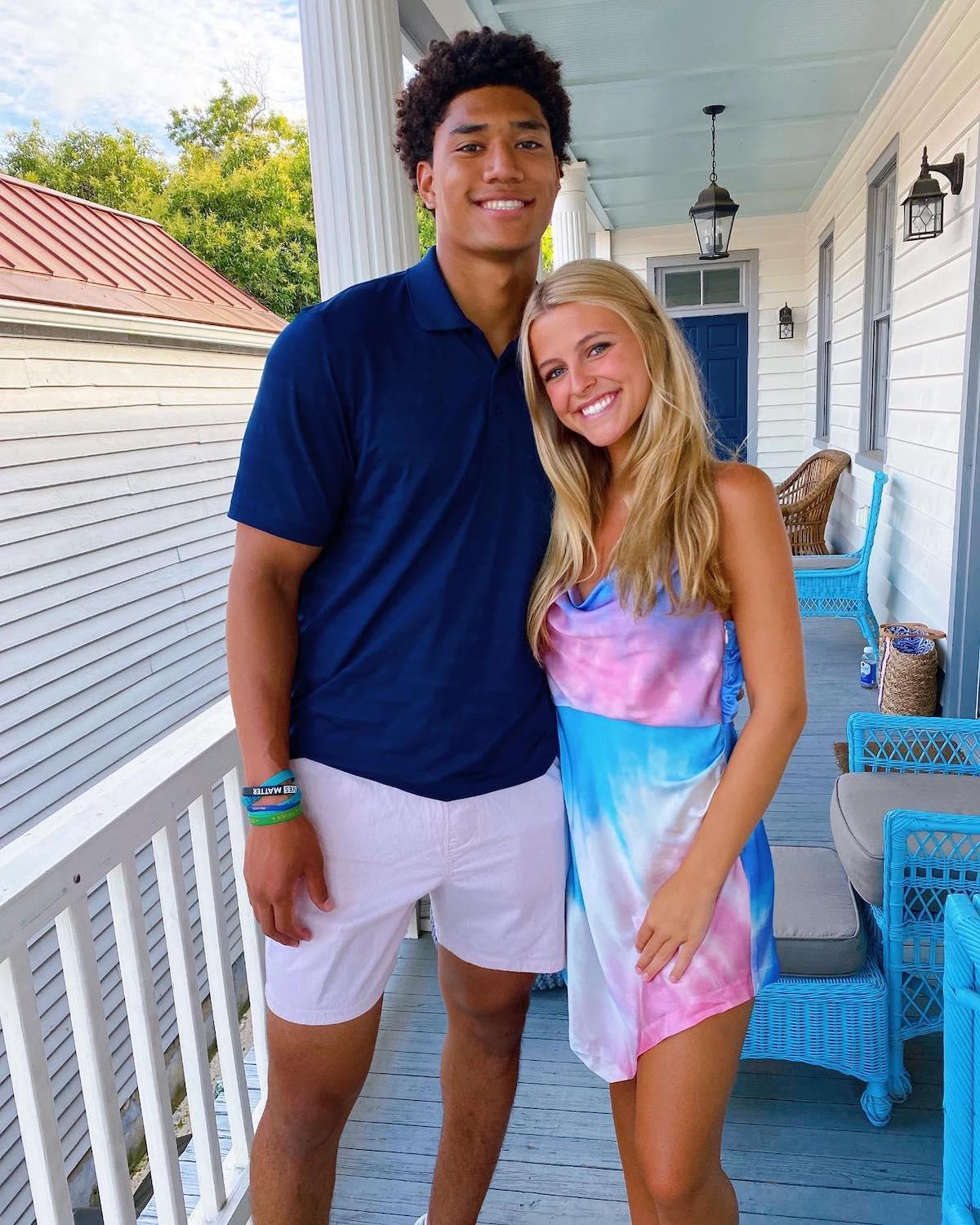 Article continues below advertisement
Who is Kyle Hamilton's girlfriend?
Kyle's girlfriend is Reese Damm — and it appears they've been in a relationship for quite some time. Reese's Instagram shows a photo of the couple posing before a high school homecoming dance all the way back in 2016. "The one time he isn't playing sports," she captioned another photo, this time of herself and Kyle in their swimsuits, in 2017.
Meanwhile, Kyle's Instagram grid also includes photos of his girlfriend. "She's a keeper," he captioned one 2017 photo. In another post, he wrote, "Zoo with my boo."
Article continues below advertisement
Kyle and Reese both graduated from Atlanta Marist School in 2019 — and it appears that she's currently a college student, although it isn't clear where.
Who are Kyle Hamilton's parents, and what is his ethnicity?
Kyle's parents are Derrick and Jackie Hamilton. His ethnicity is Afro-Asian, as his father is Black and his mother was born in South Korea, according to ND Insider.
Article continues below advertisement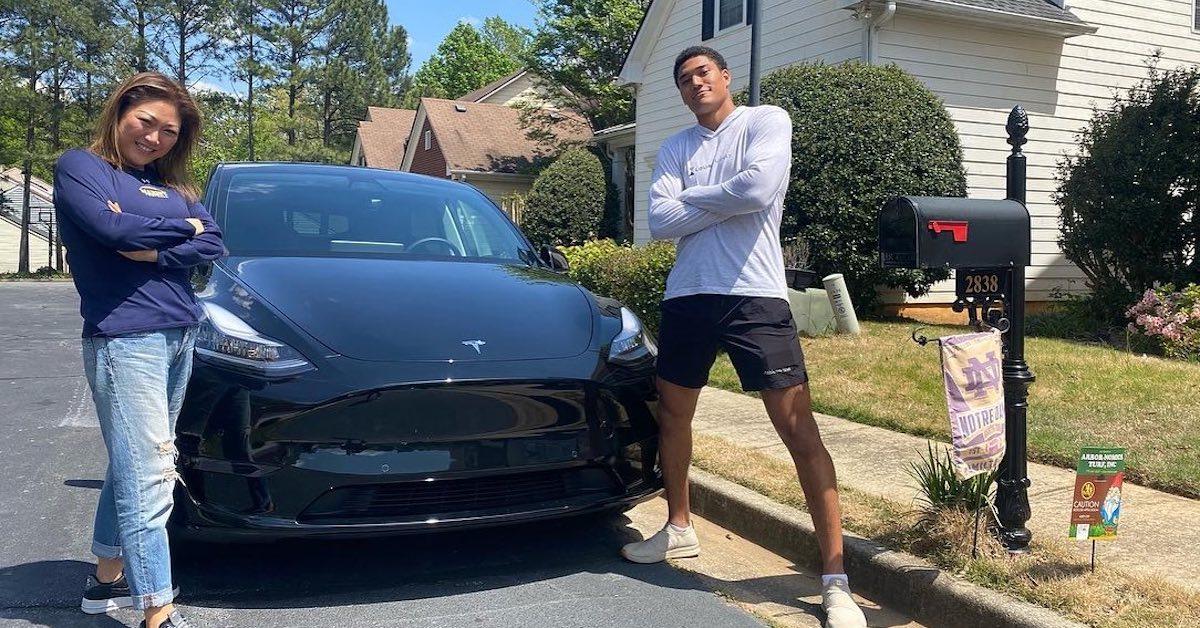 Derrick played basketball at The University of Southern Mississippi from 1984 to 1988 before he was selected by the New Jersey Nets in the third round of the 1988 NBA Draft. (Although, he wasn't signed to a contract.) He went on to play for several teams in Europe — which is why Kyle was born in Heraklion, Crete, Greece, and also lived in Russia at one point.
Meanwhile, Kyle's older brother Tyler played basketball at the University of Pennsylvania.
Article continues below advertisement
In the interview with the Jim Rome Show, Kyle described growing up in a household of athletes as "competitive" — sharing that he and his brother would often wake up early before school to get some shots in at the gym. "Having that work ethic from a young age, I feel my dad instilled that," Kyle said. "And my mom definitely did as well in other areas. But it definitely helped."
When Jim mentioned that Kyle's father and brother don't even like playing golf with Kyle anymore because "it's not even fun," (since he's so athletically talented), Kyle said that doesn't stop him from giving it his all. "Especially within my family, if we're competing I'm competing to embarrass them and win," he said. "So I will never change that, no matter how good or how bad they may be."