Lacey Evans' Real-Life Pregnancy Will Play out in the WWE
WWE 'Raw' wrote Lacey Evan's pregnancy into her storyline with Ric Flair, but who is she married to in real life and when is her actual due date?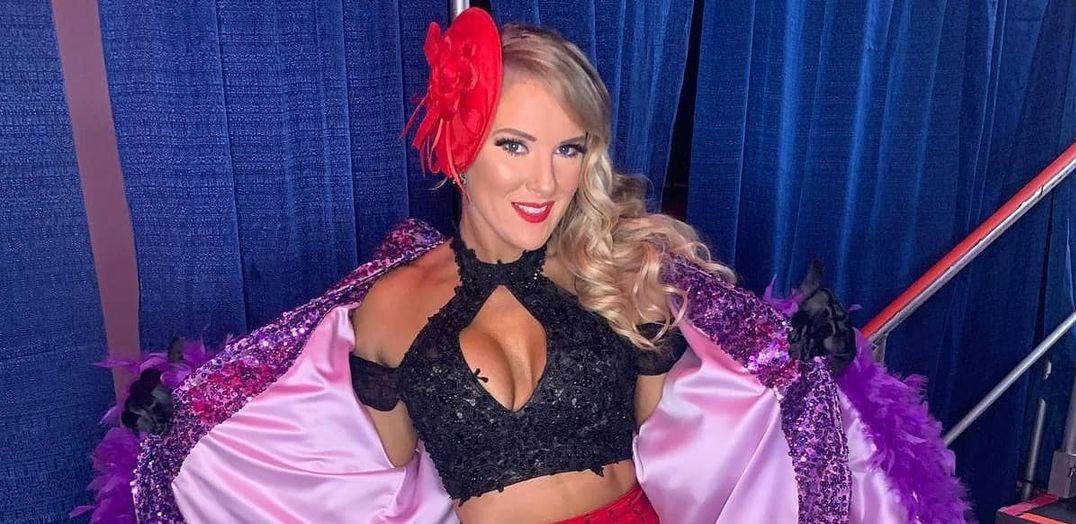 There's nothing like a surprise pregnancy to add even more drama to the soap opera-esque storylines WWE fans eat up on Monday Night Raw. But when Lacey Evans announced she's pregnant, presumably with Ric Flair's baby thanks to their sordid love affair that was written into the show, many fans wondered if she's pregnant in real life and who her actual baby daddy, or husband, is.
Article continues below advertisement
Because as juicy as it would be to assume that Lacey and *the* Ric Flair are really a thing, it's all for the entertainment part of the WWE. And, like many a storyline from over the years, it's one that will be enticing as it plays out with Ric's daughter, Charlotte Flair's, desire to get Lacey back in the ring despite her being pregnant with Charlotte's fictional half-sibling. It's a wild one.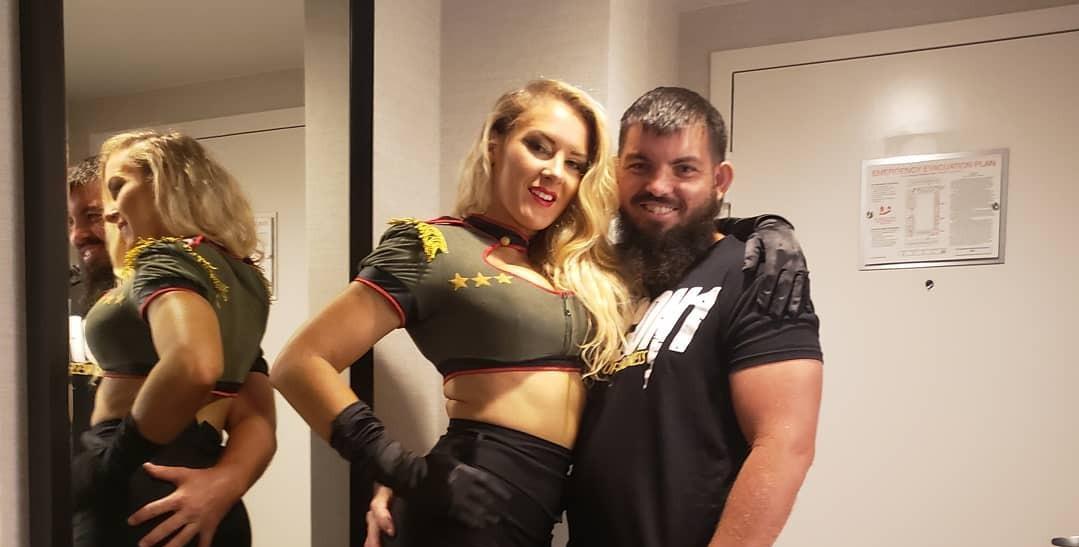 Article continues below advertisement
But who is Lacey Evans' husband?
Unlike other wrestlers who find love in the ring and take it off the show to form real-life connections, Lacey has been with the same man since they were both teenagers. It's actually kind of adorable. Her husband is a construction worker named Alfonso Estrella, who has been with Lacey since they were in high school.
His Instagram is a testament to their love and includes tons of images of Lacey in the ring or her dressing room and captions about how proud he is of his WWE wife. Alfonso also regularly posts about how happy and lucky he feels to still be with her after all of these years and it is, in a word, adorable. They also have one child together, so baby makes four.
Article continues below advertisement
Yes, Lacey Evans really is pregnant.
Although the Lacey / Ric baby storyline is pretty exciting, it may have been written in because Lacey herself is pregnant in real life. On Monday Night Raw, Lacey revealed that she couldn't enter the ring with Charlotte because she was pregnant. And, while it was a shock to many, it also begged the question of whether it was for a storyline or because she is actually expecting a baby IRL.
Article continues below advertisement
According to Wrestling Inc., Lacey really is pregnant. She'll likely remain on Monday Night Raw for a little while to continue to taunt Charlotte, but she won't be seeing the inside of the ring for a while. And chances are, once she starts showing, Lacey might take a step back from the show altogether until after she gives birth.
Article continues below advertisement
What is Lacey Evans' due date?
While Lacey is happily pregnant with her second child in real life, she hasn't revealed yet what her due date is. Because she doesn't appear to be drastically showing yet, however, it's safe to assume that she is in the early stages of her pregnancy. She might be just shy of her second trimester, putting her due date in August or September 2021.
Before her pregnancy announcement, Lacey was slated to go up against Asuka for the RAW Women's Championship at the Elimination Chamber pay-per-view event on Feb. 21, 2021, but it's now unclear who will replace her. At the very least, though, WWE fans will still get to see Lacey in all of her heel glory for a little while longer.