If Shayna Baszler's Dating Anyone, Then She's Really Good at Keeping It a Secret
Who is Shayna Baszler dating? Fans of the WWE superstar are curious about the former UFC fighter's love life. So does she have a special someone?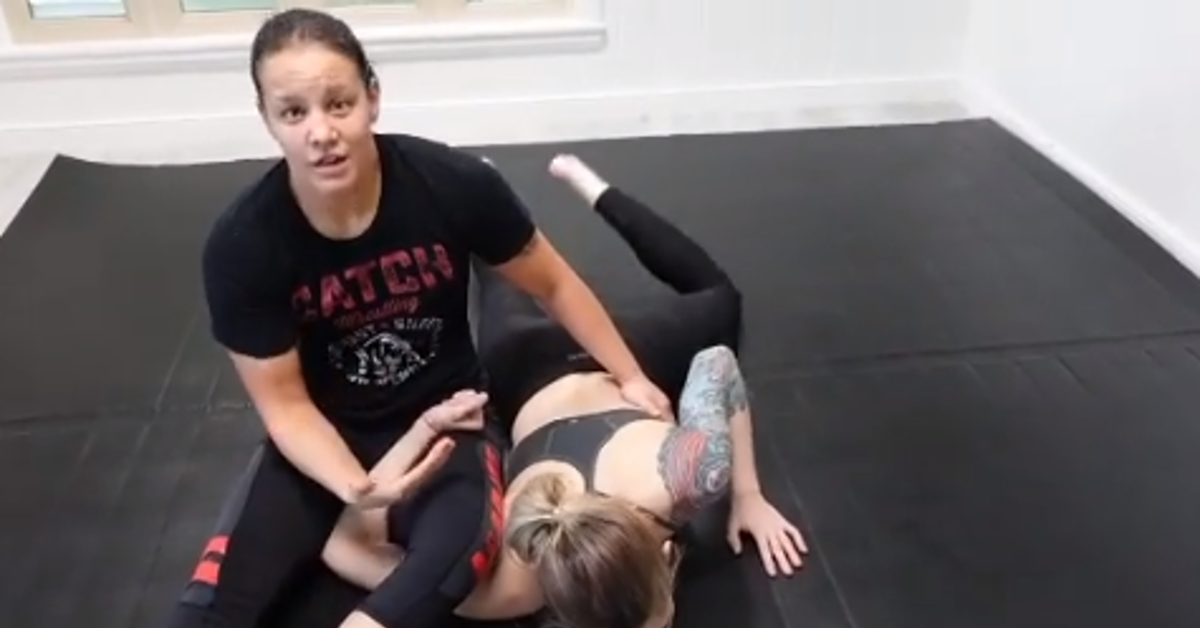 If you're a public figure, then people are going to want to know the ins and outs of your personal life whether you like it or not. People are going to want to know where you went to high school, what sports you loved playing when you were growing up, what your net worth is, and the particulars of your romantic history. And the WWE and its stable of superstars are no exception, which is why so many people want to know if Shayna Baszler is dating anyone.
Article continues below advertisement
Unless she's really good at keeping her relationship status a secret, it doesn't look like Shayna's currently dating.
The former UFC fighter (15-11 record) has made a splash in the WWE's division, resonating with fans and incorporating some actual fighting techniques to her in-ring performances. The South Dakota native hasn't really indicated online if she's dating anyone. In fact, much of her romantic history has, for the most part, been kept under wraps.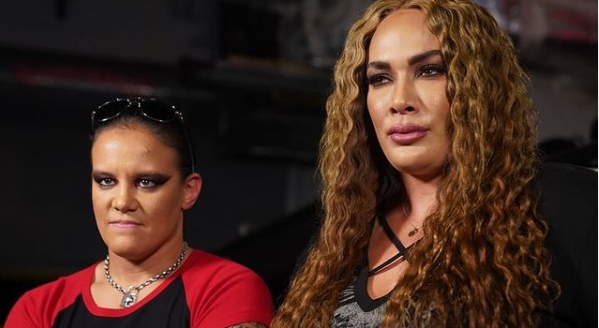 Article continues below advertisement
Her social media accounts mostly feature live action shots of her crushing it in all of her pro-wrestling glory, along with MMA tutorial videos and workout motivation posts. Shayna represents an interesting generational tilt in sports entertainment. While professional wrestlers have always embodied impressive endurance combined with muscular physiques, it seems that superstars are even more athletic than ever.
While Shayna's in incredible shape, like many top superstars, she has less of a late '70s bodybuilder's physique and more of a functional-jacked aesthetic that's become the trademark of so many of the WWE's top stable of talent.
Article continues below advertisement
Shayna's been in the WWE since 2017, she's logged some very popular matches — like her submission bout against Natalya Neidhart.
The Canadian wrestler and Shayna have crossed paths a couple of times in the ring and although many fans have pointed out that the WWE uses Natalya solely as a "stepping stone" to help develop other wrestlers, she also seems to resonate with fans. She's constantly a part of SmackDown programming and is no stranger to Total Divas either.
Article continues below advertisement
Shayna was also named the NXT women's champion twice, and was the WWE Women's Tag Team champion with Nia Jax. In 2019 she won the NXT Female Competitor of the year award. It seems that her tenure with the Spots Entertainment brand has proven more successful than her MMA career, during which she amassed a record of 15 wins and 11 losses.
Article continues below advertisement
Shayna Baszler has a big match at the 2021 Royal Rumble with Nia Jax and against Asuka and Charlotte Flair.
This year's Royal Rumble card has got some high-profile matchups on it, including Randy Orton vs. Edge, Drew McIntyre vs. Goldberg, Roman Reigns vs. Kevin Owens, and Sasha Banks vs. Carmella.
While Asuka and Charlotte Flair have been enjoying the tag team championship for a while now, many fans predict that they will succumb to Nia Jax and Shayna at RR 2021.
Article continues below advertisement
What do you think is going to happen? Are Charlotte's brewing problems with her father and Lacey Evans a sign of bad things to come, allowing Nia and Shayna to swoop in for further glory?