Country Trio Lady Antebellum Changes Its Name to Remove Slavery Association
The group said in a statement that its members were embarrassed for not considering the word's association to slavery when they formed the band.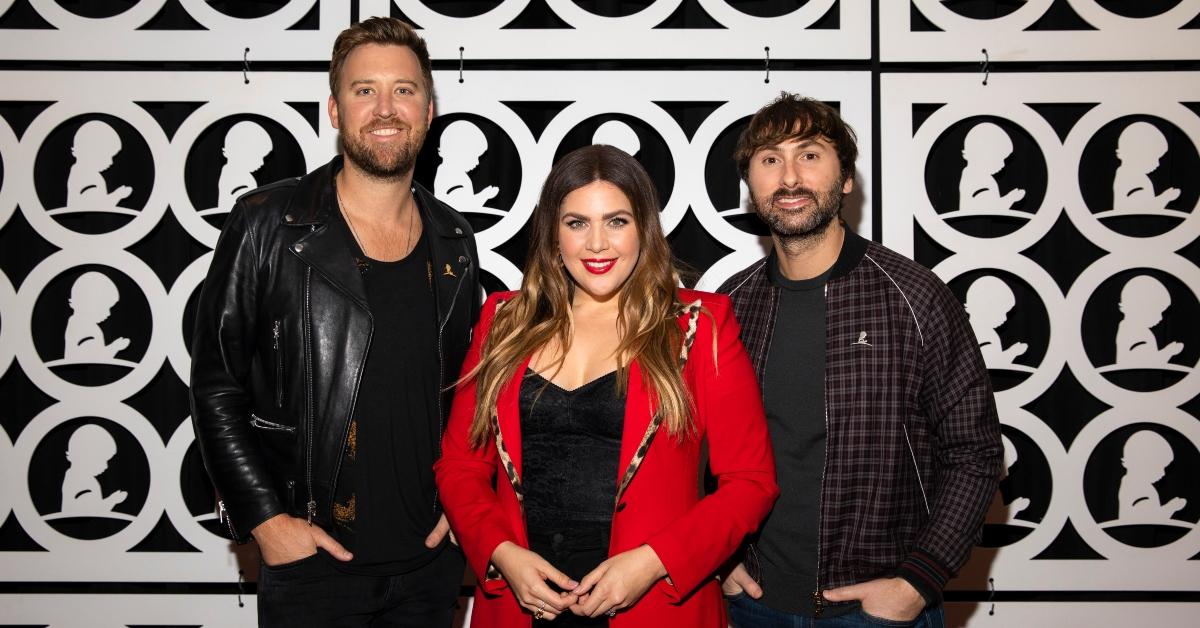 Country trio Lady Antebellum, made up of Hillary Scott, Charles Kelley, and Dave Haywood, has officially changed its name to Lady A. In a collective statement released on Twitter, the band expresses embarrassment and regret that they didn't more closely consider the word's connection to slavery.
Article continues below advertisement
"Dear fans," the statement reads, "As a band we have strived for our music to be a refuge...inclusive of all. We've watched and listening more than ever these last few weeks, and our hearts have been stirred with conviction, our eyes opened wide to the injustices, inequality, and biases black women and men have always faced and continue to face every day."
Article continues below advertisement
"Now," the statement continues, "blind spots we didn't even know existed have been revealed. After much personal reflection, band discussion, prayer, and many honest conversations with some of our closest Black friends and colleagues, we have decided to drop the word 'antebellum' from our name and move forward as Lady A, the nickname our fans gave us almost from the start."
They go on to say that they took the word from the "antebellum" style home in front of which the band took its first photos. "But," they write, "we are regretful and embarrassed to say that we did not take into account the associations that weight down this word referring to the period of history before The Civil War, which includes slavery.
Article continues below advertisement
"We are deeply sorry for the hurt this has caused and for anyone who has felt unsafe, unseen, or unvalued," the statement continues. "Causing pain was never our hearts' intention, but it doesn't change the fact that indeed, it did just that. So today, we speak up and make a change. We hope you will dig in and join us."
They acknowledge that this is "just one step" toward educating themselves and "making the necessary changes to practice antiracism." They write that they will be donating to the Equal Justice Initiative and work to be better allies "to those suffering from spoken and unspoken injustices, while influencing our children and generations to come."
Article continues below advertisement
Many fans applauded the move, but the band also received a lot of hate from transparently racist people who criticized their appeal to Black Lives Matter. "Great move groveling to the BLM gods!" one mad former fan wrote. "Bye Lady Antebellum, done w you."
Article continues below advertisement
Still, others aren't as convinced the band's name change is doing much. Some who were appalled by the band's name from the beginning think it's too little, too late, even if it is a "pretty big" move.
Article continues below advertisement
And many others are still concerned that "Lady A" doesn't go far enough and is just an abbreviation for the offensive word. "'Lady Antebellum' changed their name to 'Lady A,' right?" writes Imani Kushan. "And they said it's the nickname their fans gave them, which is obviously just an abbreviation of 'Antebellum,' right? How is abbreviating the word any better? I'm honestly confused..."
Article continues below advertisement
Obviously, the band knew that it would ruffle some feathers with this move, but they also knew equality and justice are way more important than pleasing their fans. Is changing their name a small step forward? Yes. Could they have gone further? Also yes. Should we hold them accountable for future action? Absolutely.