A Laid-off Employee Pranks Her Former Coworkers by Hiding Photos of Herself Around the Office
A laid-off employee pulls one last prank on her coworkers by hiding photos of herself all around her workplace. She explains her mischief on TiKTok.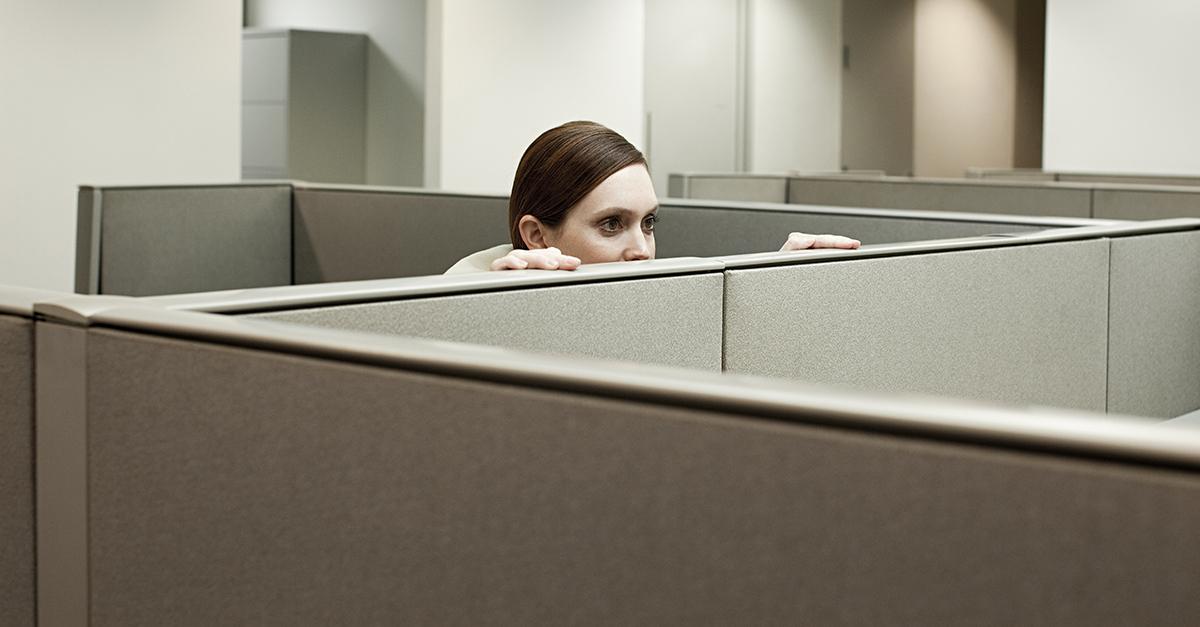 If you quit your current job, are in the unfortunate position of being laid off, or are otherwise leaving your employer, what might you want to leave behind? Would you make a big speech calling out some of the faults you've found with your place of work? Would you try to keep in touch with some of the friends you've made? Perhaps you'd even try to make your absence felt among the rest of the staff as they attempt to continue their operations without you on board.
Article continues below advertisement
If you're firmly in the camp of wanting to make a big statement upon leaving your job, then you may want to take some hints from Marchie aka @the.marchie on TikTok. While she was laid off from her job, she made sure that she was still around for an indefinite time by pulling a prank on her former coworkers as a sort of never-ending farewell. Before she left her job, she took the time to hide photos of herself all over her office. She outlines her last mischievous workplace act on TikTok.
Article continues below advertisement
A laid-off employee hides photos of herself all over her office and shares her secrets on TikTok.
In a TikTok posted in early May 2023, Marchie briefly talked about getting fired during "#layoffseason". According to her, she was the only person on her team to get laid off which she says "really super sucked."
Nevertheless, she was determined to "never actually leave" and decided to pull the ultimate goodbye prank on her former coworkers. Leading up to her last Friday on the job, she hid several copies of the same silly selfie of herself all around the office in which she used to work.
Each of the pictures is accompanied by a little word bubble that says different things.
Marchie even shared an update shortly after. By the Monday following her departure, the remaining employees had already discovered several of her photos throughout the office. A former coworker of hers even sent a photo to Marchie of their progress, which is being tracked on a whiteboard with several of the photos they found with the question "How many pictures of Madison (presumably her real name) are hidden around the office?"
Article continues below advertisement
Marchie's former coworker messaged her stating: "This is literally ALL we have been doing today lmaoo trying to find all of you"
At the time the TikTok was posted, the team had found approximately 17 pictures already. While Marchie already had a laugh over the Easter Egg hunt she'd initiated, her mischief doesn't stop there.
In her TikTok, Marchie explained that she numbered each of the hidden pictures to give the illusion of a finite amount.
The catch? She skipped a few numbers along the way, ensuring that even if they find all of the ones she'd hidden, they'll never truly believe that they found all of them.
It's safe to say that Marchie just set the bar for Layoff Season stories.