FOUR People Stood Up to Object to Lana and Lashley's Wedding
Who is Lana married to in real life, and who is Bobby Lashley's first wife? Keep reading to find out if their wedding was real or all for show.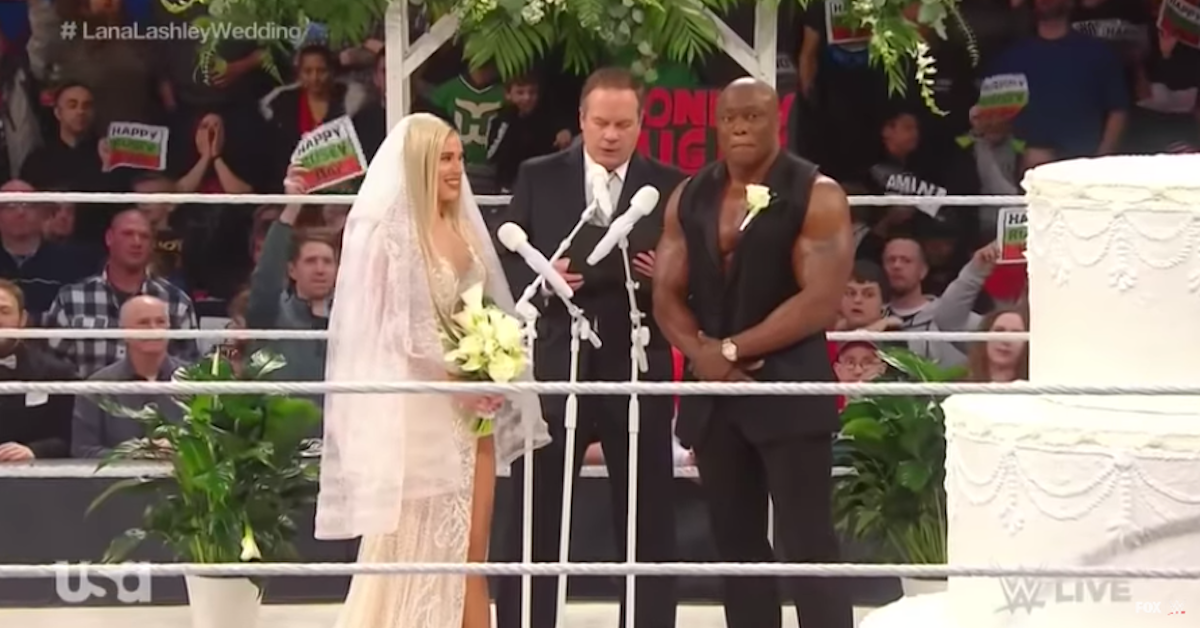 WWE's Raw closed out the decade with the spectacular (read: disastrous) wedding of wrestlers Lana (real name: Catherine Joy Perry) and Bobby Lashley.
Article continues below advertisement
The ceremony took place at the end of the final show of the year, and was complete with wedding decorations and a giant cake, as Lana and Lashley took to the stage with an officiant and recited their wedding vows, which Lana wrote herself.
However, when the couple attempted to officially tie the knot, they were interrupted a number of times. By the time the wedding officiant got to the "speak now or forever hold your piece" portion of the ceremony, several people stepped up to stop Lana and Lashley from marrying.
Article continues below advertisement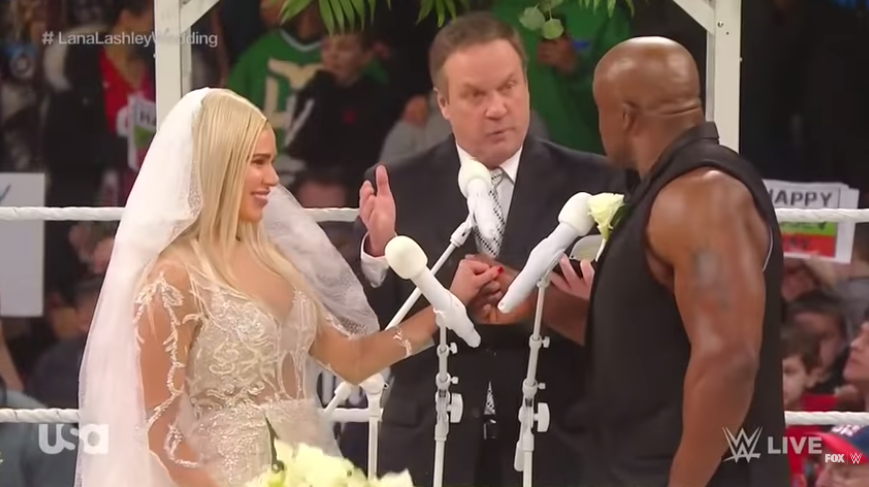 Was Lana and Bobby Lashley's wedding real?
If you haven't seen the entire clip of Lana and Lashley's wedding ceremony in the wrestling ring, we're here to spoil the fact that — much like a comedic piece of absurdist theater — people kept objecting to Lana and Lashley's union, and the two were ultimately never able to get to the end of their marriage ceremony.
Article continues below advertisement
Indeed, the long-awaited wedding was highly theatrical. When the officiant asked the audience if anyone objected to the marriage, not one, or two, but FOUR separate people decided to speak up.
First, a man claiming to be Lana's first husband steps up to the ring. Lashley slams the man down so the wedding can continue.
Then, Lana returns the favor, slapping a woman out of the ring who introduces herself as Lashley's first wife.
Who is Bobby Lashley's first wife?
"I object! Stop the wedding!" screams a curly-haired woman clad in a black dress. "No! No!"
Article continues below advertisement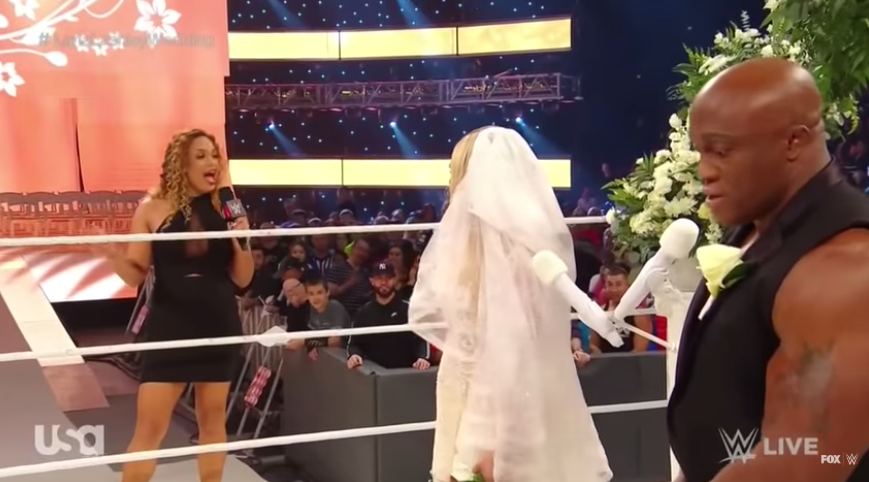 "Who am I?!" she claps back at the furious bride-to-be. "I am Bobby Lashley's first wife! We met while Bobby was in the military and it was so beautiful."
To be clear, this woman was not Lashley's ex, former WWE Diva Kristal Marshall, with whom he shares son Miles and daughter Naomi. She may, however, be the mysterious mother of Lashley's 15-year-old daughter, Kyra.
Article continues below advertisement
Lana and Rusev are ultimately still married — this wedding was just part of "the storyline."
While Lana and Lashley have milked their on-screen love affair all season, this wedding might be the end of the WWE superstars' novela. The reason it started in the first place was that Lashley "turned" on Lana's real-life husband, Rusev months back, who was the last guest to object to the nuptials by jumping out of the wedding cake.
Rusev says he is flattered to get to play a role in "the hottest storyline in the whole WWE." "Not many people are willing to do something like this," he said to Digital Spy, "but we're professionals so, of course, we're used to it."
Article continues below advertisement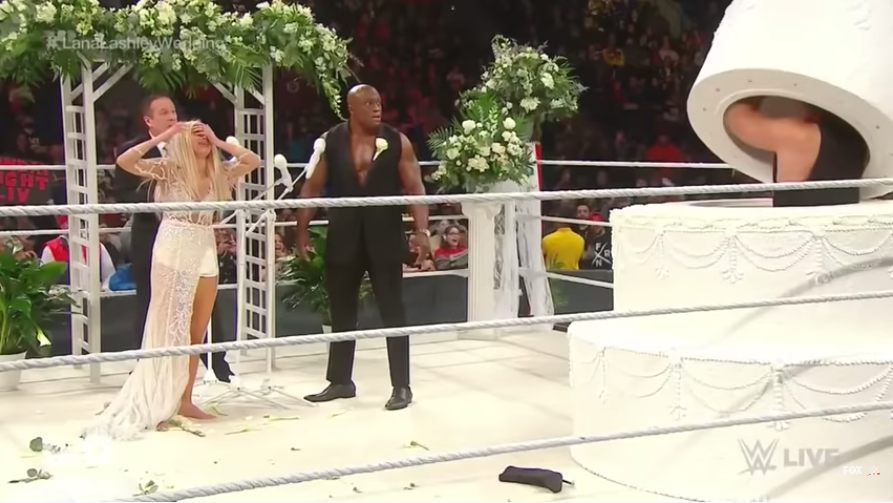 "[Being professional] is what any other actor does, you know, when you're going to step on stage or whatever," he continued. "This is no different than that."
Ultimately, Rusev — like his wife Lana — knows that fans tune in "because they like the drama." "We have fans that are not even fans of WWE," he said.
"That's what I don't understand, when you watch Game of Thrones or any of your favorite shows, there's always a scandal, there's always things like that."
And if you think about it, this hoax wedding was the best possible finale to the decade, as far as the WWE is concerned.