Lance Bass Wants to Get Tipsy With Miley Cyrus: "She Would Be Real Fun" (EXCLUSIVE)
Lance Bass spoke with 'Distractify' about his partnership with Fruit Smash Hard Seltzer, including details on who he'd love to get tipsy with.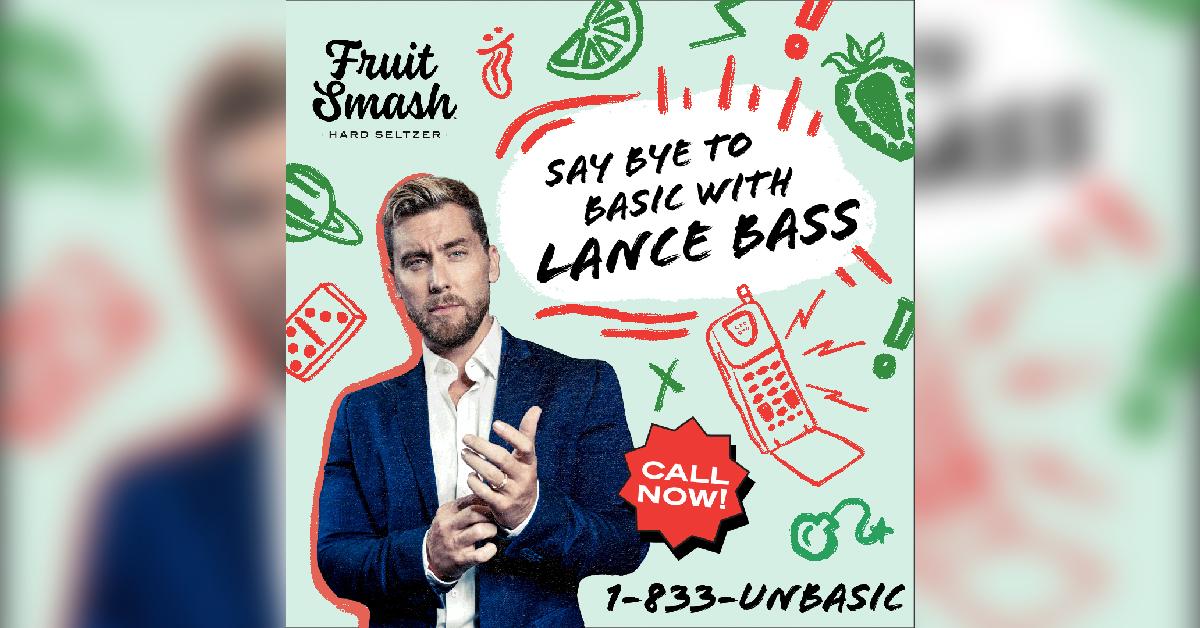 Hard seltzer season is just around the corner, and what better way to ring it in than with some new seltzers and a throwback to your NSYNC days?
Former NSYNC member Lance Bass has partnered with hard seltzer company Fruit Smash to say "goodbye" to basic hard seltzers and say "hello" to seltzers with real fruit juice. The campaign includes an option to win a year's supply of the new seltzer from the creators of the Fat Tire and Voodoo Ranger craft beers.
Article continues below advertisement
In honor of Lance's partnership, Distractify spoke exclusively with the former boybander about how he's ringing in the summer and who he'd love to get tipsy with on Fruit Smash Hard Seltzer.
Lance Bass would love to drink Fruit Smash Hard Seltzer with Miley Cyrus.
While bars and clubs might not be readily open in your area, you and your (fully vaccinated) friends can still enjoy the warm weather with a day-drinking event like a pool party.
"I'm more of a day person, I love being by the pool and the sun with friends," Lance said. "Just [recently] I was finally able to have people over to my house for a pool party, for only vaccinated people, and I felt so normal for the first time in over a year."
Article continues below advertisement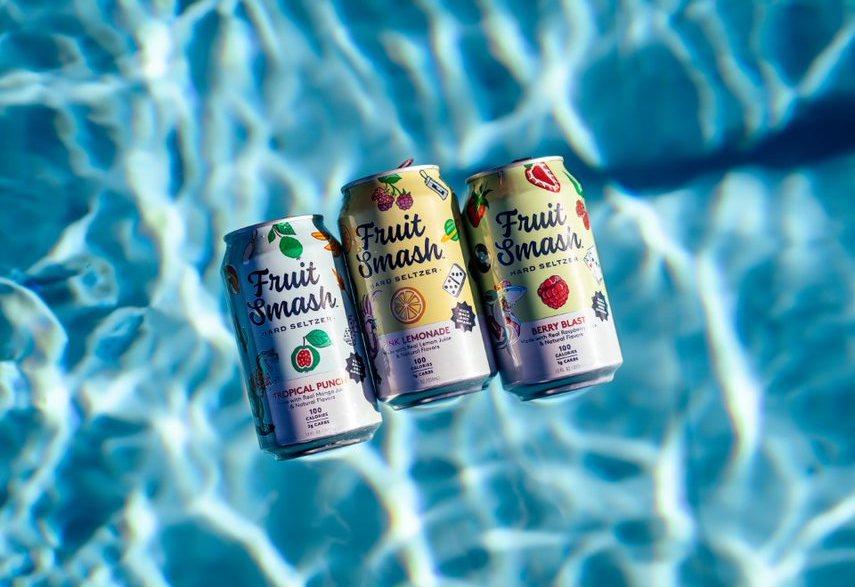 He said he and his quarantine pod enjoyed Fruit Smash by the pool (though the Tropical Punch is his favorite).
"There were about 10 of us that were part of our quarantine crew [over] the last year, so those are the only people who we saw for so many months," he said. "It was kind of amazing to see how your friendships transformed during something like this... Those real friendships you have, they just got so much stronger this year."
Article continues below advertisement
No offense to Lance's besties, but if the singer could invite one person to get tipsy with for a day, he told Distractify that Miley Cyrus would be his first choice.
"[She] would be real fun," he said. "I could see her being the life of the party at my pool party." Honestly, so could we!
Lance Bass talks about his DIY hair "disaster."
There are a lot of "basic" things we could leave behind in 2020, but Lance's choice is based on personal experience.
The former boy band member is best recognized by his frosted tips, which he's had since NSYNC was alive and thriving, but he said that in 2020, he tried to do his hair himself to less-than-favorable results.
"I'm going to [leave behind] doing your own hair, as in like cutting it or coloring it. I tried doing it and it was a total disaster," he said.
Article continues below advertisement
"I thought since I've had frosted tips since I was 16 years old that I would be able to do it on my own," Lance spilled. "No. You turn into a calico cat and it's horrible."
That's why Lance's hair is blue now in most of his Instagram posts. He said he needed to dye it to cover up his poor frosted tips, and now, considers himself a "professional" in the coloring department. Next time, though, he'll stay away from the bleach.
Article continues below advertisement
Enter to win a year's supply of Fruit Smash Hard Seltzer.
If you're looking to score a year's supply of Fruit Smash as well as an $850 Visa gift card, entering the contest is really simple. Eligible drinkers (meaning anyone 21 and over in the U.S.) just have to call into the "Say Bye to Basic" hotline at 1-833-UNBASIC (that's 1-833-862-2742) to share what basic things they're saying goodbye to.
Those who call on April 16 even have a chance of scoring a one-on-one call with Lance himself to share the basic things they'll be saying goodbye to. He'll be answering the phones between 3 p.m. and 3:30 p.m. EST — so be sure to call while you have the chance!
The contest is open through April 24 and three lucky people will win the grand prize.