'Basketball Wives' Star Feby Torres Has Kids With Lance Stephenson — Does He Have More?
'Basketball Wives' star Feby Torres and former NBA player Lance Stephenson share two kids together. Does the ex basketball star have any more kids?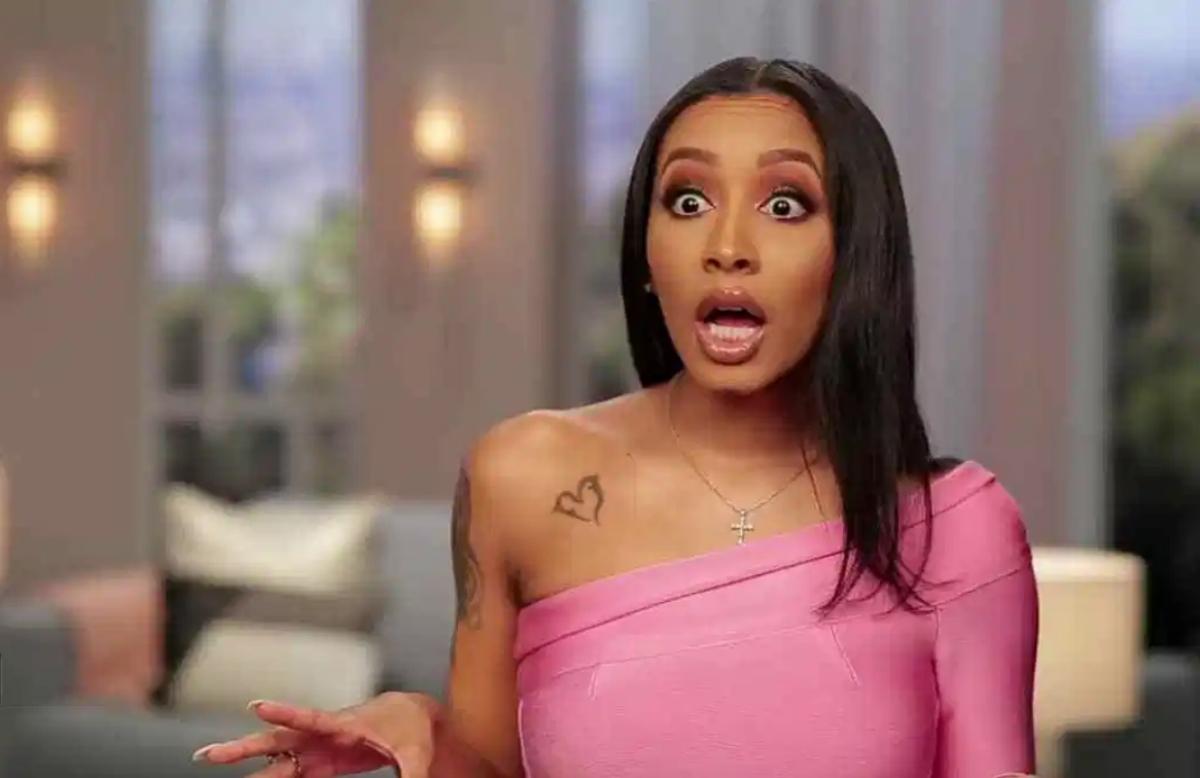 Introduced as Evelyn Lozada's friend Feby Torres in Season 8 of Basketball Wives, Feby has been the funny, crazy cast member that the series needed. Feby packed her bags and left New York City to move to the West Coast to join the show and pursue her music career. When Feby isn't working on her music, she's taking care of her two kids with whom she shares with former NBA player Lance Stephenson.
Article continues below advertisement
Lance was drafted 40th-overall by the Indiana Pacers in the summer of 2010, and he spent most of his time bouncing around the league for four years. Lance has played for quite a few teams, including the Charlotte Hornets, the Los Angeles Clippers, and the Los Angeles Lakers. It appears that Feby isn't the only woman who Lance has kids with. Meet his four kids!
Lance Stephenson and Feby Torres share two kids, a girl and a boy.
Feby and Lance met back in 2008 and soon started to date. The duo had their first child with each other, Layla, 10 years ago, and three years after, they had another child, Lance Jr. While things were looking good for the pair, their relationship ending abruptly in 2015. Not too long after the breakup, Feby took Lance to court for child support.
Article continues below advertisement
At the time, Lance was giving Feby $6,000 a month to help support their 4- and 1-year-old children with food, daycare, car payments, and other expenses. Feby asked the court to order her ex to double the amount to over $12,000, so she and her kids could move into a better neighborhood and attend better schools. In the end, Feby did win her child support case. Not much is known about Lance's two kids with Feby.
Article continues below advertisement
Feby doesn't post many photos on social media with her kids, but she did take to her Instagram not too long ago and posted a picture with Layla and Lance Jr. after purchasing her first house. She wrote, "When your mama purchases your first home, this is all theirs." Congrats Feby!
Lance already had a kid before meeting Feby.
Lance and his ex-girlfriend Jasmine Williams were high school sweethearts and had a kid together. They welcomed their daughter, Liara Stephenson, in 2008. While Jasmine and Lance were together, the former basketball star made headlines in 2010 for slamming the mother of his child's head on the stairs after he had allegedly pushed her down them. The New York Times reported that Jasmine told cops that Lance pushed her down the steps and hit her head.
Article continues below advertisement
According to court papers, "While [Jasmine] was laying at the bottom of stairs, the defendant picked up [her] head and slammed informant's head on the bottom step."
The incident happened when their daughter, Liara, was 2 years old and apparently happened because Jasmine would not answer her phone while she was out with friends. Lance was charged with third-degree assault.
Article continues below advertisement
Liara has her own Instagram page, and from the looks of it, she totally enjoys doing dance challenges and spending time with family. She even has a video with Lance shooting hoops. Maybe she'll take after her father and play professional basketball.
Lance welcomed a daughter in 2017.
Lance became a father for the fourth time on June 6, 2017, to a baby girl, Leya. The identity of his daughter's mother remains anonymous. His eldest daughter, Liara, posted a photo back in 2017, which appears to be Lance with all of his kids during Christmas. Hopefully, all of Lance's kids are able to spend time with one another and their dad.
Article continues below advertisement
We wonder what Feby thinks about Lance's newest addition to his family. It will be interesting to see if Feby's kids will be featured during Season 9 of Basketball Wives.
Basketball Wives airs on Tuesdays at 8 p.m. ET on VH1.
If you or someone you know is experiencing domestic violence, call the National Domestic Violence Hotline at 1−800−799−7233.