Landlord Asks Renter to Just "Paint Over" Black Mold Before She Moves Out
A woman revealed that she's been living with black mold for a year, and her landlord company wants her to paint over it before she moves out.
Let's be real: Not all landlords are terrible, but some are utterly useless and annoying. They are responsible for taking care of specific repairs, but many drag their feet and simply refuse to help their tenants. Please, just do your job!
Article continues below advertisement
Take it from TikTok user Brittany (@brihtaney), who recently posted a video and said she's been living in a black mold-infested apartment for a year. And now that she's ready to move out of the complex, her landlord company wants her to paint over the black mold before she goes.
Read on to learn more. Plus, keep scrolling to learn more about the health effects of black mold exposure.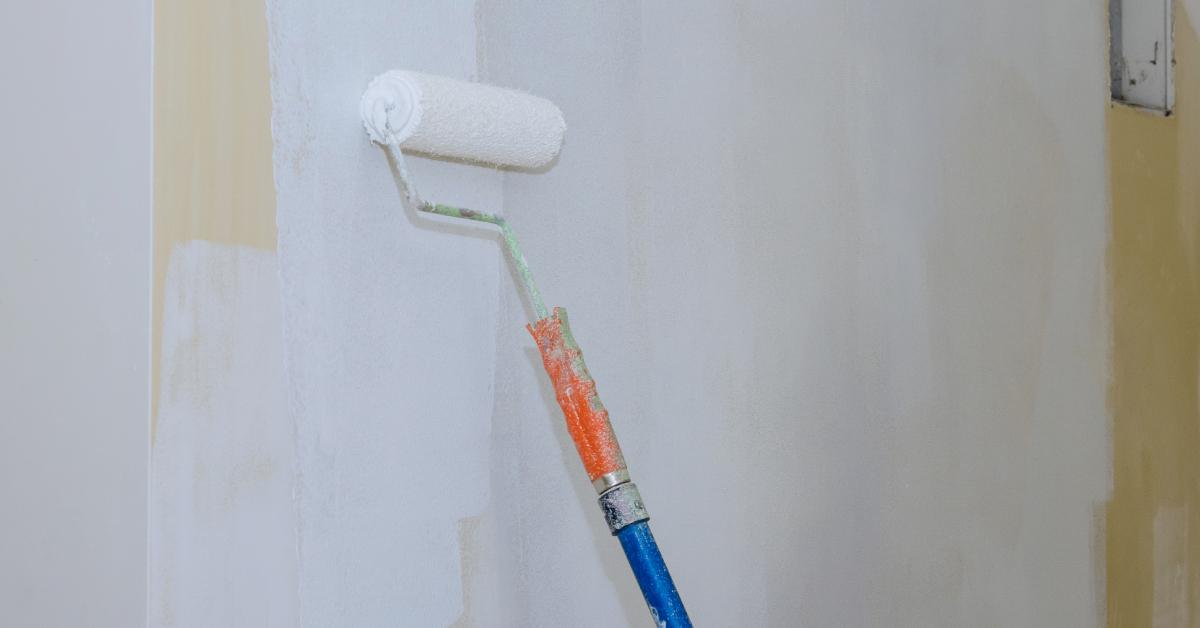 Article continues below advertisement
This landlord told a tenant to paint over black mold before she moved out.
In the now-viral video, Brittany showed off the massive black mold infestation: "When your landlord company lets you live with black mold for a year without doing anything, but tells you to make sure that you paint before you leave," she wrote in a text overlay.
The video, which was posted on Aug. 29, 2023, has been viewed more than 486,000 times and counting. Many fellow TikTokers shared their thoughts on the situation, suggesting Brittany call authorities or take legal action.
Article continues below advertisement
"Not sure where you are, but this happened to a friend, and she called the health department," one TikTok user said in the comment section. "They took over, and she was able to move without penalty."
A second person agreed, writing, "Yes, call your city's housing and neighborhood development. Get them out there to see that."
Article continues below advertisement
"Sue them, that's a health violation," another user wrote.
A fourth TikTok user added, "Please get out ASAP. That is so dangerous."
"Oh God, girl, run," one user commented. "Throw a match at it when you leave. Signed mold poisoning survivor."
Someone else pointed out, "They want YOU to paint over it so the next tenant can't sue THEM for doing it."
Article continues below advertisement

Others discussed similar experiences with black mold.
"Same happened to me, I absolutely did NOT clean it," a TikToker stated. "It's toxic, and they know it."
Another user noted, "Mine left it for eight years & it's a council flat! In the end, I sent the photos to the media. Amazing how fast it was fixed then."
Article continues below advertisement
"I had a similar scenario earlier this year," a third person responded, adding, "It got out of control, and after two years of living there, he finally fixed it."
Someone else said, "Oh, I had this once. Made sure to get it in writing, because after I moved out, they tried to deduct from the deposit for doing so."

Article continues below advertisement
"Mine tried to bill me for paint and drywall repair, and I ignored it aside from sending photos of the mold," a TikToker replied. "I never heard another word."
This user disclosed that their landlord "told me to just 'wash it with bleach' which I did for two years, which destroyed the wallpaper which she tried to make me pay for."
Black mold is a pretty serious health hazard.
For those unaware, exposure to black mold is harmful — but it won't kill you. It can irritate anyone, but according to the Cleveland Clinic, the symptoms are worse if you:
Have a personal or family history of allergies.
Have a respiratory condition like asthma or chronic obstructive pulmonary disease (COPD).
Spend a lot of time around black mold.
Have a compromised immune system.
With that said, the most common symptoms of black mold exposure include sneezing, coughing, nasal congestion, postnasal drip, and red eyes. It can also trigger or worsen asthma symptoms.