Lara Spencer Is Not Just a TV Personality, but Also a Wife and Mom
Lara Spencer is not just a TV personality, but also a wife and a mother. So, who is the 'Good Morning America' host married to? We have the details!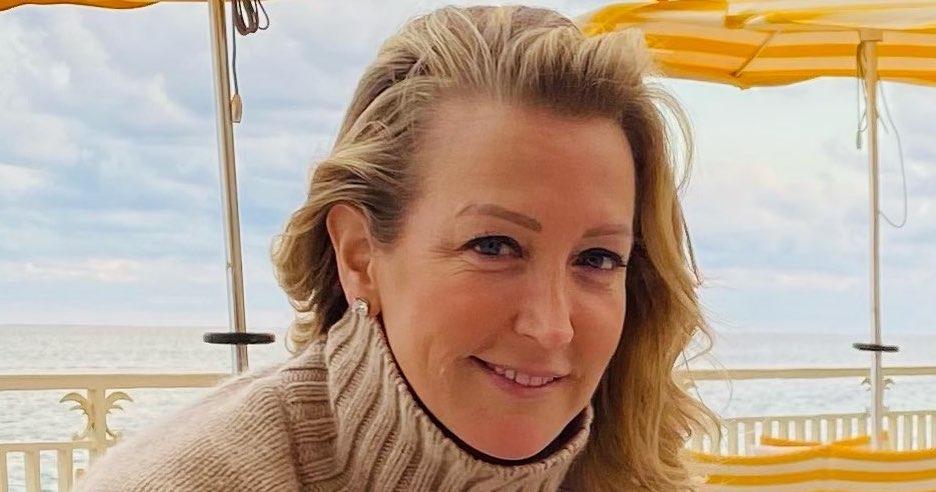 TV personality Lara Spencer has quite an impressive resume when it comes to hosting gigs. While most know her from her hosting job on Good Morning America, she also had made quite a name for herself on HGTV. Lara is the creator, executive producer, and host of the show Flea Market Flip as well as a new show called Everything But the House.
Along with being a talented television host, Lara Spencer is also a wife and mother. So, who is Lara married to? We have all the details below!
Article continues below advertisement
Lara Spencer married tech entrepreneur Rick McVey.
In August 2018, Lara and Rick McVey tied the knot in Vail, Colo. alongside 135 friends and family members in attendance, according to Medium. Being her second marriage, the Good Morning America co-host was walked down the aisle by her 16-year-old son, Duff Haffenreffer, as the song "A Thousand Years" by Christina Perri played. The HGTV star wore a sleeveless Adam Zohar lace gown with a mermaid skirt and sheer cutouts.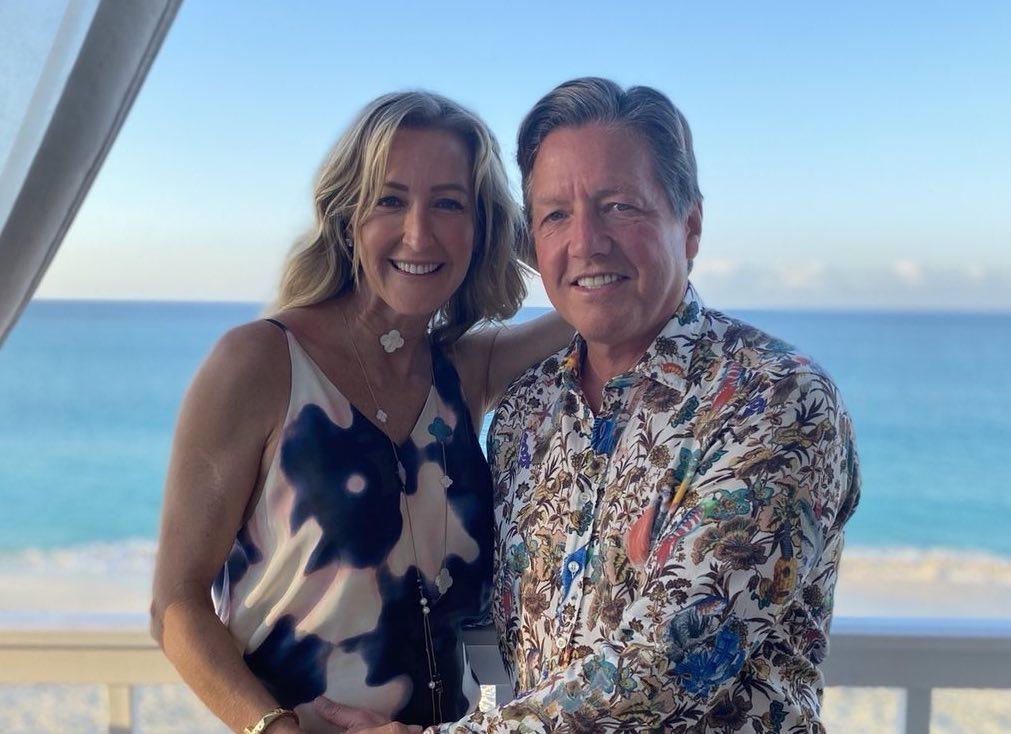 Article continues below advertisement
Lara Spencer met Rick when she was set up on a blind date arranged by a mutual friend. According to Lara, the couple was friends before their relationship took a turn toward romance. They were engaged in January 2018. Rick McVey is the founder, chairman, and CEO of MarketAxess, a publicly traded and successful financial technology company.
Lara Spencer was previously married to real estate broker and former reporter David Haffenreffer.
Before her second marriage to Rick, Lara was married to David Haffenreffer. The couple shared a son, Duff, as well as a daughter, Katharine. After 15 years of marriage, Lara announced they were divorcing.
Article continues below advertisement
"After a lot of thought, care and consideration, we have decided to end our marriage," they said in a joint statement back in 2015. "It's a sad decision that did not come easily, especially because we respect and love each other and our children."
Article continues below advertisement
While their joint statement seemed to imply their split was amicable, rumors swirled as to the "real" reason why the couple was no longer together. "Lara was the primary breadwinner," an insider told RadarOnline.
Article continues below advertisement
"Even though David comes from old money, Lara earned significantly more. She wore the pants in the relationship." The fact that Spencer had "never gotten along" with Haffrenreffer's parents also became an issue, as did her behavior around other men, the source added. "Lara's flirting just wore on the marriage as time went by."
Lara's new HGTV show helps homeowners declutter their homes and make some cash.
In the new HGTV show Everything But the House, Lara works with a team of expert appraisers to help overwhelmed homeowners clean out their clutter and junk. Then, they find the items with the most potential to sell for profit on online auctions.
Article continues below advertisement
"A house overrun with stuff can be daunting," Lara said in a statement. "Our team of treasure hunters empties the whole house to find hidden surprises that could be worth hundreds, even thousands, of dollars at auction."