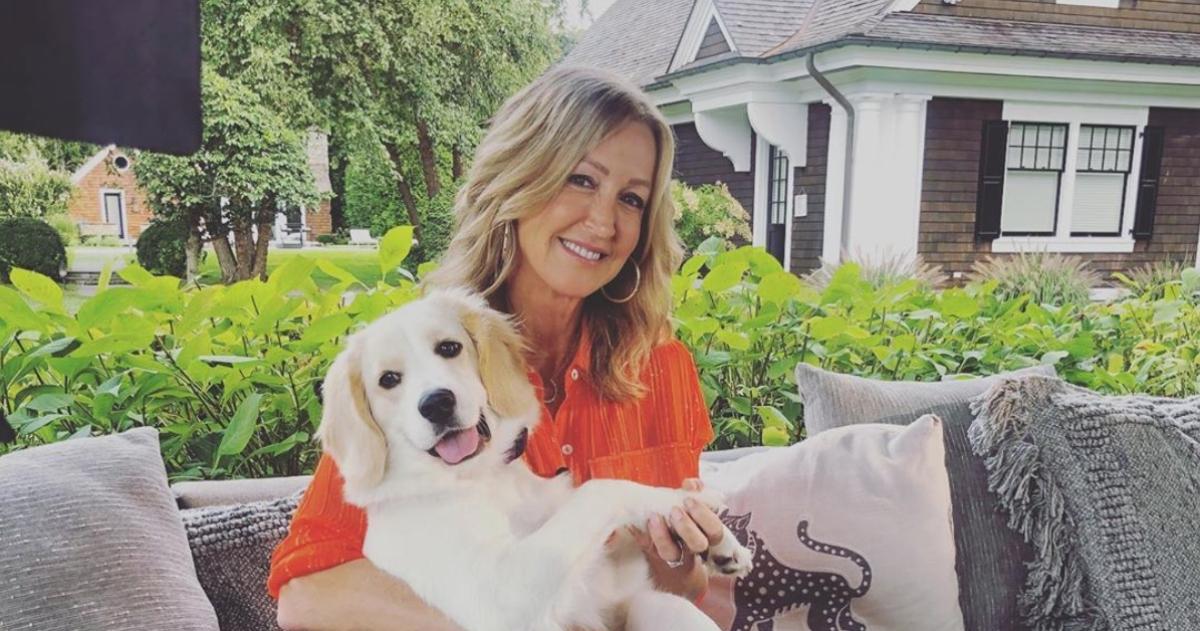 'GMA' Co-Anchor Lara Spencer Continues to Work From Home — Here's Why
In May 2020, television presenter Lara Spencer made headlines by demonstrating one of the less commonly occurring risks pet-owners who work from home might encounter — showing how her dog, Riva, ate her script on live TV. The Good Morning America co-anchor pulled off the slight accident without blinking an eye. Since then, she has posted several snaps on Instagram showing how she works side by side with her pups.
Article continues below advertisement
Back in May of 2020, seeing your favorite TV personalities presenting from their homes was (weirdly) common. But now it's been more than a year, and Lara is still working from home on occasion. Why?
So, why is Lara Spencer still working from home?
Lara opted for the new way of working in March 2020, around the same time as her co-hosts, like Robin Roberts, who made the transition and explored alternatives to strictly studio-based workflows.
Article continues below advertisement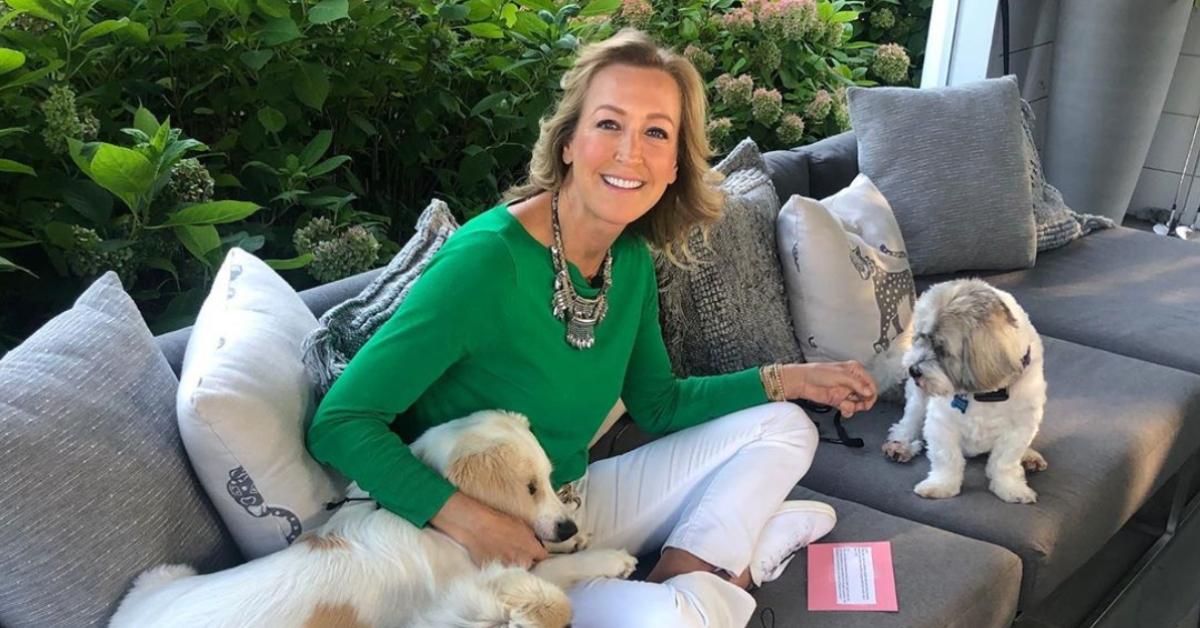 In a previous interview with Deadline, Robin revealed that she was advised to stay at home by her doctors, as her pre-existing health conditions would put her at greater risk of developing a more severe form of the coronavirus (COVID-19).
Article continues below advertisement
Lara, on the other hand, is thought to have chosen to do so because she has been appearing less on GMA. A reduction in the hours spent on the show might have made it easier for her to work from her beautifully decorated, lavish property in the Northeast. Unfortunately, however, the exact reasons behind Lara's decision are unknown.
There haven't been any updates as to when she plans to return to and work in the GMA studio.
Article continues below advertisement
Lara began to focus on her own projects in April 2018.
In April 2018, an insider told People that Lara wanted to scale back her role on GMA so that she could focus on developing her lifestyle brand and production company, DuffKat Media. In the past, DuffKat Media produced shows like Flea Market Flip.
"Lara loves working at GMA and she will continue to join the GMA desk on select mornings each week and contribute to special assignment reporting so she can continue building her lifestyle brand and work on all the TV shows for her production company," the insider told People.
Article continues below advertisement
According to PageSix, the schedule of the popular co-anchor underwent some big changes at the time. Her airtime was cut from five days a week to three. It's understood that she negotiated the changes as part of a new contract.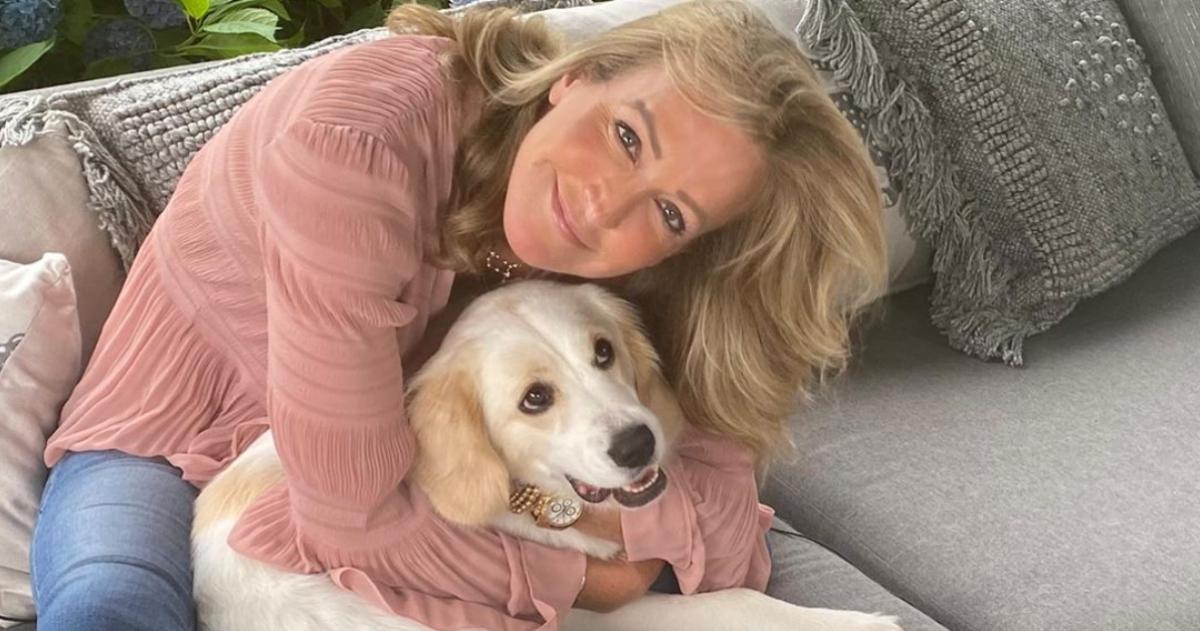 Article continues below advertisement
According to her IMDb page, Lara started appearing on home renovation-themed reality TV shows like Building Brady and A Very Brady Renovation roughly around the same time.
She also served as a presenter on the 53rd Annual CMA Awards in 2019.
Lara's latest Instagram posts offer a rare glimpse into her work-from-home set-up.
Ever since she switched to the WFH lifestyle, Lara has been posting jealousy-inducing content on her Instagram profile.
Most of her photos show her hanging out with her dogs in her spacious living room or the extra-cozy garden patio area. Other snaps offer a close-up of some of the most beautiful corners of her tastefully decorated home.
Working from home imposed no restrictions on the star, who shot various types of content, including advertorials, from the comfort of her house.
Article continues below advertisement
Lara lives in a beautiful home in Greenwich, Connecticut.
The television host has moved back and forth between Greenwich and Los Angeles for the last two decades or so, but she currently resides in Greenwich with her kids and second husband, tech entrepreneur Richard McVey.
Article continues below advertisement
Her home looks gorgeous from the times it's been featured on television when she's hosting GMA. She has also shown off her abode many times on her Instagram. It has a newly renovated guest house, a pool, an enormous backyard, and more.
We're not surprised that she has an eye for interior design considering her vast work in HGTV's Flea Market Flip.