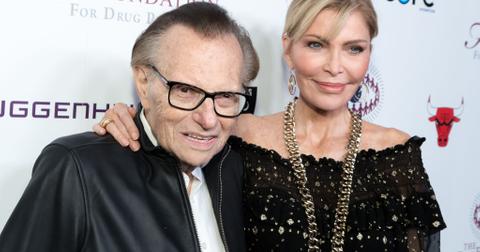 Who Are All of Larry King's 7 Ex-Wives? The TV Host Just Got Divorced Again
By Gina Vaynshteyn

Updated
After 22 years, it was confirmed that 85-year-old TV host Larry King filed for divorced from Shawn Southwick King, his seventh wife. The couple had two sons together (Chance, who's 20, and Cannon, who's 19). According to The Blast, which first reported on the divorce, Larry filed on Tuesday due to "irreconcilable differences." Larry and Shawn have been separated since June 6, 2019. Sources say Shawn was having an affair, and Larry was understandably "distraught." However, this hasn't been proven, In 2016, Larry responded to rumors of an affair by saying, "You said an interesting word, 'rumor.' I've been in the business — next May, it'll be 60 years — and I've dealt with rumors a long time," adding that he's learned to stop paying attention to them. 
Article continues below advertisement
Who are all of Larry's ex-wives? He's had seven, counting Shawn.
Before he married Shawn, Larry was with Julie Alexander from 1989 to1992, Sharon Lepore from 1976 to 1983, Alene Akins from 1968 to 1971 (and he was previously married to her from 1961 to 1963), Mickey Sutphin from1964 to 1967, and Annette Kay in 1961. His first wife was Freda Miller, who he married in 1952 — he had his marriage with her annulled in 1953.  
Shawn Southwick King (1989-1992)
Shawn (who was previously Shawn Ora Engemann), 59, is an actress and producer, who's been in TV shows like Remington Steele in 1984 and Empty Nest in 1990.
Article continues below advertisement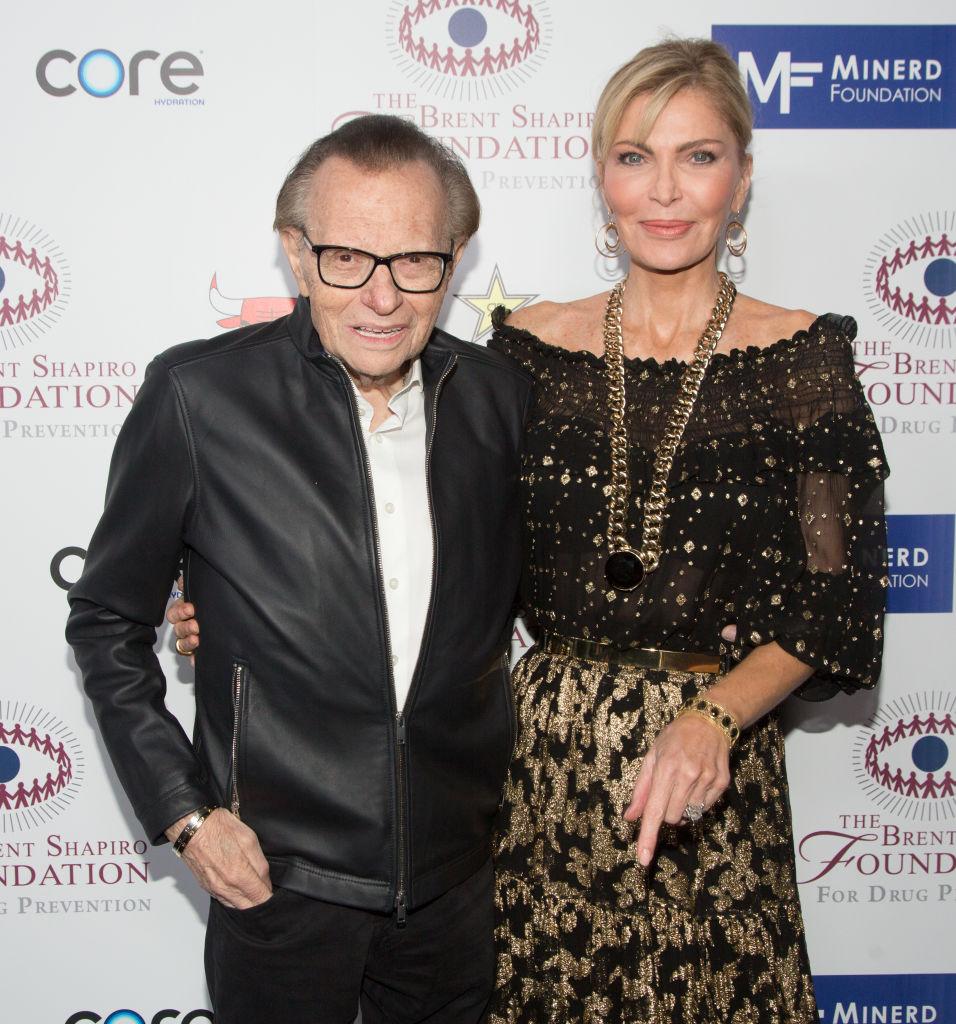 Julie Alexander (married 1989-1992)
Julie is a businesswoman, and met Larry in 1989, according to PEOPLE. They separated in 1990 before ultimately divorcing in 1992.
Article continues below advertisement
Sharon Lepore (married 1976-1983)
Sharon Lepore was a production assistant and former math teacher.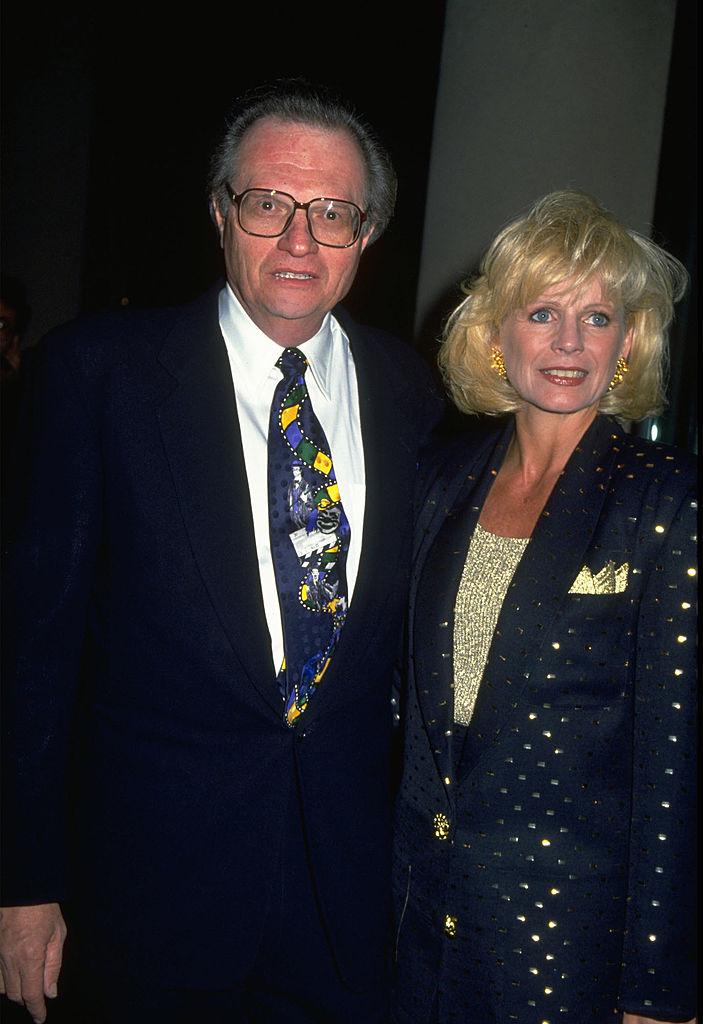 Article continues below advertisement
Alene Akins (married 1961-1963, and again from 1968-1971)
Alene is a former Playboy bunny. She and Larry got divorced twice — once in 1963, and again in 1971. The two had a daughter named Chaia.
Mickey Sutphin (married 1964-1967)
Mickey and Larry had a daughter named Kelly together.
Article continues below advertisement
Annette Kay (married 1961)
It's unclear why Larry and Annette together for less than a year, but in that time, she gave birth to Larry Jr.
Freda Miller (1952-1953)
Freda was Larry's high school sweetheart. The two got annulled because his parents didn't approve the relationship, according to PEOPLE.