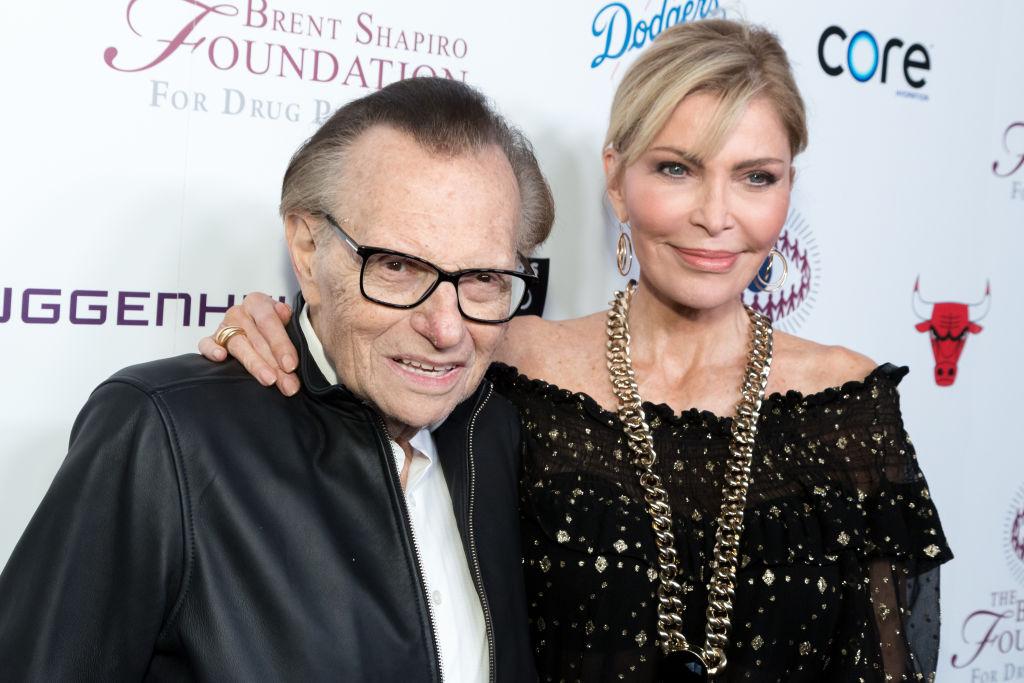 Who Are All of Larry King's 7 Ex-Wives? His Most Recent Divorce Was in 2019
As news of Larry King's death circulated in January 2021, people were understandably curious about the family the 87-year-old TV host left behind. Although two children preceded him in death, Larry is survived by three of his kids — in addition to seven ex-wives. Let's take a closer look at the women he divorced throughout his life.
Article continues below advertisement
Larry King's had most recently filed for divorce in 2019.
After 22 years of marriage, Larry filed for divorced from Shawn Southwick King, his seventh wife, in 2019.
The couple had two sons together (Chance, who's 21, and Cannon, who's 20). According to The Blast, which first reported on the divorce, Larry filed for divorce in August 2019 due to "irreconcilable differences." Larry and Shawn have been separated since June 6, 2019. Sources say Shawn was having an affair, and Larry was understandably "distraught." However, this hasn't been proven.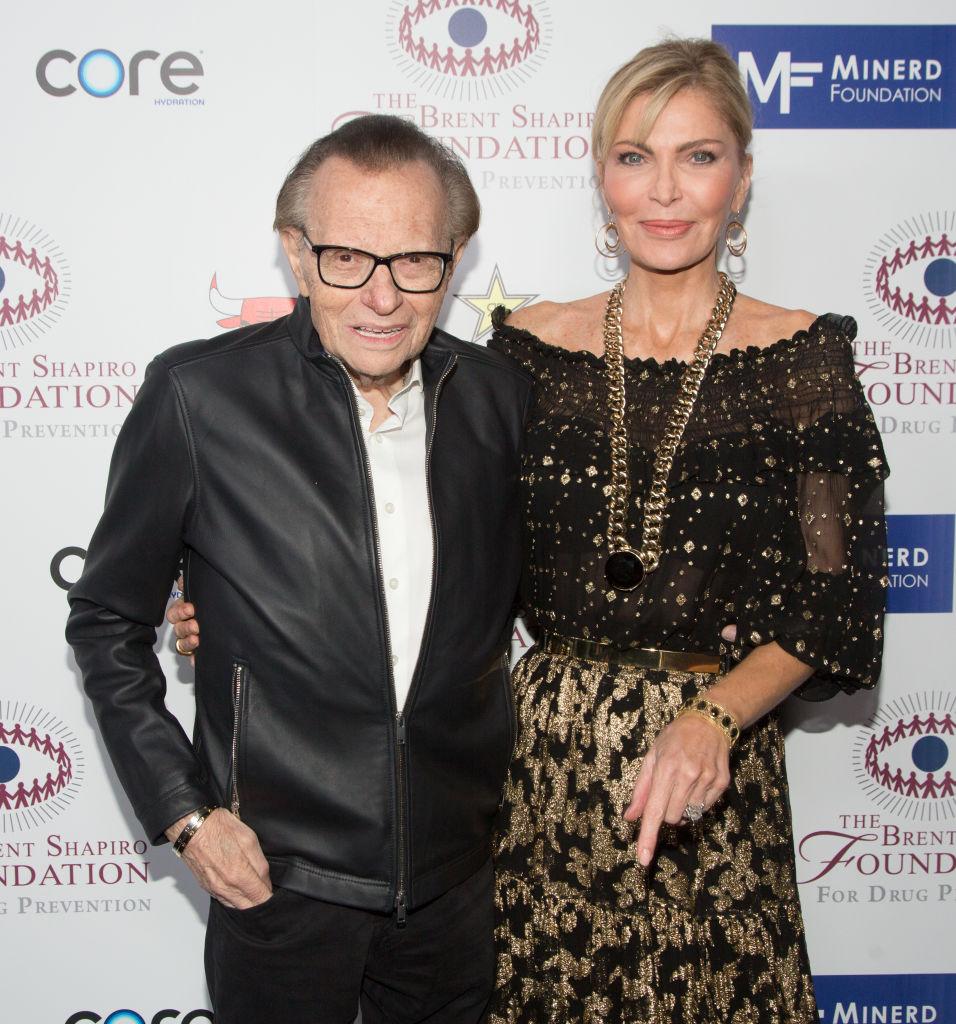 Article continues below advertisement
During a February 2020 interview with People, Larry reflected on his seven ex-wives.
"I got married a lot," he told the publication. "But in my head, I'm not a marrying guy. When I grew up, nobody lived together. If you fell in love, you got married. And so I married the ones that I loved. But what I loved at 20 is not what I loved at 30 and what I loved at 30 is not what I loved at 40."
"We had a big age difference and that eventually takes its toll, Larry added of the 26-year age gap between him and Shawn. "It became an issue. Also, [Shawn] is a very religious Mormon and I'm an agnostic atheist, so that eventually causes little problems."
Article continues below advertisement
Who are all of Larry's ex-wives? He's had seven, counting Shawn.
Before he married Shawn, Larry was with Julie Alexander from 1989 to1992, Sharon Lepore from 1976 to 1983, Alene Akins from 1968 to 1971 (and he was previously married to her from 1961 to 1963), Mickey Sutphin from1964 to 1967, and Annette Kay in 1961. His first wife was Freda Miller, who he married in 1952 — he had his marriage with her annulled in 1953.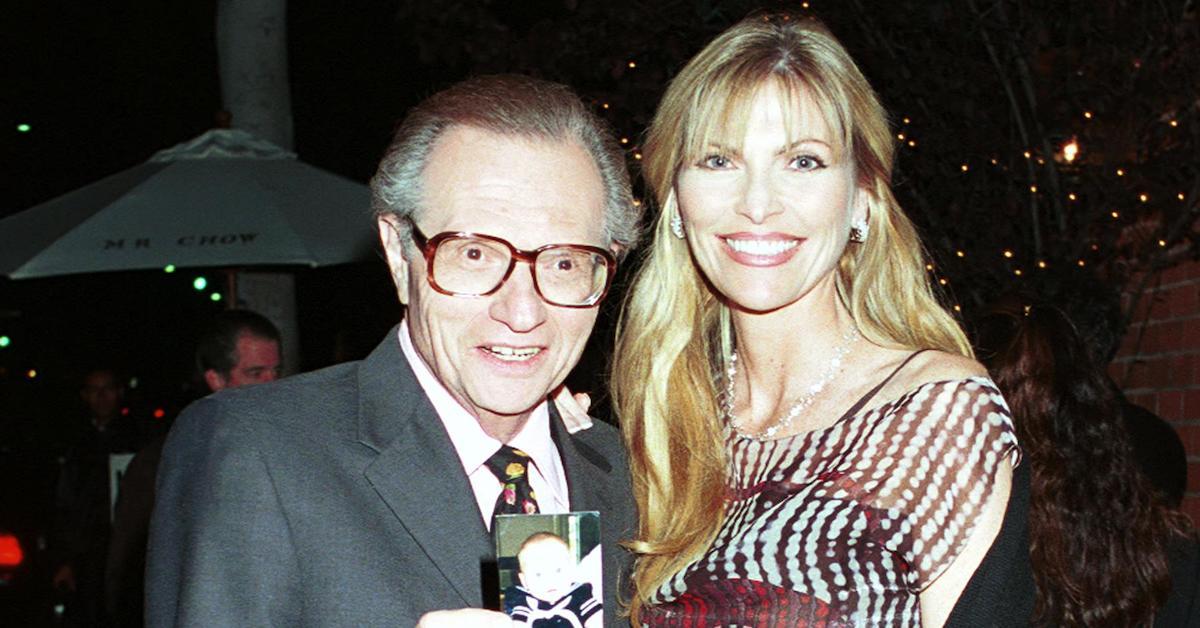 Article continues below advertisement
Julie Alexander (married 1989-1992)
Julie is a businesswoman, and met Larry in 1989, according to People. They separated in 1990 before ultimately divorcing in 1992.
Sharon Lepore (married 1976-1983)
Sharon Lepore was a production assistant and former math teacher.
Article continues below advertisement
Alene Akins (married 1961-1963, and again from 1968-1971)
Alene is a former Playboy bunny. She and Larry got divorced twice — once in 1963, and again in 1971. The two had a daughter named Chaia.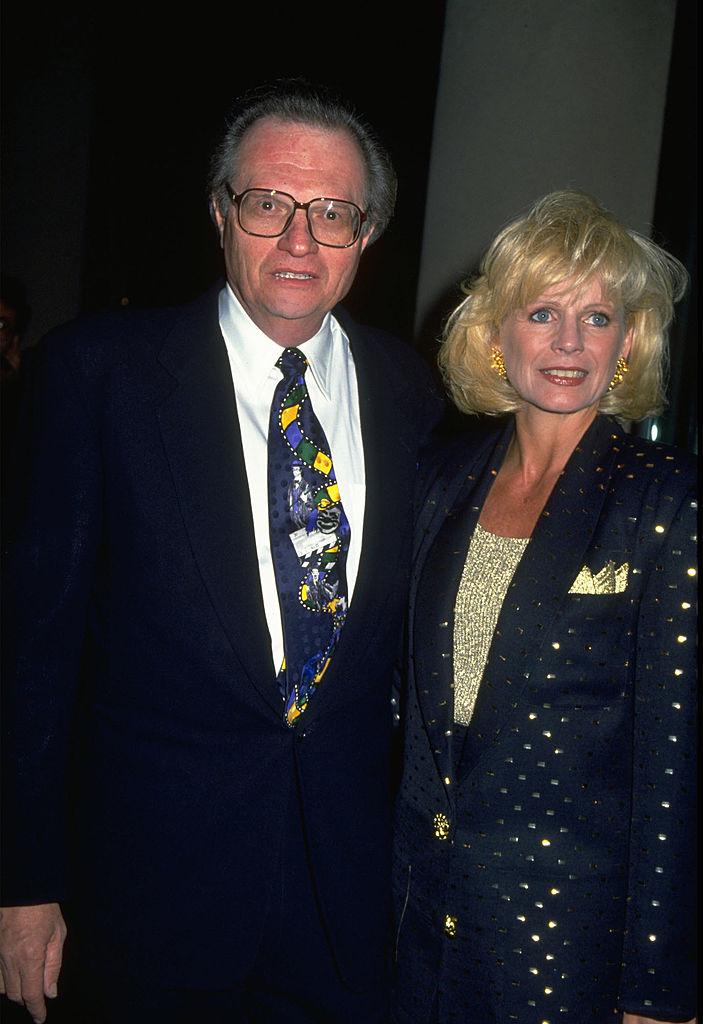 Article continues below advertisement
Mickey Sutphin (married 1964-1967)
Mickey and Larry had a daughter named Kelly together.
Annette Kay (married 1961)
It's unclear why Larry and Annette together for less than a year, but in that time, she gave birth to Larry Jr.
Freda Miller (1952-1953)
Freda was Larry's high school sweetheart. The two got annulled because his parents didn't approve the relationship, according to People.