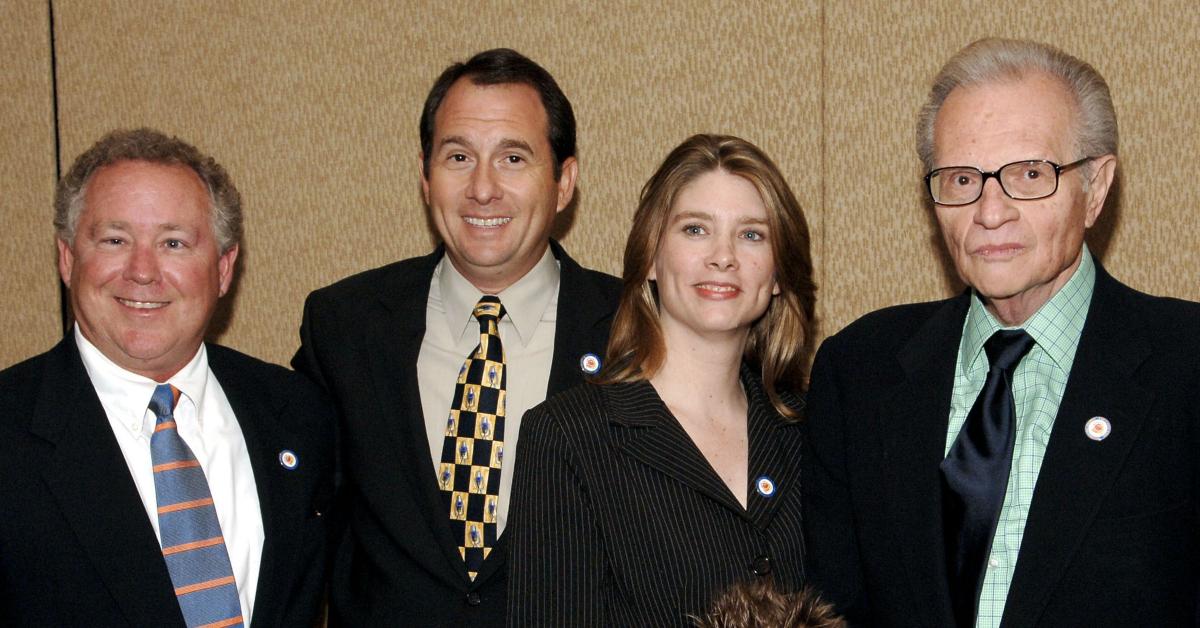 Larry King's Children, in the Wake of His Death: "He Was an Amazing Father"
Learn about the children of former CNN host, Larry King, who died in January 2021 at age 87. Two of his kids preceded him in death.
In the wake of Larry King's death in January 2021, people were curious about the legacy the veteran newscaster left behind. Let's take a closer look at the TV/radio host's family — including his children and ex-wives.
Article continues below advertisement
Larry King's children released a statement following his death.
Larry has four surviving children: Larry King Jr., his son with ex-wife Annette Kaye; Kelly King, his daughter with Mickey Sutphin; and Cannon and Chance King, his sons with ex-wife Shawn.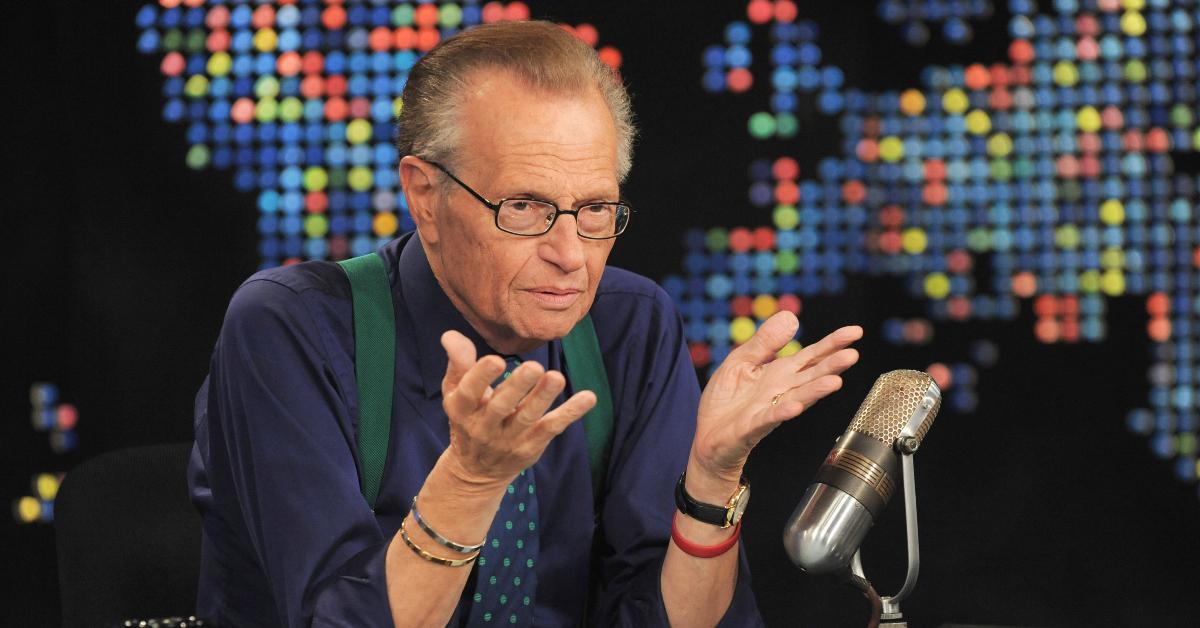 Article continues below advertisement
On Jan. 23, Larry's three surviving sons released a joint statement.
"We are heartbroken over our father's death, and together with our extended family mourn his passing," they wrote. "The world knew Larry King as a great broadcaster and interviewer, but to us he was 'dad.' He was the man who lovingly obsessed over our daily schedules and our well-being, and who took such immense pride in our accomplishments — large, small, or imagined."
The statement continued, "And, through it all, we knew without a doubt in the world that he loved us more than life itself. He was an amazing father, and he was fiercely loyal to those lucky enough to call him a friend. We will miss him every single day of our lives."
Article continues below advertisement
Larry's children also expressed their appreciation for "the outpouring of love and the remembrances of his remarkable career," which have "touched us deeply." In lieu of followers, they asked that donations be made to the American Heart Association or the Beverly Hills Fire Department EMS, "to which a debt of gratitude is owed for the wonderful care they provided to our dad in his final years."
Article continues below advertisement
Two of Larry King's children preceded him in death.
Sadly, two of Larry King's children — his daughter Chaia King and his son Andy King — died within the span of three weeks in 2020.
"It is with sadness and a father's broken heart that I confirm the recent loss of two of my children, Andy King, and Chaia King," Larry wrote on Facebook in August 2020. "Both of them were good and kind souls and they will be greatly missed."
Chaia died at age 51 on Thursday, Aug. 20, according to Larry's post. She had battled lung cancer.
Larry, 86, welcomed Chaia with his late ex-wife Alene Akins, a former Playboy bunny and his wife from 1961 to 1963 and from 1968 to 1972. Larry and Chaia co-authored the 1997 children's book Daddy Day, Daughter Day, to "recount the true story of his divorce and show how quality moments together can help heal the pain of divorce for children," according to the book's product description.
Article continues below advertisement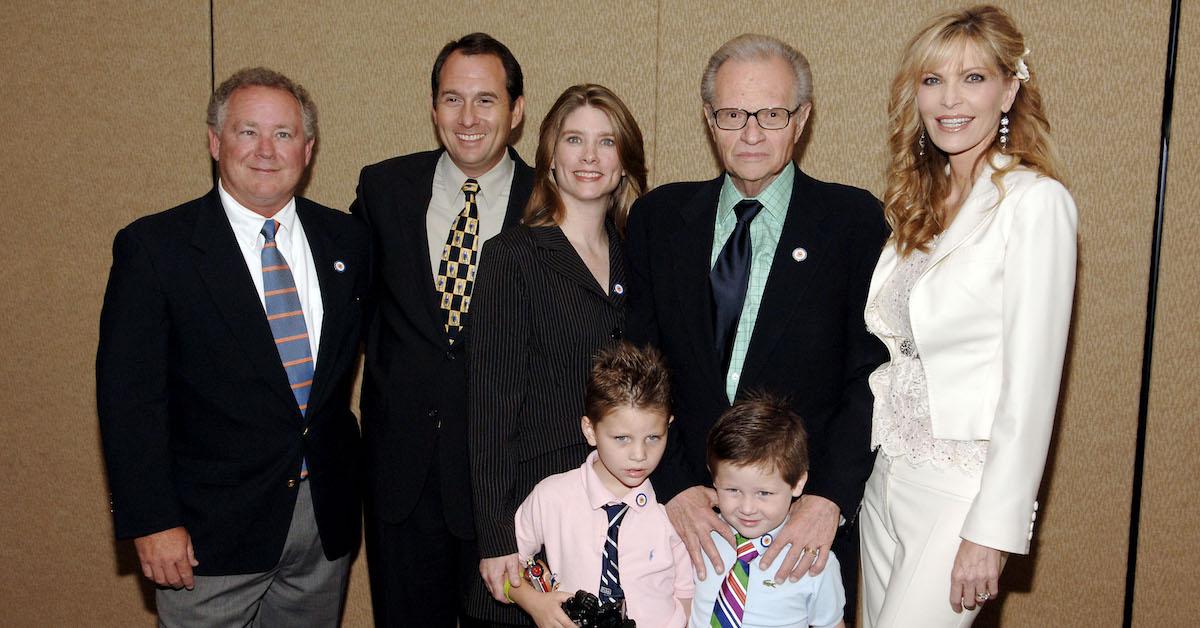 Andy died unexpectedly of a heart attack on July 28, 2020, just three weeks before his sister, Chaia. He was 65 years old.
Andy was Alene's son from a previous relationship, and Larry adopted him after marrying Alene, per People. Alene died in 2017.
Article continues below advertisement
Larry King had a particularly tough couple of years.
Larry, who had been hosting Ora TV show Politicking with Larry King at the time, suffered a near-fatal stroke in May 2019. "It's been a rough year," he told People in February 2020. "And I don't have any idea of what 2020 is going to be like. But I can still work and I can watch my kids grow up. I feel positive — and hopeful."
Article continues below advertisement
He also talked with the magazine about his divorce from Shawn, a 60-year-old actress who appeared in Knight Rider and Days of Our Lives.
"I'll always care for my wife," he said. "But it just hit a point where we didn't get along. … We had a big age difference and that eventually takes its toll. It became an issue. Also, [Shawn] is a very religious Mormon and I'm an agnostic atheist, so that eventually causes little problems."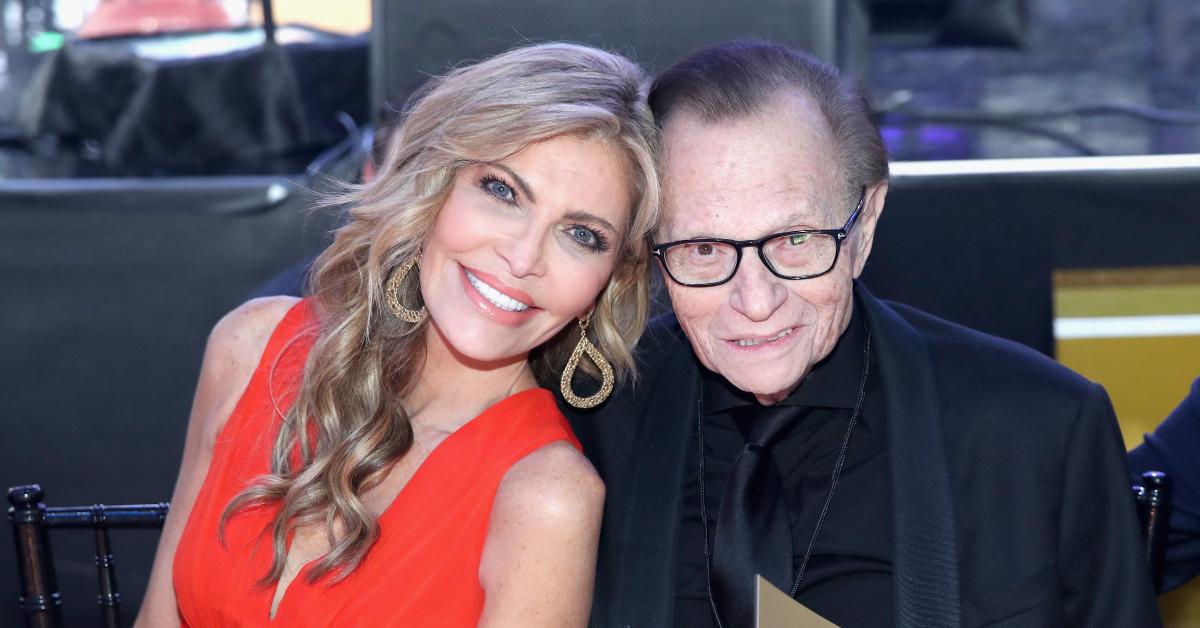 At the time, however, the Peabody Award winner was counting his blessings. "I'm very proud of what I do," he told People. "And I'm a good father — nothing beats parenthood. There's an element of pinching myself every day. Look at what I've come through. All in all, if you look at it, I've had a blessed life."
Larry had seven ex-wives in total, the other five being Freda Miller, Mickey Sutphin, Sharon Lepore, and Julie Alexander.