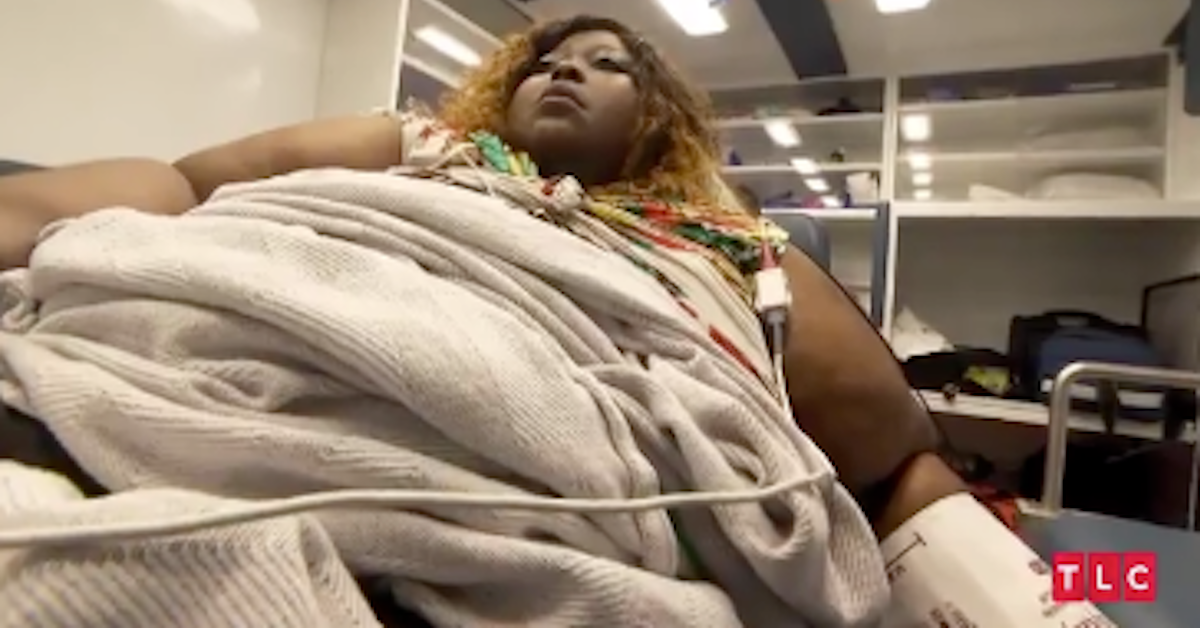 'My 600-lb Life' Star Lashanta Won't Let Her Controlling Boyfriend Get in the Way of Her Weight Loss
On tonight's episode of My 600-lb Life, viewers will get to see Lashanta seek the expertise of Dr. Younan Nowzaradan for help in bringing her weight down from over 600 pounds. The hit television show follows morbidly obese patients struggling physically and emotionally who want to turn their lives around.
Article continues below advertisement
Lashanta is a bedridden mother-of-four who is desperate to change her life. When we meet her, she is depressed and mourning her recent breakup with boyfriend JT. Lashanta wants to break free of the debilitating patterns of her life, but relies heavily on her children to be her caretakers.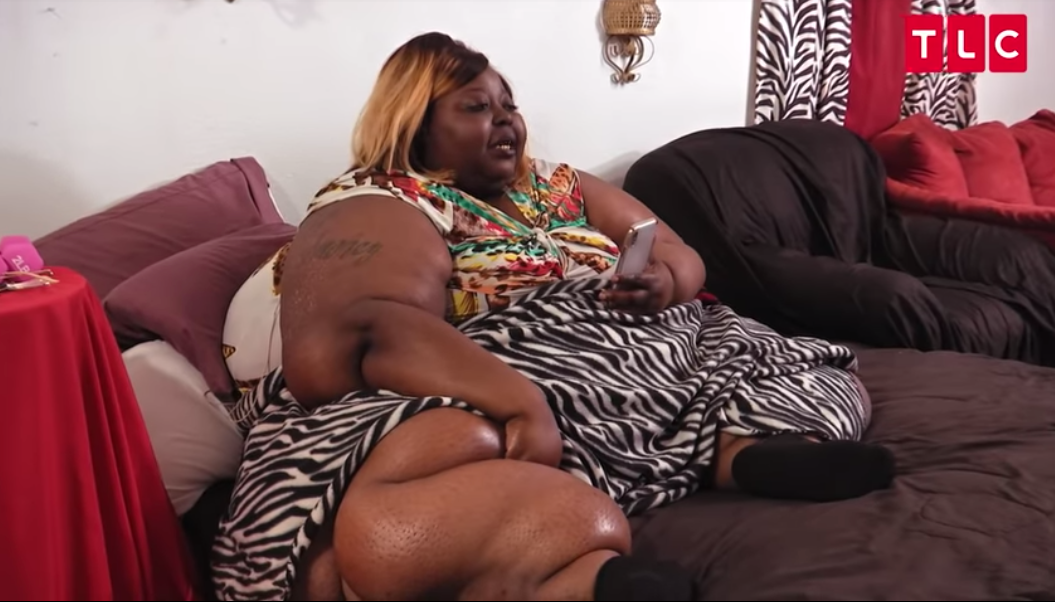 Article continues below advertisement
Especially in light of JT's recent departure, her four children must now juggle their school and personal lives with helping their mother perform the most rudimentary of tasks, including bathing and cleaning her.
It's no surprise that Lashanta wants out of the prison that is her life, and wants to see the world beyond her bed.
By the time she reaches out to Dr. Now, Lashanta has hit a turning point.
Article continues below advertisement
Lashanta has lived her life in a series of toxic and controlling relationships, and her latest affair with JT seems to be just the tip of the iceberg. "In the last couple of weeks, things have been really bad because JT and I broke up," she says in a clip. "I knew he was worried about me losing too much weight, but I still thought I had the support to do this.
"Then he said if I lost the weight, he wouldn't be attracted to me anymore," she continues. "And then he left me." It sounds like JT is a totally controlling boyfriend who wants Lashanta to be dependent on him to the point where she's literally invalid herself.
Article continues below advertisement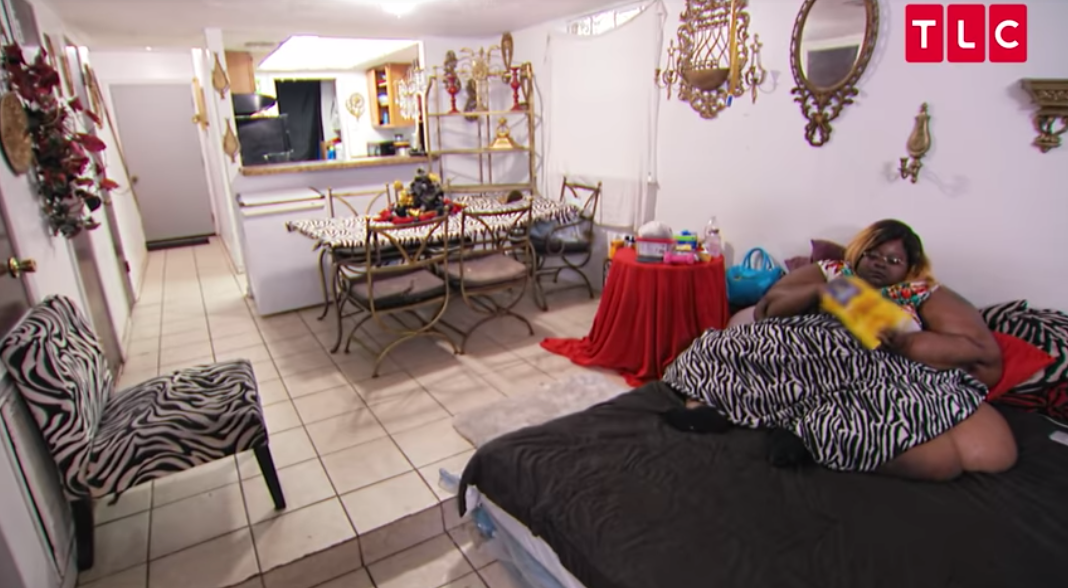 "So I don't know what to do right now," Lashanta despairs. "Without JT, I don't have anyone to help me no more. So I'm really depressed about this because it feels like every time I try to turn my life around and get my head above water, it just feels like something's there to trip me up and drag me back down."
Article continues below advertisement
Lashanta is determined to change her life before her 40th birthday.
Despite the hardship of her feeder boyfriend leaving her — Lashanta, you are so much better off without him we cannot even begin to tell you how someone whose whole focus is to keep you unhealthy and unhappy doesn't deserve you at all and has no place in your life!!! — she's able to push forward and continue on the path to recovery. Although it causes her pain, she commits to getting Dr. Now's help in Texas.
She calls up her girlfriend Missy and Missy proves to be one of the best friends we've seen on the show so far.
"Sometimes things happen for the greater good," she tells Lashanta. "So maybe you needed him to leave so you can concentrate and be focused on what you're focused on." Missy sees that this was actually a blessing in disguise and that Lashanta's breakup from JT came at the perfect time.
Article continues below advertisement
Where is Lashanta now?
"Life is gonna pass me by, I'm going to be in this bed, I'm going to have no way out," Lashanta explains to Missy about why it's so important to her to use this chance to change her life around. At this point, she's been trapped on her bed for years now, and fears she's going to leave her kids without a mother if her health continues on the decline.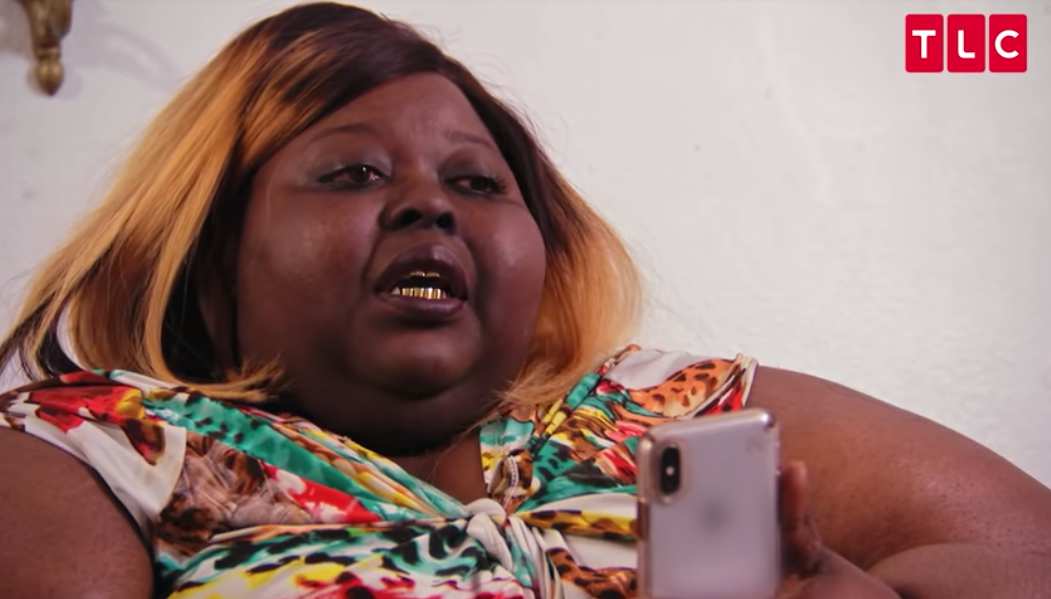 Article continues below advertisement
It seems making sure she doesn't leave her kids too soon and is one day able to care for herself and even for her children is what's motivating Lashanta through her weight loss progress. "I've been trapped in this bed for years now, I'm about to leave my chlidren without a mother. And thinking about that, it hurts, it really do."
See Lashanta's transformation on tonight's episode of My 600-lb Life, which airs at 8 p.m. on TLC.