ABBA Guitarist Lasse Wellander Has Died at Age 70 — Details
It was recently announced that ABBA guitarist Lasse Wellander died at age 70. Here's what we know about the musician's cause of death.
For over 50 years, the music of ABBA has stretched far beyond the boundaries of merely performing as a band. Their music has made countless films better by dropping its disco pop into a scene where you least expect it. Sometimes ABBA's songs are almost characters in and of themselves. In Muriel's Wedding, the film is centered around two friends who are connected by a shared love of the Swedish band. And don't get us started on the numerous ABBA drag performances the world has been gifted with.
Article continues below advertisement
It's safe to say pop culture would be a little more dull without the sparkly sheen that is ABBA. Sadly, it was recently announced that long-term ABBA guitarist Lasse Wellander passed away at age 70. With him goes a small part of the group that created decades of hits that are still revered to this day. Here's what we know about Lasse Wellander's cause of death.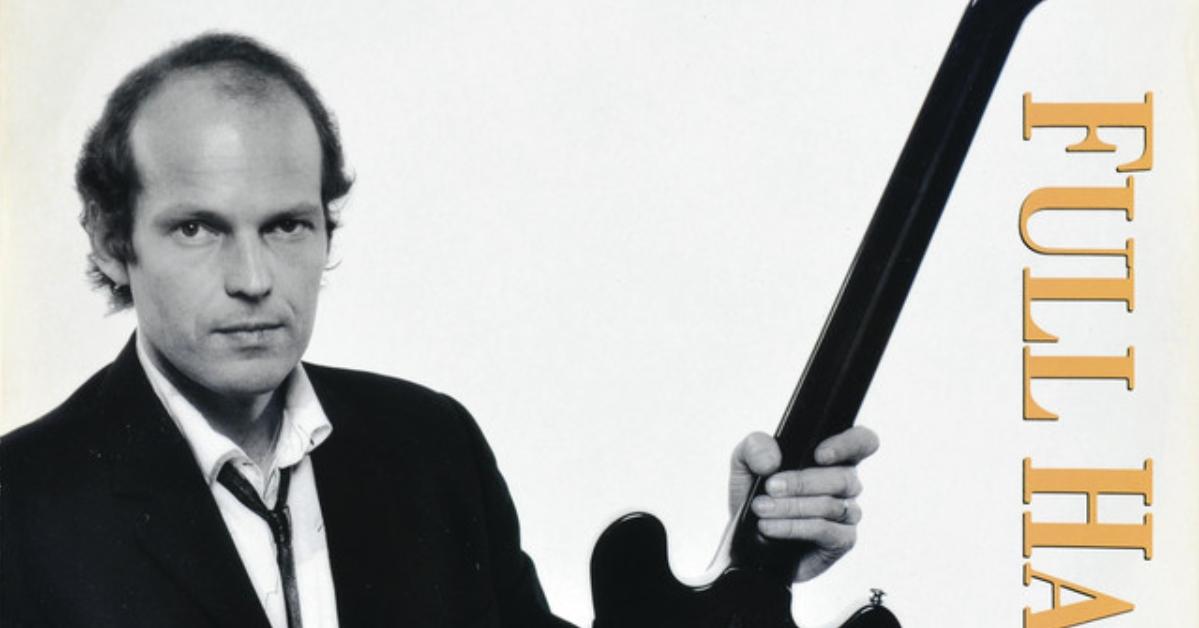 Article continues below advertisement
What was Lasse Wellander's cause of death?
In a Facebook post on Lasse's own page, it was revealed that he passed away April 7, 2023, after a battle with cancer. Lasse was surrounded by loved ones. It goes on to say he was an "amazing musician" but more importantly was a "wonderful husband, father, brother, uncle, and grandfather." His family described Lasse as "kind, safe, caring, and loving," while lamenting the fact that they will somehow have to go on without him.
In a statement to CNN, ABBA expressed their sadness over Lasse's death. "Lasse was a dear friend, a fun guy and a superb guitarist," the group told the outlet. "The importance of his creative input in the recording studio as well as his rock solid guitar work on stage was immense." They also said, "We mourn his tragic and premature death and remember the kind words, the sense of humor, the smiling face, the musical brilliance of the man who played such an integral role in the ABBA story. He will be deeply missed and never forgotten."
Article continues below advertisement
How did Lasse and ABBA find each other?
Sometimes being a hired gun can be a thankless job, but that wasn't the case for Lasse. In a February 2022 interview with Guitarist magazine, Lasse looked back on his time with the Swedish pop group and he did it with fondness. According to Lasse, he knew they had something special from the moment they began playing together. "Yes, I thought it would be big, quite early on. Strong songs all the way. Even the simple pop numbers were very high quality," he said.
Article continues below advertisement
Obviously this interview focused heavily on Lasse's specific contributions to the band as a prolific guitar player. He went into great detail about instruments, melodies, and how he approached playing live. The interview was technical but also told a story of a man who brought harmonies into his work and his relationships. He really gelled with the band, and they him. So much so that when ABBA decided to make a new album in 2017, Lasse received a call.
Over the course of four years, they cobbled together "Voyage," which was ABBA's ninth and final studio album. Lasse recorded eight new songs with his old friends, and only took note of a few minor changes. Voices were deeper and pre-production was a bit longer than usual. That's just what happens when you get older.
Outside of ABBA, Lasse wrote and released his own music which is available to stream on his website. When discussing his own work, Lasse put it rather succinctly. In fact, what he said could be applied to many areas of life. "Sometimes there's a lot, sometimes there's less," he told Guitar magazine. Looking back on his life and career, it seems as if Lasse had quite a lot.