Comedian Lauren Knight and T.I. Are Currently at Odds Over a Sexual Assault Joke
We can all agree that Will Smith and Chris Rock's physical encounter at the 94th Academy Awards has now changed the game for comedians. Most comedians would say that jokes shouldn't be taken seriously, but the controversial melee has caused many comedians to rethink their approach. However, comedian Lauren Knight is standing by her latest dig made at rapper T.I's expense.
Article continues below advertisement
Lauren, an Atlanta-based comedian, had a verbal tussle with the rapper after a recent show. Social media users initially believed that a joke likely set off the rapper, but it appears that there is more to the story. So, why is there beef between Lauren and T.I? Here's the complete rundown.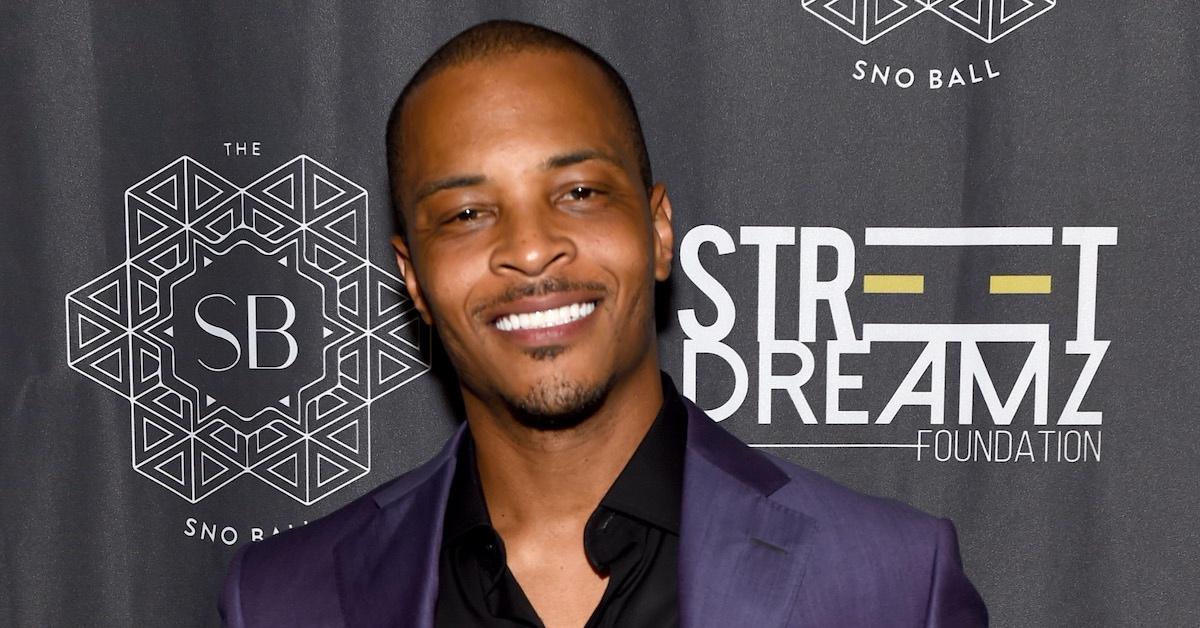 Article continues below advertisement
Lauren claims T.I. heckled her while she was hosting an event, so she fired back at the rapper.
As the saying goes, Don't start nothing, won't be nothing. Social media has been set ablaze with the news of comedian Lauren Knight and T.I's viral interaction. In clips obtained by The Shade Room, T.I. can be seen openly discussing his previous assault charges in a comedy club. Unfortunately, other videos also show the rapper verbally attacking Lauren.
On April 5, 2022, Lauren took to Instagram to explain what caused this big blow-up. Lauren shared that T.I. came to the open mic show as it was ending and did a 30-minute routine. After he got off stage, Lauren continued hosting and discussing a variety of topics, including marriage. However, things went left once T.I. started cutting Lauren off.
"He kept telling me to shut the f--k up and called me all types of b----es," Lauren said. "Basically heckling me."
Article continues below advertisement
Lauren explained that she told T.I. to stop playing with her, and he ignored her. She said T.I. yelled and told her "to take her wig off right now." T.I. continued to harass her, which resulted in Lauren saying she'll "take her wig off when you speak on the allegations," and all hell broke loose.
Article continues below advertisement
The comedian explained that she never called T.I a "rapist" and said that she simply responded to a joke that he made about her.
"So if you got a problem with it, not mine," Lauren said in the video.
Article continues below advertisement
In other videos obtained by The Shade Room, T.I. can be seen yelling at Lauren and telling her, "Don't play with me about that," in regard to the sexual assault charges. T.I. explained that there were no crimes committed and that's why he wasn't charged with anything.
In case you've been MIA, both T.I. and his wife, Tameka "Tiny" Harris, were the subjects of a sexual assault investigation stemming from crimes allegedly committed in Los Angeles. However, reports later shared that prosecutors elected not to file charges against the couple due to an expired statute of limitations.
Article continues below advertisement
Lauren called out T.I. for calling her a derogatory term and lying about it in his recent Instagram Live.
Although videos circulating online show Lauren and T.I. calling a truce at the Atlanta comedy club, things have quickly changed. In a recent Instagram Live, T.I. went on record to share that he never called Lauren a "b---h" and said that if Lauren can provide him with a video of him calling her the offensive term, he'll give her $1 million.
Article continues below advertisement
On April 6, 2022, Lauren took to Instagram to share the clip of T.I's Instagram Live and call him out with receipts. In Lauren's caption, she accused the rapper of weaponizing his fan base, which has led to death threats and harassment.
Article continues below advertisement
The final cherry on top was Lauren sharing a short video clip of T.I. calling her a b---h. So, it appears that T.I. may very well have to pony up $1 million.
While T.I. has yet to fulfill his promise of a $1 million payment, the rapper took to Instagram on April 6, 2022, to make peace with Lauren. T.I. wished her all the best with her comedy career and shared his love and respect.
Lauren has not yet responded to T.I's social media peace offering, but fans who have been following the situation are demanding that T.I. follows through with his promise and pay Lauren the $1 million she appears to be rightfully owed.