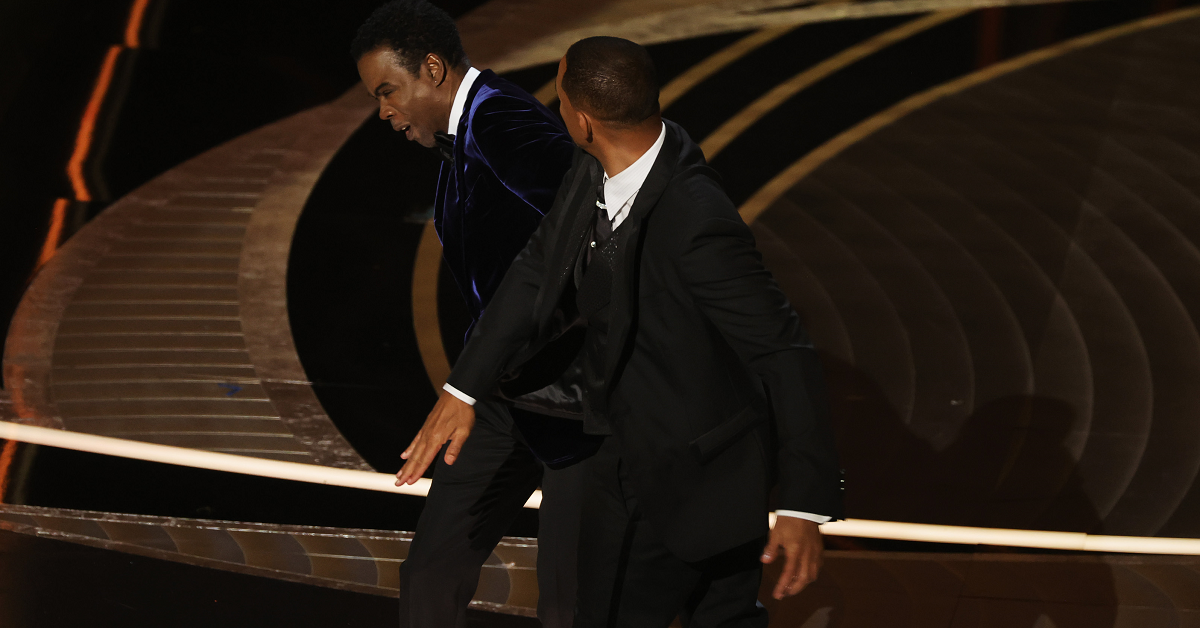 Will Smith Slapping Chris Rock Made Oscar History for All the Wrong Reasons
The most recent Oscars ceremony is likely to be one of the first in a long time where not much time is spent discussing the people who won awards. Instead, all the attention is hyper-focused on Will Smith's apparently spontaneous decision to jump on stage and slap Chris Rock across the face as he presented Best Documentary. Will then returned to his seat, but what happened next was censored for most American audiences.
Article continues below advertisement
Was Will Smith's slap staged?
In the moments immediately after the slap, many naturally wondered whether the whole thing was some bit of comedy that had gone awry. The clearest indications that what was happening was real came from the censors, which aired about 30 seconds of silence immediately after Will's blow landed, and from Chris Rock's reaction, where his comedic persona fell and he seemed genuinely shocked.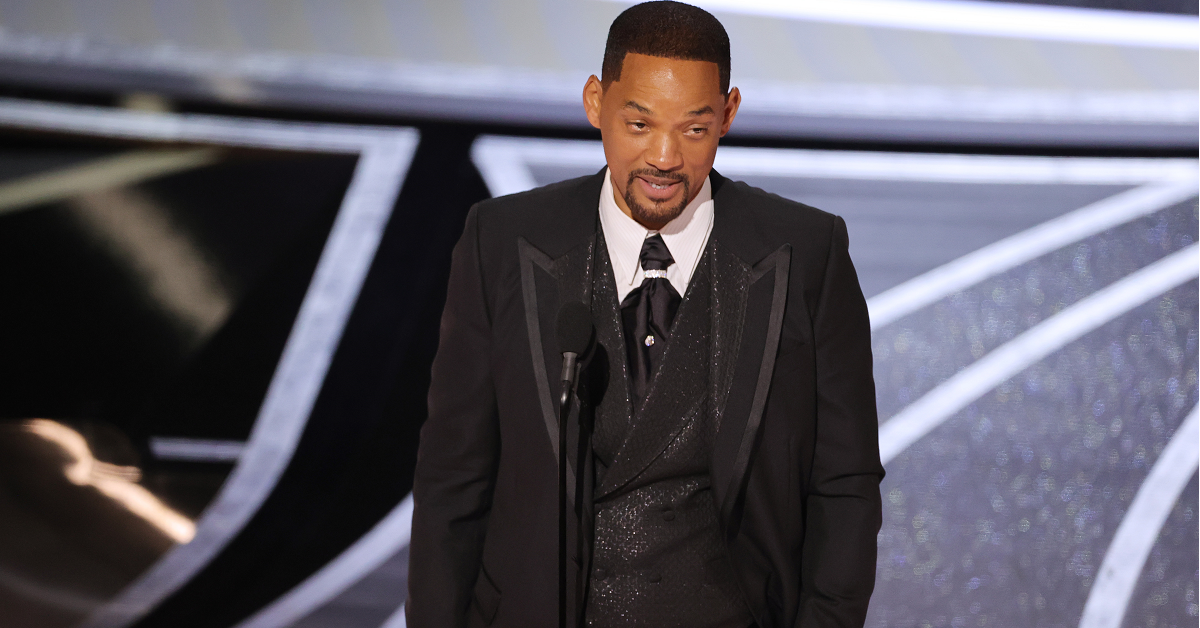 Article continues below advertisement
Clips from other broadcasts, which aired without censors, made it clear that Will had returned to his seat and yelled at the stage, "Get my wife's name out of your f--king mouth," several times. Chris, who had told a joke about Will's wife Jada Pinkett-Smith that suggested that her shaved head made her a good fit for a G.I. Jane sequel, told Will that it was "just a joke."
Jada has alopecia, and Will clearly felt that the joke was out of line because it was attacking his wife's health condition. Chris then proceeded to hand out the Best Documentary trophy, and the show proceeded as if nothing had happened. Will went on to accept the Best Actor award and gave a teary-eyed speech explaining that love sometimes makes you do crazy things.
Article continues below advertisement
Was Will's slap fake?
All signs are indicating that the slap was entirely real, and reporters who were sitting in the Dolby Theater suggested that the mood in the room visibly changed after the slap landed. After it happened, celebrities seemed to gather in front of Will and Jada's seats, and Denzel Washington pulled Will aside to talk with him. It was clearly a shock in the room and one that hung over the rest of the night.
Article continues below advertisement
Even before that slap changed every vibe in the room, it was a pretty strange night for the Academy Awards. Eight awards were handed out before the ceremony officially began and then awkwardly re-edited into the broadcast. There were random appearances from famous people who had no obvious connection to the movie industry, and basically every award went to an expected winner.
The Oscars are meant to be a celebration of cinematic achievement, but they were stripped of much of that fanfare with the goal of making the show shorter (it wasn't) and catering to a broader array of moviegoers (who probably didn't watch). With that bombast stripped away, all that was left was celebrity drama. It certainly made for compelling television, but it was a moment that seemed to sum up the disaster that the Oscars had already become.