Kansas City Chiefs Offensive Lineman Becomes First Player to Forgo 2020 Season
Kansas City Chiefs offensive lineman Laurent Duvernay-Tardif, who is also a doctor, is the first player to opt-out of 2020 NFL season amid COVID-19.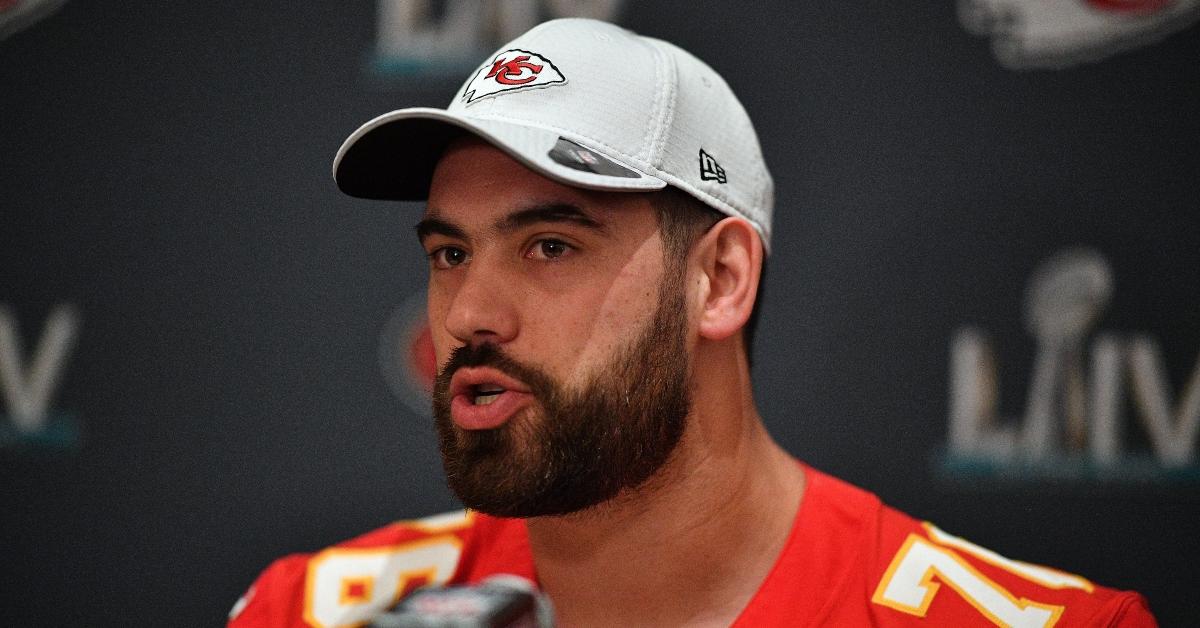 Kansas City Chiefs offensive lineman Laurent Duvernay-Tardif made headlines as the first player with a medical degree to be playing in a Super Bowl. Yes, the 29-year-old is a doctor.
Now, he is once again going viral after announcing that he will not be playing in the upcoming 2020 NFL season.
Article continues below advertisement
"Being at the front lines this offseason has given me a different perspective on this pandemic and the stress it puts on individuals and the health care system," he posted the statement on Twitter. "I cannot allow myself to potentially transmit the virus in our communities simply to play the sport that I love. If I am to take risks, I will do it caring for patients."
Laurent has become the first NFL player to publicly opt out of the new season. Keep reading to find out more about the football star.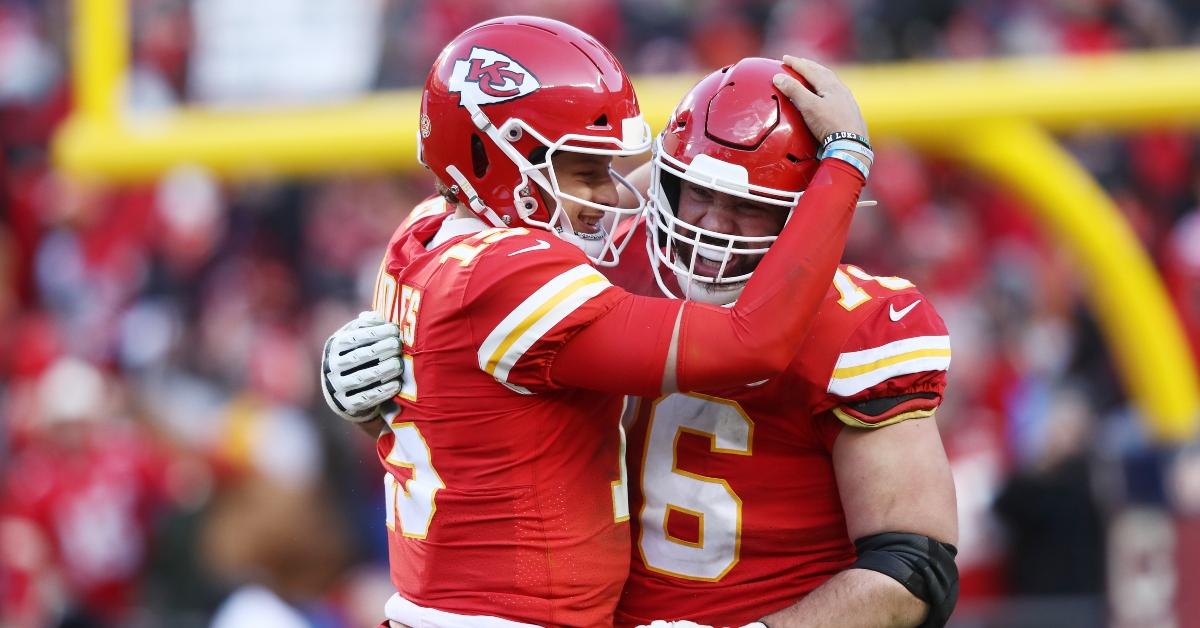 Article continues below advertisement
Kansas City Chiefs player Laurent Duvernay-Tardif is a doctor.
When he wasn't working on protecting his MVP-candidate quarterback Patrick Mahomes, the Canadian was working toward a medical degree.
"You look at the stats, and how long is an average career and all that stuff, with studying medicine I didn't know what was going to happen, but everything turned out great," he explained in a recent interview with CNN.
Laurent revealed that head coach Andy Reid gave the lineman permission during the off-seasons to complete his school work and clinical rotations. "I think Coach Reid is a big part of that too. He understood what I was trying to do with my study. He gave me the chance to balance both," he added.
The athlete, who wears No. 76 on the field, finished his studies and earned a four-year doctor of medicine degree from Montreal's McGill University in 2018.
Article continues below advertisement
"I think I want people to see me as one of the best student-athletes in the world," he stated. "Of course you want to be the best football player. You want to be the best doctor. But to be able to combine both at the highest level … I think that's my biggest accomplishment."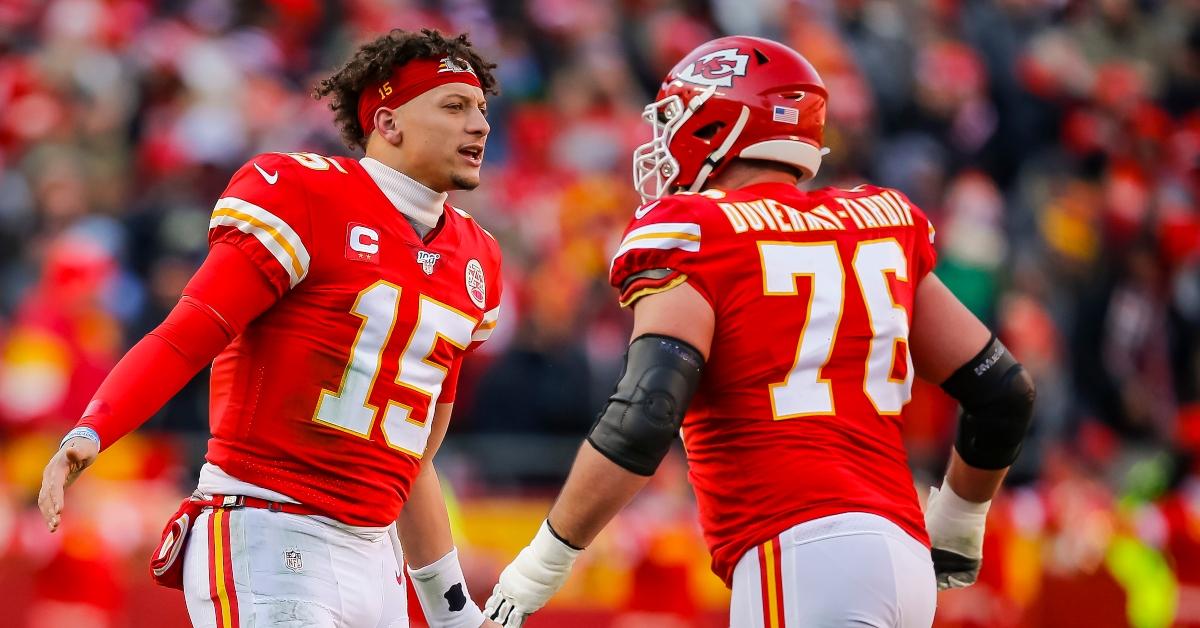 Article continues below advertisement
Laurent previously explained to the L.A. Times how football even helped him with his degree. "I think one of the reasons I did well as a medical student in those emergency rotations is because of what I learned in football," he said.
Adding, "It's that ability to be rational in stressful situations. When you're a student, you stress. You know your staff is going to quiz you on something, but you never know what's going to walk through the door." After finishing school, the starting Chiefs Guard tried to have M.D. added to his uniform jersey, but the NFL declined.
Article continues below advertisement
After Laurent made the announcement about forgoing the upcoming season, MVP Chiefs quarterback Patrick Mahomes voiced his support. "I think it surprises anyone, but at the same time you respect his decision," he said during a press conference. "He's a guy that's been on those front lines working with the people that are suffering from COVID day to day and putting in all that time and all that work. He understands it and his decision was he wanted to stay there."
He continued, "He wanted keep helping in that capacity and I know it was difficult for him, but you respect the decision for him to kinda put his thoughts aside and kinda do what he thought was best to help out his community and the world as he sees it (via NFL)."