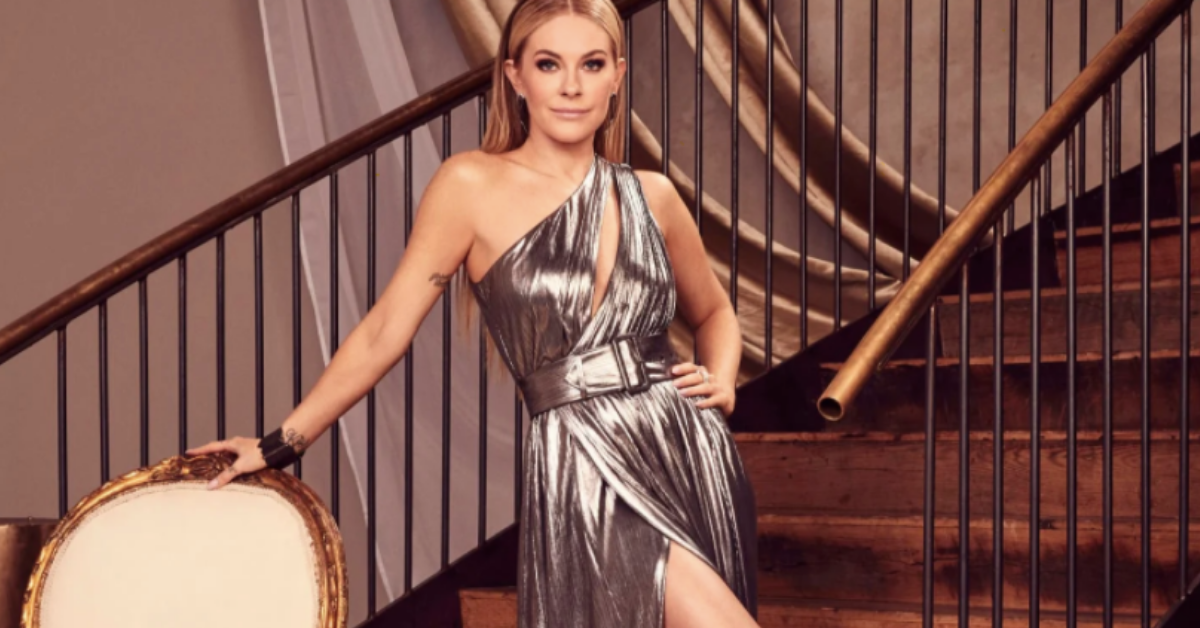 Why People Are Calling 'Real Housewives of New York' Star Leah Anti-#MeToo
Leah McSweeney is making a splash as a newbie on 'RHONY' for being an outspoken Republican with controversial views. Here's everything we know.
If you're a fan of The Real Housewives of New York, you know darn well that newcomer Leah McSweeney is not afraid to speak her mind. The Bravo reality show is well into Season 12, yet we've never seen a cast member quite like Leah.
Article continues below advertisement
A proud New York lifer and single mom to 12-year-old Keir, Leah is about as combative and controversial as they come.
And that's saying a lot for the series that included boss bitch Bethenny Frankel for a total of eight seasons.
Is Leah McSweeney a Republican?
Given the type of content she publishes and interviews she's given, all readily available for consumption on the Internet, people definitely seem to think so.
In a 2016 interview with Snobette, Leah shared that she didn't much care for Donald Trump or Hillary Clinton as presidential hopefuls at the time.
Article continues below advertisement
She then went on to say something that has created waves across social media.
"I think that Donald Trump is lying about being racist. I don't think that's a good thing, but he does business with tons of Muslim people. Are you kidding me? With the buildings and all that. He can act anti-Muslim. I know he's not. He's smart."
Article continues below advertisement
Leah is being accused of being anti-#MeToo.
In addition to the show, Leah also owns her own streetwear company called Married to the Mob. According to the brand's website, it is designed for women, by women, and is "the embodiment of the intersection of feminine and feminist."
This is striking people as interesting, because Leah's currently coming under fire for being against the #MeToo movement — and anti-girl power in general.
Article continues below advertisement
In an op-ed she wrote for Penthouse, where she contributes regularly, she discusses "toxic femininity" and accuses Asia Argento and Rose McGowan of using the #MeToo movement for personal gain.
She criticizes Rose for "a display of chronic, predatory narcissism," and says because Asia had a "consensual" sexual relationship with Harvey Weinstein, she wasn't raped.
Leah also launched a YouTube series called "#MeNeither" with journalist Nancy Rommelmann, but the episodes have since been removed.
Article continues below advertisement
'The Federalist' says she's doing it right.
A recent article by The Federalist compares Leah to a cross between Real Housewives of Beverly Hills' Erika Girardi and former RHONY legend Bethenny Frankel — "shockingly vulgar, whip-smart, super hot."
Leah has appeared on The Federalist Radio House, and is being recognized by the outlet for conversations around abortion and feminism on her podcast, Improper Etiquette.
She's also recognized for co-writing an exposé "that helped topple the powerful but problematic Women's March back in 2018." This is a reference to her Tablet Magazine article "Is The Women's March Melting Down?" co-written by Jacob Siegel.
"She's never been married. She's a doting mother. She's a discerning culture critic. Her sense of humor is cutting. She's candid and confident, but not too confident to be vulnerable. In short, she's a great addition to the cast," the outlet shares.
Article continues below advertisement
Many fans love her either way.
While there has been significant backlash in response to Leah's views and comments she has made, fans across the board seem to agree she makes a solid addition to the RHONY line-up. Many see her as a refreshing change.
With Leah, one thing's for sure — there's never a dull moment.