Leah McSweeney's Younger Sister Sarah Is Set to Stir up the Drama on 'RHONY'
Who is Leah McSweeney's younger sister Sarah? On 'RHONY,' Sarah is set to cause a stir when she attends the cast's trip to Newport.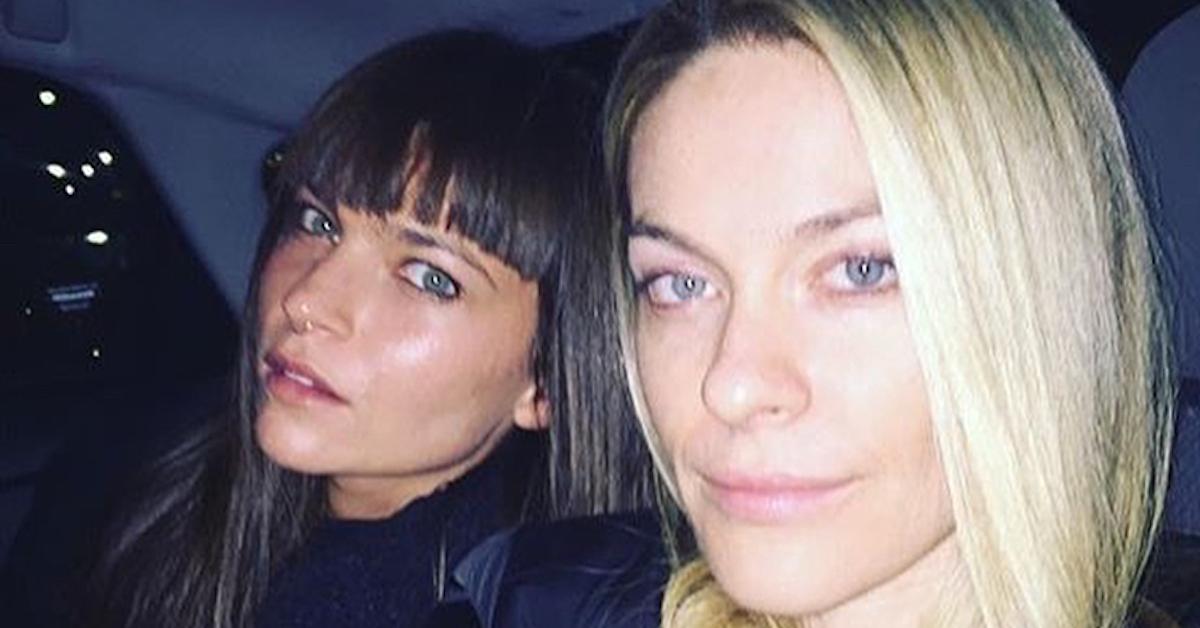 Although fans were concerned when Bethenny Frankel announced her departure from Bravo's The Real Housewives of New York City after Season 11, the arrival of cast member Leah McSweeney has many saying "Bethenny who?"
The 37-year-old single mom and streetwear designer has won the praise of viewers for her candid comments, her tiki torch throwing, and her ability to quickly bond with the entire group (we're still waiting on Tinsley Mortimer to connect with some of the cast after four seasons).
Article continues below advertisement
Leah has also been wildly open about her personal life, from her amicable relationship with ex and baby daddy Rob Cristofaro to her up-and-down moments with her mom. On the May 21 episode of RHONY, she introduced viewers to her younger sister, Sarah McSweeney, who confirmed that Leah's mom is still angry about her decision to begin drinking again.
Who is Leah's sister Sarah on RHONY? She's set to cause some friction when she joins the cast's trip to Newport on the May 28 episode.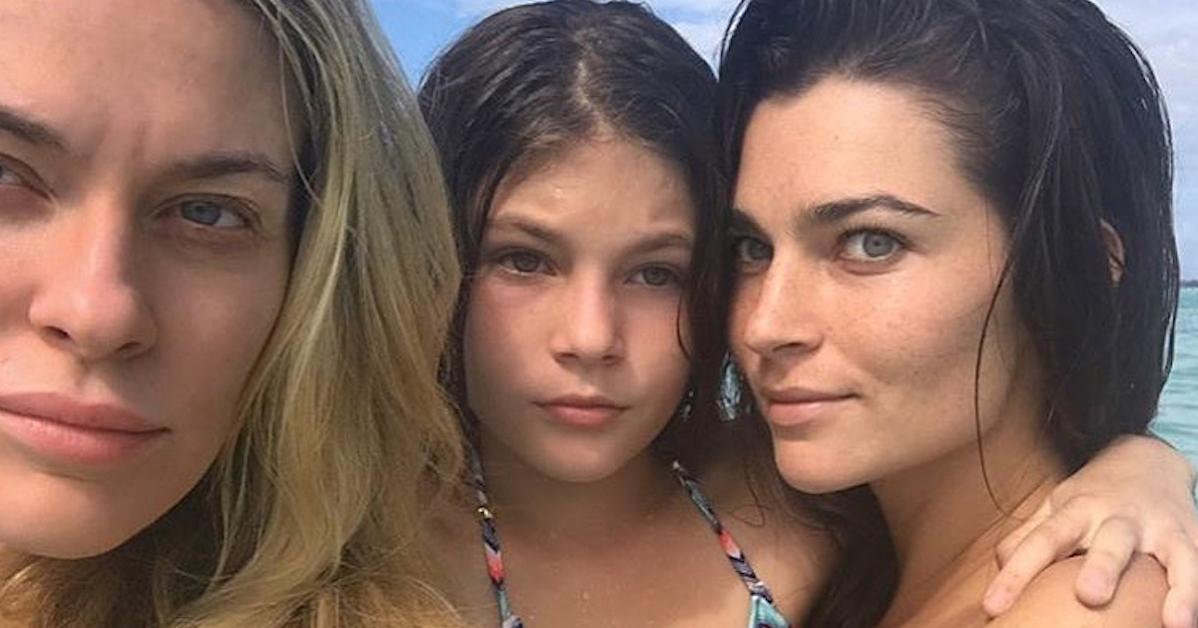 Article continues below advertisement
Who is Leah's sister Sarah from 'RHONY'?
Leah and Sarah were both born in New York City, but the McSweeney family relocated to Newtown, Conn. after Leah was expelled from her high school, Convent of the Sacred Heart, at the age of 13.
Sarah is six years younger than Leah, so much of her upbringing took place in the suburbs of Connecticut. The two also have a younger brother named Daniel, who is a model based in New York City.
Article continues below advertisement
If you've checked out Leah's Married to the Mob clothing brand online, then you might also recognize Sarah as one of the models. The 31-year-old has worked on her sister's clothing campaigns for years, and per her Twitter bio, she's a model and a chef.
Like her older sister, Sarah is also a mom to one daughter. She gave birth to Cecilia "CiCi" Marie on Feb. 28, 2019. Cecilia's dad is Russell Steinberg, who also has an adult daughter from a previous relationship.
In addition to modeling and being a mom, Sarah has posted a series of yoga videos on Instagram with Leah that she calls the "Anti-Influencer Non-Workout Workout."
Article continues below advertisement
Sarah McSweeney is a big part of 'RHONY' Season 12.
Because Leah is a newbie to Housewives, she may have missed the memo that it's never a good idea to bring outsiders on a cast girls trip. In a clip from the May 28 episode of the hit reality series, Leah asks O.G. RHONY cast member Ramona Singer if Sarah can join the ladies' trip to Newport, R.I.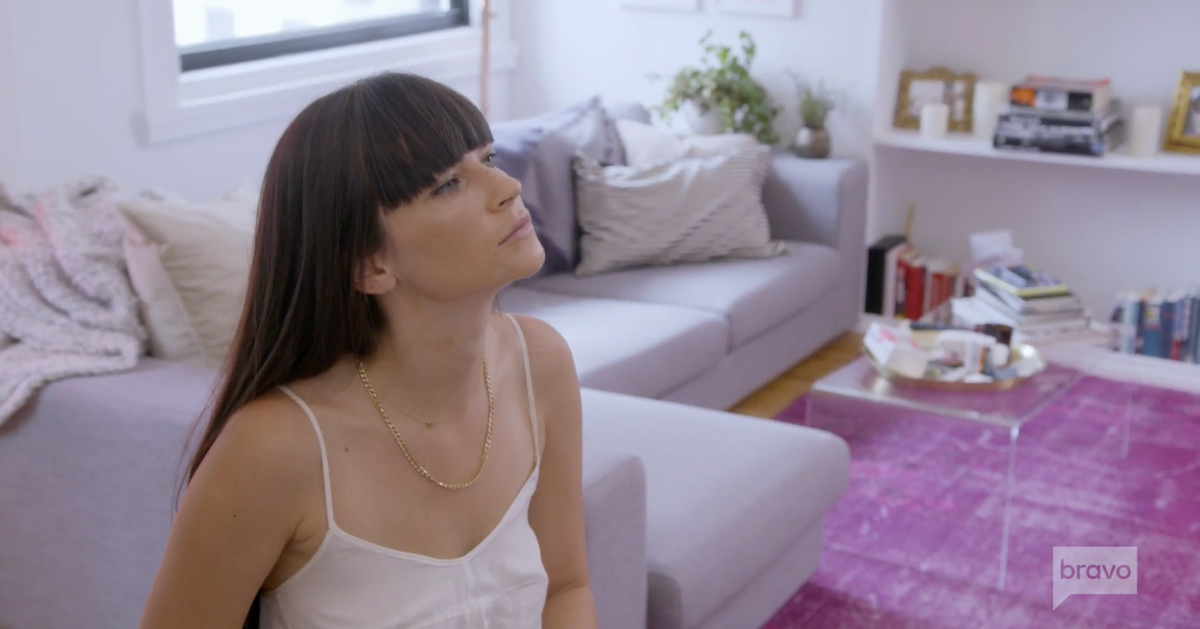 Article continues below advertisement
"Obviously this is your trip that you put together. I didn't mean to just spring it on you, but I think you would love my sister. She's super cool. She's so much like me and you're going to love her. I promise you that," Leah says to Ramona when asking if Sarah could join.
Though Ramona agreed that Leah could invite her sister to dinner, things are never that easy with the Singer Stinger.
When Leah tells Dorinda Medley that her sister is joining them for dinner, Ramona's true feelings come out.
"I didn't really want her to come," Ramona says.
"She didn't want her to come, but I kind of talked her into it," Leah explains.
"I'm going to take a vote tonight at dinner," Ramona tells Leah. "I can rescind."
"Leah's sister has never really met or hung out with anyone in the group," Ramona says in her interview confessional about why Sarah shouldn't join them.
"When we say we're going on a girls trip, we mean our clique of girls. We don't even know her sister. We would have needed to discuss this in advance and made it like a 'bring your sister trip,'" Sonja Morgan agrees in her own confessional.
It remains to be seen if Leah or Ramona will be victorious in this argument.
The Real Housewives of New York City airs on Thursdays at 9 p.m. ET on Bravo.