The 'Leaving Neverland' Documentary Is Leaving Celebrities With Some Horrified Reactions
Celebrity reactions are coming in after 'Leaving Neverland' exposes Michael Jackson and his treatment of children.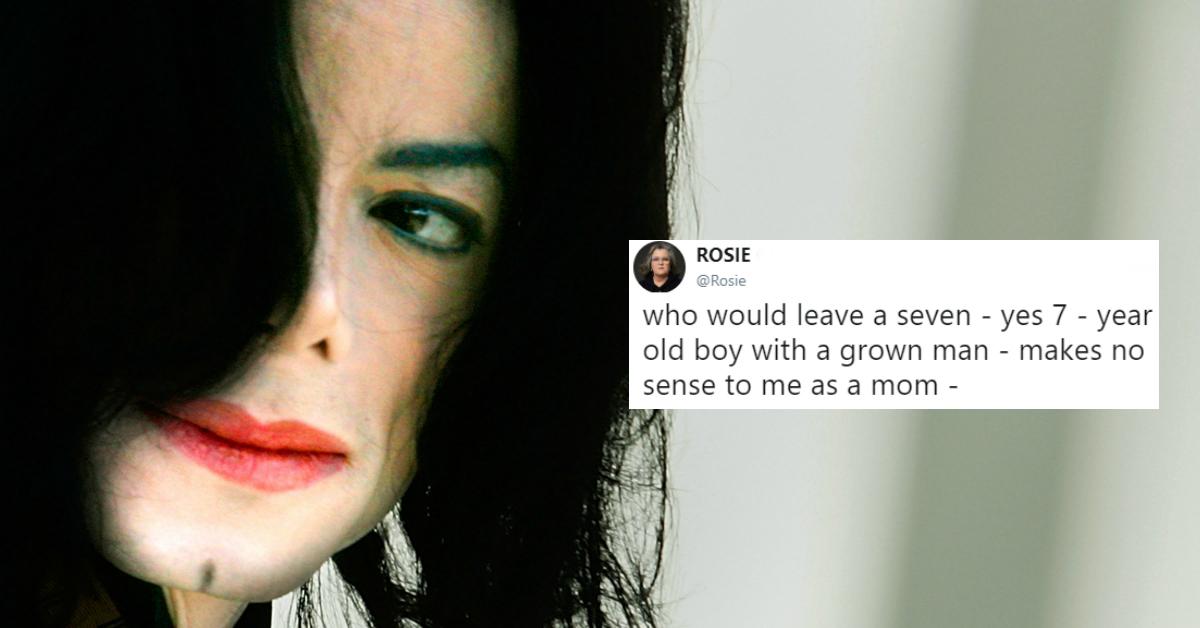 The Leaving Neverland documentary, which centers around the alleged abuse the late King of Pop subjected two children — Wade Robson and James Safechuck— he surrounded himself with during his career, is stirring up a bunch of reactions online, and more than a few people have their opinions on what did or didn't happen.
When the world-famous singer and legendary performer passed away in 2009, his passing sent ripples throughout not just the music community, but anyone who's ever heard one of his songs.
Article continues below advertisement
Michael Jackson was a consummate, breakout performer from a very young age. While other children were worrying about elementary school and hiding crumby report card grades from their parents, Jackson was travelling the world and was a household name as the lead singer of the Jackson 5.
When he broke into his own solo career, he set the world on fire. The man redefined pop music and his vocals and dance moves made him a phenomenon.
To this day, there are tons of people who still imitate him and his influence in the world of music, and dance, is undeniable. But there's still the question of his oft-frowned upon obsession with youth and children. One that Leaving Neverland attempts to uncover by investigating and interviewing the "survivors" who lived with the singer.
If their accounts are to be believed, then it turns out that Jackson wasn't just a troubled, brilliant pop star, but an absolute monster.
Here is a roundup on some of the reactions from celebrities who viewed the two-part series on HBO.
Article continues below advertisement

With testimonies from those close to Jackson, like Wade and James, it's difficult for many people, including celebs who are fans of the singer, to turn a blind eye to his alleged crimes against children throughout the duration of his career.
It's caused a storm of controversy online.
Article continues below advertisement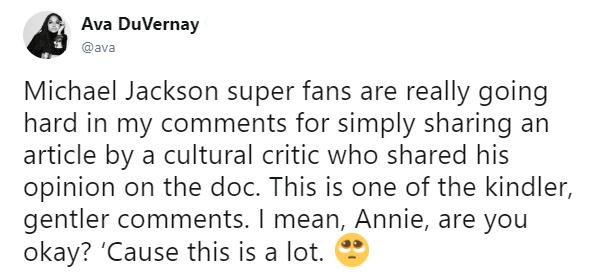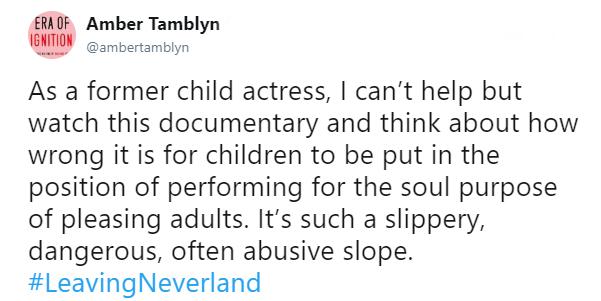 Article continues below advertisement
There are some who don't necessarily believe that the children were subjected to sexual abuse, but were horrified by the fact that Jackson had such control of these children's lives and that their parents would put them through that.

Article continues below advertisement

Then there were others who thought that Jackson was entirely guilty, while others thought it was unfair that the "hit piece" came out some 10 years after Jackson's death, and that the entire documentary was unfair, because MJ isn't alive today to defend himself.
Article continues below advertisement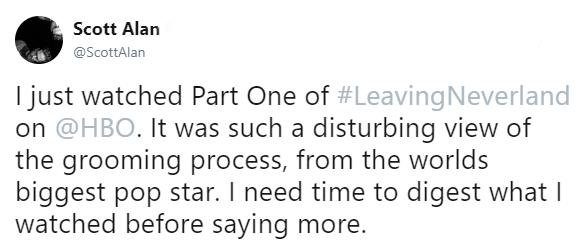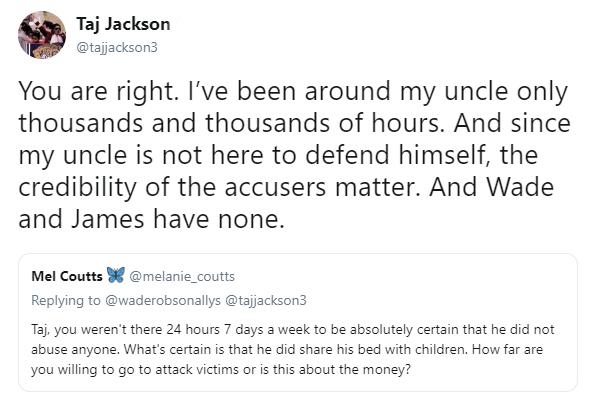 Article continues below advertisement
Members of Jackson's family, like Taj, say that the man was "naive" in his relationship with children, but that he never, ever abused them. The Jackson estate also went on to say that they don't wish to discuss the documentary any further, because they don't want to draw any more eyeballs to the story, as there isn't "one piece of evidence that corroborates their [the accusers'] story."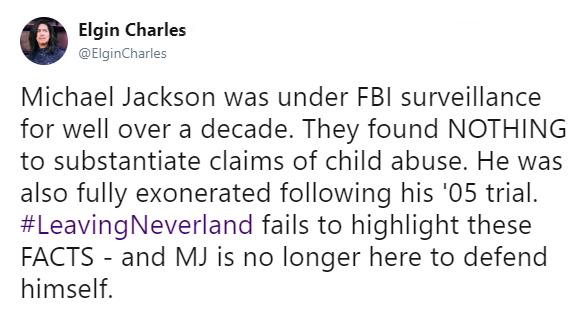 Article continues below advertisement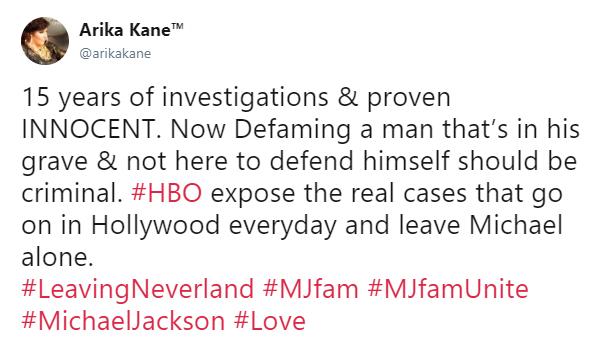 A growing number of people are saying that there are other proven cases of Hollywood abusers, like Woody Allen and Stanley Kubrick, that people should be up in arms about, rather than Jackson, who was the subject of a an FBI investigation and was proven innocent.
Article continues below advertisement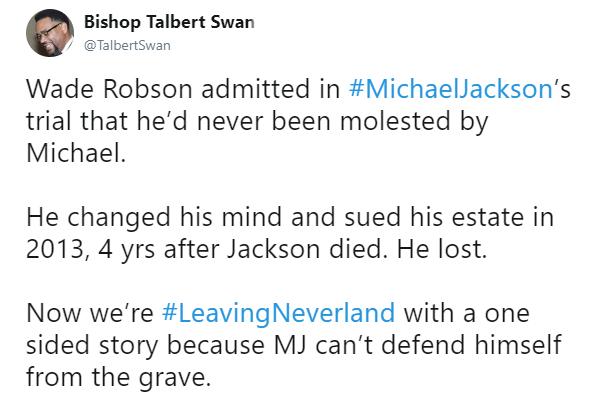 Article continues below advertisement
Still, there are still those who believe that the voices of the alleged abused were silenced during their lifetime and the only reason they're able to speak out now is because they're not in danger of being on the receiving end of Jackson's immense wealth and legal team's might.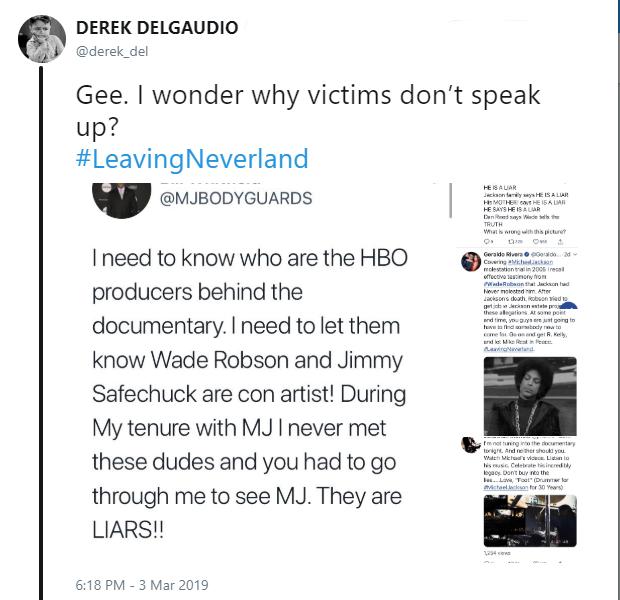 Article continues below advertisement
It's worth mentioning that notable child celebrities like Macauley Culkin and Brett Barnes, who weren't interviewed for the film, deny suffering any abuse from Jackson. Something that the documentary's director, Dan Reed, says he intentionally stayed away from in his probe in Jackson's life, simply because he believed it detracted from the stories of those who say they suffered abuse at the hands of the famous singer.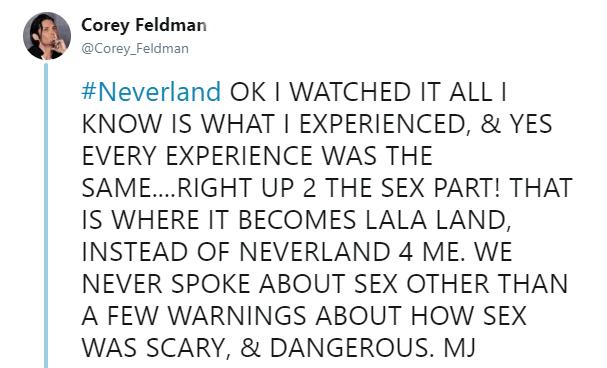 Article continues below advertisement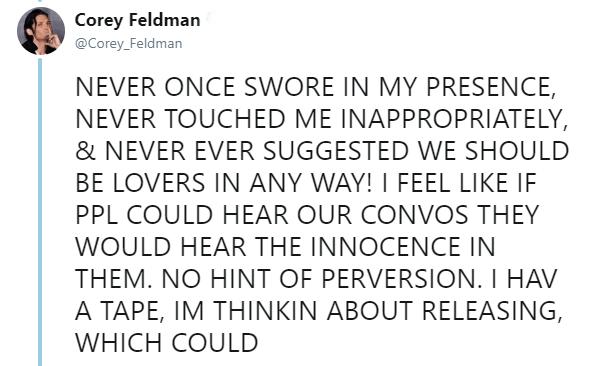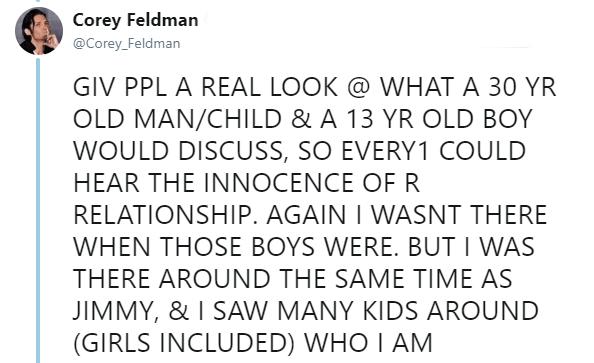 Article continues below advertisement
Corey Feldman, another child star who was friends with Jackson, claims that he never witnessed or experienced any sexual advances from the man. Feldman's long-series of tweets pertaining to the documentary are of particular interest to those following the documentary, as Feldman has been outspoken against sex offenders in Hollywood, and even went on the record to say he was abused as a child by key figures in the entertainment industry.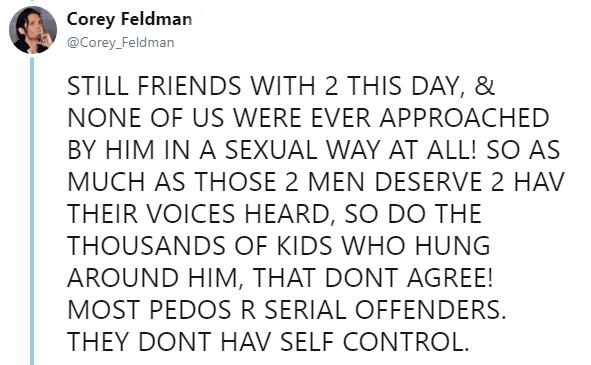 Article continues below advertisement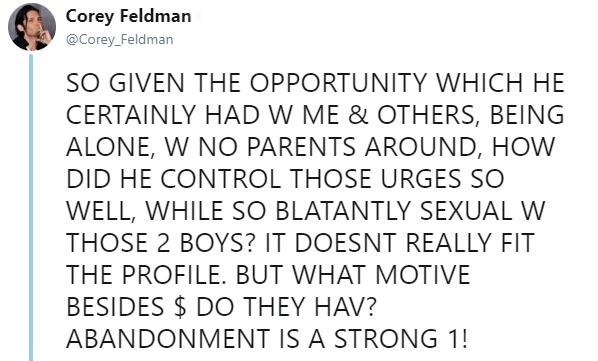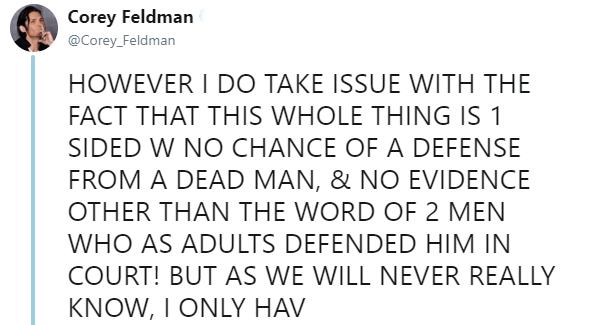 Article continues below advertisement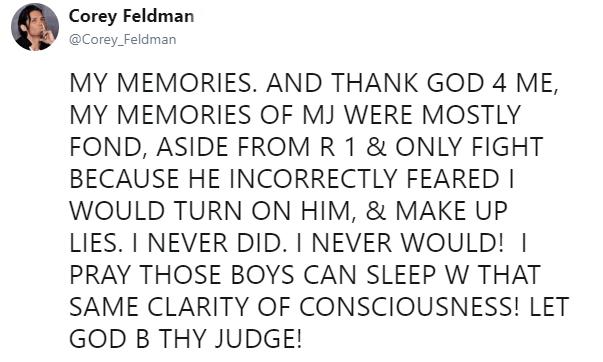 Those who adamantly defend Jackson maintain that the only reason HBO and Jackson's accusers continue to "tarnish" the late pop star's name is because of the amount of money and exposure that's involved as a result. Bill Maher applauded his now-resigned boss' decision to run the documentary, despite the fact that it ultimately could be harmful to his career.
Article continues below advertisement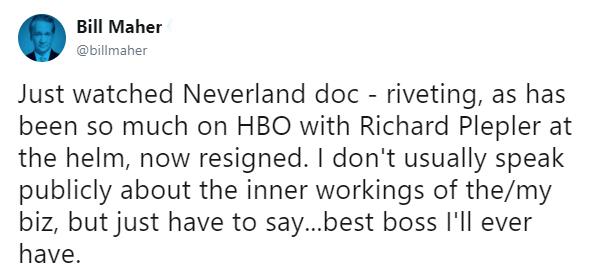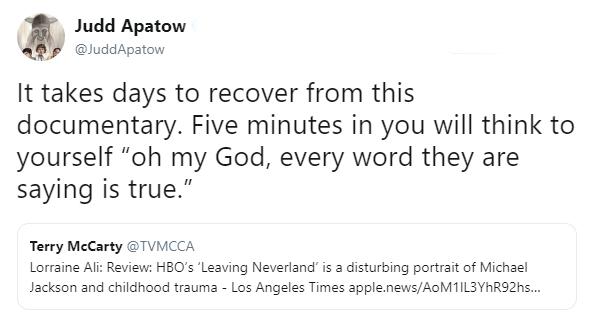 It's a touchy subject, indeed, as the reputation of one of the most beloved icons in entertainment (dude has his own Sega Genesis game for crying out loud and made Thriller) is in jeopardy, and it seems like it's causing just as much controversy today as it did when the murmurs of his strange relationship with children first surfaced in the '90s.