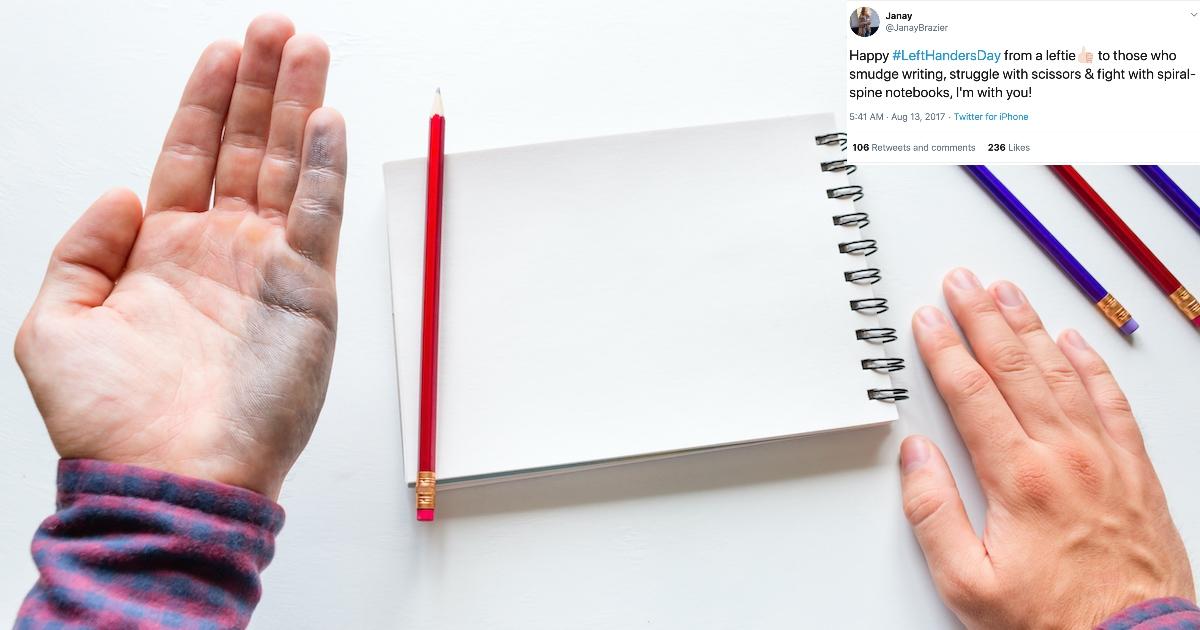 9 Memes All Lefties Can Relate to in Honor of International Left-Handers Day
By Shannon Raphael

Aug. 13 2020, Published 12:28 p.m. ET
August 13 marks International Left-Handers Day, a holiday that began in 1976 to celebrate the estimated 10 percent of the population who favor their left hands. 
Article continues below advertisement
While the world is definitely built for righties, it's comforting to know that the likes of Brad Pitt, Jennifer Lawrence, Whoopi Goldberg, Lady Gaga, Tina Fey, and Lisa Kudrow are all left-handed. 
We've rounded up nine left-handed memes and tweets about the issues that only southpaws will understand, and why having a silver pinky finger should really be a badge of honor.