The Lemon Pie Story on TikTok Is Giving People All the Feels With a Simple Slideshow
What is the Lemon Pie story on TikTok? Someone wrote a tragic love story told in TikTok slideshow format, and it's already gone viral.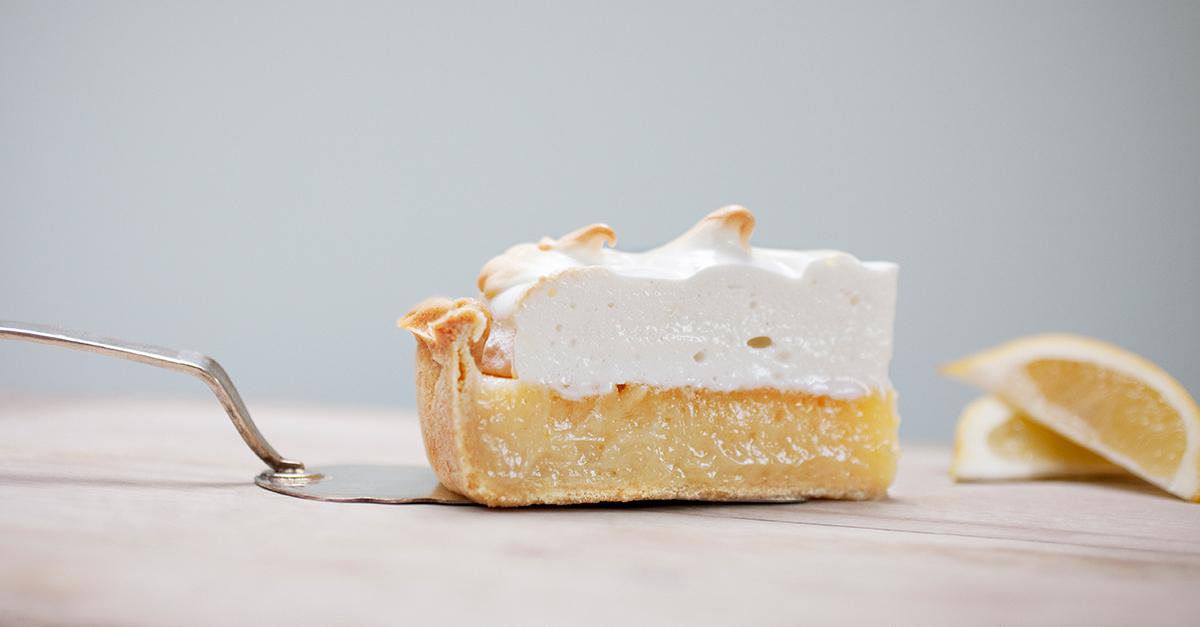 Article continues below advertisement
It might surprise you to know that TikTok isn't all about silly dance trends, retail horror stories, or absurd conspiracy theories. In fact, it might surprise you to know that plenty of folks write stories and share them on the platform. We're not necessarily talking full-blown prose, but TikTokers will sometimes write fictional stories in the form of fake text exchanges as an authentic conversational setting. These stories can sometimes even hit the same numbers as your average viral TikTok.
In one of the latest examples of how popular these stories can get, people began catching wind of the Lemon Pie story on TikTok. The story was posted on Nov. 11, 2023, but it's already got over 4.7 million views and counting.
Folks all over TikTok are crying their eyes out over the Lemon Pie story, so let's dive into exactly why.
Article continues below advertisement
The Lemon Pie story on TikTok is an emotional ride.
The Lemon Pie story was originally posted by @sappoop. It begins immediately with a break-up between a boy and a girl. The girl, nicknamed "Lemon", first met the boyfriend after she was caught trying to steal lemons from his family's tree. In order to make up for it, Lemon made a lemon pie for the family. Though the pie made his whole family sick, it became an important memory for them as their relationship grew from there.
Article continues below advertisement
You would think they were a match made in heaven, but Lemon seems adamant about breaking up with him from the get-go. She explains that he did nothing wrong and that she even still loves him deeply, [her] heart is in no condition to love right now."
Lemon urges her boyfriend not to contact her anymore, but never lets him forget how much she still loves him. That said, she did still block his phone.
He tries contacting Lemon through whatever means necessary and is eventually able to get through to her. When they talk again, Lemon makes him promise to always think of her even if they become separated. She even asks him to continue texting, even if she doesn't respond. To that end, she blocks him again and he doesn't hear from Lemon for weeks.
Article continues below advertisement
After a while, he finally gets a response. Only this time, it's from Lemon's mother. She reveals that Lemon passed away from heart failure.
Years pass and the boy becomes a man. He still texts Lemon, providing updates about his life. He eventually meets someone new and gets married, though he claims that he saw Lemon in the audience crying, likely over the fact that she wasn't the one getting married to him.
Article continues below advertisement
Another few years pass and the man tells Lemon that he was diagnosed with heart cancer.
"Maybe our hearts are linked after all," he writes.
With days left to live, the man continues texting Lemon, admitting that he's never stopped loving her. As one of his final acts, he fetches lemons from his family's tree and makes a lemon pie in her honor. The pie still tasted "horrible", but even that reminded him of his long-held affection.
TikTokers are having all the feels over the Lemon Pie story, with many drawing comparisons to a similar TikTok called "I peeled my orange" which also went viral for its emotional drama.
Is anyone hoping for a Netflix series adaptation for this one?