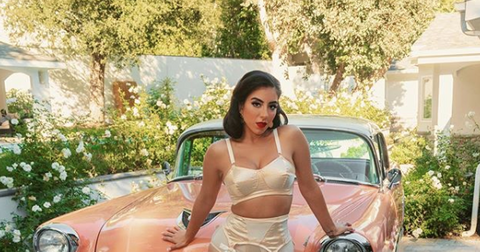 'The Reality House' Lena Nersasian Is Already a Fan-Favorite YouTube Star
By Larry Stansbury
The Reality House is back for Season 2 with two hosts, Kian and JC. In case anyone doesn't know, the YouTube reality show includes 12 influencers living and competing together in many challenges. The last remaining contestant standing will win $50,000, which is double the prize money from Season 1. With the show starting, let's discuss one of the shows' and fans' favorite contestants: Lena Nersasian.
Lena is known as "Lena The Plug," who has sexually explicit content on YouTube and she's the type of girl that people warn you about. You know, the one that your mother tells you that they're bad for you. Read on to find out more about the YouTube star.
'The Reality House's Lena Nersasian is dating Adam Grandmaison.
The 28-year-old YouTube star rose to fame after appearing in many adult scenes with her boyfriend, Adam "Adam 22" Grandmaison. She and Adam have been outspoken about being in an open relationship. She vlogs about relationships, wellness, and sex and has reached over a million followers. She dated a woman in the past and there is video out there of her being intimate with women but she does not consider herself bisexual.
Her boyfriend Adam is a YouTube star with over a million followers on his own channel, No Jumper. Adam is known for setting up the most famous BMX site, The Come Up. He also has a store to share his BMX attire line in Los Angeles.
Lena's had to deal with her Instagram and Facebook getting shut down.
Lena had her social media accounts shut down due to flagging. She's encountered restrictions on her Instagram account for her suggestive content. She had to fight to keep her Instagram account on the web, but, considering the increasing strictness of Instagram's community guidelines that can result in the platform taking down images that aren't even of a sexual nature, it's a hard fight for Lena to win.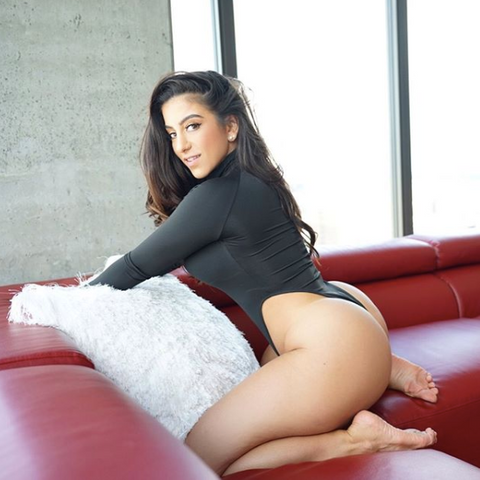 Her best friend slept with her boyfriend and she let her.
She confessed to letting her best friend, Emily Rinaudo, do the dirty with Adam. She also released a video explaining the reason why she let Emily sleep with her boyfriend. There was more news that she launched a threesome video along with Taylor White, another YouTube star.
"Friends tell each other everything," Nersessian said in the YouTube video, "So Emily has seen pictures of Adam's dick, she knows all about our sex life, I tell her everything. And now, I don't have to tell her, she can just try his penis."
She knows how to hustle-and-grind.
She hustled with many odd jobs after graduation, including working as a grocery store clerk, an Uber driver, and a nanny. She also worked at a social media startup where she organized campaigns for clients and models. After working at the startup, she eventually decided to move up and started her own YouTube channel, and we're glad she did.