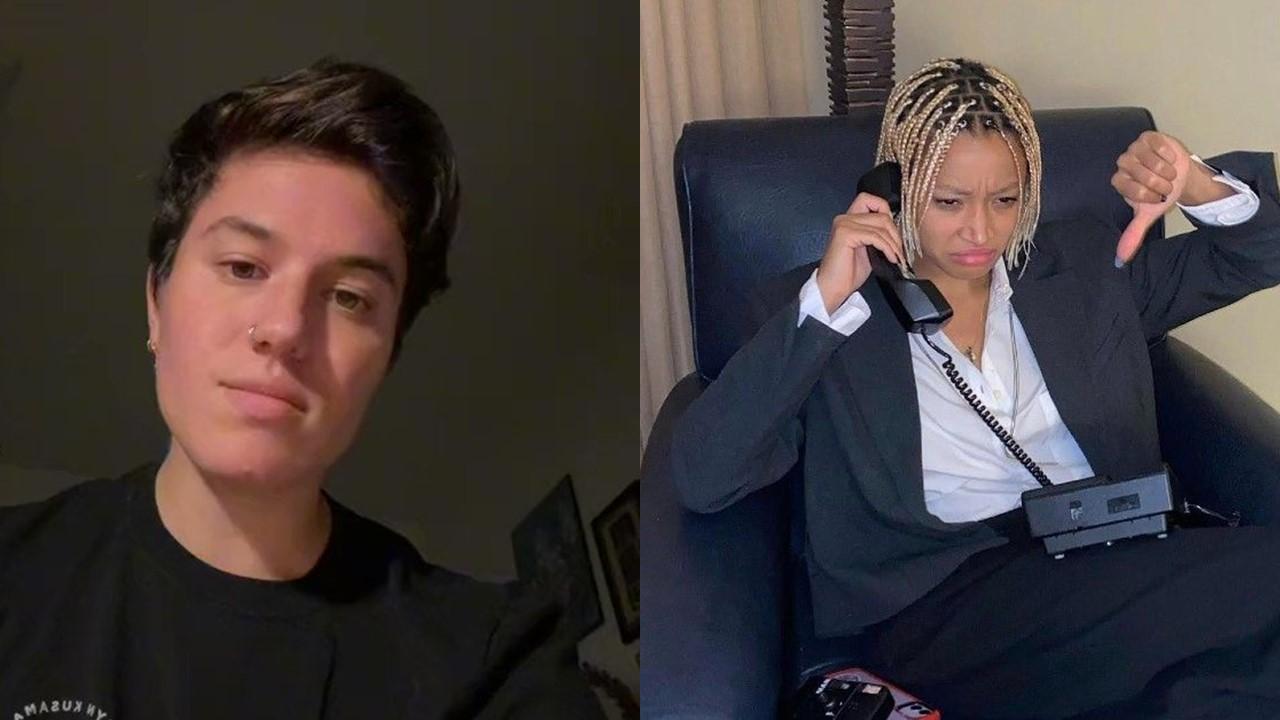 How Does Lena Wilson's Dad Factor Into the Completely Dumb 'Bodies Bodies Bodies' Drama?
The funny thing about any sort of media review is that people actually read them. So why did one DM about a film review set Twitter aflame?
It all started with The New York Times freelance critic and project manager Lena Wilson. She took a DM from Bodies Bodies Bodies star Amandla Stenberg the wrong way in a TikTok that earned Lena a critical review from the masses herself. So what does Lena's dad have to do with this drama? Let's break it down.
Article continues below advertisement
Amandla explained in an insightful that they didn't mean any harm with their initial DM to Lena, which read, "Ur review was great, maybe if you had gotten ur eyes off my tits you could've watched the movie." For context, Lena's New York Times review referred to Bodies Bodies Bodies as a "95-minute advertisement for cleavage."
Lena took Amandla's DM the wrong way and posted not one, but two TikToks about it. (Poor choices were made.)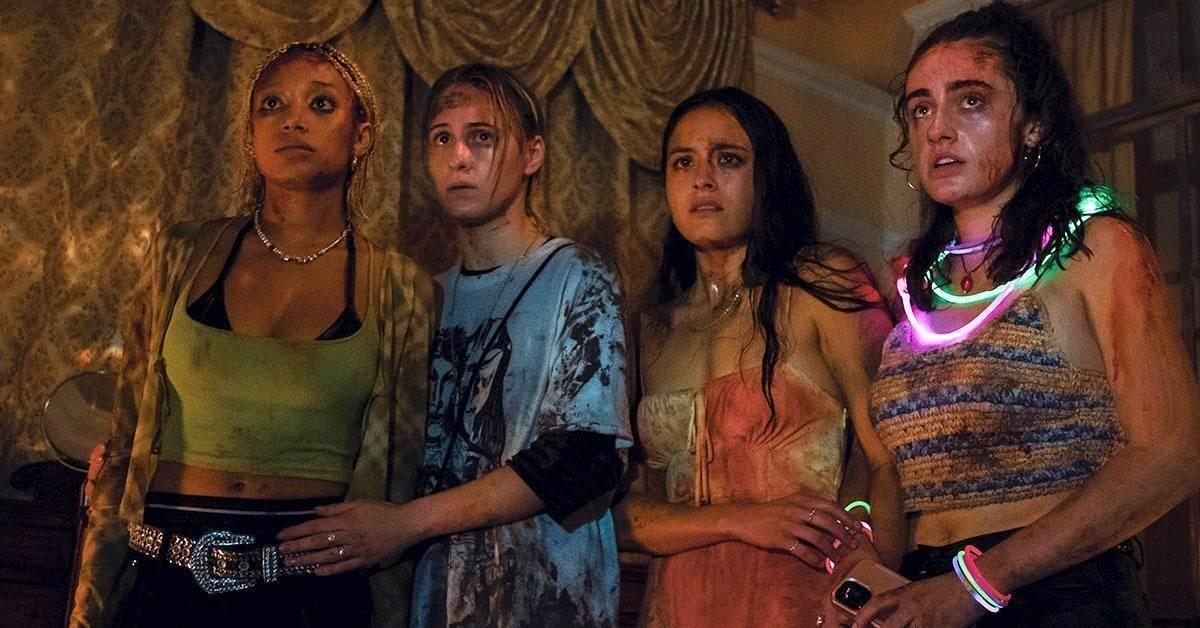 Article continues below advertisement
What does Lena's dad have to do with the Amandla Stenberg and 'Bodies Bodies Bodies' drama?
Let's start with Lena's first TikTok. She explains that she felt "devastated" by Amandla's DM, and that she was a huge fan of her work. To quote Lena, "I'm posting [the DM] because I don't want this person that has more social power than me to think that it's f---ing OK to do something like this."
Amandla explained in their own TikTok and said, "I thought because Lena is gay, and I am also gay… as gay people we would both find this comment funny. I was also curious to know what Lena would say to such a statement. Lena decided to publish it and also says that I am homophobic for saying that."
The actress also said, "The amount of commentary I receive on my boobs is so extreme...This has happened since I was a teenager." Amandla said they are tired of people talking about their chest.
Article continues below advertisement
Article continues below advertisement
Lena touts her writing expertise in the follow-up TikTok, explaining to the viewers that, "Arts criticism is a very particular form of writing that I seem to be naturally good at." She notes that she hails from a family of writers, but doesn't mention one in particular.
Naturally, Twitter jumped on the fact that Lena's dad, Mike Wilson, is the deputy sports editor for The New York Times. Cue the jokes about Lena being a nepotism baby!
Article continues below advertisement
Article continues below advertisement
Article continues below advertisement
According to Mike's LinkedIn page, he joined the staff of The New York Times in 2021 after serving as editor of The Dallas Morning News for five years. Twitter users accused Lena of not addressing her connections in her TikTok treatise on her talent. Lena also failed to address Amandla's video in her second TikTok, and has since deleted her social media accounts.
Many Twitter users have called on Lena to apologize for blowing the initial DM way out of proportion.
Amandla's TikTok made it quite evident that their DM was only meant to be a joke. They kept it classy, signing off their video with, "Lena, I thought your review was hilarious. I thought my DM was funny. I did not mean to harass you. I do not wish you any harm. You are allowed to have your criticism of my work and I'm allowed to have my criticisms of your work. I wish you the best."
Let's just put it this way. Thou shall not become part of the story is a golden rule in journalism for a reason.