Lenny Hochstein's New Girlfriend Proves the 'RHOM' Star Has a Type
As Season 5 The Real Housewives of Miami kicks off, Bravo fans have high hopes for plenty of divorce tea to come.
Lisa Hochstein's husband, plastic surgeon Lenny Hochstein, revealed in May 2022 that the couple — who co-own their business, Hochstein MedSpa — are getting a divorce after 12 years of marriage and two children.
Though multiple rumors have alluded to their marital woes, Lisa and Lenny long denied the reports.
Article continues below advertisement
In addition to divorcing his wife, the Miami plastic surgeon also confirmed he's been dating a new lady named Katharina Mazepa. Here's what to know about Lenny Hochstein's girlfriend — and how she and Lisa have more than him in common.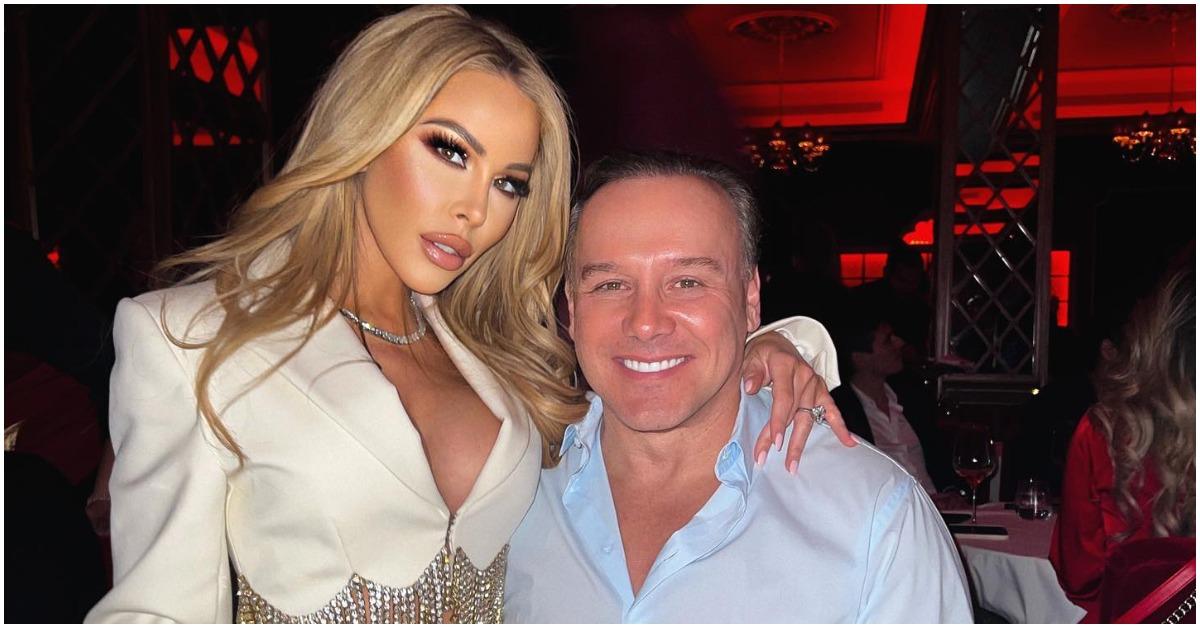 Article continues below advertisement
So, who is Lenny Hochstein's girlfriend? Katharina Marzepa has some things in common with Lisa Hochstein.
According to her Instagram page, Katharina is a model and "Austrian export" who currently lives in Miami. As many RHOM fans know, Lisa also worked as a model and did multiple photoshoots for Playboy.
Additionally, Lisa and Katharina have reality TV in common. Katharina — who is almost 30 years younger than Lenny — told Naudia Magazine in September 2021 that she credits her appearance on The Hills: New Beginnings as one of her "biggest achievements in the industry," next to her Guess campaign, her Miss Vienna win, and her Elle and Harper's Bazaar features.
Although her modeling and acting career appears to be going well, Katharina clearly has a backup plan if the entertainment industry doesn't pan out. According to The Sun, the influencer has a degree in environmental engineering from the University of Vienna.
During the height of the pandemic, Katharina also created an OnlyFans page, where she shares her behind-the-scenes moments from her modeling jobs. She told Fabulous (per The Sun) that it's "PG13 stuff."
Article continues below advertisement
Lenny initially revealed the divorce news to Page Six, and also shared at the time that he had been "seeing" Katharina.
Although it's unclear when they met, the "Boob God" himself stressed that "none of this happened until after the decision was made to get divorced." Lenny also said he previously denied rumors that the marriage was in trouble because he wanted to protect his family.
"It was after the decision was made that I started seeing Katharina," he added. "This is something that Lisa was well aware of before it happened."
Article continues below advertisement
But later on, Lisa's rep released a statement to the outlet revealing that the reality star was "blindsided" to learn he moved on so quickly.
"With two young children involved, as a mom, I'm going to focus all of my energy and time on them," Lisa told the publication via her team. "I'm blindsided by his behavior and reckless handling of the situation."
Article continues below advertisement
Lenny and Katharina Mazepa have continued to make headlines.
A source recently told Page Six that Katharina was "proud" to be with her new man.
"[Katharina] was strutting and holding on to Lenny's arm," the source said. "She seemed very proud to be with him. He seemed more nonchalant about it all."
The insider also said they believed Lisa and Lenny "had split a while ago, and he traded Lisa in for a newer model."
Article continues below advertisement
Based on what was teased in the trailer, Lisa's marital woes will be front and center in RHOM Season 5. You can stream Seasons 1–4 of The Real Housewives of Miami on Peacock now.
Catch new episodes of RHOM Season 5 Thursdays on Peacock.