'RHOM' Stars Lisa and Lenny Hochstein Have Split Up — and He Has a New Girlfriend
After an eight-year hiatus, The Real Housewives of Miami returned for a fourth season on Peacock in December of 2021. Previously, the series ran for three seasons on Bravo from 2011 to 2013.
When viewers left Lisa Hochstein, who joined the show ahead of Season 2, she was looking to start a family with her plastic surgeon husband, Dr. Lenny Hochstein.
Article continues below advertisement
Fast-forward eight years, and the two had welcomed two kids via a surrogate, and they were in a strong place in their marriage following Lenny's emotional affair.
However, after Season 4 wrapped, things took a turn for the worse in their relationship. In May of 2022, as Season 5 has reportedly been filming, Lenny confirmed that he is divorcing Lisa.
Read on to find out the latest developments in their marriage, including Lenny's new girlfriend.
Article continues below advertisement
Are 'RHOM' stars Lisa and Lenny Hochstein still together?
Though the spouses were still happily married when Season 4 kicked off, the cracks in their relationship soon surfaced. Lisa opened up about Lenny's emotional affair on the show, and how the two were on the cusp of ending their marriage for good.
While the husband and wife discussed the possibility of having a third child at the end of the season, Lenny seemed to waver when she asked if he was still in love with her.
After filming concluded, speculation began circulating online that Lenny and Lisa were splitting up. Though the plastic surgeon denied the rumors, he changed his tune just a few weeks later.
Just two months after Season 4 wrapped on Peacock, Lenny confirmed that he had split from his wife.
Article continues below advertisement
"Lisa and I are getting divorced," he said on a phone call with Page Six. "A few weeks ago, I denied this because because I am trying my best to protect my family during this process. This is a very difficult time, and I would ask for some privacy so that we can best take care of our children who mean the world to us."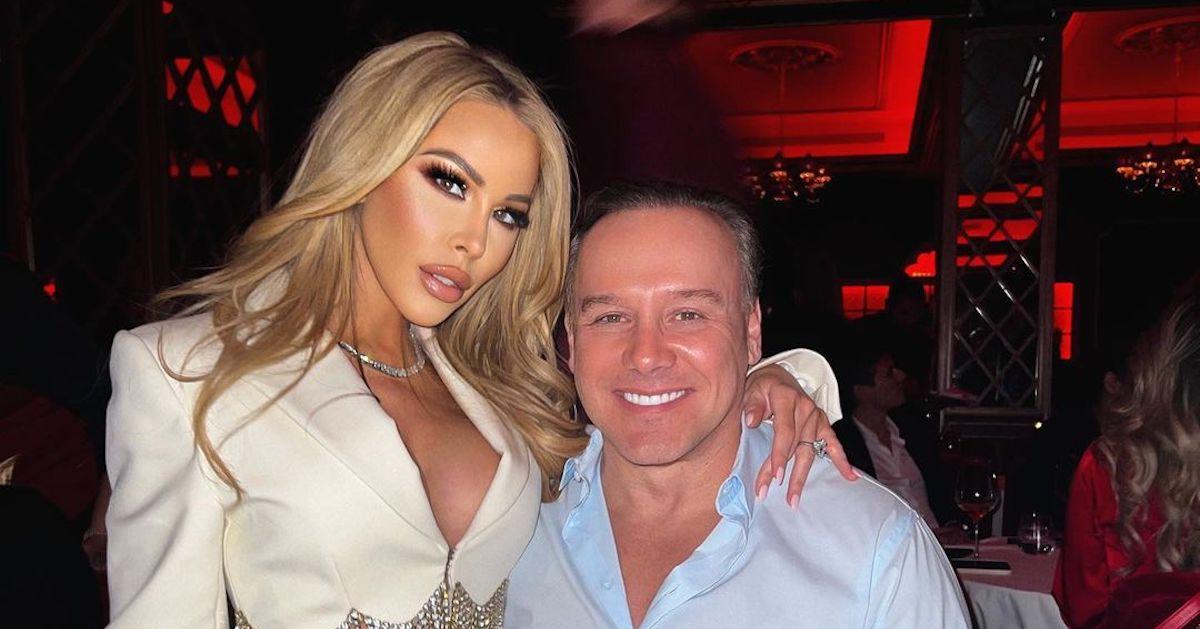 Article continues below advertisement
Lenny noted that the pair had "contemplated divorce for the last several years," but that he had yet to file any paperwork to legalize the split.
While Lenny made it seem like their breakup was a long time coming, Lisa had a different opinion.
"With two young children involved, as a mom I'm going to focus all of my energy and time on them," Lisa said to Page Six in a statement from her spokesperson. "I'm blindsided by his behavior and reckless handling of the situation."
Lenny Hochstein has a new girlfriend, Katharina Mazepa.
In addition to confirming his split, Lenny also told Page Six that he has begun dating someone else. The 55-year-old confirmed that he is in a relationship with 26-year-old Austrian model Katharina Mazepa.
Though the public is just learning about his separation, Lenny told the outlet that he only started dating Katharina after he ended things with Lisa.
Article continues below advertisement
"I tried my best to avoid it for the sake of our children, who we love deeply," Lenny told Page Six about initially trying to keep the news private. "We have been living separate lives for months and made the decision to divorce last month. It was after the decision was made that I started seeing Katharina. This is something that Lisa was well aware of before it happened. Our issues have nothing to do with the filming of the show."
While Lenny and Lisa's split surprised some RHOM fans, viewers will likely find out more about what happened (in some capacity) on Season 5.
The Real Housewives of Miami Season 4 is available to stream on Peacock now. New episodes air on Bravo on Tuesdays.