Reporter Asks Leo DiCaprio Whether Jack Could Have Fit on That Door in 'Titanic'
Could Jack have fit on the door at the end of 'Titanic'? Leo DiCaprio was finally asked what we all want to know in an interview for his new movie.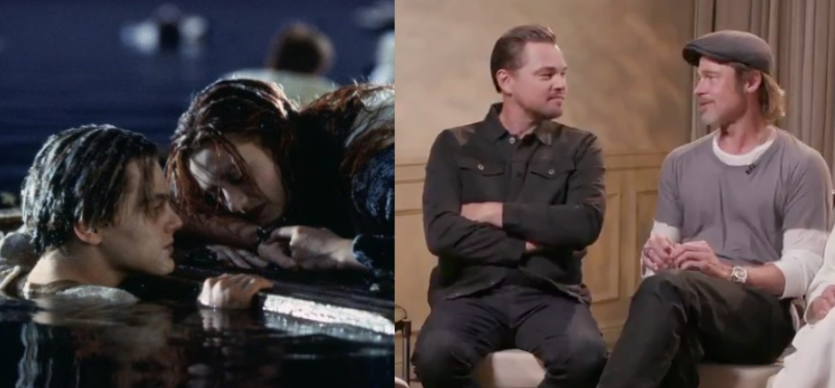 The tragic end of Titanic has haunted audiences for more than 20 years at this point, and it's all Leo's fault. Or maybe it's Kate's fault. Or James Cameron's. You know what? It's probably a combination of all three. So it was way past due for Jack himself, Leo DiCaprio, to be interrogated about whether he could have fit on that door at the end of the movie, survived the sinking of the Titanic, and lived happily ever after with Rose for the next 84 years.
Article continues below advertisement
Luckily, Leo has a new movie coming out (Quentin Tarantino's Once Upon a Time in Hollywood). An interview for his new movie proved to be the perfect time to neglect the new movie completely and ask him about a movie he made decades ago when he was in his early 20s. After all, the people have to know.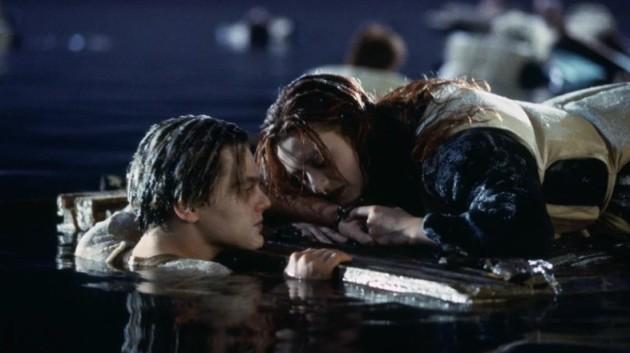 Article continues below advertisement
Could Jack have fit on that door? It was entertainment reporter Josh Schwartz from MTV News who finally broke and asked Leo the question in an interview alongside his Hollywood cast mates Brad Pitt and Margot Robbie. And honestly, Brad and Margot had more to say about the controversy than Leo did.
Article continues below advertisement
When Josh asks the question, Margot immediately jumps in. "Oh my gosh, I thought it. I remember bawling my eyes out when I was a girl," she says. "I have no comment," Leo quickly adds, laughing.
"That is the biggest controversy in modern cinema," Margot says.
"Ever," Leo agrees. It seems that maybe this isn't the first time he's been forced to reckon with the ending of Titanic.
Leo clearly wanted to let it go and talk about something else, but pal Brad Pitt just wouldn't give it up. "Could you, could you have squeezed in there? You could've, couldn't you?"
"No comment," Leo persists.
Article continues below advertisement
"Did you mention it at the time?" Margot asks Leo. "Were you like, should we make the door smaller—" but Leo remains tight-lipped, repeating one more time, "Like I said, I have no comment." Seems like he definitely has a comment...maybe just not one that he feels comfortable revealing in public.
This whole exchange went completely viral, obviously. Titanic is still a very big deal.
Article continues below advertisement
Plus, it was pretty adorable to see the 29-year-old Margot Robbie totally geek out about her love for Titanic in front of old man Leo himself. Leo has been in a lot of movies in his career, but to many, he's still Jack. And those feelings about that dumb door on which he presumably couldn't fit are still extremely raw. This interview reignited the controversy, and people on Twitter went off.
Article continues below advertisement
Many still feel betrayed by the movie for ending the way it did. According to this Twitter user, there were several options that could have resulted in both Jack and Rose surviving the sinking of the Titanic.
But not everyone thinks that way.
Article continues below advertisement
Lizzie Logan brings up an important point. First of all, I know this may be shocking, but the thing Rose was floating on wasn't actually a door. It was a piece of an ornate door frame. If you're going to criticize a fictional movie for its decision to kill off a character, do it accurately.
Plus, it's a movie. He couldn't have lived because if he did, the movie wouldn't have been such a big deal. If Jack had survived, we wouldn't be talking about Titanic 20 years later.
If Jack had lived, Celine Dion's "My Heart Will Go On" wouldn't have had the passion and emotion behind it that it does. Who am I kidding? Yes, it would have. Celine Dion is a goddess. Bad example. But you get my point.