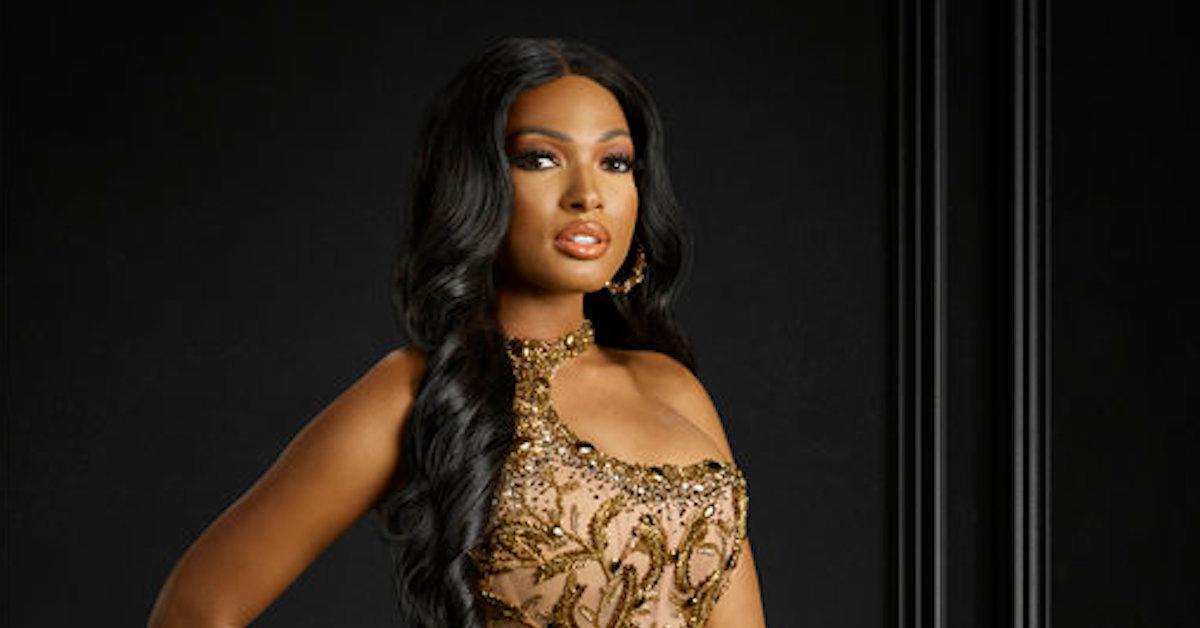 Lesa Milan Hall on Having Three Sons: "They Helped Me to Get Outside of My Comfort Zone" (EXCLUSIVE)
Bravo fans have been introduced to some new faces on The Real Housewives of Dubai, which is the twelfth installment (and first international series!) from the Real Housewives franchise. Among the newcomers is Lesa Milan Hall and naturally, viewers are curious to learn more about her. In an exclusive interview with Distractify, Lesa opened up about her kids and her motherhood journey. Keep reading to learn more about her children.
Article continues below advertisement
Lesa Milan Hall has three kids with husband Richard Hall.
In 2014, Lesa married British real estate investor and financier Richard "Rich" Hall, and they share three kids.
Before Lesa became a mom, she pictured herself with daughters — but what she ended up getting was three beautiful sons. "I always thought I would be a girl mom, because I am the girliest girl on the planet. I think God wanted me to get my hands dirty," she told Distractify.
Maximillian turns 8, Sebastian turns 6, and Kristian turns 3, all in June 2022.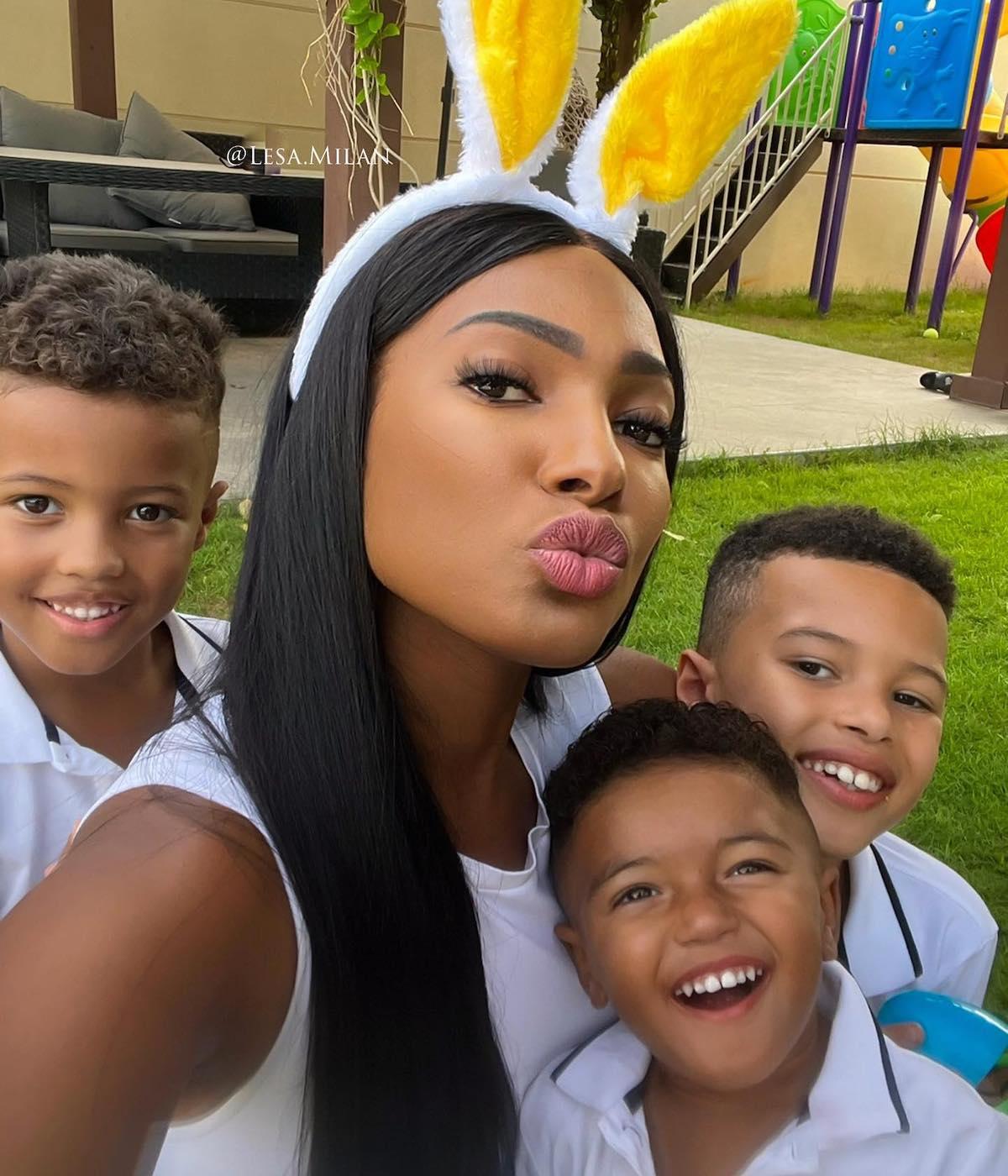 Article continues below advertisement
Lesa went on to discuss the differences between her sons' interests and hers, specifically noting that they don't share her passion for fashion. (She has her own fashion line called Mina Roe.)
"The only thing they allow me to do is dress them or like, only so that they're always just in matching, because I'm all about equality and everything being fair," she told Distractify. "And I'm a little bit lazy when it comes to boys. But no, they're not into fashion one bit. In fact, they just let me do whatever I want when it comes to fashion. They're just into sports. I have real, like, boy boys. They're just into sports."
Article continues below advertisement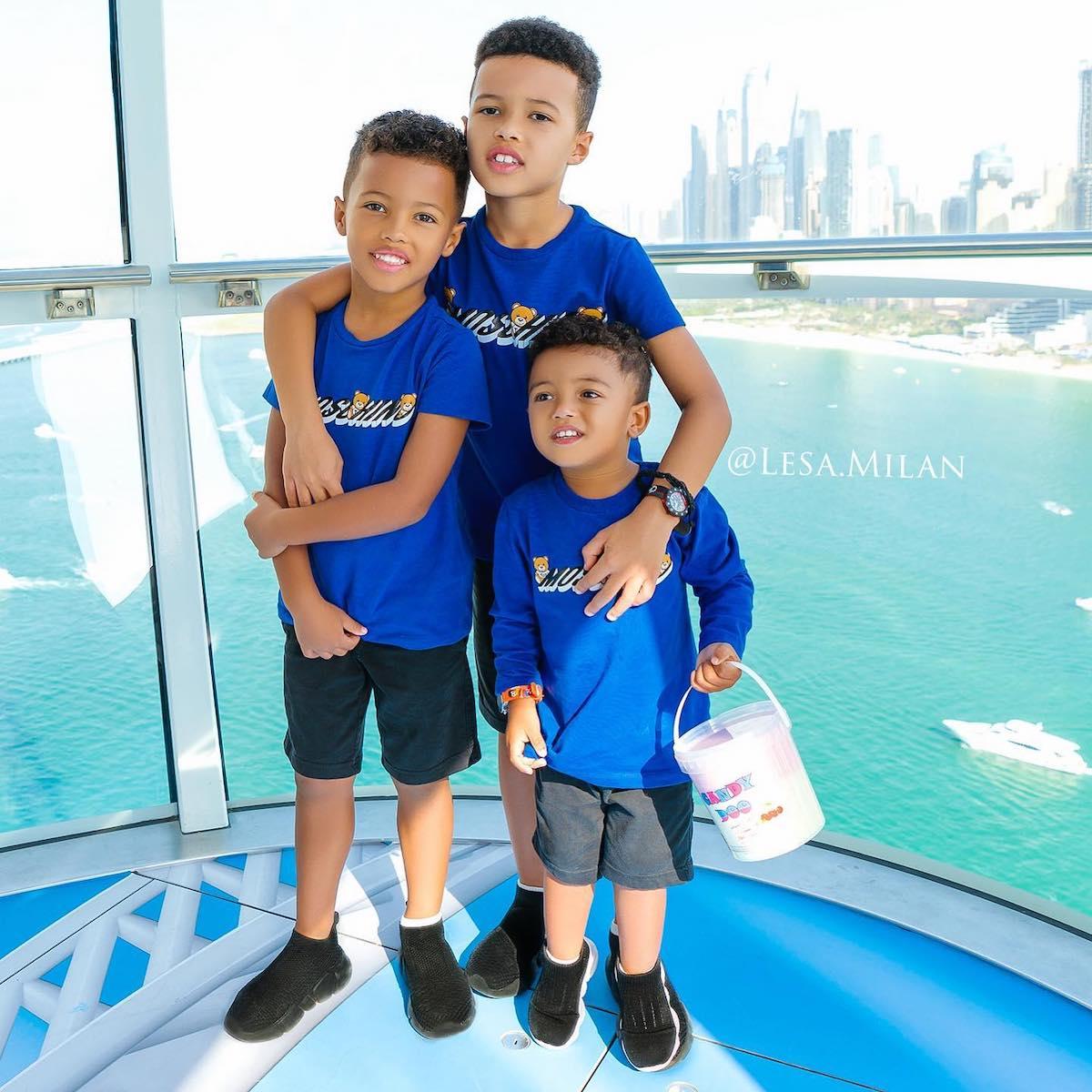 However, Lesa said she feels embracing some of her sons' interests has given her a "good balance" in life.
"They helped me to get outside of my comfort zone a lot," she explained. "Now I'm really into soccer, and that's something that I was never into before. I'm competitive, So I'm one of those real soccer moms. I love being a boy mom, now I can't picture myself with a girl. It's so weird. I wouldn't know what to do with her."
Article continues below advertisement
Lesa often shares photos of her three sons/motherhood journey via Instagram.
In September 2021, the mom of three took to Instagram to share a photo of her boys playfully posing in their swimsuits. "Happy #NationalSonDay to our three amazing little boys! Thank you for all the happiness and love you bring into our lives — you are our greatest achievements and blessings!"
Article continues below advertisement
Another post offered insight into what Lesa and Rich's kids love to do to pass the time. "You will always catch our boys with a book or a ball (or an iPad 🙊)," she captioned a photo of her family playing with a ball in a pool. "They are crazy about football (soccer) and athletics (track) — our first stop from the airport was to a sports store to buy this ball because we couldn't take an inflated one onto the plane 😅⚽️."
Hopefully, Lesa will share even more about her adorable kids and motherhood on The Real Housewives of Dubai. Catch new episodes of RHODubai Wednesdays at 9 p.m. EST on Bravo, or the following day on Peacock.