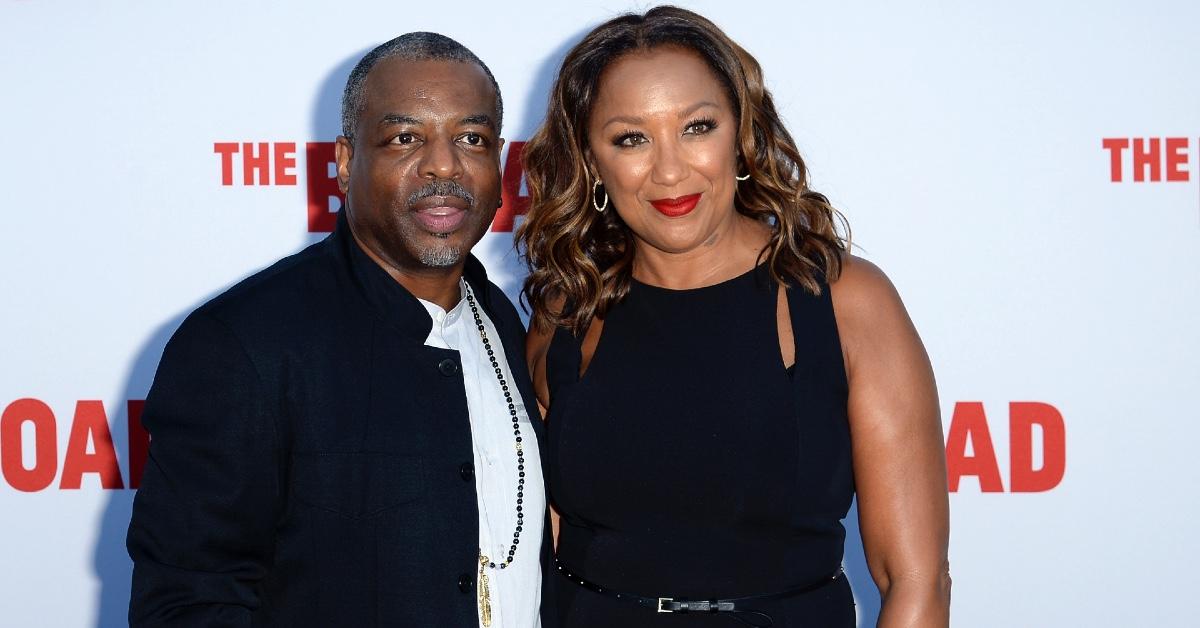 'Reading Rainbow' Host LeVar Burton Has Been Married for 28 Years
Most will recognize LeVar Burton from his Reading Rainbow hosting days, but starting on July 26, 2021, he will have a new television role: Jeopardy! guest host! During the show's 37th season, he was announced as a guest host after expressing his lifelong dream to host the show on social media.
Article continues below advertisement
Fans are hoping that could mean he'll stick around as the permanent host, but in the meantime, they want to know: Who is LeVar Burton's wife? What is his life like off-screen?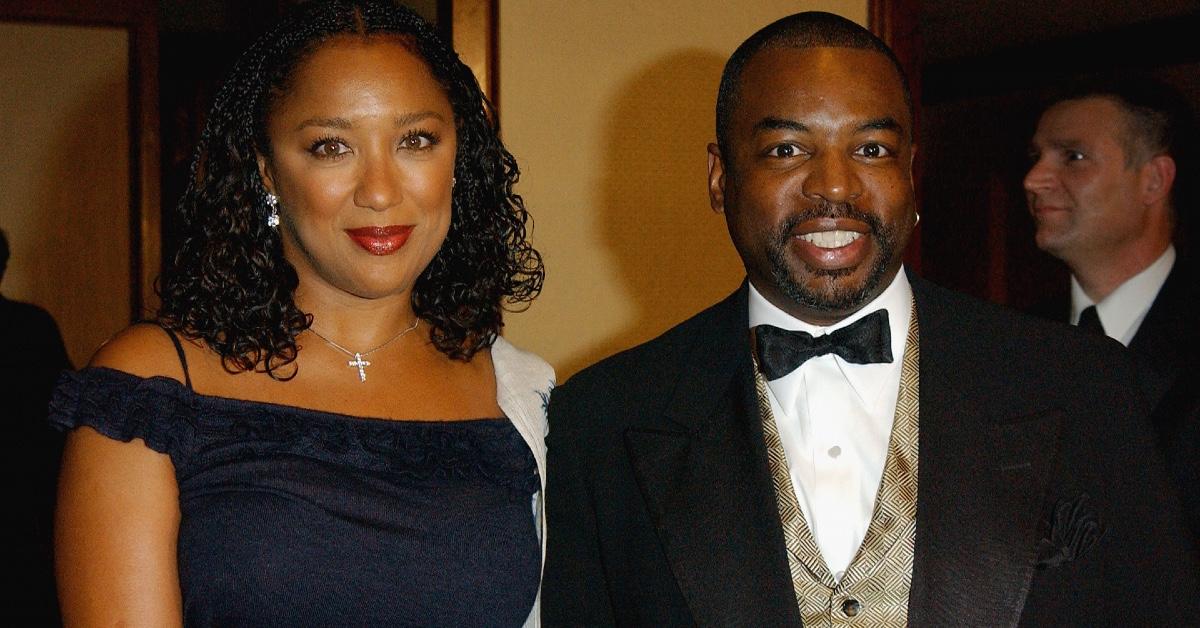 Article continues below advertisement
LeVar Burton has been married to his wife for 28 years, and the couple share two kids.
LeVar Burton's wife, Stephanie Cozart Burton, is no stranger to the business of television herself. Stephanie is a professional makeup artist best known for her work on projects such as White Men Can't Jump, The Talk, and In Living Color. Over her time in the industry, she has been nominated for nine separate makeup awards.
The couple met on the set of Roots: The Gift in 1988, and they were married on October 3, 1992. LeVar and Stephanie have two children: Eian, from LeVar's previous relationship, and Michaela, who goes by Mica professionally.
Article continues below advertisement
LeVar and Stephanie's children share their parents' passion for pop culture and entertainment. And Stephanie and LeVar are both still working in the industry. Currently, Stephanie is a member of the makeup department for the Whose Line Is It Anyway? reboot.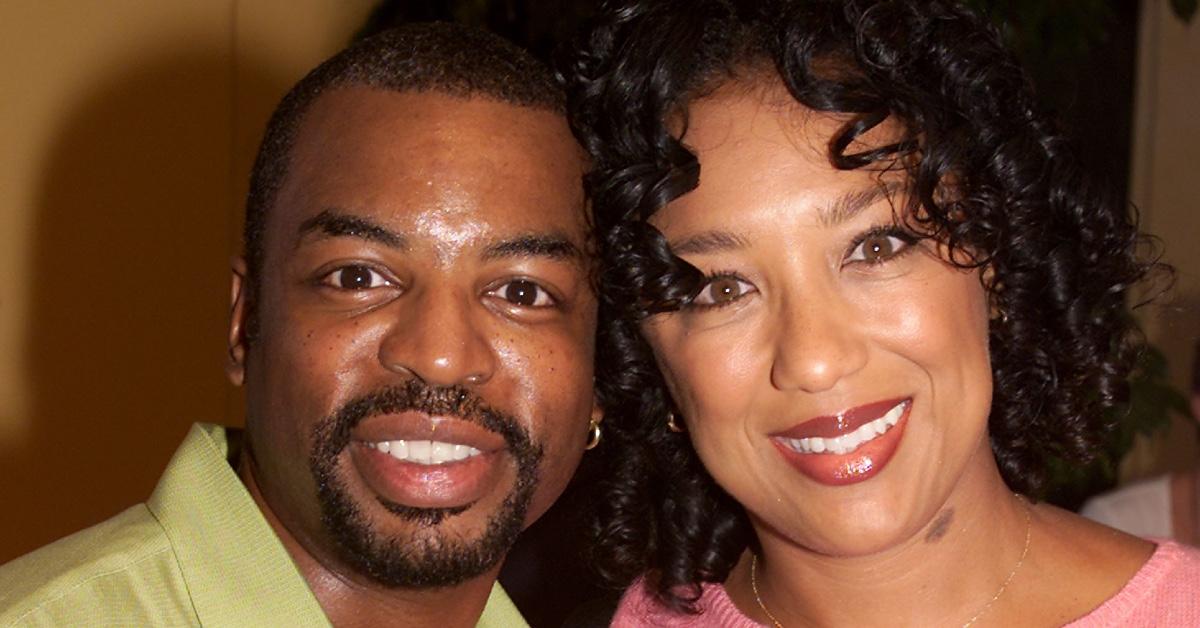 Article continues below advertisement
Most recently, an online campaign to get LeVar to host Jeopardy! led to him landing a role as a guest host while the studio finds a suitable permanent replacement for Alex Trebek. Fingers crossed that the Jeopardy! showrunners notice the fan enthusiasm and keep him on full time!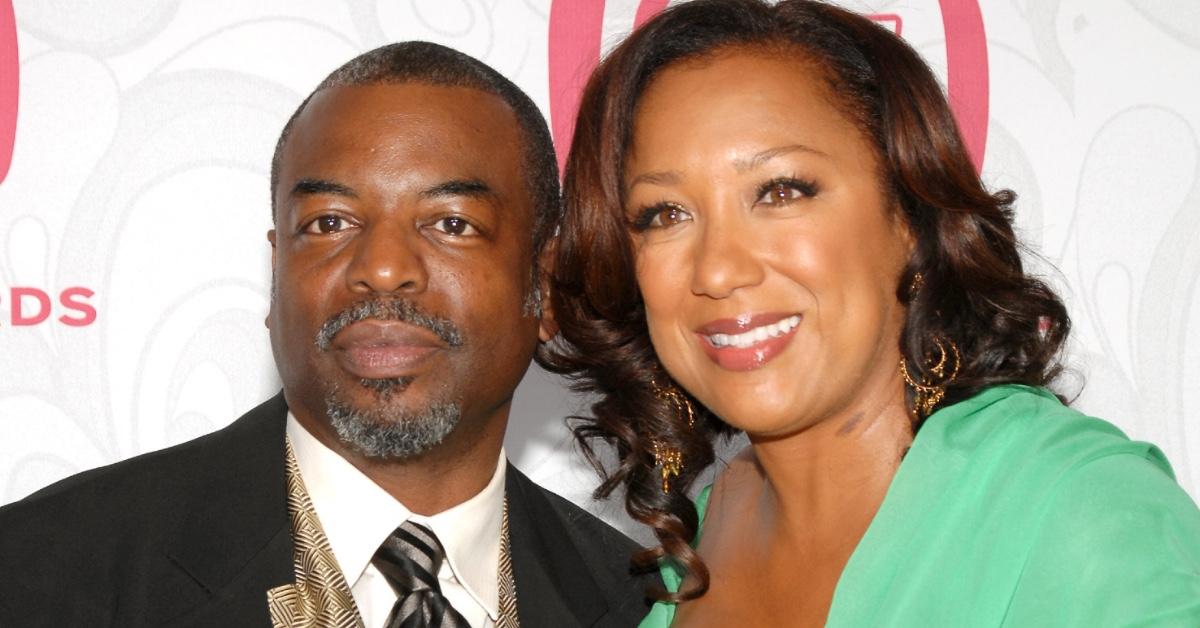 Article continues below advertisement
What is LeVar's net worth, and how much will he make as a 'Jeopardy!' guest host?
Wondering about LeVar's salary for being a Jeopardy! guest host? Alex Trebek was reportedly making $10 million annually thanks to the trivia show before his passing. It could be that guest hosts only make a fraction of that amount, but thankfully there have been clues to how other guest hosts have fared. During Katie Couric's guest host run, the show made a $230,504 donation to a charitable organization she founded.
Article continues below advertisement
While a donation is not the same as a salary, it could be that guest hosts make a small salary and the rest is donated to a charity of their choosing. Donations to charity have been popular on Jeopardy!, especially during the Greatest of All Time Tournament. LeVar Burton doesn't exactly need the money, as his reported net worth is $6 million — not too far off from Alex Trebek's annual Jeopardy! salary.
Between LeVar's success in ABC drama Roots, Star Trek: The Next Generation, and Reading Rainbow, LeVar has built up an empire based on childhood favorites. Hopefully, the next big project LeVar takes on is Jeopardy! and a whole new generation of fans are inspired by his words of wisdom.
You can watch new episodes of Jeopardy! on NBC weekdays at 7 p.m. EST.