Lil Peep's Mom Is Suing His Former Managers for Wrongful Death
Who is Lil Peep's mom Liza Womack? The late musician was very close with his mom, and she is handling his posthumous music and documentary release.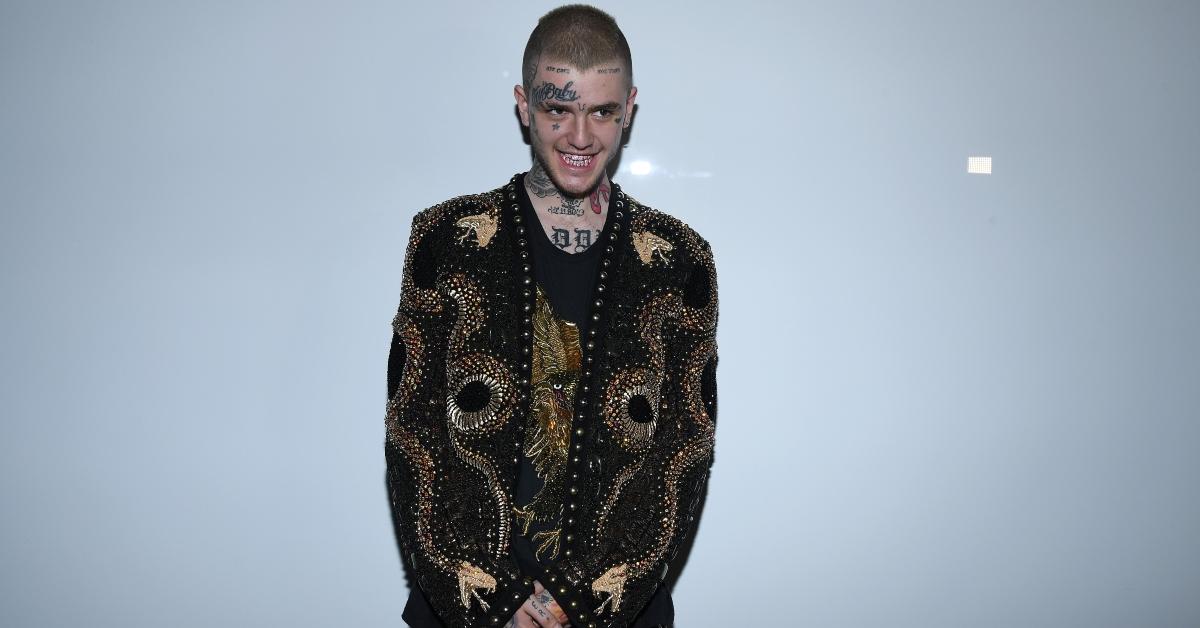 Nearly three years after emo rapper Gustav Ahr aka Lil Peep passed away from an overdose at the age of 21, his life, career, and legacy are being featured in the Netflix documentary Lil Peep: Everybody's Everything. From his Long Island childhood to the way his parents' divorce affected him, to the unbreakable bonds he had with both his mother and grandfather, Lil Peep is finally being honored for what he did during his life instead of harping on how he died.
Article continues below advertisement
Many of those who were closest to the rapper at the time of his death are speaking out at length for the first time in the documentary. His mother, Liza Womack, is a big force in the documentary, and she offers emotional words about who her son was.
Who is Lil Peep's mom Liza Womack? She's been the one preserving his legacy by releasing his unfinished music, and she helped put the documentary together. Read on to find out about Lil Peep's relationship with her, and why she's suing his managers.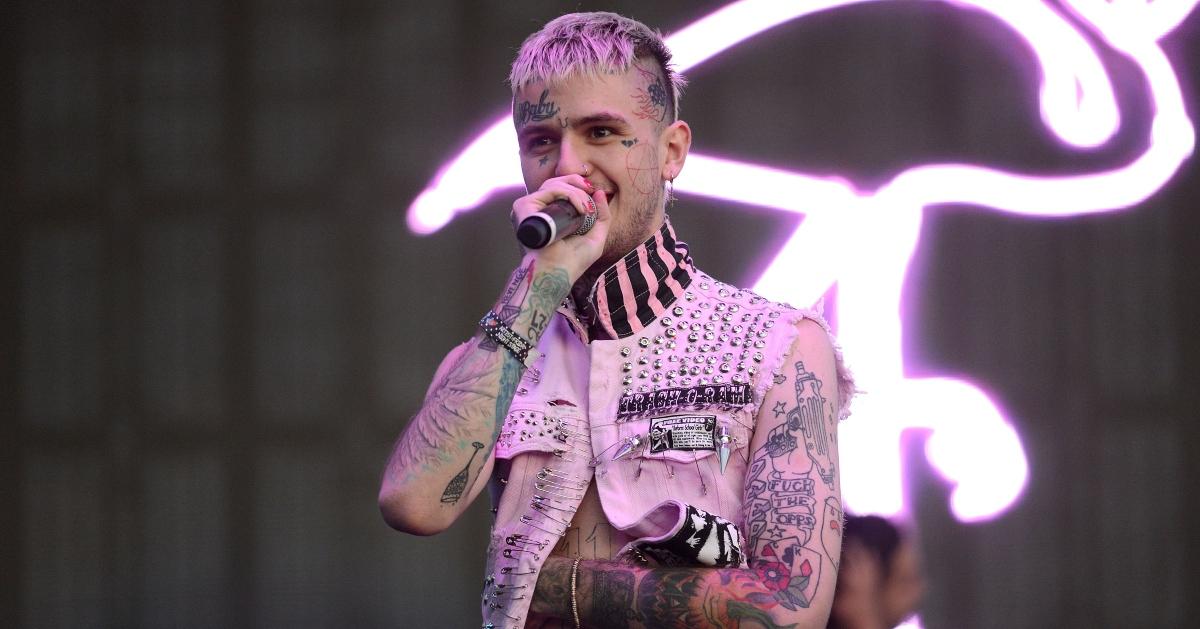 Article continues below advertisement
Who is Lil Peep's mom Liza Womack?
Lil Peep greatly struggled with his parents' divorce, which occurred when he was a teenager. Liza had been married to professor Karl Ahr, and the pair had met when they were both students at Harvard University. After giving birth to Lil Peep in Allenstown, Pennsylvania, the family moved to Long Beach, Long Island. Lil Peep had an older brother, Karl "Oskar." Karl Sr. was in and out of his sons' lives throughout their childhood, and a formal divorce from Liza came when Lil Peep was 14.
The rapper was even the one to tell his mother that her husband was cheating on her. Liza recalled the moment that Lil Peep told her in the documentary.
"Obviously I've never stopped thinking about what it took for him to do that," Liza said. "He's like 12 or 13 years old and standing there in front of his father calling his father out to me, and at that moment, from that moment on, you can imagine his relationship with his father."
Article continues below advertisement
Liza also discussed how difficult it was for Lil Peep to fit in as a kid, and how sensitive he really was.
Both Liza and several of Lil Peep's childhood friends agreed that it was clear early on that the rapper didn't fit in with the majority of the people in his beachside town.
When he started getting tattoos as a teen and smoking marijuana, many kids' parents told them they weren't allowed to hang out with Lil Peep.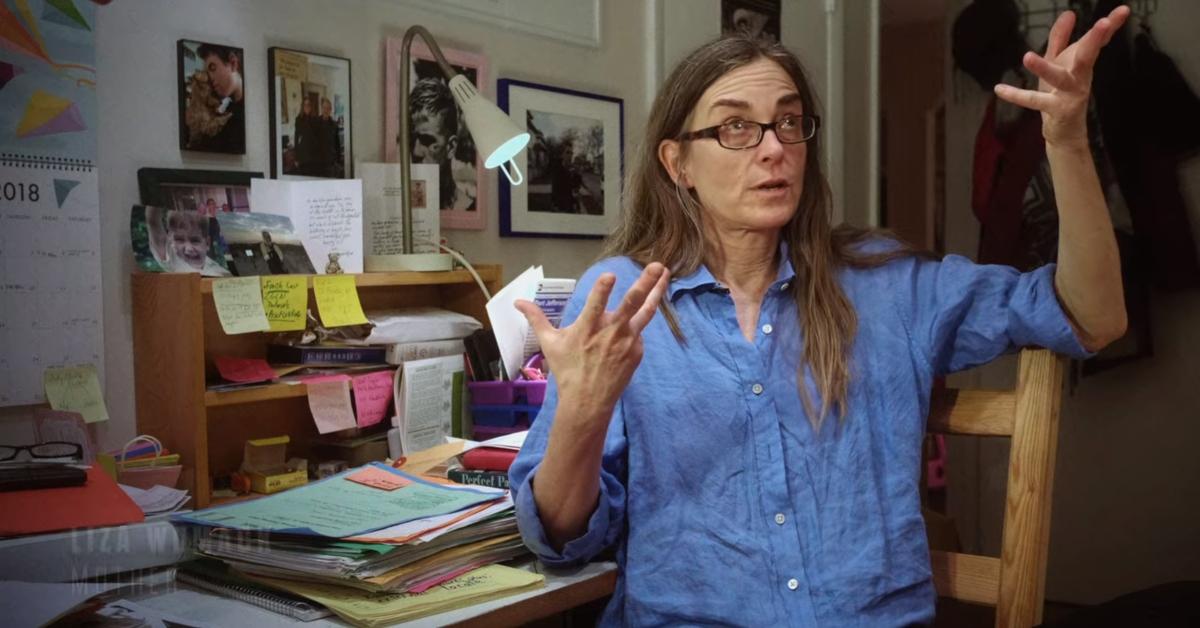 Article continues below advertisement
"I was worried about him for quite a while because he was in his bedroom and he had to have black curtains, so it was all dark in there, and it just seemed so grim," Liza remembered about this time. "He was in there a lot, and sad."
Toward the end of the documentary, Liza got emotional thinking about all of the things her son had dealt with in his short life.
"I think what is really heartbreaking to me though is that he had endured a lot of pain and he had fought his way through it... he fought his way through the pain of his childhood, really, and he just didn't give up..." she said. "You just don't want to let him go."
In the years since her youngest son's passing, Liza has worked tirelessly to keep his legacy alive. She's released some of his previously-unfinished songs, and she's created Lil Peep merchandise.
Article continues below advertisement
In addition to speaking about Lil Peep's early life and upbringing, Liza also provided the home videos that are showcased in the background throughout the documentary.
Though she said she's desperate to keep Lil Peep's legacy alive, she's also working to hold people on his team responsible for the rapper's untimely death.
Article continues below advertisement
Why is Liza suing Lil Peep's managers?
In October of 2019, just under two years after Lil Peep's overdose from fentanyl, Liza filed a lawsuit against the rapper's managers. According to The New York Times, Liza alleged in the filing that Lil Peep's team was aware that the rapper was exhausted and struggling to cope with the stresses of a tour. Instead of getting him help, she claims that they continued to make him perform. She also alleged that his managers provided him with the types of drugs that ultimately caused his death.
She sued manager Bryant "Chase" Ortega and tour manager Belinda Mercer for damages related to wrongful death, breach of contract, and negligence.
The suit also alleged that Lil Peep's managers influenced the impressionable young man, and that they did not provide him a safe environment to perform in. The managers denied any wrongdoing.
Lil Peep: Everybody's Everything is available to stream on Netflix now.