Lily Kwok, the Narrator of 'Frat Boy Genius' Might Be Based on a Real Person
'Frat Boy Genius' revolves around the vehement dispute between Lily, an ambitious programmer, and Evan Spiegel. Is Lily a real person?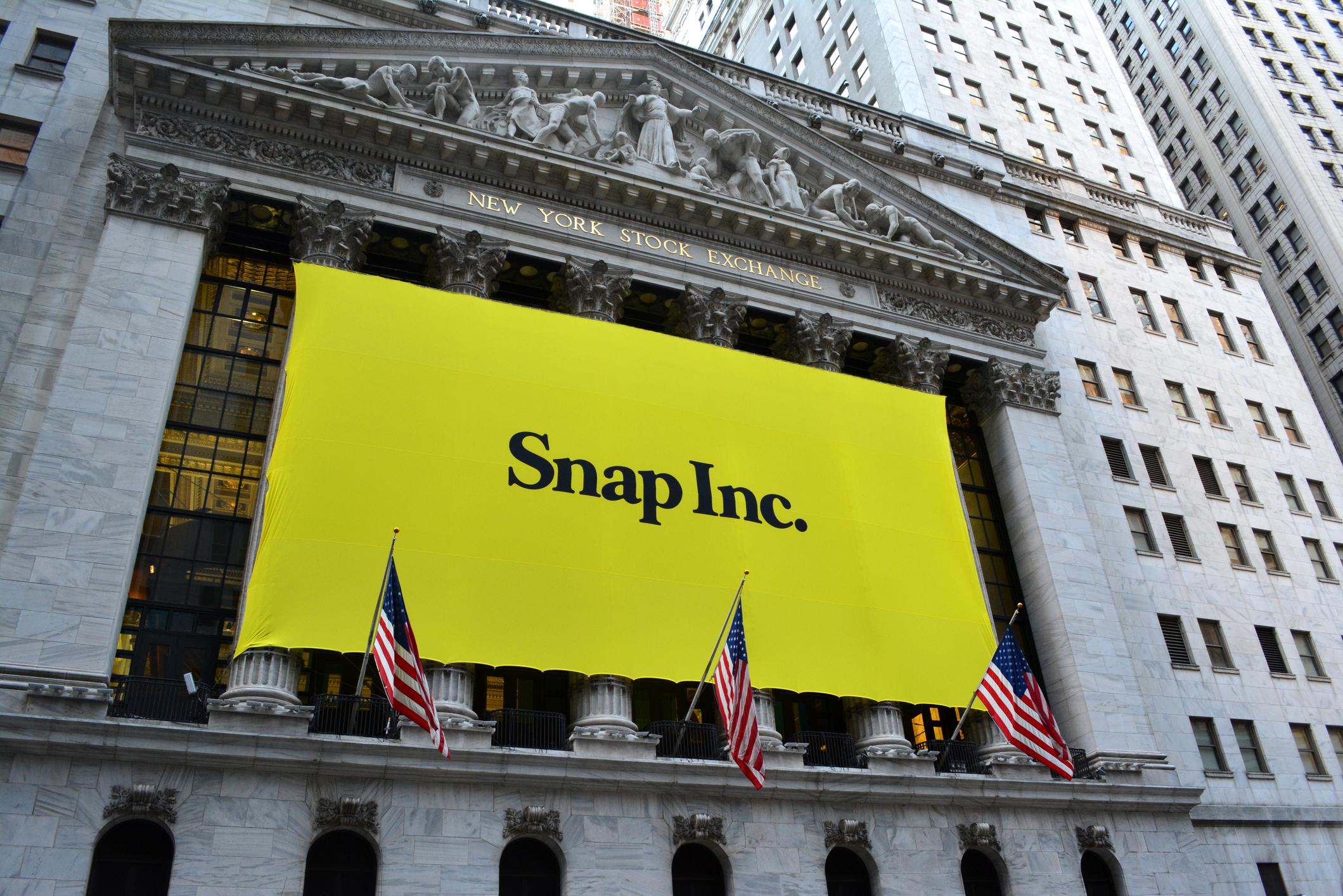 Frat Boy Genius was voted as one of the hottest scripts to be published in 2018. Written by Elissa Karasik, the piece detailing Snapchat founder Evan Spiegel's rapid rise to success is now being adapted to a TV series soon available on Quibi.
Article continues below advertisement
The satire tackles popular myths about the glamorous lives of entrepreneurs, told through the eyes of the narrator, Lily Kwok. Unlike The Social Network, it takes a firm stance against misogyny, capitalist greed, and the old boy network. We investigate: is Lily Kwok based on a real person?
Is the narrator of 'Frat Boy Genius,' Lily, based on a real person?
Frat Boy Genius paints a vivid picture of the frivolous, albeit morally corrupt lifestyle of ambitious entrepreneurs. The incredibly well-researched script references some of the hottest shots working in Silicon Valley, offering a scathing critique of the increasingly obsolete and backward-looking HR practices still prevailing in the industry. It addresses burning issues like misogyny, nepotism, idea theft, and workplace exploitation.
Article continues below advertisement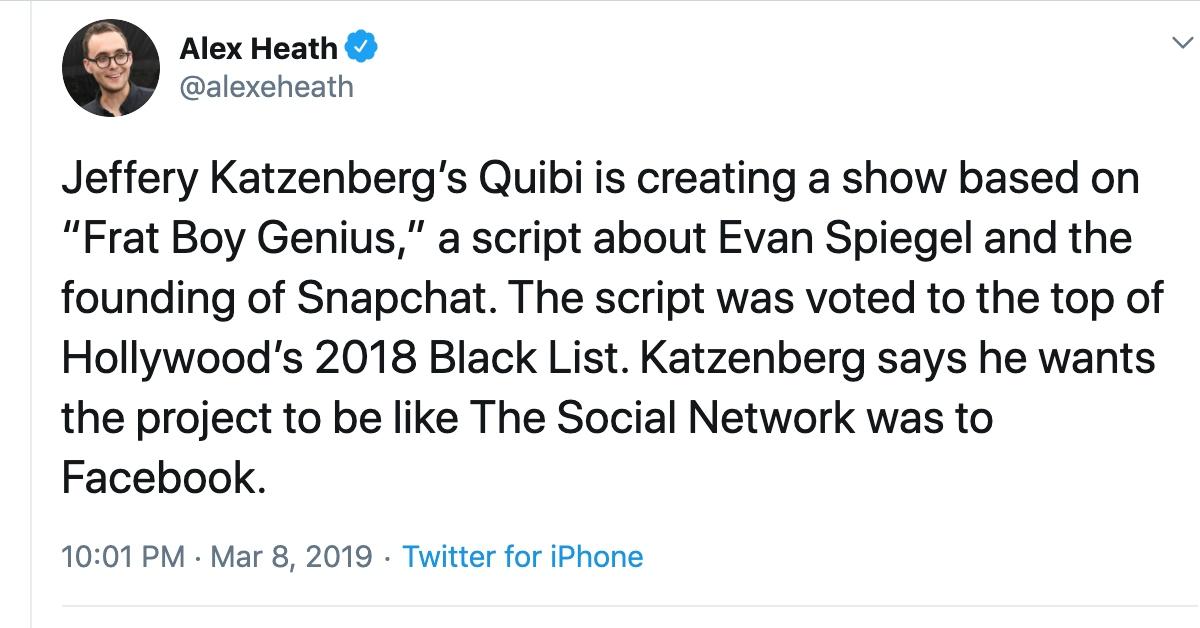 The narrative is told through the perspective of Lily Kwok, a Stanford University graduate determined to make it big as a programmer. According to the script, she and Evan attended the same classes, but their future could not have panned out any more differently.
Article continues below advertisement
It's uncertain if Lily Kwok's character was based on a real person. However, the script is jam-packed with clues hinting at who could have served as an inspiration for her figure. As the text reveals, she loves riding bicycles, spending time at the library, and coming up with careerist masterplans.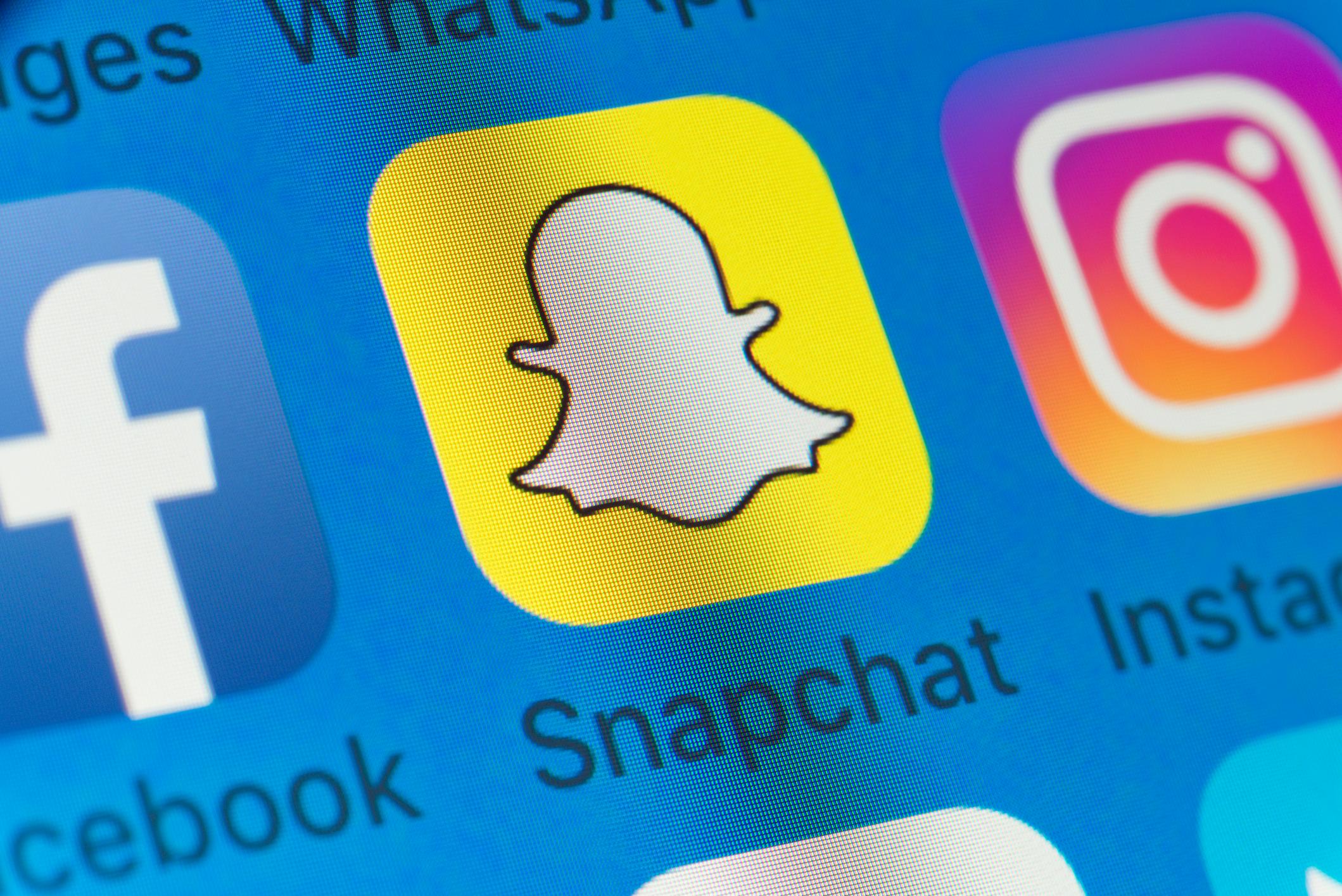 Article continues below advertisement
As the script has it, Lily locked down two internships before graduation. However, she failed to convert the gig at Google or MindHive into a steady job. Desperate to earn money, she ends up applying for an entry-level designer job at Snapchat, and she bags the opportunity without any trouble.
Although she is hired, her age-old tensions with Evan don't fade away overnight. In a meeting, she presents a fantastic idea most managers show a great deal of interest in — except for Evan.
Article continues below advertisement
As she explains during the presentation, it would be beneficial for the platform to introduce stories that can be viewed for up to 24 hours. These could foster brand sponsorship deals, she explains. Evan dismisses the idea — only to inform her a few days later that he changed his mind and hired a team of engineers to execute it.
The new feature turns out to be an immediate success. Evan takes all the credit, thereby completely disrespecting Lily's hard work. That's when all hell breaks loose.
Article continues below advertisement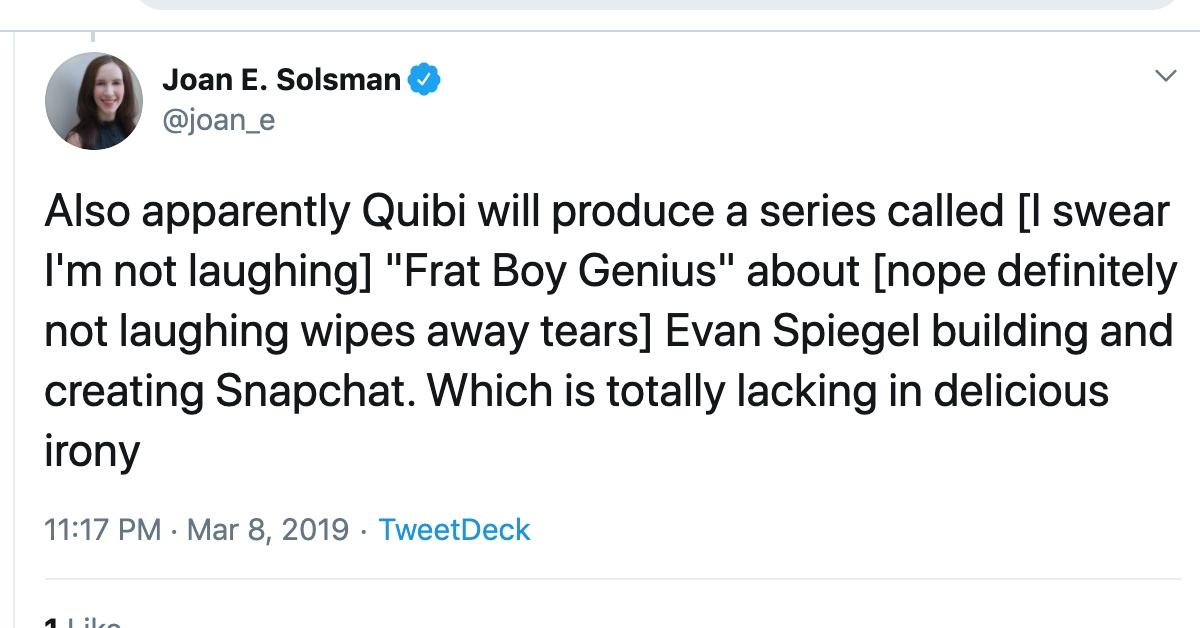 Lily might be based on a real person, especially because there are quite a few real people in the series.
Other prominent figures mentioned in the script include Snap Inc. CTO Bobby Murphy, Snap Inc. COO Emma White, and Sony Pictures Entertainment CEO Michael Lynton.
Article continues below advertisement
The script references other Snap Inc. employees as well, though their titles were changed. Akshay Gopalan is introduced as the chief strategy officer. In real life, he works as an engineering manager. Mike Randall is the monetization VP, instead of VP of business and marketing partnerships. Almost every character appearing in the script is based on real-life figures.
Frat Boy Genius drops on Quibi's launch date, April 6.