So, Is Quibi's 'When the Street Lights Go On' Actually Based on a True Story?
Is Quibi's new young adult murder mystery series 'When the Street Lights Go On' based on a true story? Here's everything we know about it so far.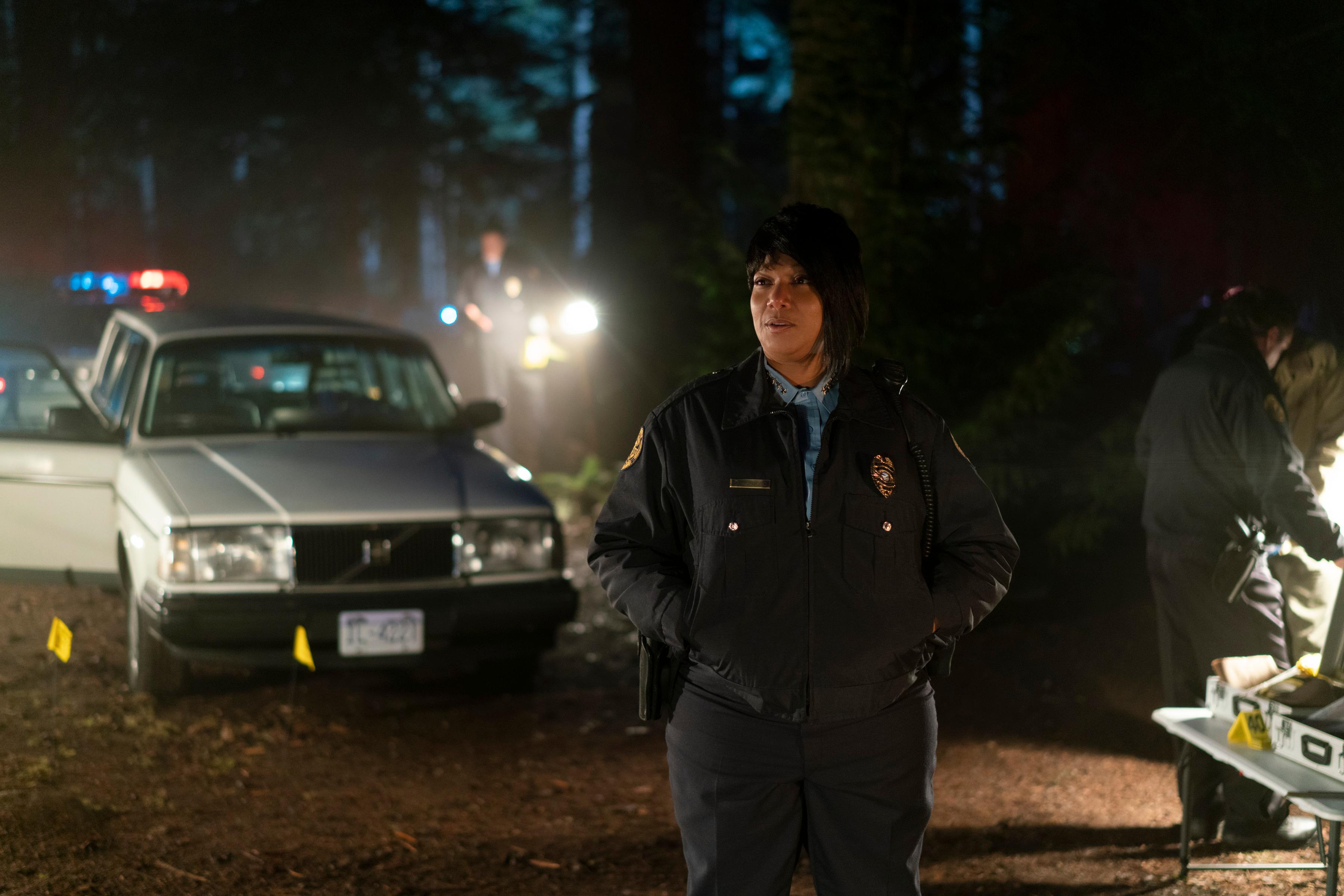 Quibi's April 6 launch offers viewers a litany of different TV shows, ranging from the hilarious Chrissy's Court to the uplifting Thanks A Million. But the young adult murder mystery When the Street Lights Go On is really catching people's attention. It's an intriguing series with a curious setup and some very strong Stranger Things vibes you probably weren't expecting. People also seem to think it's based on a true story, interestingly enough.
Article continues below advertisement
When the Street Lights Go On is one of Quibi's "Movies in Chapters" series that's viewable in bite-sized chunks on the app. Set in the '90s, it follows the aftermath of a young girl's murder and how it rocks a small community in the suburbs. The victim's sister and friends work together while coming of age during the investigation.
But did this story really happen? We've got everything you need to know about the Quibi series before jumping in on the new platform.
Article continues below advertisement
Is 'When the Streetlights Go On' based on a true murder case?
It might be interesting to imagine that this new movie, which plays out in bite-sized chunks, was actually created with a real-world event in mind. But it doesn't seem to be the case that Quibi's When the Street Lights Go On was based off of anyone in real life — or even similar stories that come about from the sometimes chilling stories of childhood.
For what it's worth, however, the answer to the question is a resounding "No." That doesn't make it any less interesting to follow, though — or it shouldn't, at least.
The show is the brainchild of director Rebecca Thomas, who had hands in the Netflix powerhouse Stranger Things. (Which probably explains those aforementioned Stranger Things vibes.) It also features writers from It and actors from popular series.
Article continues below advertisement
Queen Latifah, Tony Hale, Sam Strike, Kristine Froseth, and a spattering of other famous faces lent their talents to the show to make it the best they possibly could, with plenty of twists and turns along the way. It's a work that'll no doubt have you wondering what's going to happen next at all times.
Article continues below advertisement
The series (technically a movie) spans 10 "episodes," and it among the first batch of content launched alongside Quibi and the rest of the shows already planned. Every episode is available as part of chapters that are only 10 minutes or less — to fit in with the rest of the "quick" bites of content on the app. So if you're curious about how the narrative will play out, it should be simple to get through. Just don't expect to be able to sift through news reports for a true story that informs the movie.
If you're looking for a good coming-of-age tale, though, When the Street Lights Go On is a great choice for your inaugural Quibi viewing. And we all need something really fun and entertaining to lose ourselves in right about now, isn't that right?