'Deadliest Catch' Star Linda Greenlaw Got Married at 52 Years Old — Who Is Her Husband?
Author and former captain Linda Greenlaw stars on the popular Discovery reality series 'Deadliest Catch.' Meet her husband, who she married at age 52.
Ever since it first premiered in 2005, Deadliest Catch has become one of the biggest shows that has ever been on the Discovery Channel. Following the escapades of some of the world's greatest fishermen as they navigate constantly dangerous waters and weather phenomena to secure big hauls of sea life, the show has remained a fan-favorite for nearly two decades.
Article continues below advertisement
For Season 19, a new face has joined the cast of Deadliest Catch: Linda Greenlaw. She brings a certain level of expertise with her that will likely prove invaluable as the rest of the cast navigates the challenges they'll undoubtedly face on the water this go around.
So, what do we know about Linda? Who exactly is she? Keep scrolling for the details.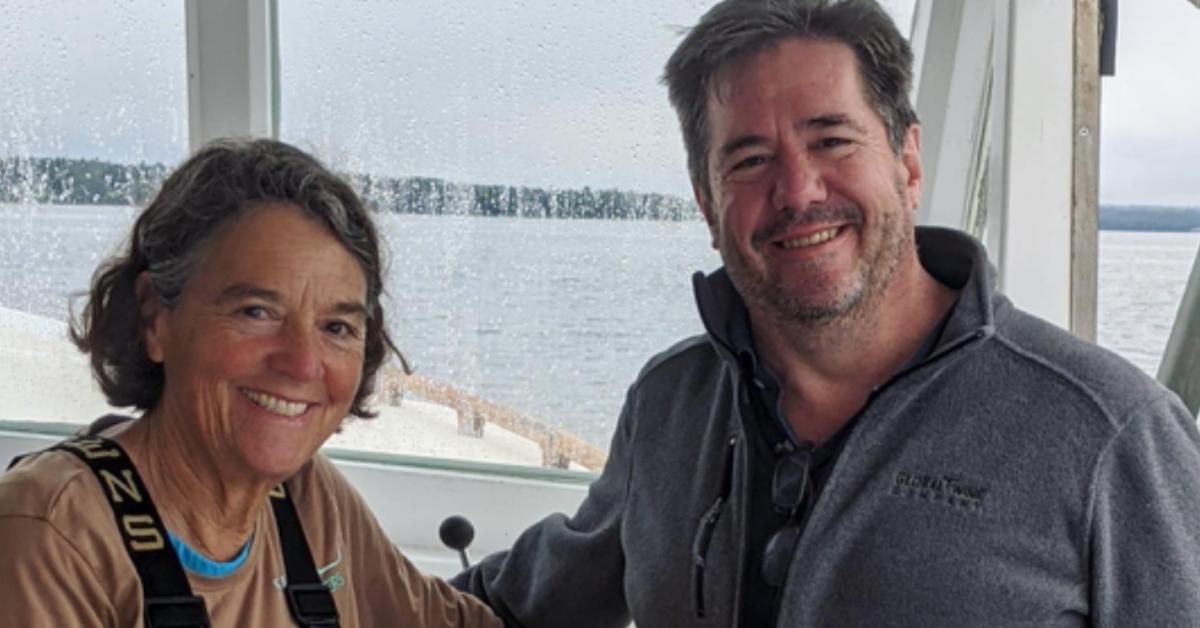 Article continues below advertisement
Who is Linda Greenlaw, the new addition to 'Deadliest Catch'?
Linda is a best-selling author and is the only female to ever serve as a swordfishing boat captain on the East Coast. She is best known for captaining the Hannah Boden fishing boat and warning crew members on the now-sunk Andrea Gail vessel of a dangerous storm in October 1991.
Linda's heroic efforts were showcased in the 1997 book The Perfect Storm by Sebastian Junger, as well as the film of the same name, where actress Mary Elizabeth Mastrantonio played Linda.
After retiring from being a swordboat captain, Linda started writing books about her maritime expeditions. Her most popular non-fiction books include The Hungry Ocean, All Fishermen are Liars, The Lobster Chronicles, and Recipes from a Small Island. Her most popular fiction books include the Jane Bunker mysteries like Slipknot and Fisherman's Bend. You can visit her website here.
Article continues below advertisement
Is Linda Greenlaw married?
Yes! Linda's husband is Steve Wessel. They got married in 2012, calling it a "shotgun wedding without the pregnancy," per the Cape Cod Times. Linda was 51 years old at the time and had married Steve only eight months after meeting him.
Article continues below advertisement
Linda Greenlaw unexpectedly became a mother in 2006.
Article continues below advertisement
In 2006, a man moved to the island with his 15-year-old niece, Mariah. While Linda sensed there was something strange about their dynamic, she would have never guessed that the man was molesting his niece. After Mariah ran into the house of one of Linda's friends in tears, explaining that she didn't want to go back to her uncle, Linda was nominated by her peers on the island to become her legal guardian. Linda was 46 years old at the time.
It was later learned that Linda's daughter is named Sarai Johnson and Mariah was a pseudonym.
Article continues below advertisement
What is Linda Greenlaw's net worth?
According to Celebsfact, Linda has a net worth of $5 million. This likely stems from her career as an author. Linda has also been on TV before. According to her IMDb, she was featured on the series HBO First Look and the PBS series Quest: Investigating Our World.