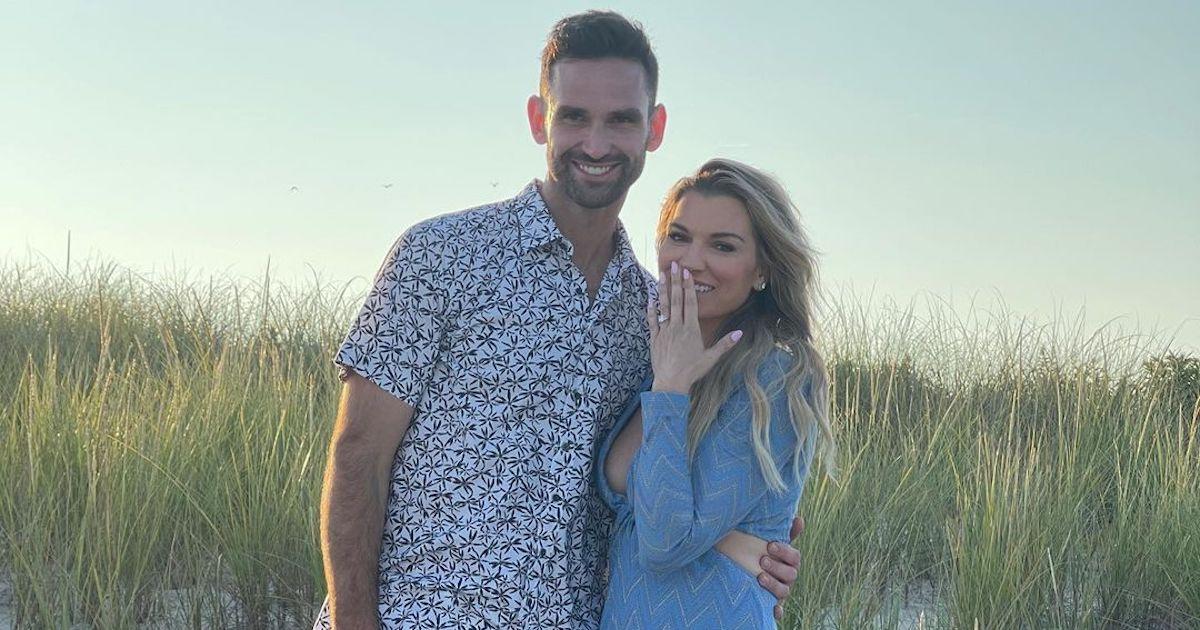 'Summer House' Stars Lindsay Hubbard and Carl Radke Are Engaged
The seventh season is Summer House is shaping up to have one epic story arc!
On Aug. 28, O.G. stars and on-and-off couple Carl Radke and Lindsay Hubbard announced their engagement (Carl actually proposed the day before, on Saturday, Aug. 27). The pair briefly dated during the fourth season of the show, and they reconciled off-camera once Season 6 wrapped up.
Article continues below advertisement
The duo will now be taking the next step in their relationship. Carl poignantly popped the question in the Hamptons — which is where the two have spent many summers together (even before the show began!) — and the cameras were rolling when he got down on one knee.
As Summer House fans get ready to see a RadHouse wedding, they may be interested in finding out more about Lindsay's new diamond sparkler. Read on to find out everything you need to know about their engagement.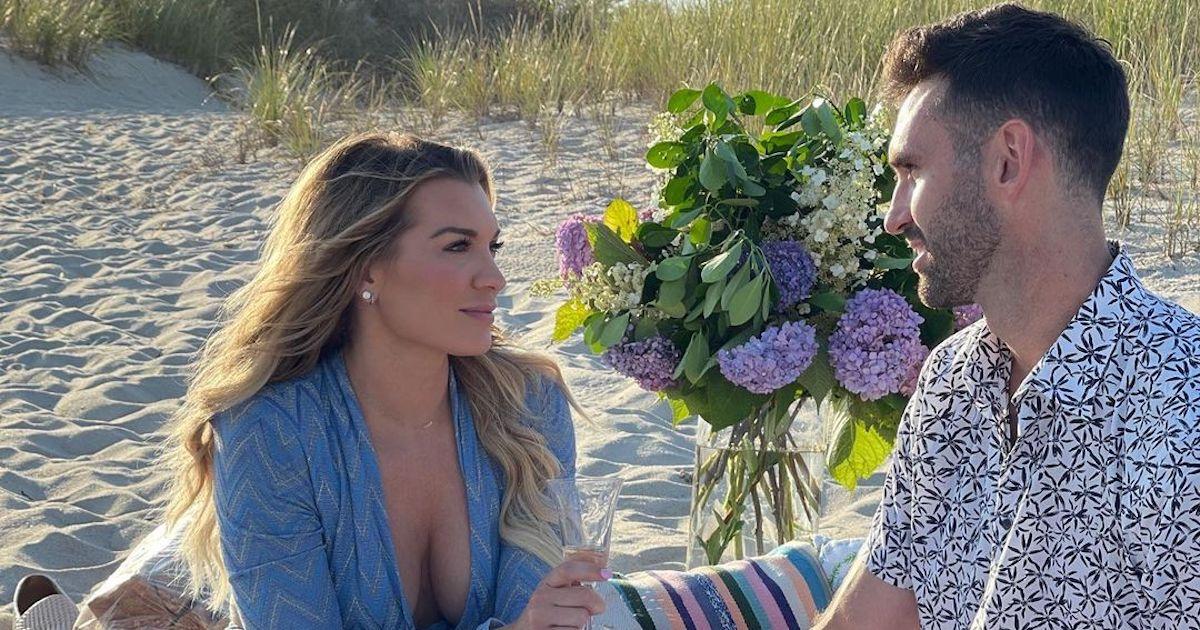 Article continues below advertisement
Carl Radke and Lindsay Hubbard got engaged while filming 'Summer House' Season 7.
Less than a year after they went public with their relationship, Carl and Lindsay confirmed that they were engaged. The two announced the exciting news on their respective Instagram feeds. They shared snapshots at the proposal scene, and they each offered a glimpse at Lindsay's ring.
Carl proposed at Dune Beach in Southampton, and the newly-engaged pair discussed the details of the proposal in an exclusive interview with People.
Per the outlet, Carl got Lindsay to the beach under the guise that they would be enjoying a bonfire with their co-stars for the show. Instead, when Lindsay walked down from the boardwalk to the sand, she was met with various signs that referenced different parts of their love story.
Carl soon got down on one knee, and he told the outlet about what exactly he said during the proposal.
Article continues below advertisement
"As we got there, I told her, 'We haven't had time to have alone time this summer, and I wanted to do something special.' And I had the ring in a beach bag that she was carrying that I snuck in there," Carl said to People. "And she turned her back, and I figured, 'This is my chance' and I grabbed the ring, got down on one knee, and I turned her around and told her I wanted to spend the rest of my life with her, how happy I was, and that our love story was just beginning."
Article continues below advertisement
Once Carl asked the important question, Lindsay noted that she wasn't concerned about the ring, and that she joked she was ready to marry him on the spot.
However, the Loverboy salesman did offer his now-fiancé quite an impressive diamond ring to commemorate their engagement.
Lindsay's engagement ring features more than 4-carats worth of diamonds — details.
Though Lindsay wasn't initially concerned about the ring, once she did manage to take a look at her new piece of jewelry, she said that it was the "most incredible thing" she had ever seen (except for Carl).
Lindsay's engagement ring features a 3.5-carat main square brilliant cut diamond, and it comes from jewelry designer Nicole Rose (who is a friend of Lindsay's). Per People, two half-moon diamonds flank the main stone as well, which means that the ring itself features more than four carats worth of diamonds.
Article continues below advertisement
After Lindsay said yes "a thousand times," the pair celebrated the big day at Dockers Waterside Marina & Restaurant in East Quogue.
Lindsay's dad and stepmom were on hand to celebrate, as were a few of her Summer House co-stars: Paige DeSorbo, Mya Allen, Kyle Cooke, and Danielle Olivera. Their former co-star, Andrea Denver, was there as well.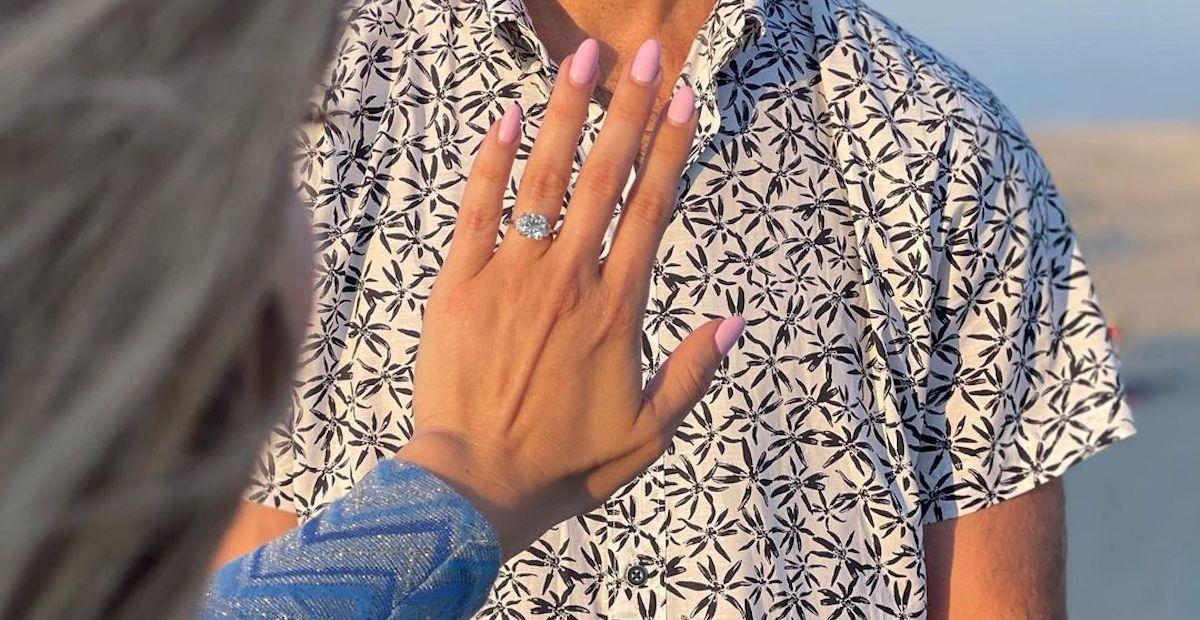 "They were all surprised too because the entire house didn't know it was happening — they also thought they were going to a bonfire," Hubbard says. "Amanda [Batula] even missed it because she was back in New York City, taking care of her dogs who just got spayed. But Kyle FaceTimed her, and we got to say hello."
Here's to hoping that Summer House Season 7 premieres sooner rather than later so fans can see more from Carl and Lindsay's engagement.
You can stream Summer House on Peacock now.