Lindsey Has Made Huge Strides Since 'My 600-lb Life'
Season 8 of everyone's TLC guilty pleasure, 'My 600-lb Life,' is back in full force. Let's catch up with Dr. Now's patient, Lindsey today.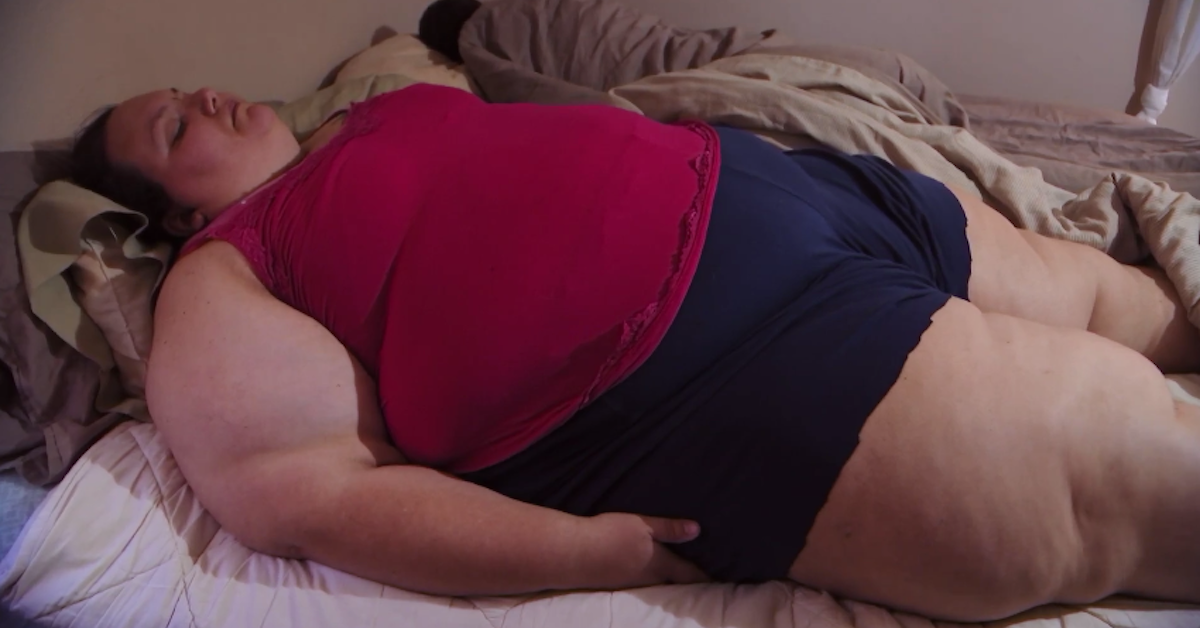 Article continues below advertisement
"With how bad my body is now, I feel like it's a miracle I still wake up in the morning," Lindsey says when we meet her, saying that she's blessed because her biggest fear is dying in her sleep. "My weight's gotten to the point where I feel like I'm falling apart and I'm in constant pain."
Article continues below advertisement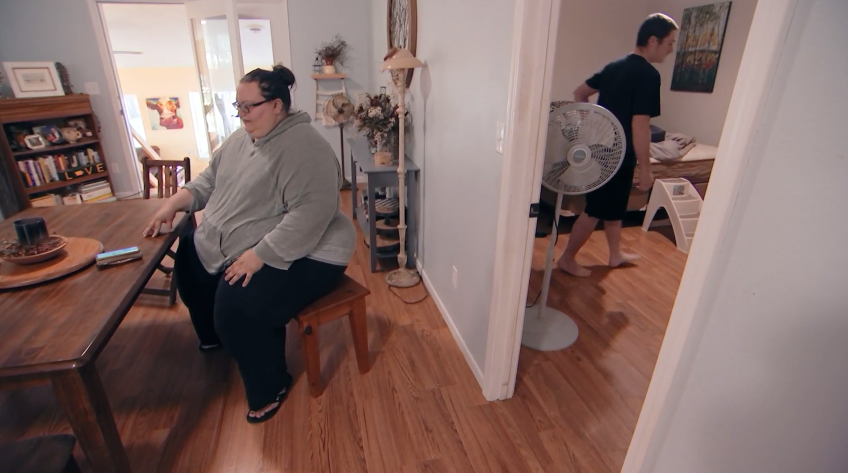 Lindsey lost almost 200 pounds before her surgery.
"Lindsey Witte had it all: a white picket fence, a loving husband, and a great job," reads the description of her episode. "But now her food addiction is threatening to ruin everything. As she embarks on a weight loss journey to save her life, it is questioned whether her husband is a support or an addict himself."
Article continues below advertisement
Throughout the first few months of her recovery, Lindsey comes to learn that having her husband and low-key alcoholic enabler Paul along with her might be stunting her growth. As she moves to Houston to undergo Dr. Now's care, she makes the wise choice to leave Paul behind so that she can focus entirely on her treatment with the help of her trusted friend Irene, who has a better grasp on what she's going through.
Article continues below advertisement
By Month 9, Lindsey has lost 131 pounds and is approved for surgery by Dr. Now. "I can't believe I lost that much weight and I feel excited about that," she says. "I just really hope that this is enough to make him proud of me."
"Oh my gosh, that is awesome! I was not expecting that," she laughs in relief when she's approved for her sleeve operation. But there's a catch: Dr. Now sets another weight-loss goal for Lindsey to meet before her weight-loss surgery two months down the line. She must now lose an extra 40 pounds, and Lindsey goes above and beyond his call of duty.
Article continues below advertisement
"I'm so excited right now," she exclaims. "I was really worried and scared this whole time that I couldn't do it and that I'd fail but I feel really encouraged with the progress I made and I know I can do it now."
Article continues below advertisement
Lindsey has now set up a Facebook page for fans to track her progress.
Since appearing on the series, Lindsey has joined a gym and committed to work out with her weight-loss partner and friend Irene. "I'm not sure I could have made it as far as I have in this time without her help," Lindsey says. "And I'm grateful for that."
She's also established a Facebook group called "Second Chance Success - The Real Lindsey Witte" for fans to "come with me along to this journey of good health."
When we leave her at the end of the episode, her weight has gone down so much she's almost in the 300s, which she says is more progress than she's ever made before, including the last time she got sleeve surgery. However, Dr. Now makes her promise that she will also start psychotherapy in the next month, as he thinks her progress will only be short-lived unless she "deals with some things."
Article continues below advertisement
A determined Lindsey says that "nothing is going to shake my commitment to doing what I need to have the life I want," and stresses that she wants to have "a family with Paul someday," which will require them both to get healthy again.
Now, it seems like she's made huge strides in terms of putting her health first and has been posting photos and updates to her Facebook page that suggest she's right on track. "Shaving your legs might seem insignificant but to me it's another small victory," she recently shared. "I can actually see my ankles."
Just two days before her episode aired, she wrote, "I've been working really hard to banish this monster forever. Turning to counseling, healthy options instead of unhealthy ones and knowing food is fuel not something you turn to for comfort no matter how hard it gets."
We're so proud that Lindsey's managed not just to shed the pounds, but also to renew her outlook on life and on her relationship with food.
New episodes of My 600-lb Life air Wednesdays at 9 p.m. on TLC.