Yes, Some Liquor Stores Are Open on Thanksgiving — but Order Ahead of Time Anyway
Where are liquor stores open on Thanksgiving? See which states let liquor stores do business on the holiday — and how to shop safely this year.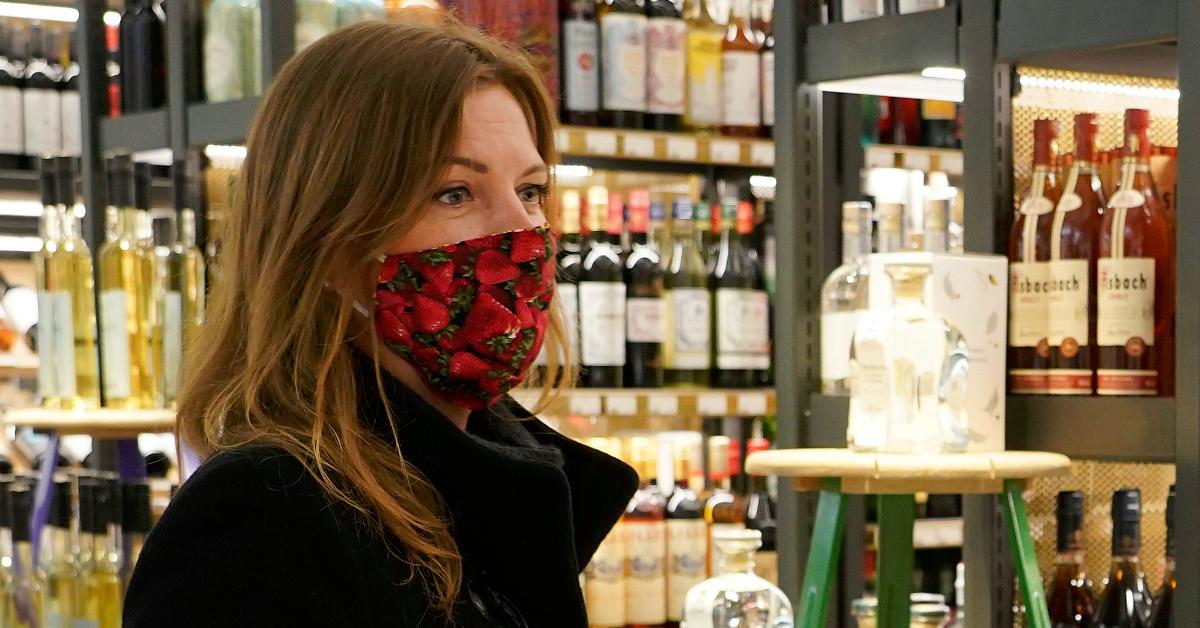 Thanksgiving can be an anxiety-prone holiday, even when get-togethers are socially distanced. (Family drama plus video chat glitches? Yikes.) So it's understandable that every November — and November 2020 in particular — people want to know if liquor stores are open on Thanksgiving.
Article continues below advertisement
Unfortunately, there's no easy answer. Thanksgiving liquor availability varies by state and even by city. And this year, the coronavirus pandemic means that liquor stores that are ordinarily open on Turkey Day might be closed. Your best bet is to call your local liquor store to ask about its Thanksgiving hours. Or, better yet, stay home and get your booze delivered if delivery services are available!
We can, however, offer some guesses about whether you'll be able to stock up on scotch in your area.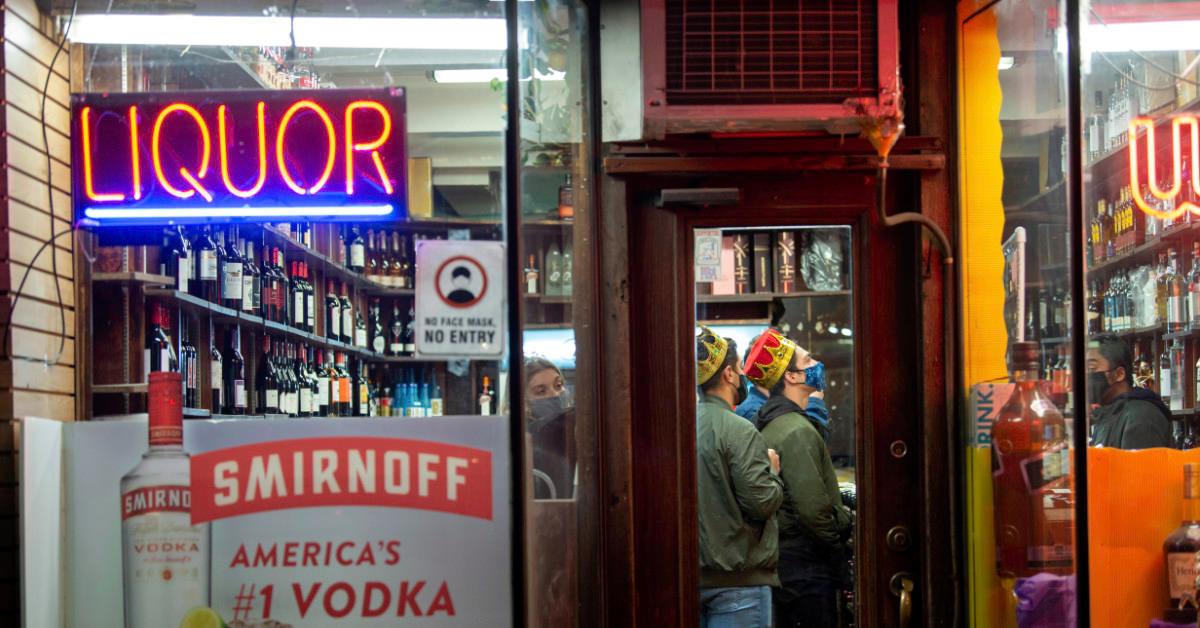 Article continues below advertisement
Where are liquor stores open on Thanksgiving?
According to Country Living, state-owned liquor stores are often open on Thanksgiving in the states of Alaska, Arizona, Arkansas, California, Colorado, Florida, Georgia, Hawaii, Illinois, Indiana, Iowa, Kentucky, Louisiana (in certain areas), Maine, Maryland, Michigan, Missouri, Nebraska, Nevada, New Jersey, New Mexico, New York, Oregon (in some cases), South Carolina, Vermont, Washington, West Virginia, Wisconsin, and Wyoming.
And the site says that state-owned liquor stores are often closed in the states of Alabama, Connecticut, Delaware, Idaho, Kansas, Massachusetts, Minnesota, Mississippi, Montana, New Hampshire, North Carolina, North Dakota, Ohio, Oklahoma, Pennsylvania, Rhode Island, and Virginia.
Article continues below advertisement
Consider buying your liquor online — and before Thanksgiving.
Tim Holden, chairman of the Pennsylvania Liquor Control Board, offered advice that liquor customers around the country can heed: "Plan ahead and stay safe."
According to the Post-Gazette, the PLCB recognizes that Thanksgiving week is one of the busiest weeks for liquor stores in the state, and it's encouraging in-person customers to shop in the mid-morning and early afternoon to avoid lines, especially because stores are limiting the number of customers allowed inside at any one time.
Article continues below advertisement
To reduce risk of COVID-19 infection, some liquor stores offer curbside call-ahead ordering with curbside pickup and even online ordering and home delivery. But again, the key is to order as early as possible "as many national retailers and shippers are predicting record shipping levels this year," per the PLCB.
Liquor stores are taking special precautions during the COVID-19 crisis.
In April, as the coronavirus pandemic took hold in the United States, Beverage Dynamics revealed how liquor stores were adapting to the crisis.
"Some stores are staying open with some rules: steady sanitizing, distancing required, credit cards only, limiting 15 customers in the store at a time, no carry out or show-floor help, and one store put up Plexiglas shields," Tom Agnes, liquor operations manager at the Brooklyn Center Liquor in Brooklyn Center, Minn., said at the time.
Article continues below advertisement
And some stores closed their doors to foot traffic. "In order to ensure the health and safety of our team and community, we decided to offer local delivery and curbside pickup only, closing our stores to in-store shopping in an effort to protect our employees and community, despite being deemed an essential business," said Gary Fisch, founder and owner of the New Jersey chain Gary's Wine & Marketplace.
Moral of the story? For the safety of yourself, your loved ones, and store employees, order your liquor ahead of time and online if you can. And if you must shop in-person on Thanksgiving, call ahead to ask the store about hours and about contactless payment and drop-off.
The best way to prevent contracting or spreading coronavirus is with thorough hand washing, social distancing, and wearing a mask or cloth facial covering. If you feel you may be experiencing symptoms of coronavirus, which include persistent cough (usually dry), fever, shortness of breath, and fatigue, please call your doctor before going to get tested. For comprehensive resources and updates, visit the CDC website. If you are experiencing anxiety about the virus, seek out mental health support from your provider or visit NAMI.org.