On Top of "Truth Hurts" Legal Drama, Lizzo Is Now Getting Sued by a Postmates Employee
The singer isn't the one filing a lawsuit this time. News of Lizzo getting sued recently got out and we're all curious to know why. Details inside.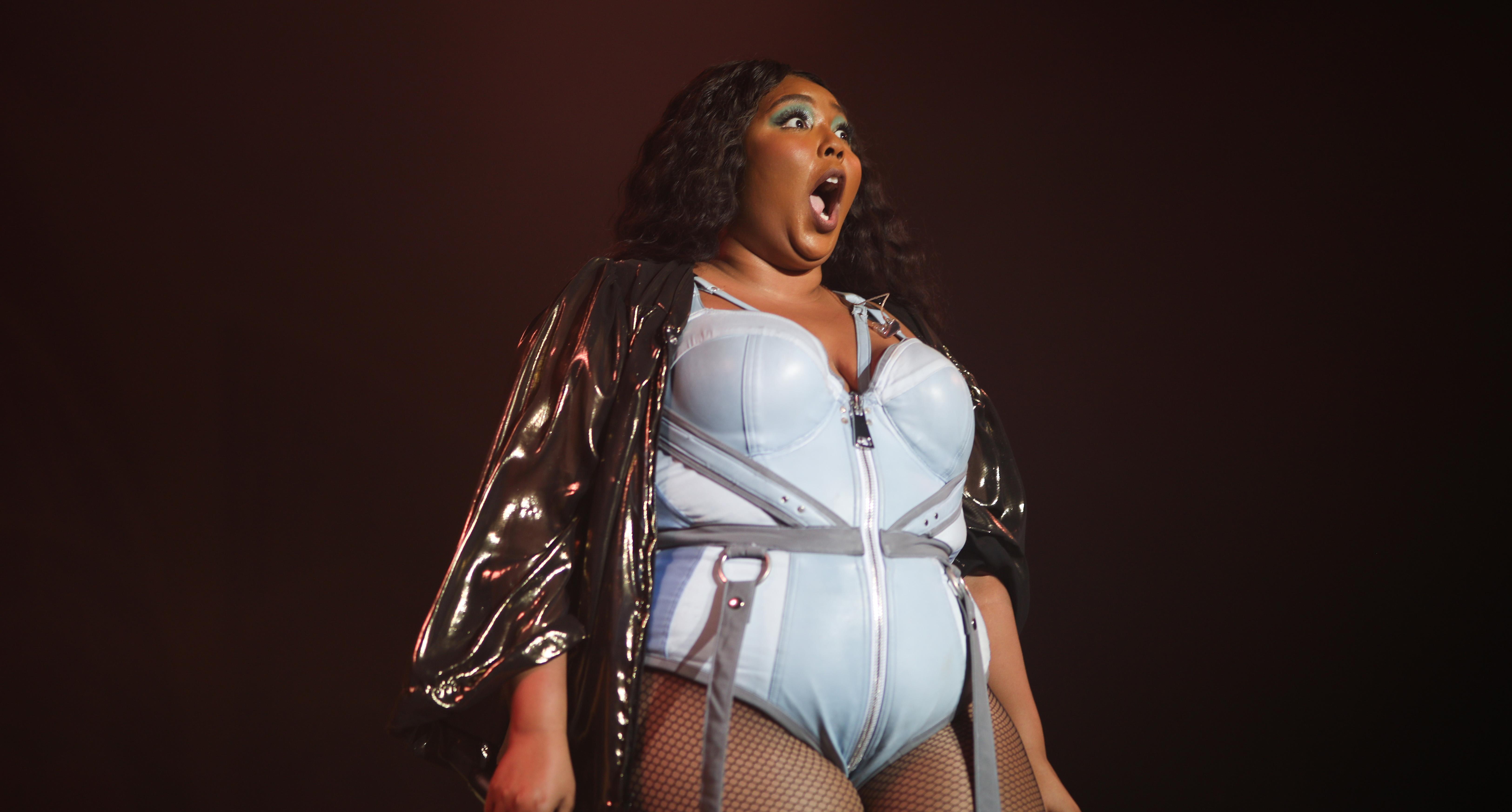 On Sept. 16, 2019, Lizzo had a bone to pick with one of the workers from Postmates. She tweeted: "Hey @Postmates this girl Tiffany W. stole my food she lucky I don't fight no more." The tweet, which also included a photo of Tiffany's face, was quickly deleted, but not before Lizzo's fans started coming for Tiffany.
Article continues below advertisement
After several people called Lizzo out for using her huge platform to target the woman, Lizzo tweeted: "I apologize for putting that girl on blast. I understand I have a large following and that there were so many variables that could've put her in danger. Imma really be more responsible with my use of social media and check my petty and my pride at the door."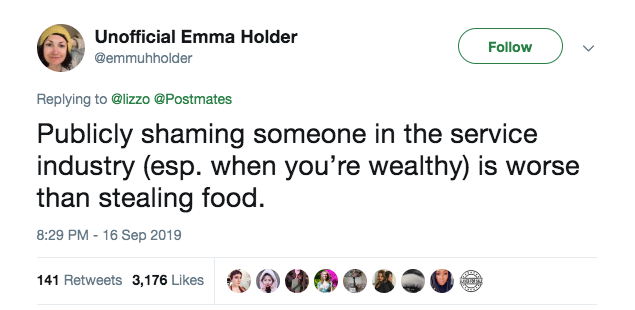 Article continues below advertisement
Although the "Truth Hurts" singer did apologize, it seems like Tiffany isn't ready to move on just yet, especially since Lizzo's accusation was false. What's her side of the story? And why is she filing a lawsuit?
Why is Lizzo getting sued by Tiffany?
Tiffany Wells is now suing the singer for libel, infliction of emotional distress, and false light invasion of privacy. The lawsuit claims that Lizzo's tweet, which got thousands of shares, caused her to fear for her physical safety because she received "direct threats of violence."
Article continues below advertisement
According to Tiffany's lawyers: "Lizzo's conduct was extreme and outrageous in that she used her celebrity to publicly defame, disparage, and threaten a private individual (i.e. [Tiffany Wells]), to roughly one million Twitter followers."
It also went on to say that Lizzo "lacked reasonable grounds for any belief in the truth of her statements and acted negligently in failing to determine the true facts."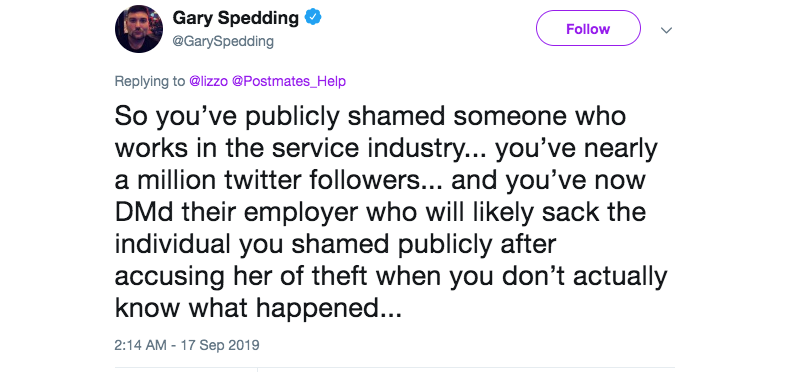 Article continues below advertisement
So, what really happened?
Lizzo accused the 27-year-old of stealing her food, but in reality, Tiffany couldn't deliver the order because Lizzo didn't provide a room number. After Tiffany picked up the singer's food from Luke's Lobster in Boston, she went to the artist's hotel and tried to call her, but she was unreachable.
A source also revealed that she waited for the allotted five minutes before she moved on to complete her next order.
This isn't the first time Lizzo's had to deal with legal issues.
We can only imagine how insane it's been to deal with all the legal drama surrounding her hit single, "Truth Hurts." On Oct. 23, she sued songwriters Justin and Jeremiah Raisen and Justin 'Yves' Rothman, who accused her of plagiarizing their 2017 demo for her song.
Article continues below advertisement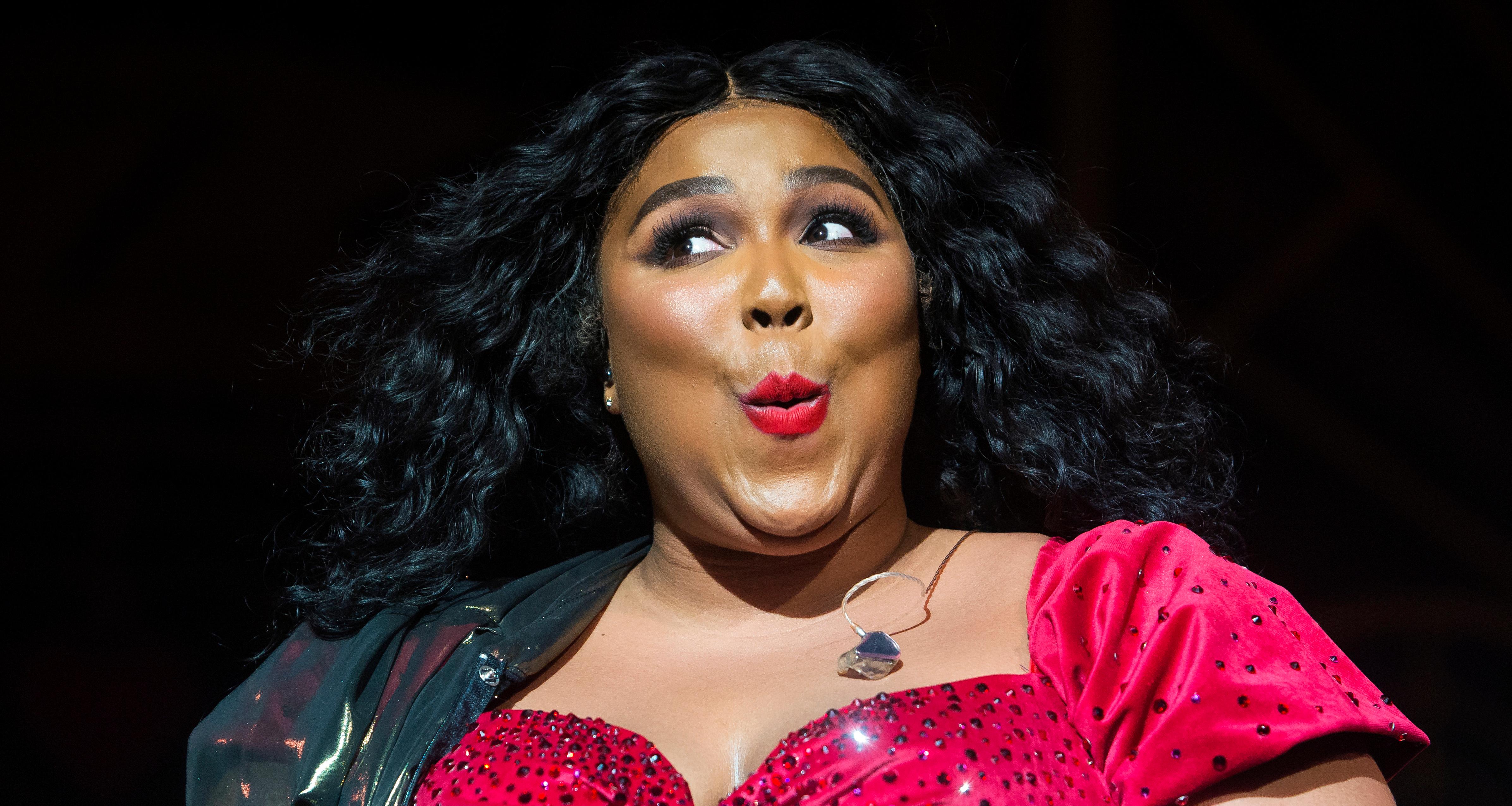 On Twitter, Lizzo explained: "The men who now claim a piece of 'Truth Hurts' did not help me write any part of the song. There was no one in the room when I wrote 'Truth Hurts' except me, Ricky Reed, and my tears. That song is my life, and its words are my truth."
Article continues below advertisement
Her lawyer, Cynthia Arato, also shared: "We filed a lawsuit on Lizzo's behalf to establish, in a court of law, that the Raisens are not writers of "Truth Hurts" and have no right to profit from the song's success. The Raisens did not collaborate with Lizzo or anyone else to create the song, and they did not help write any of the material that they now seek to profit from."
Wasn't there someone else who accused Lizzo of plagiarizing?
Yep, these three men aren't the only ones who sought co-writing credit. Back in 2017, singer and songwriter Mina Lioness came up with a clever phrase that not only went viral, but also became one of the most iconic lines in Lizzo's song. The tweet in question? "I did a DNA test and found out I'm 100% that b---h."
Article continues below advertisement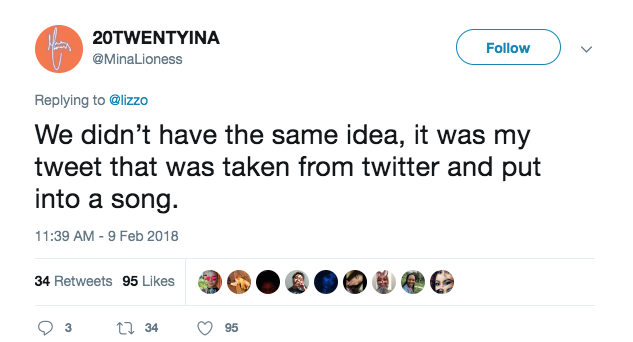 Mina spent over two years trying to prove that the lyric was inspired by her tweet. In fact, when Mina addressed Lizzo directly about it on Twitter, she responded: "I've never seen ur viral tweet but I'm glad it exists."
After getting some help from an intellectual property lawyer, however, Mina is now officially being credited as a writer on "Truth Hurts."
In October, Lizzo explained that her line was originally inspired by a meme that she saw, not knowing that the meme was using a line from Mina's viral tweet. But on Twitter, she confirmed that she would be giving songwriting credit: "The creator of the tweet is the person I am sharing my success with... not these men. Period."
Here's hoping that she won't have to deal with any more legal issues in 2019.