Logan Paul Revealed the Verdict of His KSI Fight Appeal in New YouTube Video
The Logan Paul appeal update is here, and the YouTuber is finally accepting his defeat against KSI from their Nov. 9 fight. Find out what happened.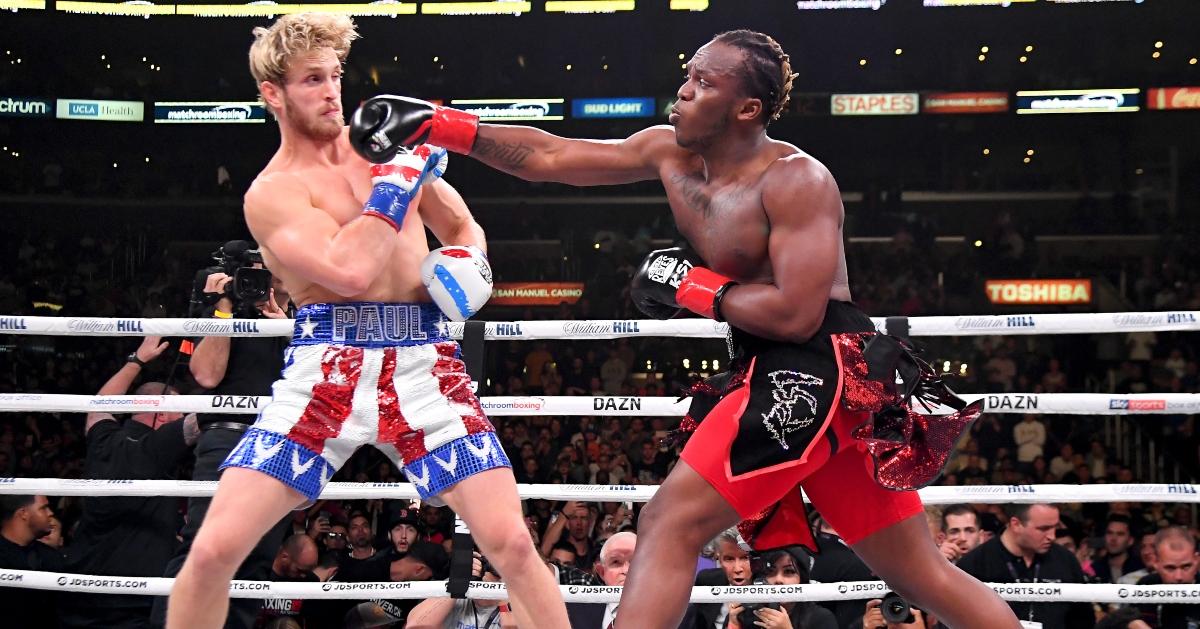 Though the Logan Paul vs. KSI fight took place on Nov. 9, there was drama surrounding the fight that just came to a conclusion. After Logan Paul lost the fight (by a small margin, we must add), he went on to appeal the loss to the California State Athletic Commission. The YouTuber argued that he was penalized for a hit that may have been legal.
Article continues below advertisement
Now, Logan is opening up on his channel about the shocking result of said appeal, meaning the fallout from the fight might actually be over.
We have the scoop on the Logan Paul appeal update, what his future fighting career is shaping up to be, and the huge change he's making to his channel.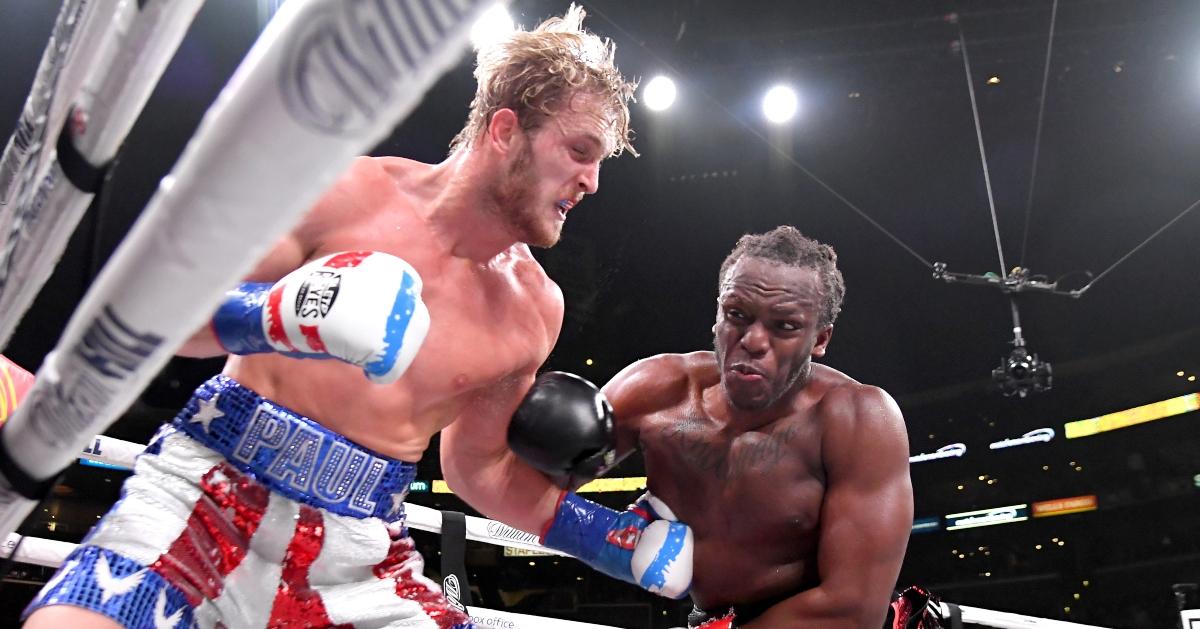 Article continues below advertisement
The Logan Paul appeal update has finally been revealed.
Logan opened up about the appeal decision he received from the California State Athletic Commission (CSAC) in his Dec. 11 video entitled "Congrats KSI."
"I'm back with bad news," Logan began in the video. "My appeal got denied."
Logan went on to describe the reason why he appealed in the first place, and how he's finally coming to terms with his defeat.
"I can't say I did not see this coming. For those of you who do not know, I appealed the two points that the ref took away from me and my boxing fight against KSI, which is the reason I lost," he continued.
"So, KSI has officially, without a question or doubt, won the fight against me. You know, it's not great... If I'm being honest, it stings. I hate to lose. It mostly stings, though, because I shot myself in the foot. I quite literally only lost because of my actions."
Article continues below advertisement
Logan went on to show an excerpt from the appeal denial, which came from Andy Foster in the CSAC. The denial stated that Logan lost because he illegally punched KSI in the head, not for any other reason. It also included that the referee, Jack Reiss, was correct in giving Logan the penalty, and that KSI's victory came from winning the "net points."
Upon the conclusion of the review, Logan's penalty stood, as did the two point deduction.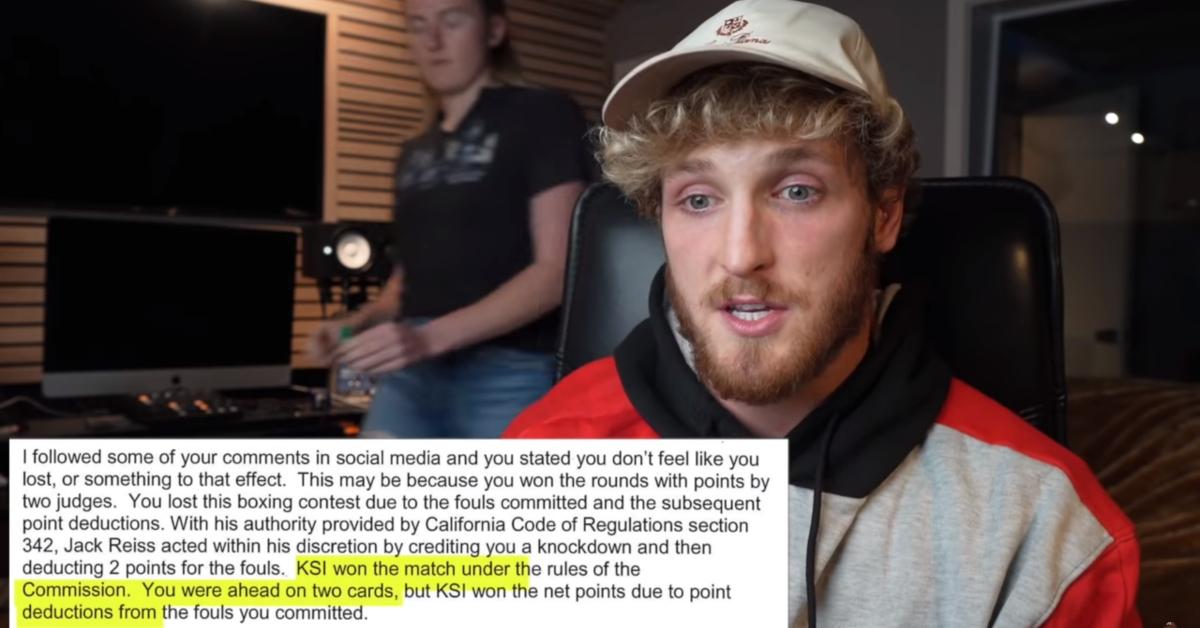 Article continues below advertisement
With Logan finally coming to terms with his loss, he began to blame himself for losing.
"It's just yet another case of literally, 'I took an L in life only because of me,'" Logan explained. "I even said this before the fight... the only person I was really fighting against was myself."
"I'm optimistic for the day where I can stop being my own worst enemy and become my own supporter," he concluded. "I will fight again."
Naturally, because it's Logan Paul, he began to claim that he was feeling sick during the fight, which affected him.
"You can see death in my eyes," he said as he showed footage from the fight. But, he did give KSI some credit, saying the Brit definitely looked "in the zone."
Article continues below advertisement
Logan also expressed his frustrations with how the referee handled the situation, especially since Logan believes KSI did similar moves that were not penalized.
"Jack Reiss, I want you to know: I'm not happy with you, bro..." Logan said. "I know he's one of the best [refs] in the game, but I beg to differ."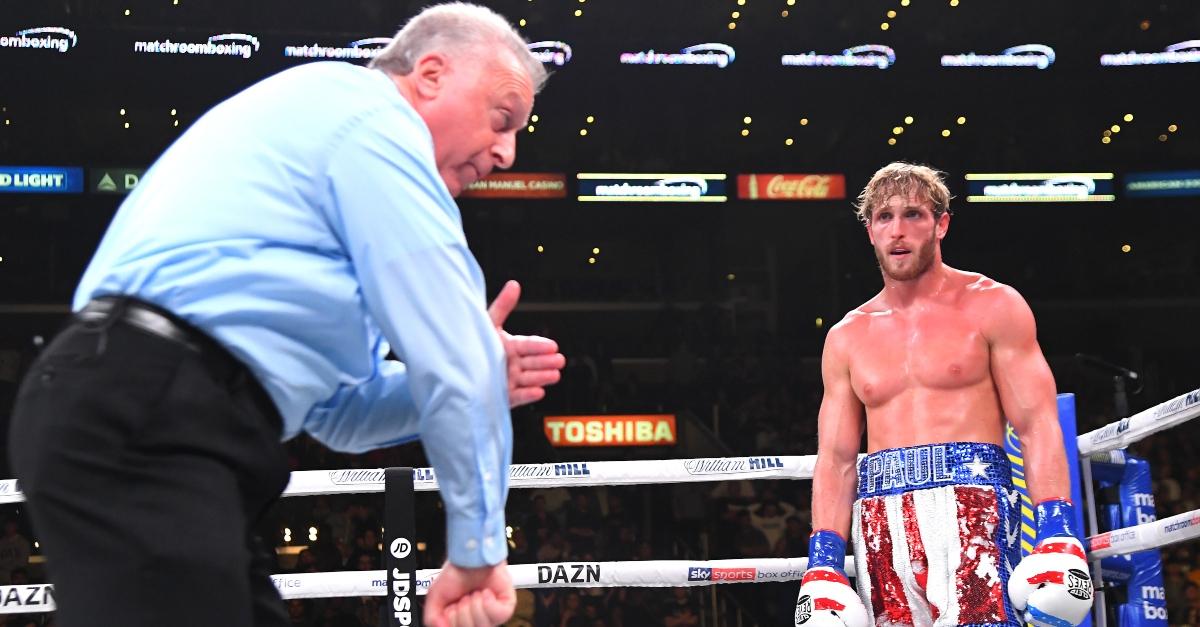 Article continues below advertisement
Who is Logan Paul going to fight next?
Because of his tough loss against KSI, Logan said he's more than ready to take on another competitor. He noted that others had warned him against boxing, because of how hard it is to quit after a poor performance.
"I can't end on a loss," Logan said. "Whoever wants this smoke can come and get it... I'm ready to move on to the next portion of my life, which will most definitely include fighting because it's super exciting, and I think you guys like it."
Logan has called out other fighters in the past, including Dillon Danis and CM Punk and he said that he could easily beat them. But, he has not named his next competitor.
One thing Logan did reveal is how his YouTube channel will be different come 2020.
Article continues below advertisement
Logan also announced an exciting change for his YouTube page.
Though Logan had taken a break from weekly vlogs in 2019, he's ready to add even more to his plate once the New Year arrives.
"Come 2020, we're doing three vlogs a week, two podcasts a week, and a bunch of TikToks," Logan claimed.
Article continues below advertisement
He revealed that he also used the money from the KSI fight to buy a ranch, where he'll be filming a lot of his videos in the future.
Logan noted that he's looking to expand his team in 2020 too. If there was any concern that Logan wouldn't survive his various controversies or the fallout from his KSI fight, it's clear that he's going to be even more of an online presence in the future.
You can watch Logan's appeal and 2020 update video below.