Logan Paul May Have Finally Gotten Himself Canceled Over His Recent Abortion Comments
Logan Paul has done a lot over the years to put him at risk of being "canceled" and his anti-abortion comments have started the #LoganPaulIsOverParty.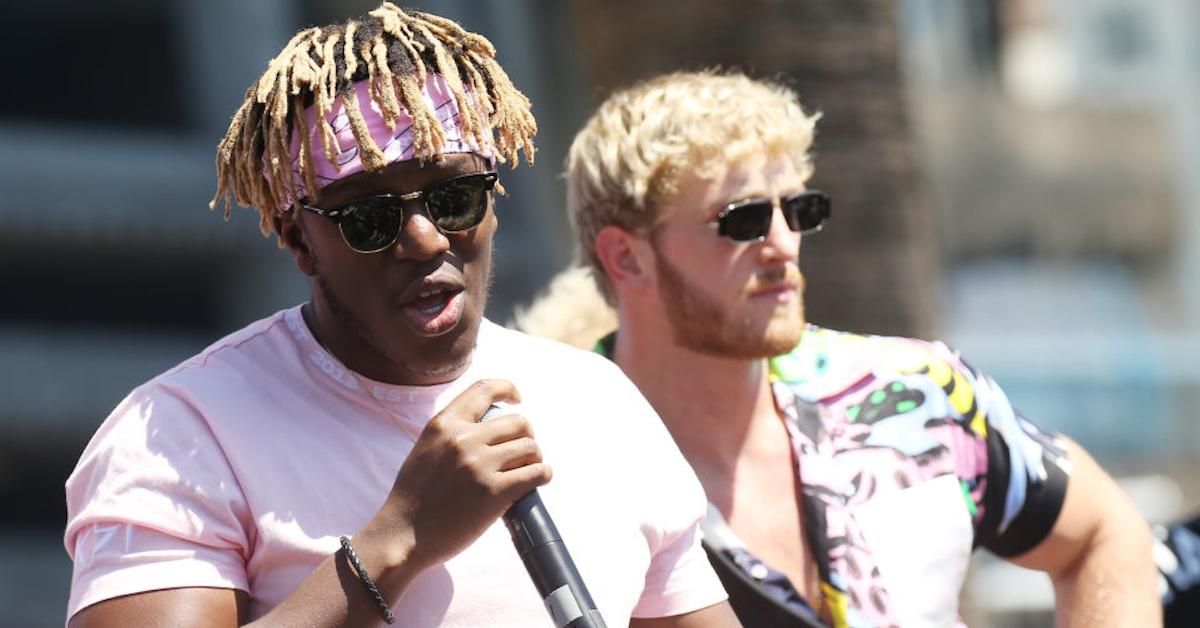 The #LoganPaulIsOverParty hashtag started popping up on Twitter everywhere recently in response to anti-abortion remarks that Logan Paul made during a press conference. He held the presser with KSI, another entertainer, to hype up the rematch of their big-bucks-earning boxing match.
The two men proved that hype matters more than anything when it comes to getting folks to watch the sweet science in action, and they didn't disappoint.
Article continues below advertisement
KSI went in early and hard.
While it looks like Logan has been keeping his head down as of late and training hard (the guy looks like he's in great shape) it appears that KSI has been really working on his trash talk more than anything. And the YouTuber went very heavy into Logan's personal life. Obviously, the "Maverick" wasn't a fan of Olajide Olatunji's approach.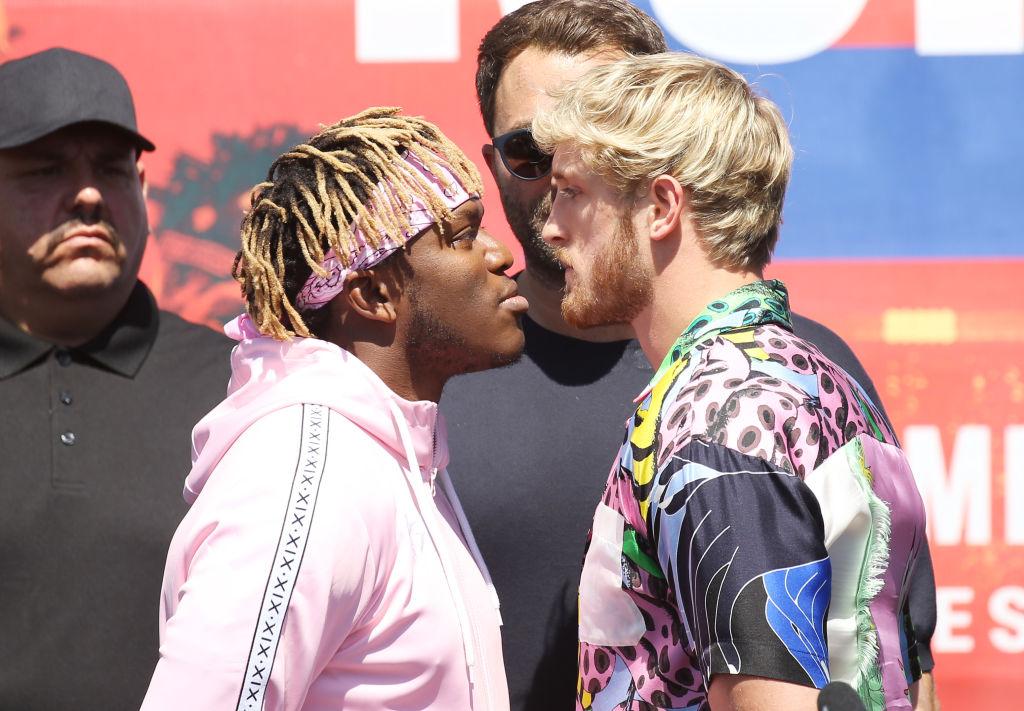 Article continues below advertisement
Logan said: "It was cool at first and then last year he brought in a lot of personal stuff that I asked him politely offline not to. "I wanted to keep it friendly. And then he started s--t about my girlfriend, my family, some of the more vulnerable times in my life. And he took too many low blows for me to be respectful any more."
But that's not the worst that KSI brought out to hype the fight — he pulled arguably the most savage move ever at the press conference by bringing a dog on stage.
KSI brought out a little Pomeranian that looked a heck of a lot like Logan Paul's dearly departed pupper, Kong Da Savage, who was recently killed by a coyote. Logan, predicting that type of savagery by KSI, said, "You're predictable. I bought treats." And proceeded to feed the little guy before asking that he be taken off the stage because he was "terrified" by all the hullabaloo.
Before getting the crowd to chant for the dog, the two men went in on each other.
Article continues below advertisement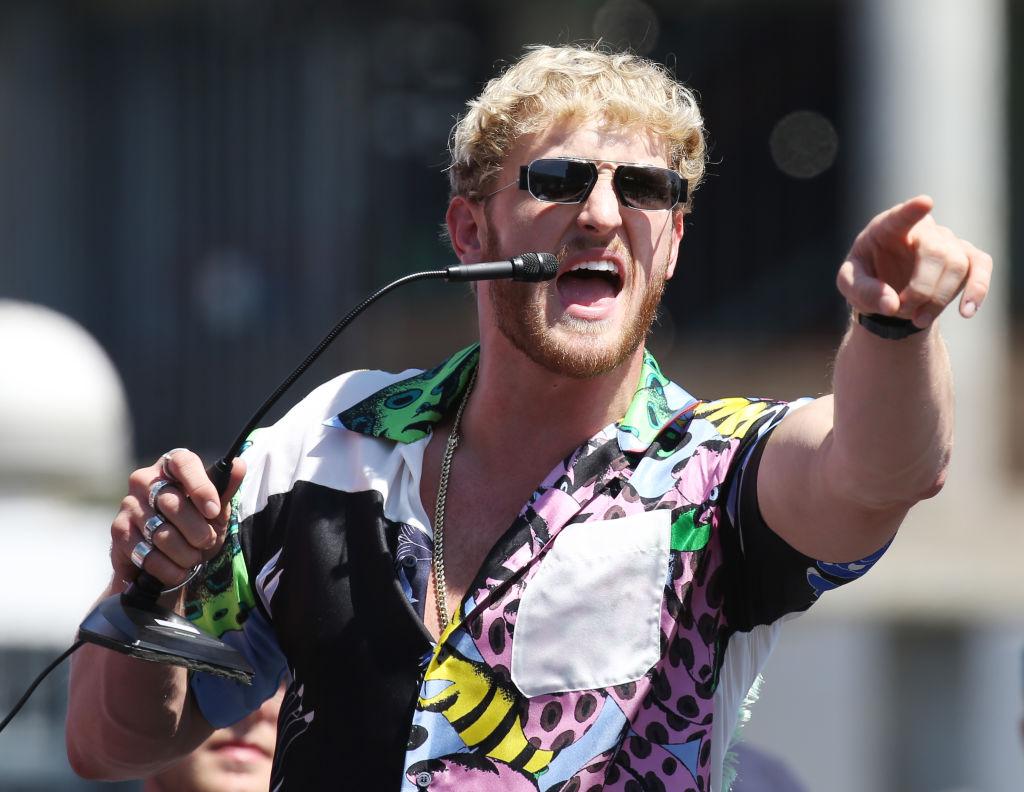 What proceeded was trash talk that seemed a little too on-the-nose and too good to be true, but it was entertaining nonetheless. KSI said: "I can't wait to finish you off, bro. He used his dead dog for views, he used a dead guy for views, a parrot's death for views — is there anything that dies that you won't use for views? That you won't exploit?"
KSI followed up with: "Maybe your career after I'm done with it."
Article continues below advertisement
Logan then said, "Man, I might kill this man. I might end you. Imma light you on fire," and when asked what his prediction for the fight was, Paul retorted, "First round decapitation."
While Logan said that KSI's trash talk went too far at some points, fans decided it was Logan who was too extreme with his words after he made abortion comments during his hype for the sequel bout.
Is Logan Paul anti-abortion/pro-life?
Article continues below advertisement
Before promising to "light" KSI on "fire" the blonde YouTuber and former Disney Channel star said, "Y'all may not know it but JJ's on his fifth abortion. His fifth. That's five babies dead. And I think I might return the favor. And I might kill you."
The Twitter-sphere didn't like the fact that Logan referred to abortions as "killing babies" or that he shamed KSI for being involved with five of the procedures.
The "Logan Paul Is Over Party" hashtag gained traction after Logan's abortion comments.
In response to the "cancellation" of Logan Paul, people weren't sure if he was "actually" going to be over, or if this was just another knee-jerk reaction to something outrageous that he said, or if it's a temporary ban on the YouTuber.
Like KSI has said, there have been multiple instances where he's exploited death for views/profit, and his career hasn't suffered significantly as a result.
Article continues below advertisement
Others chimed in saying that it wasn't worth Twitter's collective rage and mental strain to focus on Logan Paul's problematic ways and that people should "stan" those that they support instead, like Lil Mix or Frank Ocean, or other artists and people that they love.
Article continues below advertisement
The KSI/LP rematch is one that's been anticipated for a while, despite the first bout being a relatively uneventful affair that was ruled a majority draw. Most of the viewers are tuning in to see a bloody, hate-filled spectacle between the two men, but the fact of the matter is that it's impossible to know whether or not KSI or Logan Paul even have it out for one another.
Like their respective YouTube channels, they're willing to do whatever is necessary to get clicks, and if that means pretending to hate someone and then punch them in a glorified sparring session, then so be it.