Logan Paul and Jessica Serfaty's Relationship Reportedly Ended Poorly — What We Know
What happened between Logan Paul and Jessica Serfaty? The two dated for two years, from 2014 through 2016, and apparently the relationship ended poorly.
Unfortunately, you're most likely somewhat familiar with Logan Paul — back in 2017, the blonde-haired YouTube star posted a highly controversial "Suicide Forest" video in which he gawked at a hanging body. We all hoped "cancel culture" would pull Logan into the unknown abyss, and that we would never hear from him again.
Article continues below advertisement
But alas, Logan frequently comes back into our lives — unannounced — from time to time, releasing irritating and highly questionable videos. But one thing we're particularly interested in is how his relationship with a certain blonde model ended. Rumor has it that Logan Paul and Jessica Serfaty's relationship ended quite poorly.
Article continues below advertisement
A look at Logan Paul and Jessica Serfaty's relationship:
Ranker reports that the 24-year-old content creator and 28-year-old model dated for two full years, between 2014 and 2016, and at one point, they may have lived together. It was reportedly one of Logan's longest relationships. However, there isn't a ton of information regarding the two together, because per J-14, they mostly kept their life together a secret.
The reason behind why Jessica and Logan decided to keep their relationship under wraps was never entirely clear to me. I mean, in all honesty, Jessica is — without a doubt — totally out of Logan's league. Regardless, though, the blonde duo seemed happy together for the slightly mysterious time they had together.
Article continues below advertisement
Fans are convinced infidelity was a factor in their breakup.
Nothing is confirmed regarding how Jessica and Logan's reported relationship may have ended — like I said, they kept their life together under wraps. But according to a fan blog called Logang Echo, Jessica is reportedly known for dating for fame, and she wasn't necessarily that interested in Logan. There's a chance Jessica had eyes for other people.
Article continues below advertisement
Fans have come to believe Jessica did — in fact — cheat on him. Members of the "Logang" have accused her of infidelity. But others think she simply broke up with him out of jealousy — he's notoriously a "ladies man" and has flocks of gorgeous girls fawning over him. The two never spoke out about it, though, so nothing is confirmed.
But it seems like Logan moved on — his dating life has flourished since their breakup. 
The same year Logan and Jessica parted ways, Logan started a new relationship with professional model and fitness trainer, Amanda Cerny, according to Sporting News. They basically vlogged their entire relationship, and for the most part, they seemed happy. Later that year, he also may have dated actress Teala Dunn.
Article continues below advertisement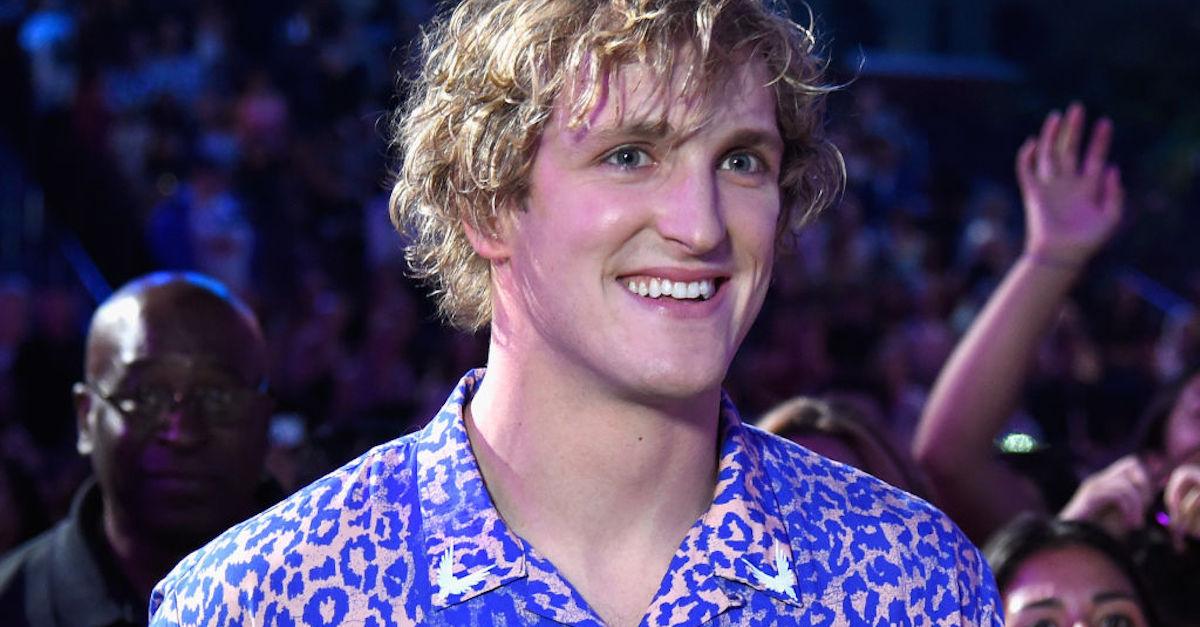 The following year in 2017, Logan reportedly dated Alissa Violet, a model, actress, and YouTuber. She dated Logan after dating his younger brother, Jake.
Later that year, he apparently dated model Chantel Jeffries, and the following year, he may have moved on to Chloe Bennett. This year, we're only aware of his relationship with Corinna Kopf, and Logan said to use the term "relationship" lightly... aka it was probably just a fling.
Logan's dating life is constantly a roller coaster — he clearly dates around and doesn't like to be tied down. But his relationship with Jessica was one of his longest, so clearly, we couldn't help but wonder why they broke up. Their failed relationship is definitely a disappointment — they were honestly beautiful together.