Mortician Saves Woman's Life, Encourages Drivers to Look Both Ways at a Green Light
In a viral video, a mortician reveals three things she wouldn't do behind the wheel, including driving without looking both ways at a green light.
As many of us know, driving is a privilege, not a right. It's expensive and, at times, dangerous. The road can be a scary place, especially if drivers aren't mindful of their surroundings and make careless (and sometimes fatal) mistakes.
Article continues below advertisement
Luckily, a "scarred" mortician on TikTok is here to let you know three things you should avoid doing when it comes to being on the road. Read on to find out more! Plus, stick around to find out how her tips saved a woman's life.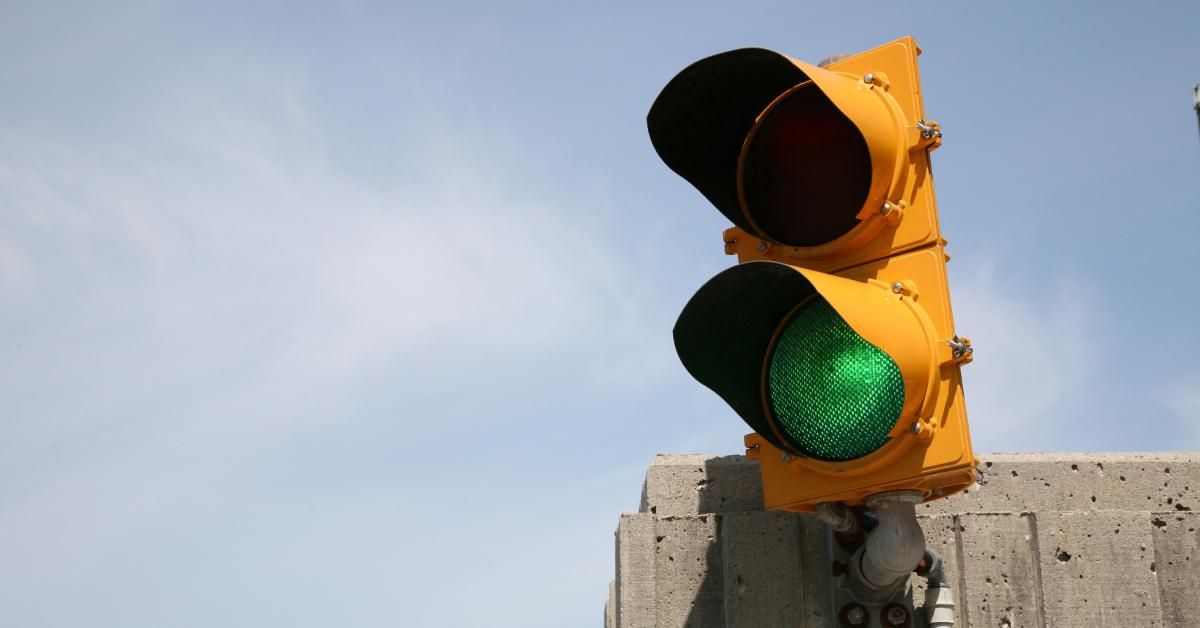 Article continues below advertisement
A mortician recommends all drivers look both ways at a green light.
In the viral video, which has amassed over 4.5 million views on TikTok, Lauren reveals three no-brainer mistakes you should avoid while driving. First, never text and drive — just put your phone away!
"After we gather your things from the car accident, a lot of times we do find your cell phone intact," she said. "A lot of times, the screen hasn't even locked yet; we can see that text message that you were typing. ... Your life is not worth that text message."
Article continues below advertisement
Lauren also advises drivers to never hit the gas without looking both ways, even if the light is green.
Lauren said, "If I am driving and I am at an intersection, even if the light turns green, I will not gun it without looking [both ways] first. Once to my left, and once to my right. People blow stoplights and stop signs all the time; don't put your faith in other people while they're driving. On top of that, you need to watch out for pedestrians."
Article continues below advertisement
And lastly, Lauren urges everyone to avoid motorcycles because the number of "young people that I've picked up on these death contraptions is insane." However, she added that if people do choose to travel via bike, do not ride with someone else — get separate motorcycles!
"I've had countless couples in the back of my van. A car doesn't see them, comes out, sideswipes them, [and] it's over," she explained. "The creepiest thing for me was realizing that a couple I had in the back of my van — that both died in the double fatality motorcycle accident — woke up that morning, not thinking they were going to be meeting me."
Article continues below advertisement
Lauren continued, "They definitely had no plans on me driving them to the morgue that night; they thought they were gonna end up in their beds, and they did not. So if I ever rode a motorcycle, I would make sure that my husband was on one and I was on a separate one because I would not want my kids to lose both parents in one night."
A mother of five said Lauren's "green light" tip saved her life.
In a follow-up video, which has 6.7 million views and over 1.1 million likes, Lauren reacted to a video from TikTok user @rachelbakere, who claimed the mortician saved her life. Rachel revealed that after she watched Lauren's video, she began implementing the "look both ways at a green light" tip into her daily routine, especially since she has five kids.
Article continues below advertisement
"Today, my soul left my f------ body," Rachel said. "I'm coming straight to turn left, and as I was about to go, I looked left, [and] I looked right. I started to go, I looked left again, I s--- you not, someone came [so] close to hitting me."
Article continues below advertisement
She continued, "They would've hit where the front of my door is. My legs probably would've been squished because they were going about 50 mph. ... I'm telling you, if it weren't for [Lauren], I wouldn't be so cautious about [looking both ways at a green light]. Today was insane, I've never almost been hit by a car."
In the end, Lauren said she was "so thankful" that Rachel is still alive: "I think I just saved your life! I do not believe in coincidences; I think that you were meant to see that video. I am so glad you're OK, Holy s---!"
Many fellow TikTokers took to the comment sections of both videos to express how grateful they are for Lauren, and others said they were relieved to know Rachel is doing OK after such a traumatic experience.