Loretta Devine Is Currently on Three TV Shows, Including 'P-Valley' — What Is Her Net Worth?
Loretta Devine is best known for her acting roles in films and TV shows like 'Waiting to Exhale,' 'P-Valley,' and 'Family Reunion.' See her net worth!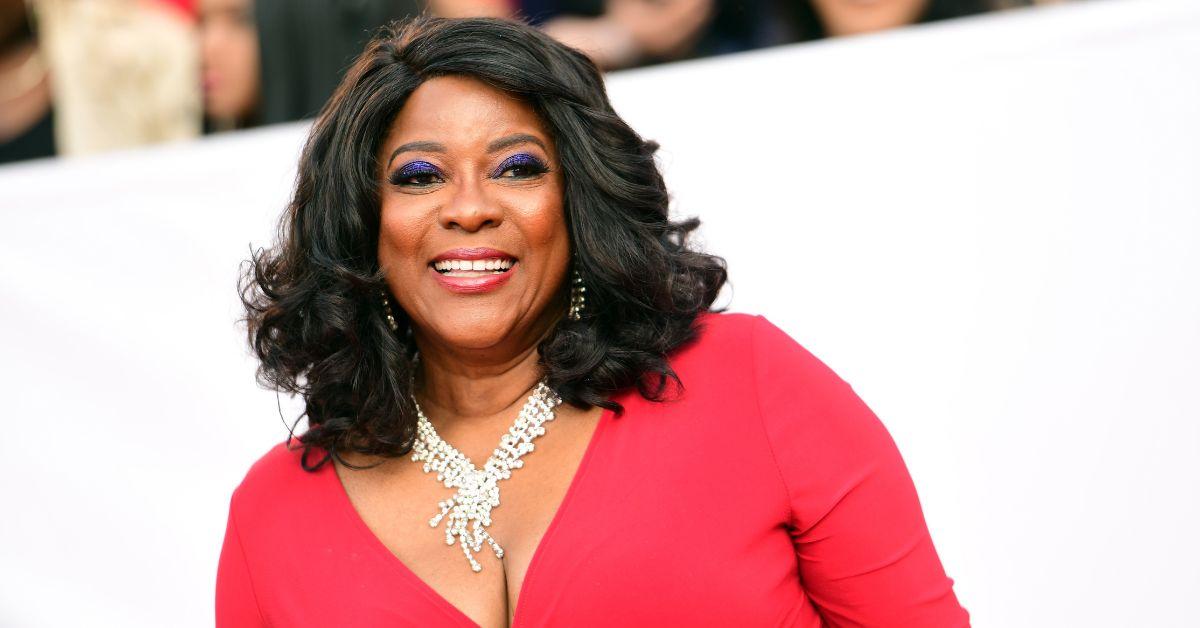 Since her first pivotal role as Lorrell Robinson in Broadway's Dreamgirls, Loretta Devine has appeared in over 50 movies and TV shows. The actress has played the family matriarch in a slew of films, including Madea's Big Happy Family, Grandma's House, and Jumping the Broom. Loretta also doesn't shy away from the small screen and appears on TV shows like The Carmichael Show, Grey's Anatomy, and Being Mary Jane.
Article continues below advertisement
In 2020, Loretta signed on to play Uncle Clifford's (Nico Annan) grandmother Ernestine on P-Valley. The acting vet said her latest role is challenging and allows her fans to see her in a new light.
Fortunately for Loretta's followers, though, she's on two other shows in addition to P-Valley and doesn't plan on slowing down any time soon. Here's how much Loretta Devine is worth now after decades in Hollywood.
Article continues below advertisement
What is Loretta Devine's net worth?
Loretta Devine's net worth is $10 million. Most of her fortune came from her acting career, which she's developed since she left Dreamgirls in 1981. Throughout the '80s, Loretta appeared in several short-lived series, including a recurring role as Stevie Rallen in A Different World. However, her career started to heat up in the 1990s.
Loretta Devine
Actress, Producer, Singer
Loretta Devine is an actress best known for her roles in Waiting to Exhale, This Christmas, and P-Valley.
Birthdate: Oct. 7, 1961
Birthplace: Aug. 21, 1949
Birth name: Loretta Deresha Devine
Father: James Devine
Mother: Eunice O'Neal Devine
Marriage: Glenn Marshall (m. 2001)
Article continues below advertisement
In 1995, Loretta shined alongside Angela Bassett, Whitney Houston, and Lela Rochon in Waiting to Exhale. Then, she took on other roles in Down in the Delta, The Preacher's Wife, and Boston Public. Loretta continued working throughout the '90s, 2000s, and 2010s before taking a shot at producing. In 2013, she made her executive producer debut in the film Teachers and also starred in the film.
As of this writing, fans can hear Loretta in her voiceover work or see her play Tia Mowry's mother-in-law in Netflix's Family Reunion. Though she has a hectic schedule, the acting vet said she never grows tired of working.
Article continues below advertisement
"At my age, I'm always excited to do something I've never done before," Loretta told The Cut of her P-Valley role. "It's a little more risqué than what people are used to. I'm still doing Doc McStuffins and all of those things for the babies. Family Reunion is for the teenagers, and P-Valley is adult entertainment. I'm always shocked when people come up to me, and they whisper, 'We saw you in P-Valley!'"
Article continues below advertisement
Does Loretta Devine have children?
Although Loretta has been in the public eye for decades, many fans might not know the details of her personal life. The actress tends to keep her social media accounts professional but will sporadically post photos with her family. The Emmy winner got married to Glenn Marshall in 2001. The two are still together but never had children.
In 2018, Loretta addressed a rumor that she had a first husband named Lamar Tyler, whom she reportedly married in 1973. The actress said the marriage was "fake news" and that she never met anyone by that name let alone had children together.
"The internet says I was married to somebody named Lamar Tyler," Loretta tweeted in August 2018. "Who is that? Says I had a kid? I don't know nothing about birthing no baby! Answers Africa you too wrong. Why? They making stuff up? Fake news ya'll."
However, Loretta snapped a photo with her granddaughter playing dress-up on her Instagram page, so she must have had a child at some point.