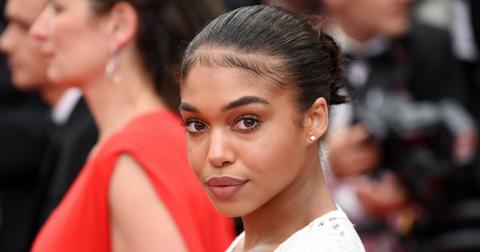 Wait, Is Lori Harvey Dating Diddy or His Son? Here's What You Need to Know
By Rebecca Macatee
Lori Harvey and Diddy were photographed together on July 24 looking all matchy-matchy in NYC. The pictures were nothing scandalous ⁠— Lori and Diddy are literally just strolling along on the sidewalk ⁠— but the internet is shook.
Is Steve Harvey's 22-year-old model stepdaughter dating 49-year-old mogul Sean Combs? Did Lori Harvey used to date Diddy's son, Justin Combs? We've got the answers to all your burning questions right here.
So did Lori Harvey date Diddy's son?
According to TMZ, Lori and Diddy's 26-year-old son Justin used to date. However, the two never publicly confirmed any kind of romantic relationship status, so we're leaving this one as a question mark.
Lori and Justin were photographed together at The Official Big Game Takeover, an event hosted by Diddy, back in February 2019. Justin's brother Quincy was also in attendance. No crazy pictures surfaced from the event, but it did spark more romance rumors.