'Love During Lockup' Returns for an All-New Season — Meet the Season 2 Couples
The new season of 'Love During Lockup' features a spicy new cast. Get to know the new couples on a brand-new season that premieres tonight on WE tv.
It's time to find romance behind bars once more in an all-new season of Love During Lockup. The spinoff of Love After Lockup follows people seeking and/or maintaining committed relationships with convicted felons currently serving prison sentences. Despite the prison walls separating the lovers, people still express their love through occasional phone calls, tattoos, and even marriage proposals.
It's a brand-new season, and that means new couples grace each episode.
Article continues below advertisement
Between impending marriages, meeting the parents, and trying to outsmart white-collar criminals, there's no end to the drama when you're dating a convicted felon.
Season 2 of 'Love After Lockup' introduces new faces.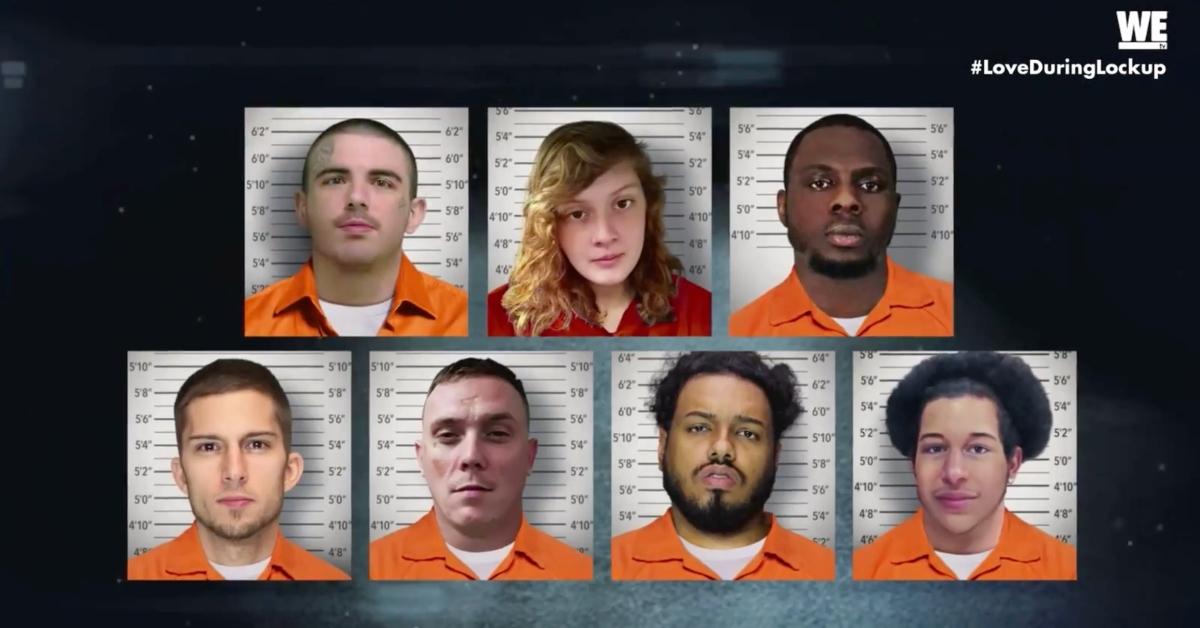 Excited to see what's in store for the new cast of Love During Lockup for Season 2?
Let's get to know the couples on the show...
Article continues below advertisement
Justine and Michael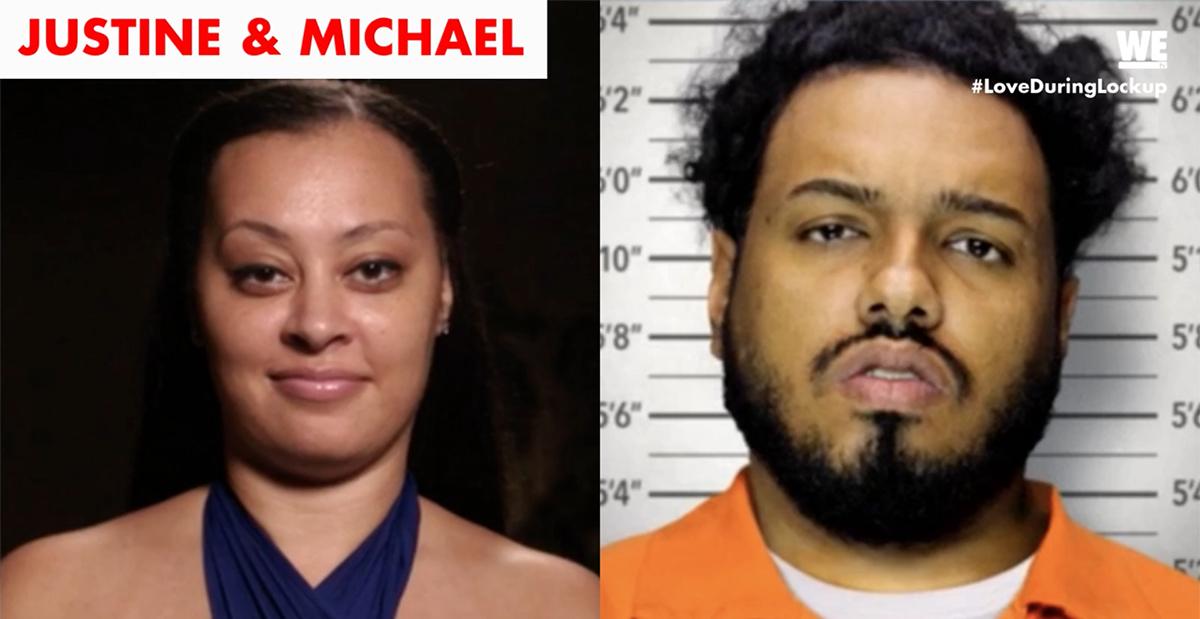 According to WE tv, Justine and Michael met via Michael's mother. That's awfully sweet for his mom to set him up with someone nice, especially as he was arrested for attempting to sell drugs.
In a first look at the show, Justine laments that she "can't just pick up the phone and call [Michael]" as she might be able to do with a partner who wasn't in jail.
Nevertheless, she believes that Michael is "perfect" for her.
Article continues below advertisement
Melissa and Louie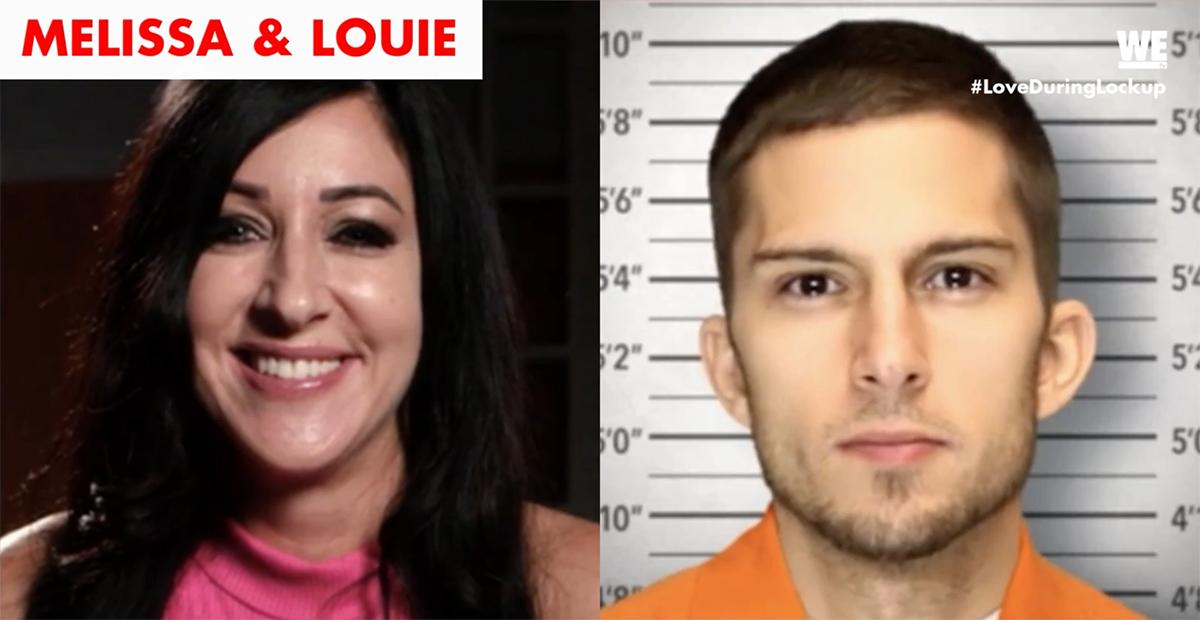 The only thing separating these two high school sweethearts is the time that Louie is serving for armed robbery. Nevertheless, she has no problem with sending him some suggestive photos and even flashing him from a distance to be a tease.
Article continues below advertisement
Chelsea and Mike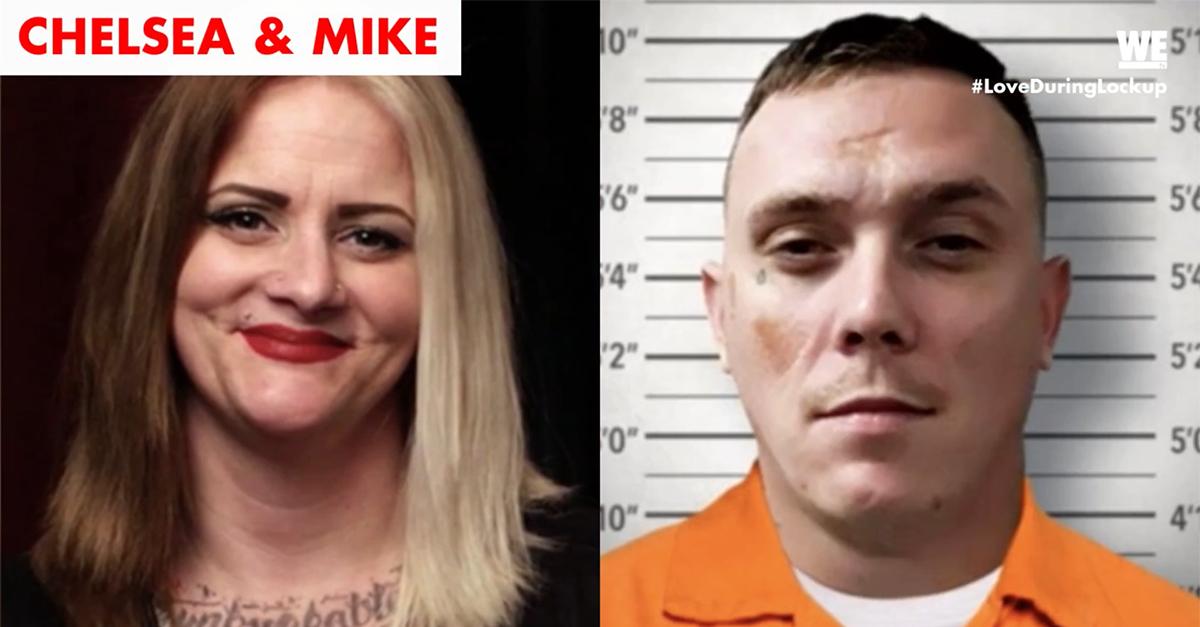 Like many of us, Chelsea and Mike met each other online. Specifically, they met through a Facebook page. Mike is currently serving time for "criminal mischief and receiving stolen property."
Chelsea is also deaf, delivering her talking heads exclusively through ASL. She describes an immediate interest in Mike, though she is warned about the ominous significance of his teardrop tattoo.
Article continues below advertisement
Emily and Dauri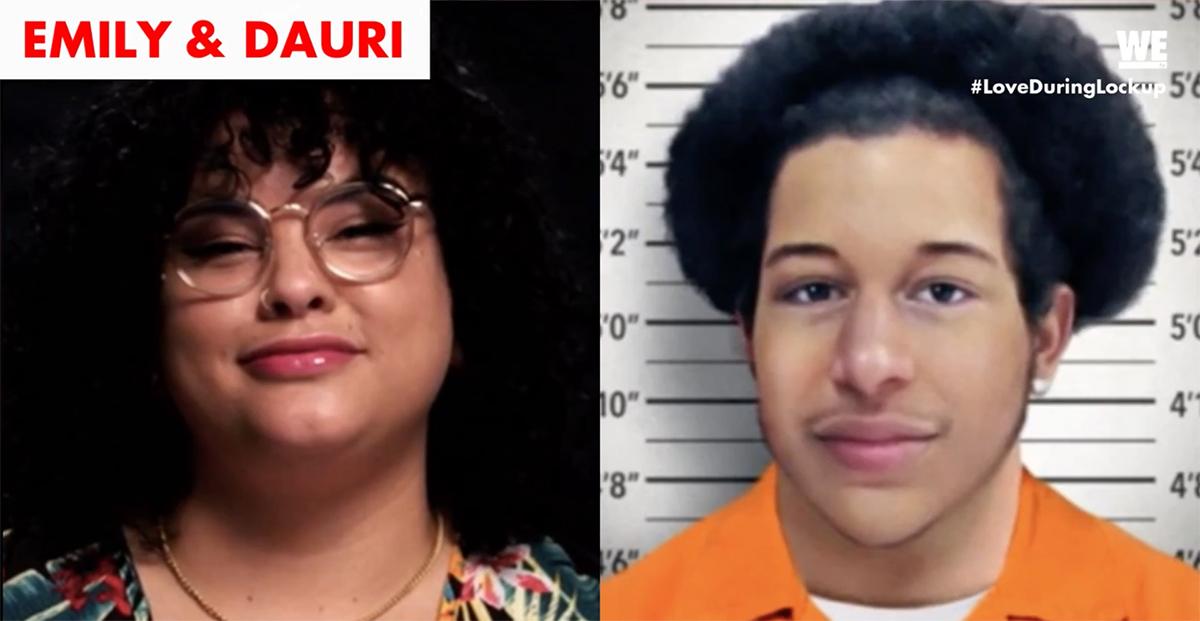 Emily and Dauri have quite a romantic rivalry going on between them. They first met as prison pen pals and are currently engaged in the show. Unfortunately, Dauri has found ways to cheat on Emily by sending another woman letters.
Though they've apparently mended fences, Emily's status as his power of attorney has given her free rein to play around with Dauri's finances.
Dauri may be in jail for robbery, but Emily is ready to dole out her own form of capital punishment.
Article continues below advertisement
Tai and Hottie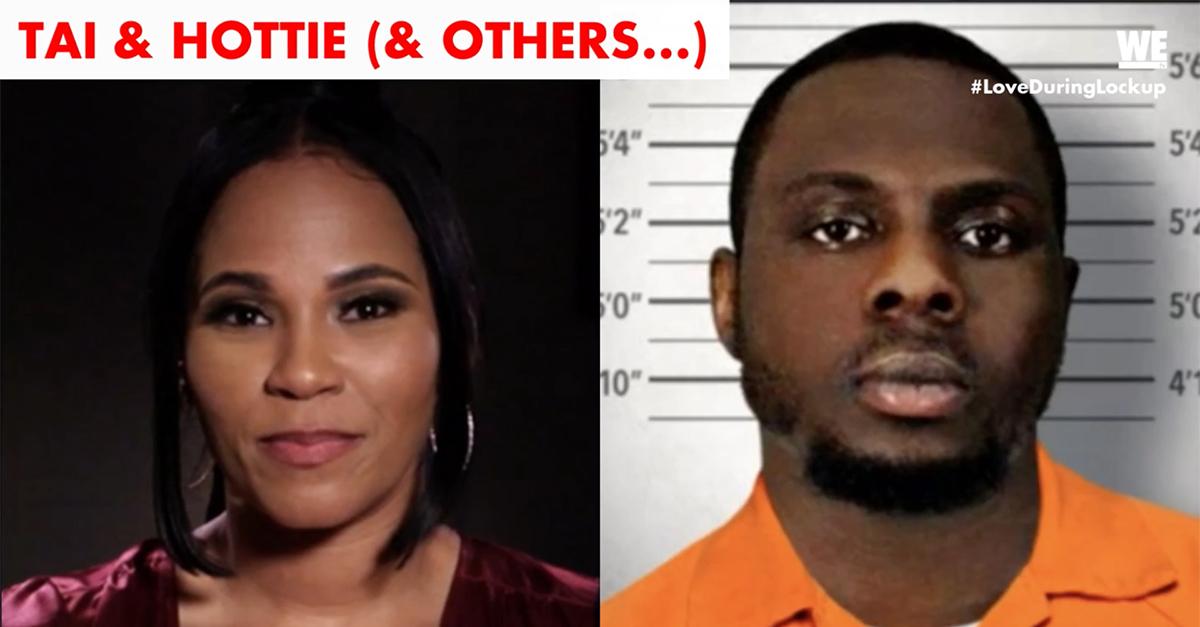 Emily and Dauri aren't the only Love During Lockup couple who's engaged. Tai and Hottie are getting ready to tie the knot.
Hottie is currently in prison for "possession with intent to distribute," but he and Tai are looking forward to hearing wedding bells soon. Their engagement comes off the drama between them, in which Tai discovered that Hottie was dating someone else in the previous season.
Article continues below advertisement
Jessica and Dustin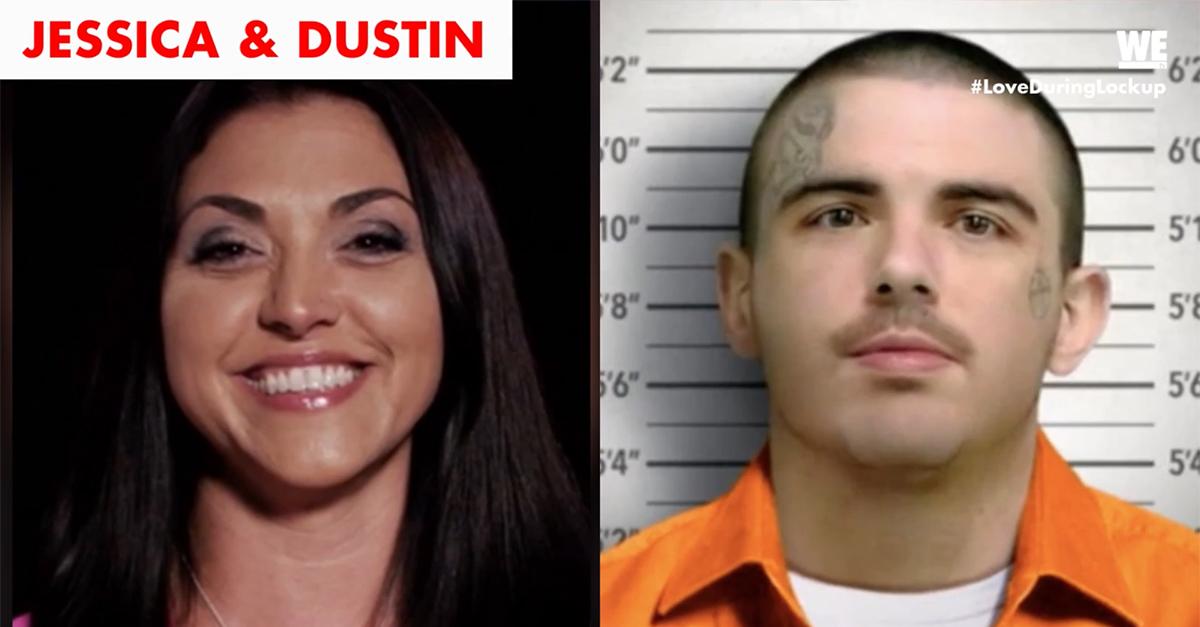 It's tough to say whether or not anyone else in this lineup (no pun intended) is more committed than Jessica in her relationship with Dustin, who was convicted for possession and evading arrest. She reportedly resigned from her job in the prison system in order to have a relationship with Dustin. She even has his last name tattooed on her stomach.
Talk about your romantic gestures!
Article continues below advertisement
Mark and Sincer-A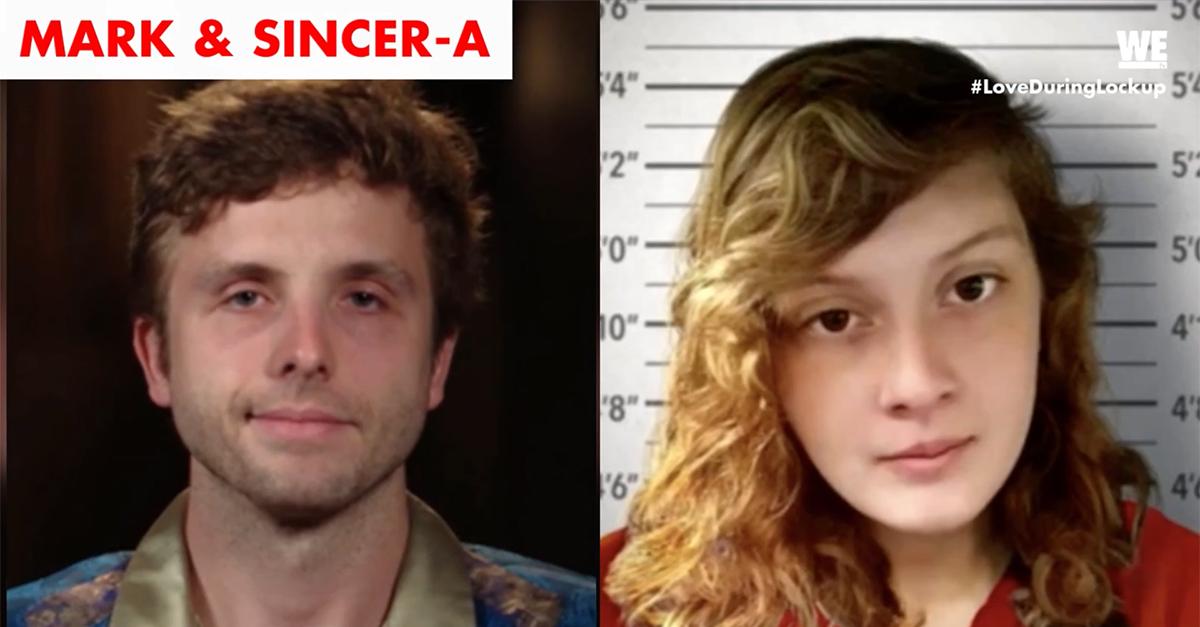 As a software engineer, Mike describes himself as "attractive" and someone who "make(s) a lot of money." He's in a relationship with Sincer-A, whose rap sheet includes robbery, burglary, and kidnapping. The two of them met through a pen pal website.
Catch the new season of Love During Lockup tonight at 9 p.m. EST on WE tv.