'Love Is Blind' Fans Are Pointing out a Major Editing Error on the Show
Editing is a major piece of the puzzle when it comes to any great TV show or movie, and 'Love is Blind' fans are pointing out a noticeable error in the show.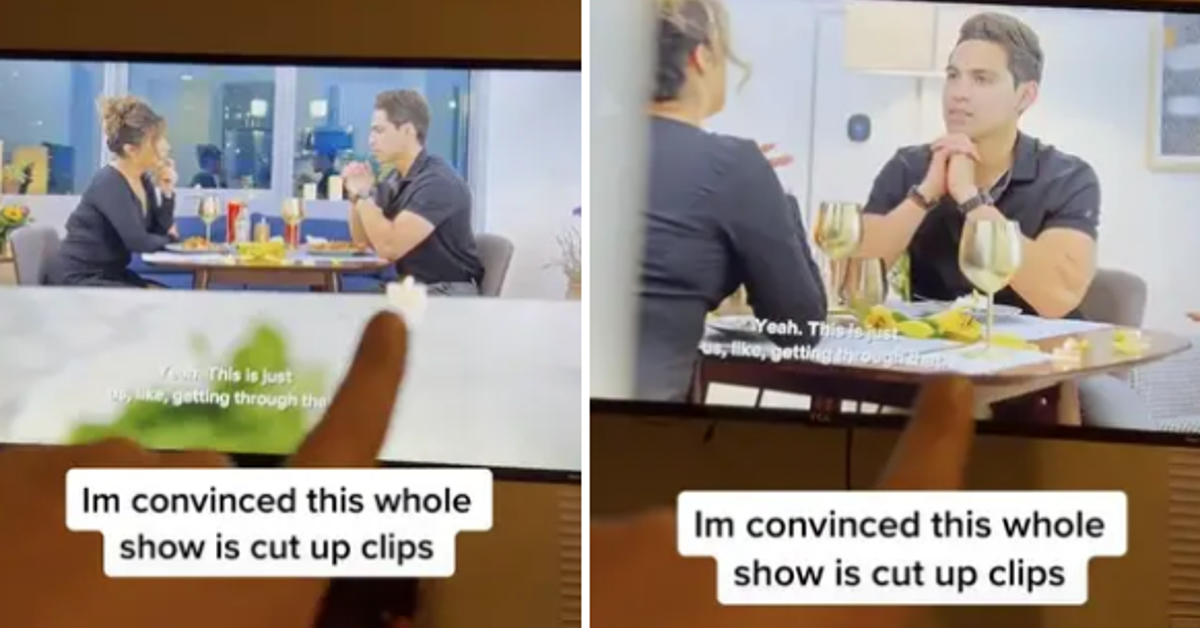 Netflix has been absolutely killing nearly every genre of entertainment with its original series, including reality TV dating/romance shows like Love Is Blind. If you've never seen the program, it's framed as an "experiment" of sorts where a bunch of single folks are put into "pods" and blindly try to connect with one another without seeing how they look.
Article continues below advertisement
They have to get engaged before they get to meet one another face to face, and while that premise alone is enough to get folks talking, people seem to really be fixated on an editing error in the show's second season.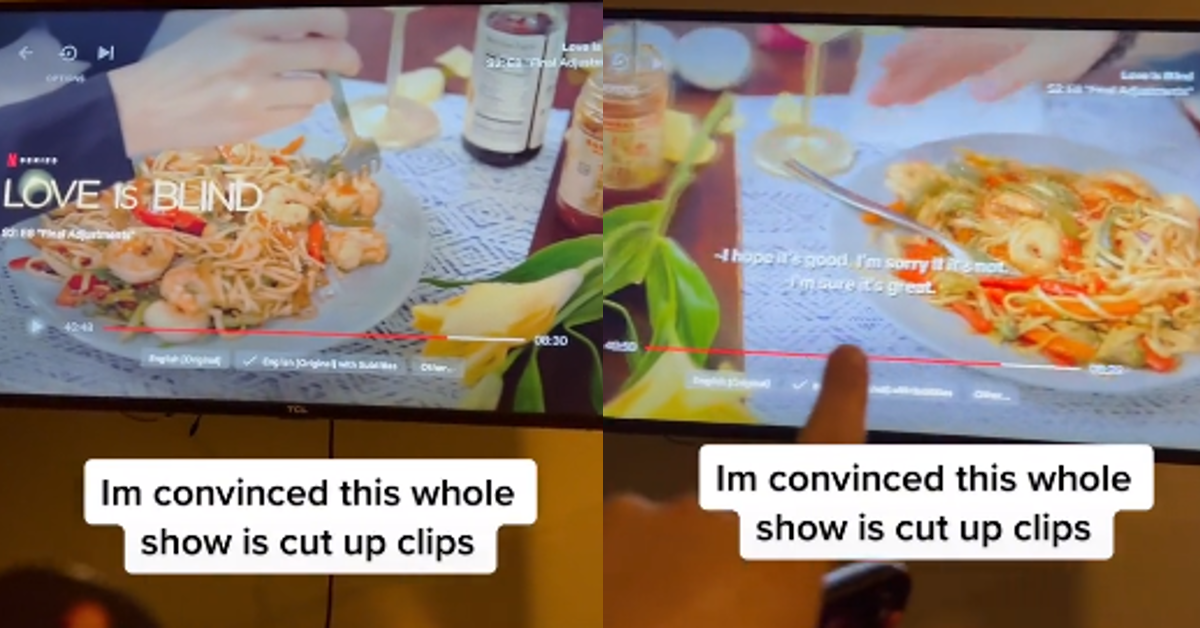 Article continues below advertisement
What is the editing error in 'Love Is Blind'?
Some editing errors are easy to forgive. But then there are editing errors in Love Is Blind that seem to point out the very trajectory of a conversation or an entire narrative is being constructed by the production team.
Take this dinner between Sal and Mallory, who got engaged to one another in the pods. The conversation was one that seemed to flow naturally. The two opened up to one another. It was actually pretty heartwarming to watch and see two folks really open up to the prospect of actual closeness.
Article continues below advertisement
However, as one TikToker, @straightouttaperu, pointed out, the dinner between Sal and Mallory had some funny business going on that had to do with the amount of food on their plates and drinks in their cups over the meal.
It seemed that every time the camera cut away or a new clip was introduced, food magically seemed to reappear or disappear in a matter of seconds.
Article continues below advertisement
@straightouttaperu posted video evidence of this phenomenon with a text overlay that reads, "Im convinced this whole show is cut up clips." We see the plates full, then empty, then back to full again.
Now, this is typical TV stuff. Editors want to create a specific narrative for the show, and they're going to cherry-pick moments from conversations that best hit at what they're trying to say and what they want viewers to walk away thinking.
Article continues below advertisement

However, it's kind of hard to do that when you're watching food come and go during one conversation. The continuity errors take some people out of the narrative so much that it's affecting their ability to enjoy the series.
But others don't think that any amount of editing is going to save some of these cast members (*ahem* Shake).
Article continues below advertisement

If you're interested in checking out Love Is Blind in all of its imperfect editing glory, you can do so by streaming it with a Netflix subscription here.